Off-White™ Maintains Title as World's "Hottest Brand" for Q4 2019
Beating Gucci and Balenciaga to the top spot.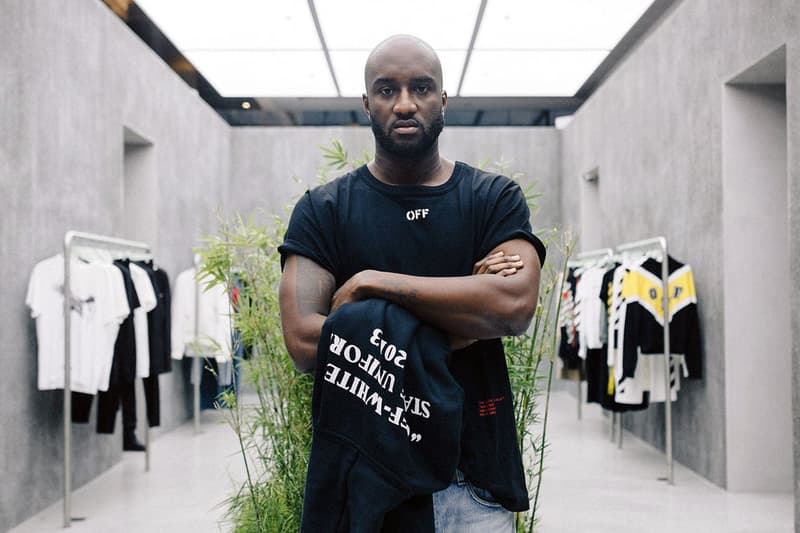 After overtaking Gucci for the third quarter of 2019, Off-White™ has kept the top-spot into the next quarter. Calculated as part of the Lyst index, the "Hottest Brand" list sees Gucci move up to second place, moving ahead of Balenciaga in third and Moncler in fourth.
Other notable brands to feature on the index include Prada (dropping from 5th to 7th), Saint Laurent (9th) and Burberry in 10th. While luxury labels dominate the list, brands including Nike, Stone Island and Dr. Martens also feature in the top 20.
Summarizing these results, Lyst pointed to the sustainability initatives champions by a number of the brands on the list, including Burberry's work with The RealReal and Gucci signing the CEO Carbon Neutral Challenge. Lyst goes on to add that "these initiatives offset the traditional 'buy, buy, buy' mentality of the quarter – and point towards a wider shift in the industry."
As well as announcing the "Hottest Brand" index, Lyst also revealed its 10 hottest products for men, which include the Moncler Maya jacket in first, with the Gucci GG wool jacquard scarf, YEEZY 500 in "Stone" and Acne Studios' Face Patch beanie all also featuring. According to Lyst, this list is dominated by "technical, practical and high-performance clothing, this quarter's hottest men's products list features notably dark and muted pieces, with black being the most searched for colour during that time."
To take a look at the full "Hottest Brand" index, head over to the Lyst site now.
In other fashion news, Gucci has announced plans to host its Cruise 2021 show in San Francisco.