Best New Tracks: Real Estate, Gorillaz, Lil Baby, ZelooperZ & More
10+ new projects you need in your life heading into the weekend.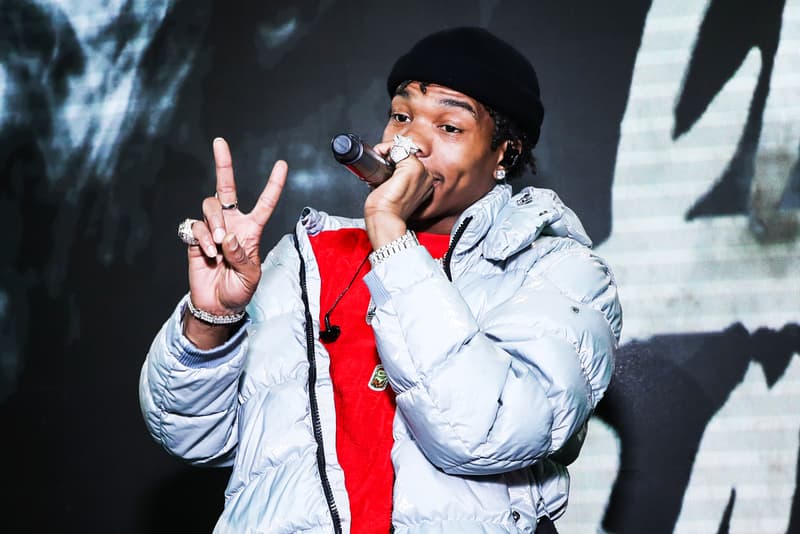 Welcome back to the latest installment of our Friday series Best New Tracks, an effort to combine some of HYPEBEAST's favorite major releases of the week with some under-the-radar offerings that you need to listen to headed into the weekend.
Real Estate was one of the most defining and consistent bands of the 2010s with their often hypnotic summer-themed releases. Now the Brooklyn-based band grapples with growing older and the existential dread of whether they should keep moving forward (hint: they do, and it's a must-listen). Detroit-based rapper Zelooperz has been dropping hastily-edited one-off videos since last year's Earl Sweatshirt collaboration. Witty one-liners and enough cadence changes to ponder multiple personality syndrome, he's also a king of the #Dripset on Instagram. Other favorites this week include Doja Cat's sunsoaked "So Say" video and Lil Baby's sophomore LP. More below.
Gorillaz – "Désolé"
Gorillaz' ongoing Song Machine churns out another hit with the lovesick apology letter "Désolé". The animated group takes a trip out to Lake Como, Italy to venture into a lonely and dreary lake joined by GRAMMY Nominated Malian singer-songwriter Fatoumata Diawara. The song and video perfectly encapsulate the recalibration and lost feeling after heartbreak, but at a pace that's catchy enough to beg multiple replays even if you aren't feeling the post-breakup blues.
ZelooperZ – "Tryna figure out where my phone at?"
ZelooperZ lost his phone, and we hope he doesn't find it anytime soon if this is what the search for his mobile device sounds like. The Detroit Bruiser Brigade-affiliated rapper has managed to showcase his versatility on nearly every track he records dating back to last year's Wild Card and Dyn-O-Mite. Spastic, energetic bars and quick one-liners are delivered with such ease and so fast, that they're easy to miss; it's easy to see why Danny Brown was so quick to collaborate with him in the past. His dance moves meanwhile are near Adult Swim-cartoonish and there are Hey Arnold and Moulin Rouge references here that are enough to cue laughter.
Elah Hale – "one star rating"
At just 20 years young, Elah Hale is set to debut her debut EP via Interscope Records in the near future, following her SXSW live debut. If the music video for her new track "one star rating" is any indication, she's poised to have a major 2020. The Brooklyn-shot visual is as contemporary a love song as this year can provide with references to the anxiety of late-night behind schedule Ubers and text messages left on read. She started playing the guitar at just five-years-old. The track is, in her words about, "fuck ups, and making up for them. Love is really difficult, and unfair and sometimes completely out of your control. This is about making up for that."
Doja Cat – "Say So"
Doja Cat is a full-blown superstar. Her immense growth over the past year is on full display with "Say So," her viral TikTok craze turned pop anthem. Here she channels some serious Farrah Fawcett vibes and woos with her airy, falsetto singing that's just as on-point as her bars. Her charisma benefits from the 70s-tinged visuals, too.
LIV.E – "Lazyeaterbetsonherlikeness"
Who are you loyal to, yourself or your significant other? Los Angeles-by-way-of-Dallas singer-songwriter Liv.e broke out with her Houston chopped and screwed-esque "SirLadyMakemFall" earlier this year and returns with the reflective "Lazyeaterbetsonherlikeness", calling out to a former flame to air out her regrets of putting too much faith on him. It's smooth, emotive and honest, and the warm, vintage video is memorable thanks to an infomercial-like set-up from director Pink Siifu.
Real Estate – The Main Thing
Over a decade into the band's inception, Real Estate thought collectively about why they kept doing what they were doing. After some serious pondering about growing older, becoming fathers, and a guilt-trip about life spent on the road, bandmates Martin Courtney, Alex Bleeker, Julian Lynch, Matt Kallman and Jackson Pollis turned in some of their most solid work to date. They veered left with the surreal and somewhat frightening "Paper Cup" visual which perfectly personified the tongue-in-cheek track about aging out of trends and feeling stuck. "Gone" is the perfect pensive road-trip record. You have a chance to see them live throughout Spring 2020 too, with a widespread tour all over North America and Europe.
Lil Baby – My Turn
Lil Baby's "Catch the Sun" could go down as the record that shows his transition from marquee rising Atlanta rapper full of hit records to an artist who can also manage to balance emotionality on the same album with true sincerely. That's not to say that his sophomore record, My Turn, isn't full of a who's who of guest stars in Lil Uzi Vert, Future, Lil Wayne and Young Thug. After teaming up with Gunna and watching his collaborator own the early goings of 2019, My Turn is exactly that: Lil Baby taking center stage and proving he's not just one of Atlanta's best, but the game's best for 2020 and beyond.
Sim from the Hill – "Mike Lowrey"
Harlem true and through, rising rapper Sim from the Hill knows the history of his neighborhood from Dipset and beyond. His latest effort, the infectious "Mike Lowrey" is a well-thought-out melodious less-is-more approach in an age where convoluted and overcomplicating things mar upcoming talent. The multi-talented artist has spent time collaborating with Billionaire Boys Club on official zines and has curated sparse but effective releases for the better part of a year now (revisit "LITE LOVE"). Here, a simple guitar loop is the perfect contrast to hard-hitting bass and energetic choruses that should be in anyone's Friday night rotation. Look out more from Sim in the near future.
Matt Ford – LOVERBOY LOVERBOY
Philadelphia has readily churned out some of the most diverse musical talent in the hip-hop game for the past two-three decades now. Always transformative and adaptable, the city has set trends more-so than follow them. Mysterious rapper-producer Matt Ford dropped his lovelorn Valentine's Day homage LOVERBOY LOVERBOY recently, and the self-produced project oozes with addicting synths and melodies, bravado and an original rasp in the vocal department that'll leave you wanting more. "DIVINE DIVINE" features church organs and angelic vocals while he grapples with demons. "LOVERBOY" is the exact opposite of it's namesake, hard-hitting, murky and confrontational. Listen now.
ShooterGang Kony – Red Paint Reverand
ShooterGang Kony is one of California's most promising upcoming voices. His new Red Paint Reverand project shows some serious growth from past projects (that are very solid in their own right) through the new 14-tracks. His storytelling is incredibly on-point as showcased through the lead single "A Sinner's Story" and the Mozzy-featuring "Dearly Departed." He's also kicking off his 20-date North American tour alongside another Bay Area rap group in SOB X RBE.
N7 & Pwap – Apply Pressure
It's crazy how much a year can change things. Oklahoma City rap duo N7 & Pwap have been making waves via Worldstar exclusives like "Spazzin" since late-2018. What started as a side project between two high schoolers turned into a full fledged collaboration that has already garnered millions of views and replays on streaming services. Their Apply Pressure is 13 new tracks of sparse piano driven bangers, each not holding a single thing back. "We really be vibing and having fun on a beat. Feeding off each other's energy is really what keeps us going in and out the booth." N7 told HYPEBEAST. "Honestly the studio is a vibe all it's own. It could be a good or bad day and once we get inside the studio it changes everything," noted Pwap. Stream their full project below and stay tuned for what's to come.
Bones – OFFLINE
Bones' influence in the hip-hop world since bursting onto the Soundcloud scene almost 10 years ago has been undeniable. He's arguably responsible for the aesthetic of the wave of South Florida rappers that followed, caught the ear of A$AP Rocky and has since cultivated a wide-spanning fanbase thanks to his unique VHS-driven visuals and moody, self-reflective lyricism. His latest project, OFFLINE, taps one of his major influences Juicy J in a single that shows how everything's come full circle in self-actualization. OFFLINE is as solid as ever. Spacey, echoing and moving, Bones continues to build up his ever-impressive résumé.