Prada Celebrates the Unveiling of Hyper Leaves in New York
The installation served as the backdrop for a panel discussion featuring Stash, Samir Bantal and Brett Littman.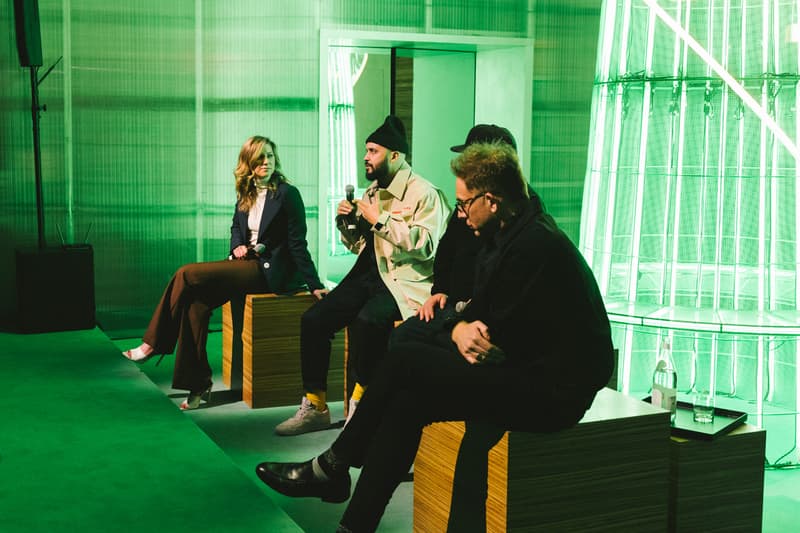 1 of 6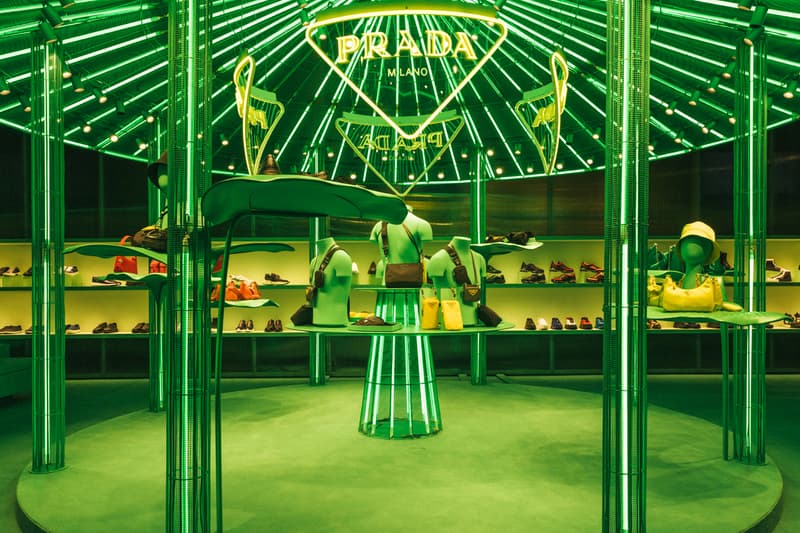 2 of 6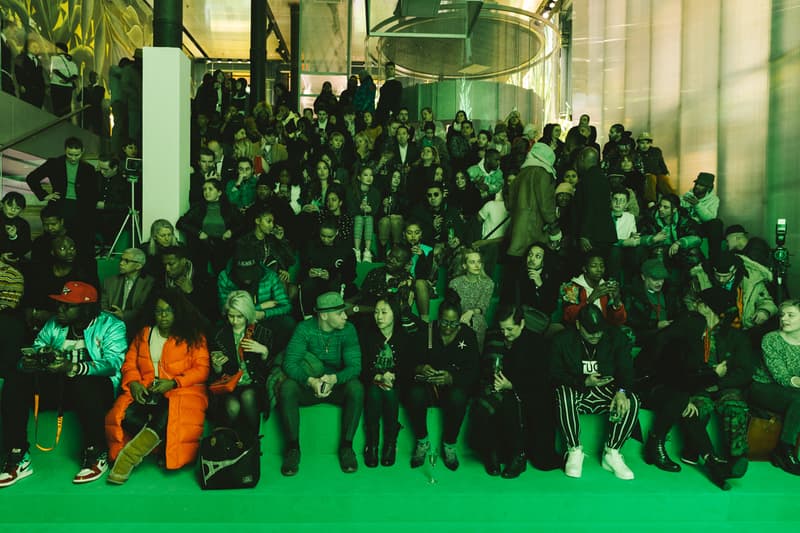 3 of 6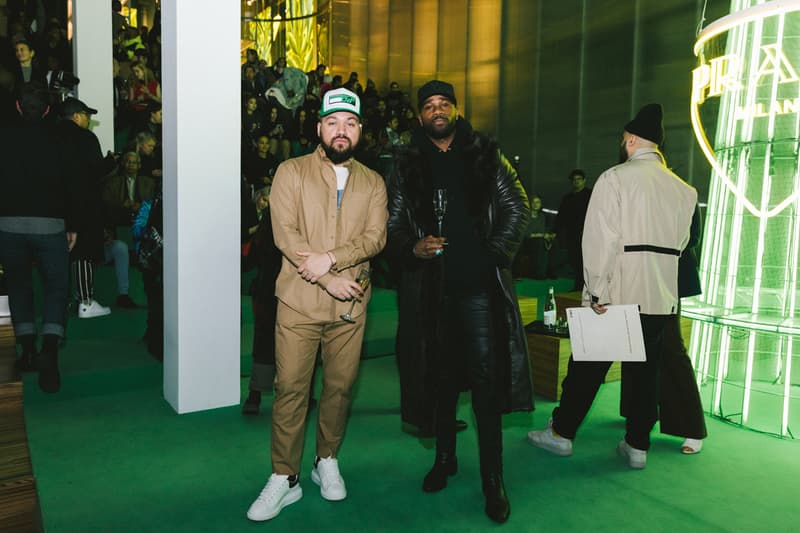 4 of 6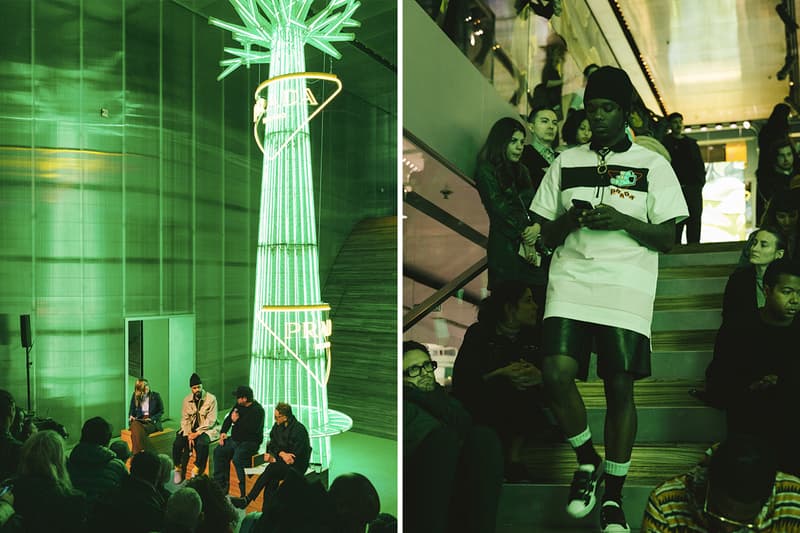 5 of 6
6 of 6
Last night, Prada unveiled the nature-inspired installation Hyper Leaves inside its New York Broadway boutique. To celebrate its debut, the brand hosted a panel discussion featuring legendary graffiti artist Mr. Stash, creative director of AMO Samir Bantal and director of the Isamu Noguchi Foundation and Garden Museum Brett Littman, followed by a cocktail party.
Throughout the evening, guests sipped on cocktails as they discovered the installation and Prada's SS20 collection. Among the attendees were rapper Aurora Anthony, podcast host Naomi Elizee and artist Mónica Hernández.  Inspired by the conceptual aesthetic of the installation, the panel conversation centered around experiential retail and how the integration of interactive elements marks a new era of how we shop in real life. At the forefront of this, Prada's Hyper Leaves blends natural elements and neon lighting to completely transform the space beyond traditional retail.
As creative director of the research and design studio AMO — a frequent collaborator of Prada's along with OMA — Bantal offered his insight on Hyper Leaves and how, in many ways, it overlaps with the current Guggenheim exhibition he co-curated with Rem Koolhaas. "Countryside, the Future" is the museum's first non-art show and explores how the 98% of the world not occupied by cities holds the answers to many modern issues. "Research affects what we do as architects," he said. "In order to see what's next or where's the new frontier, perhaps we should be looking beyond the cities."
Graffiti artist Stash, an icon of the 80s street art scene in New York, brought his own point of view. As a pioneer of collaborations — something that has since become ubiquitous in fashion — he explained what made his work as both a store owner and collaborator authentic. "It's simple," he said. "I did what I felt was the best way to express our brand and I worked with the people I wanted to work with." For his part, Littman tapped into what he's learned as the director of the Noguchi Museum in Long Island City to offer insight into what present day creatives could learn from the legendary artist Isamu Noguchi. "So much of what Noguchi did revolved around how we interact with space and objects," he explained. "In the retail space, that can be applied to using rooms to deliver a story and how it is that you move people between the space."
Explore Hyper Leaves inside Prada's New York Broadway and Beverly Hills boutiques followed by its Miami Design District debut on February 29. To learn more about Hyper Leaves and Prada's SS20 collection, head to the brand's website.