Dior Signs Five-Year Partnership With Louvre to Restore Tuileries Garden in Paris
Where it recently showed its women's Fall/Winter 2020 collection.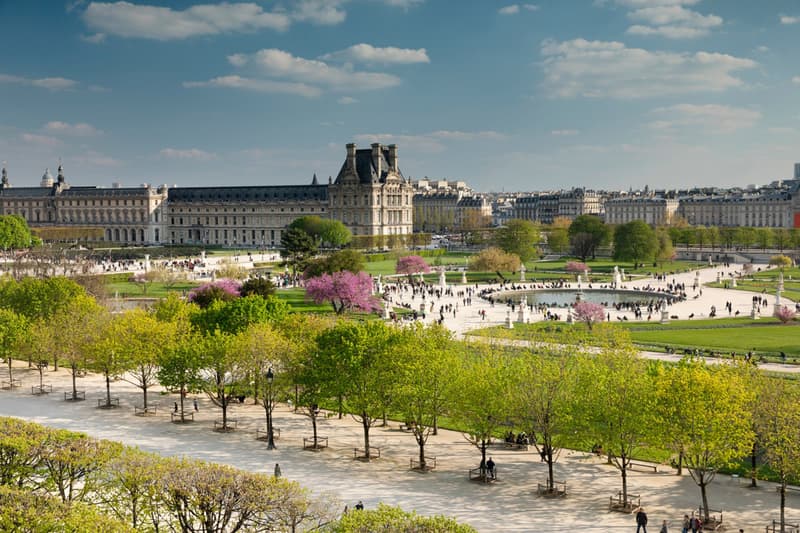 After creating a garden set out of 164 trees for its last women's fashion show, Dior is now partnering with the Musée du Louvre to help restore the Tuileries Garden. As one of the largest and oldest public parks in Paris, the garden links the Louvre to the Avenue des Champs-Élysées and is home to over 40 statues by Auguste Rodin, Louise Bourgeois and more. Dior's decision to finance major projects in aid of the garden's renovations showcases the house's commitment to rediscovering the beauty and historical richness of a public space frequented by 14 million visitors each year.
Since 2005, the Louvre has launched calls for donations to restore the space, with projects centered around reducing the water consumption of its fountains and restoring iron gates and sculptures. The five-year project with Dior will see the reopening of the wooded area of the park — home to over 100 trees of four species — and other restorations that respond to the need to preserve the environment and fight climate change. "This patronage brings home a message that is more vital now than ever," the house said in a statement to WWD. "Each of us can be an agent of change for the ecosystems of tomorrow, whether natural or cultural."
In other fashion-related news, Nike has lost $17 billion USD in market valuation due to the coronavirus outbreak.