Max B's New 'Wave Pack' Compilation Is a Guide to His Essential Tracks
He's scheduled to be released from prison in 2021.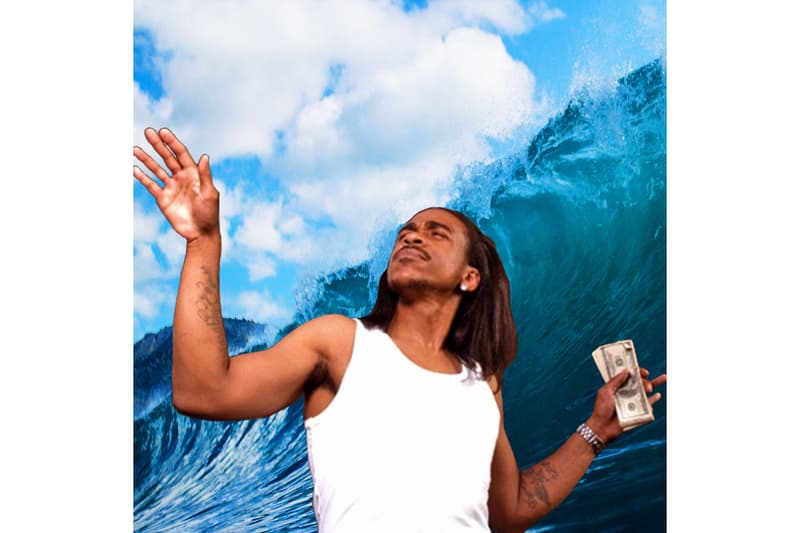 Between 2006 and 2009, Harlem rap legend Max B released nearly 30 projects in total. Then he was sentenced to 75 years in prison on murder conspiracy and robbery charges and many wondered if the founder of the "wavy" movement would ever record again, let alone be a free man. And yet over a decade later, Max's sentence has been reduced multiple times and he's scheduled for release sometime in 2021. The "Free Max B" chant has echoed not only in his hometown but across the globe and he's influenced an entirely new generation of artists waiting to collaborate with him once he returns. In celebration of the impending homecoming, Max B and his trusted collaborators have put together a solo compilation effort in Wave Pack, an essentials guide of sorts featuring some classic tracks and two new songs in "Phenomenon" and "Run Homeboy Run," the latter of which was produced by longtime friend VIP.
""The Run Homeboy Run" concept was wild," Max B revealed. "My brother VIP just started making beats he went out and spent his own money on equipment and started customizing beats just for me and he just went in the cut and practiced for like two years before even letting me hear a beat… Finally after two years he sent me the tracklist and "Run Home Boy Run" was the third one I did from his package."
The now 41-year-old emcee made his first on-camera appearance since 2009 back in November of last year for the trailer of his documentary. He released House Money, a seven-track EP that featured a star-studded guestlist with the likes of Jadakiss, Wiz Khalifa, Cam'ron and more exchanging some verses. The project not only displayed how quick hip-hop heavyweights were to collaborate, but provided proof that Max B has plenty left in his tank to make compelling and relevant music. Max also detailed his connection to Harlem and chemistry with VIP for the two new tracks on this project:
"VIP and me both were born and raised in Harlem from Lenox ave so every time I hear a track of VIP's, it just gives me a street feel and when I heard the beat I just kept hearing the sirens… The connection is gonna flow organic cause we thinking the same thing, we catching the same vibes cause we from the same streets, and we family so it all goes together and they say family and business don't mix [laughs] I believe in some cases that's not true," Max B said of his frequent collaborator. "If someone is qualified to do a job they should have a shot just like everyone else… It's for the streets, 139th and Lenox – shout out to VIP and the whole Lenox Ave 140th. R.I.P. Big L, Huddy Combs, Reggie White, Big Lee, all them boys we keeping it in the trenches… Tryna keep that NY sound in the game."
Stream Max B's Wave Pack below and in more music news, check out Lil Baby's highly-anticipated sophomore album My Turn.