Rockstar Games' Website May Be Teasing a New Title On the Way
Is 'GTA 6' finally coming?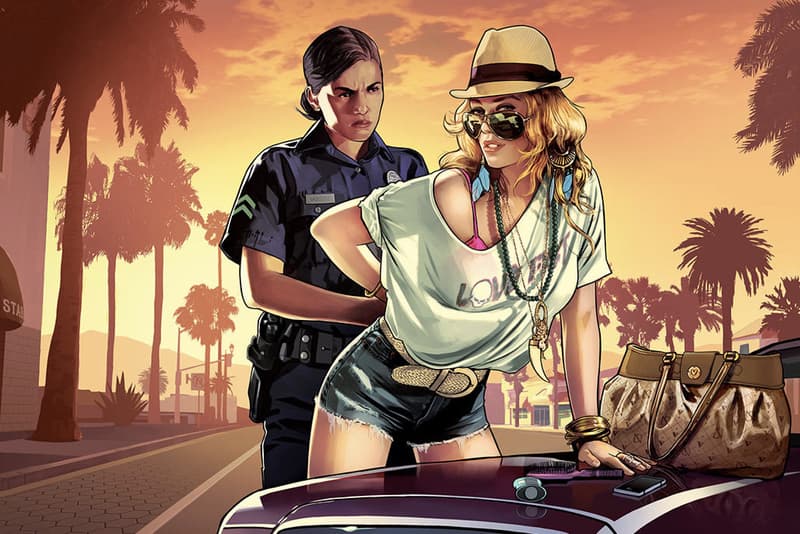 Developer Rockstar Games are fueling rumors of a Grand Theft Auto 6 announcement with their newly updated website, which features several buzzwords in its dropdown menu worthy of speculation. The background images display several lines of text about "fighting the righteous," "killing dreams," and "bullying" most curiously.
Although the wording here may be a coincidence, many speculate the page could be teasing another installment in Rockstar Games' Bully franchise. According to VGC, a sequel had been in the works but was canceled fairly early in development. Another image that can appear shows a golden humanoid with a glass of champagne, as discovered on Reddit. This has led some to speculate more than one title may be announced around the same time.
It's also worth noting that the development team originally announced Red Dead Redemption 2 by quietly swapping its Twitter logo without warning, so revealing a new project via small changes to the site is likely.
Rockstar Games' latest title, Red Dead Redemption 2 released to critical acclaim and maintains a healthy online presence through Red Dead Online, similarly to the now 6-year old Grand Theft Auto V and its Grand Theft Auto Online counterpart. Although many expect for Red Dead Online to maintain a lengthly online presence, many fans are clamoring for a new title, specifically Grand Theft Auto 6. As it happens, rumors of a Bully 2 and Grand Theft Auto 6 have been surging for years, with GTA V's Steven Ogg (Trevor) stating last year that a GTA sequel would be arriving "soon."
In other gaming news, Kojima Productions and Microsoft have both withdrawn from the Game Developers Conference amid coronavirus concerns.
Rockstar Games is teasing something pic.twitter.com/PJRr4DI39W

— GameRiot (@GameRiotArmy) February 28, 2020
Definetly #Bully2 ! @RockstarGames pic.twitter.com/501l0Fz6UA

— CINEMATION (@TheCinemation) February 28, 2020
Rockstar Games is updating its website with mysterious new imagery (1/2) pic.twitter.com/oYqe3RDGeD

— AllGamesDelta (@AllGamesDelta_) February 28, 2020