Bad Bunny Performed and Announced New Album Release on 'Jimmy Fallon'
Announced through an official Spotify lookbook.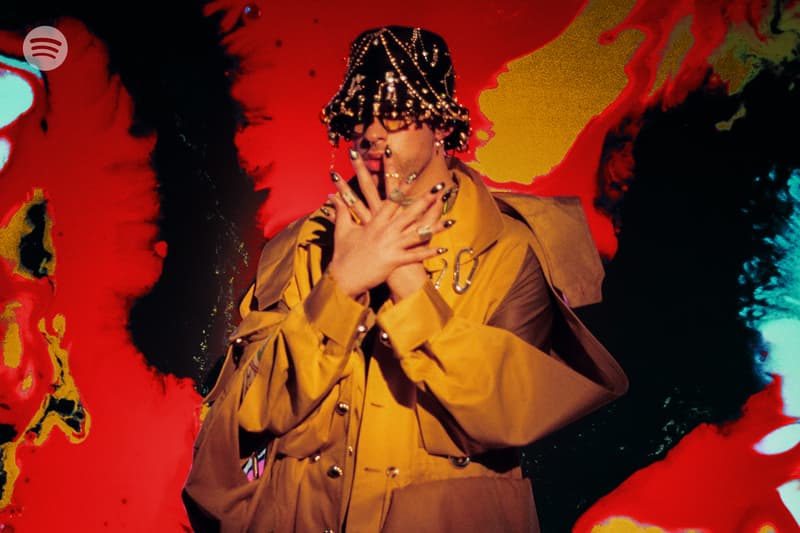 1 of 5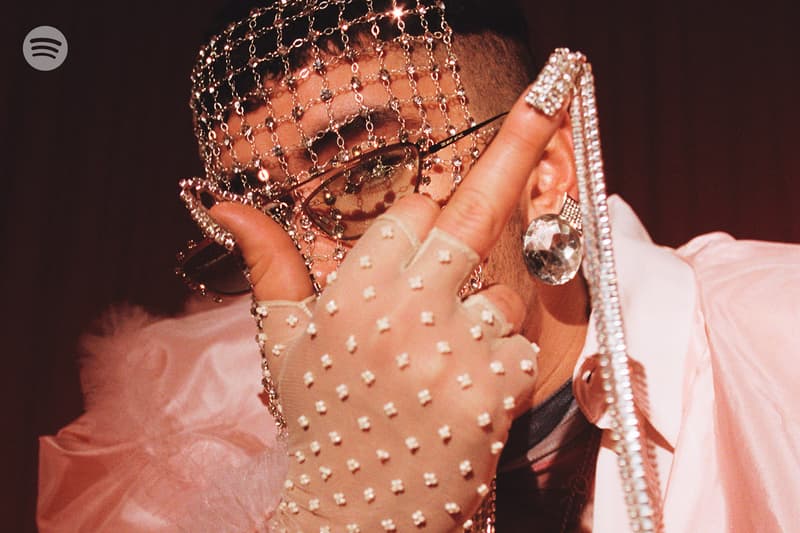 2 of 5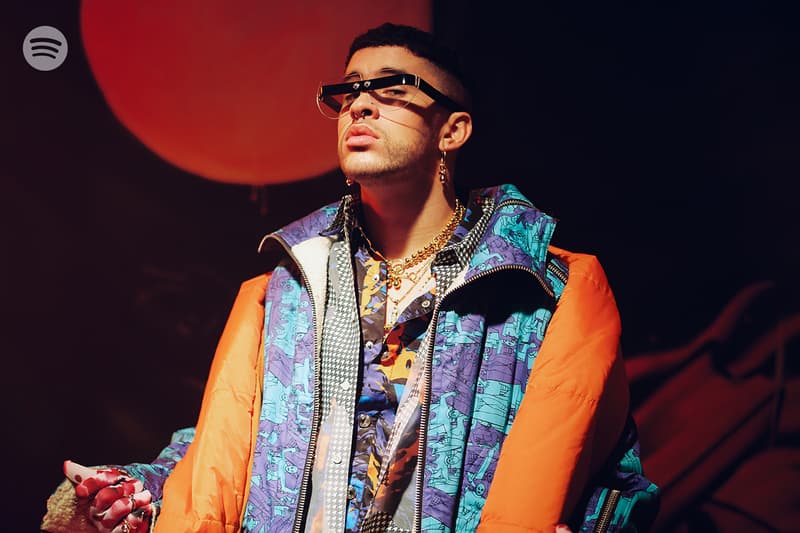 3 of 5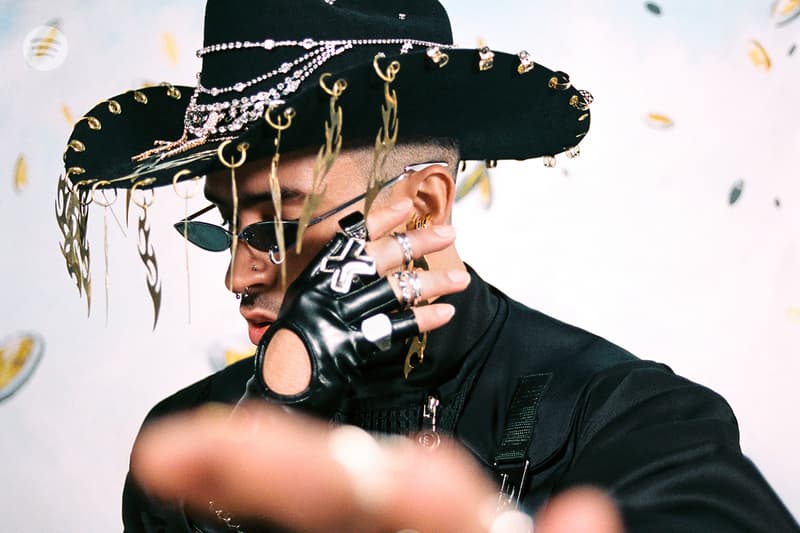 4 of 5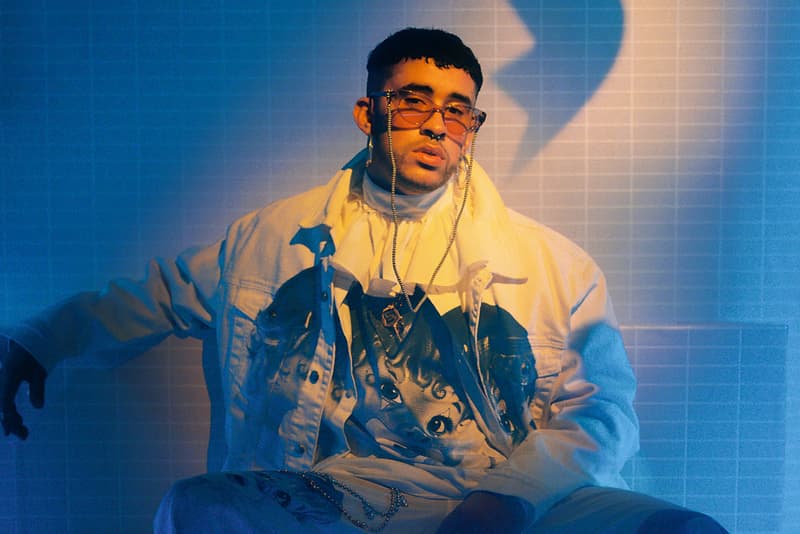 5 of 5
Bad Bunny took to The Tonight Show Starring Jimmy Fallon last night to announce a new album in honor of the Leap Year, set to release tomorrow [February 29] titled YHLQMDLG. The acronym stands for "Yo Hago Lo Que Me Da La Gana," or "I Do What I Want". Now Bad Bunny has partnered with Spotify to bring the project to fruition through an exclusive lookbook centered around the emotional and sonic qualities of five standout tracks.
"When you feel good with yourself and know who you are deep down, you can wear what you want to because others will know exactly who you are too, regardless of what you have on," Bunny revealed in a press statement. "I guess I'm unconsciously breaking all the rules, and not, at the same time. I don't play by any rules, so in that sense, let those that want to be shocked to be shocked."
The Puerto Rican rapper also performed his lead single, "Ignorantes" on Fallon while wearing a statement skirt with an emotional statement in Spanish reading, "they killed ALexa, not a man in a skirt." It alluded to the murder of Alexa Negrón Luciano, a trans woman who was shot dead in Puerto Rico recently. YHLQMDLG follows last year's eight-track collaborative OASIS EP with J Balvin. In the lookbook, "Ignorantes" and its romantic themes are showcased through warm red and orange hues, drop shadows and a heavily-layered wardrobe. Bunny even channels some country aesthetics for "Hamblamos Mañana" with a gold-dripped and diamond-encrusted cowboy hat to nod at the song's trap and country-infused vibe. Mexican stylist Nayeli De Alba and Benito's personal stylist, Storm Pablo.
Watch Bad Bunny's latest performance on Fallon below and be on the lookout for Yo Hago Lo Que Me Da La Gana to release February 29 on all streaming platforms. In more music news, watch RMR's viral "Rascal" music video, where the masked rapper channels Rascal Flatts for a country-rap anthem.