Bourgeois Lechasseur Architects Design Striking Triangular Cabin in Quebec
For architecture lovers & nature enthusiasts.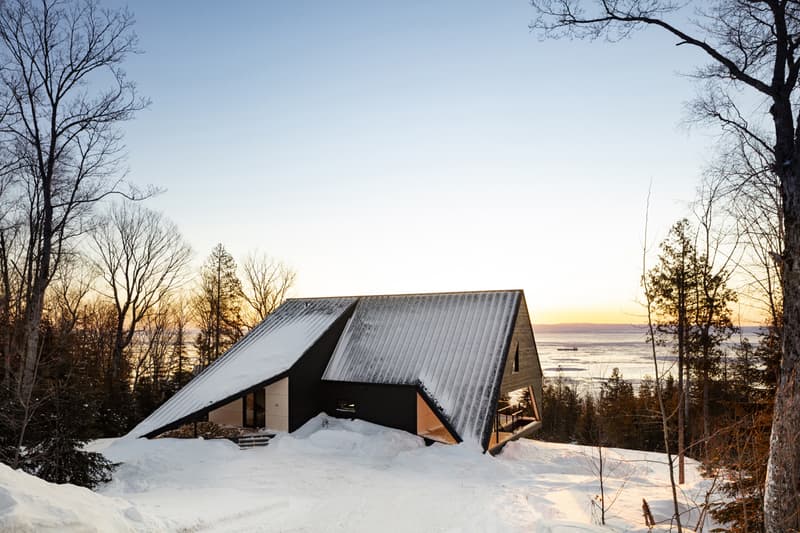 1 of 10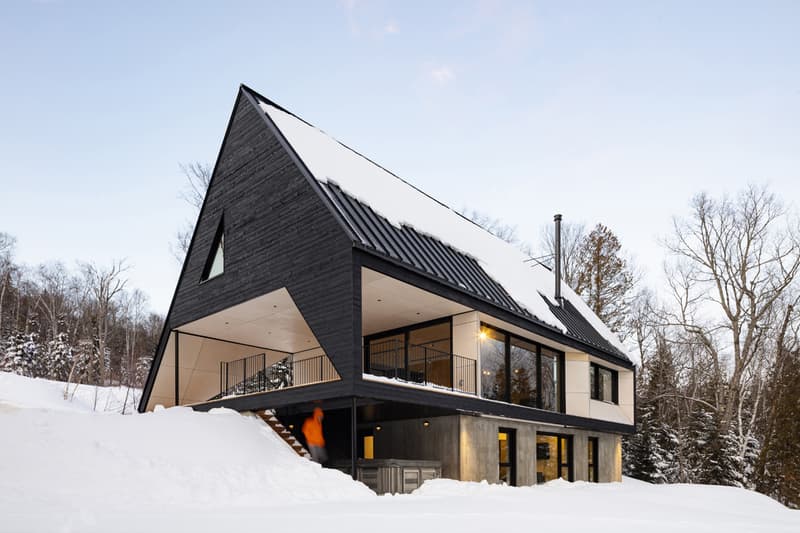 2 of 10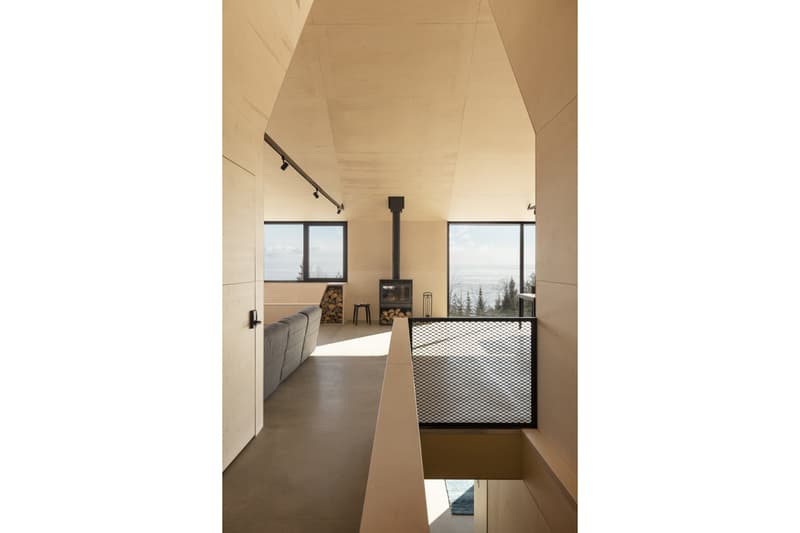 3 of 10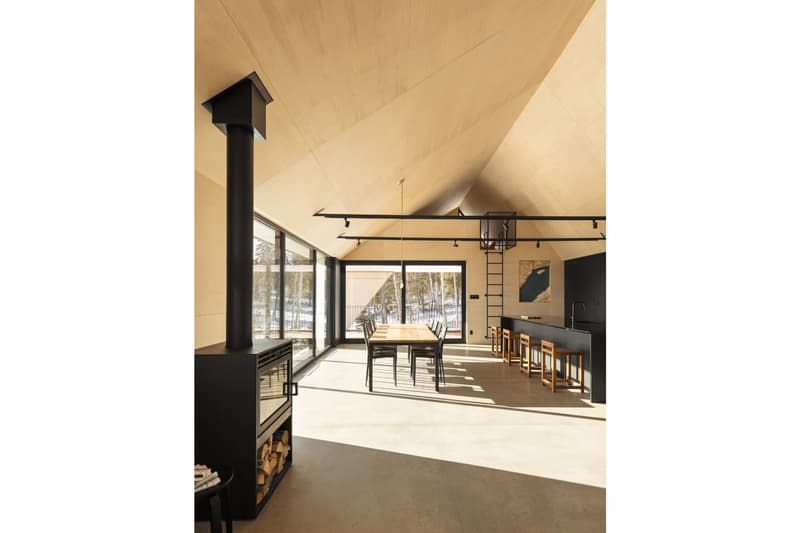 4 of 10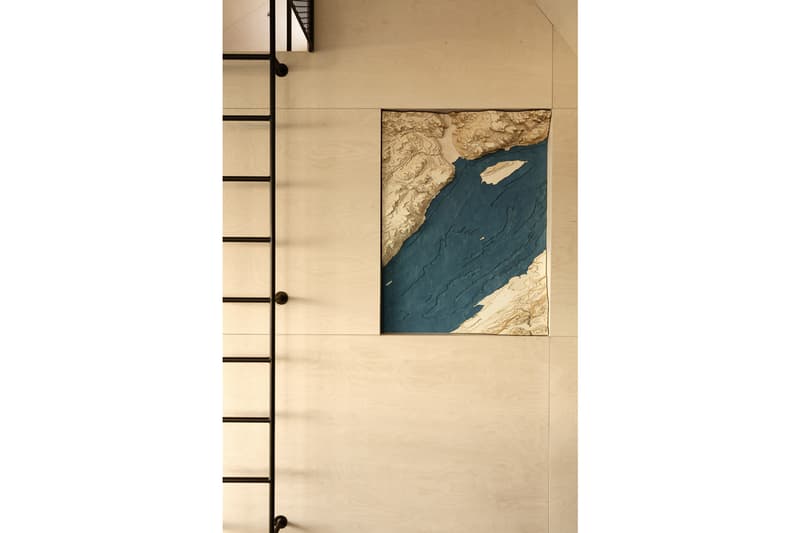 5 of 10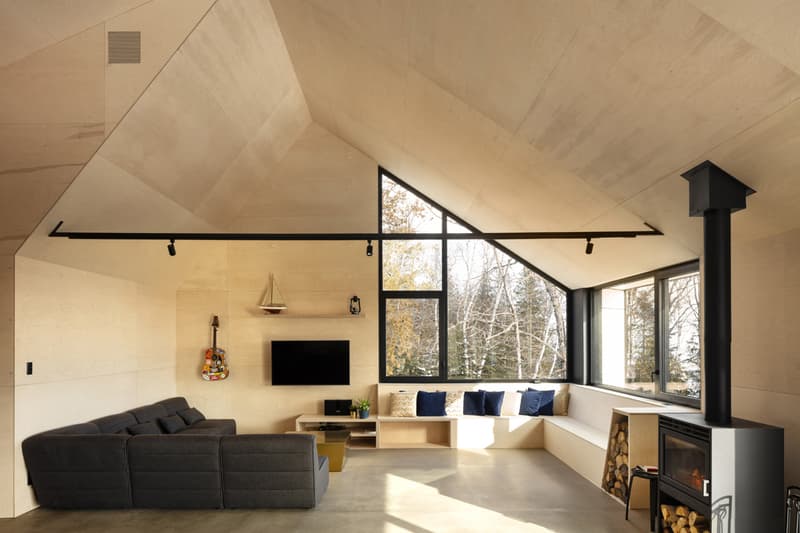 6 of 10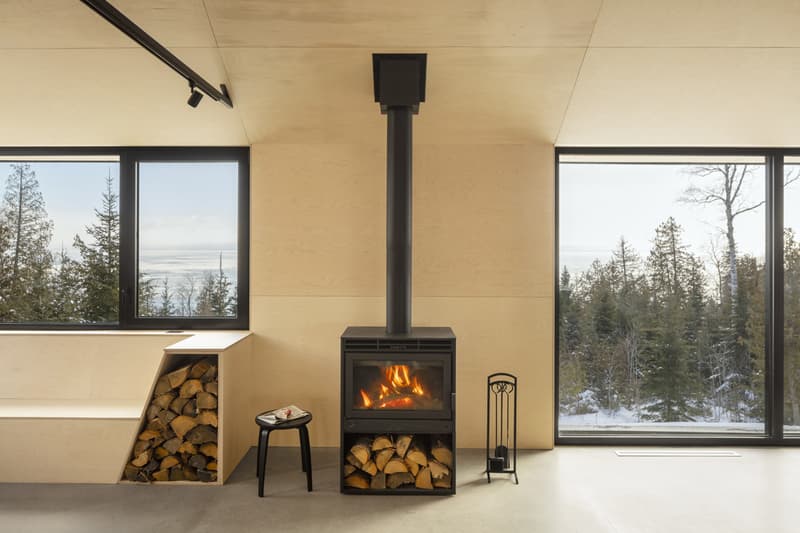 7 of 10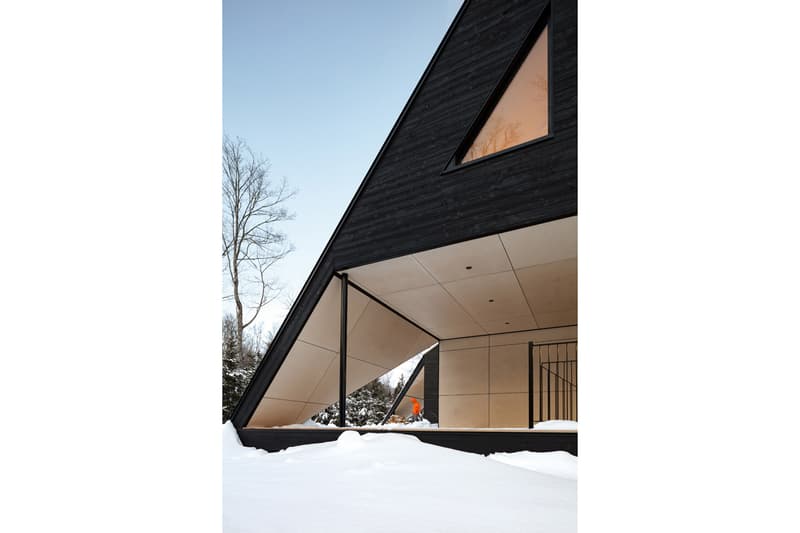 8 of 10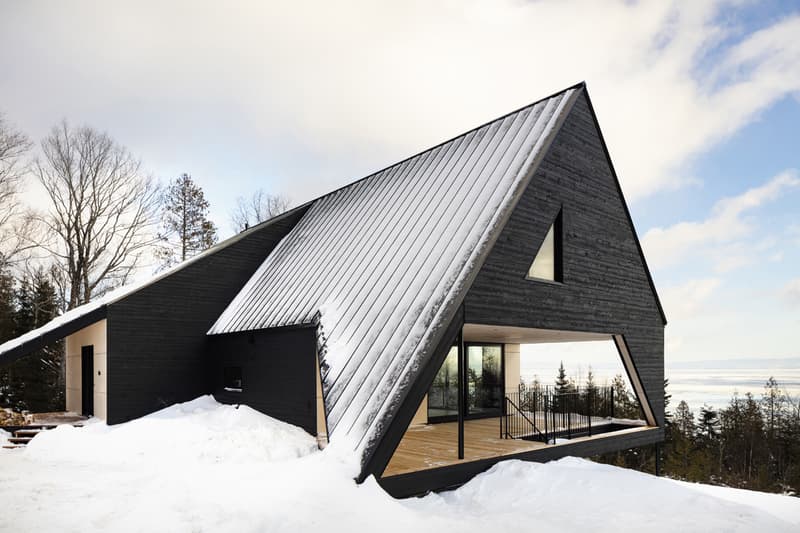 9 of 10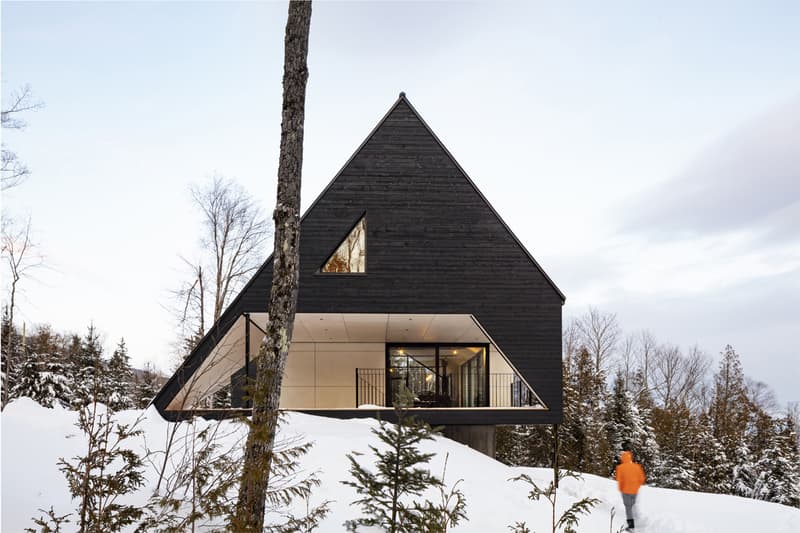 10 of 10
Québec's Charlevoix region has attracted tourists for over a century with its breathtaking landscapes and scenic settings. Responding to the spot's ever-growing popularity, Québec City-based architecture firm Bourgeois Lechasseur Architects opened the doors to Cabin A, a triangular-shaped cabin overlooking the St. Lawrence River. As the firm's second tourist-oriented project, Cabin A redefines tourist accommodation and showcases innovative ways of approaching traditional commissions.
Bourgeois Lechasseur Architects took inspiration from the International Code of Signals (ICS) — long used in nautical communication — to design the cabin. The Alfa signal informs the structure's overall design, while references to naval architecture are found throughout. Cabin A's triangulated roof references sails facing the wind whereas a wood terrace evokes the upper deck of a ship. Wood paneling, vast windows and an open floor plan connect the cabin's design to the surrounding natural environment.
The main entrance is located under the roof's sloping wings, which opens into a shared living space that offers 180-degree views of the river. A staircase off the entrance door leads to a partially buried lower level comprised of three bedrooms and an open dorm. A protected spa area is found directly under the ground floor's deck.
Go inside Cabin A in the images above and check out more of the firm's projects on Bourgeois Lechasseur's website.
Elsewhere in design, HYPEBEAST sat down with OMA architect Shohei Shigematsu to learn more about how fashion and architecture can benefit from one another.