Black Midi Drops Experimental 11-Minute Track "Sweater"
The final cut off the band's album session with Dan Carey.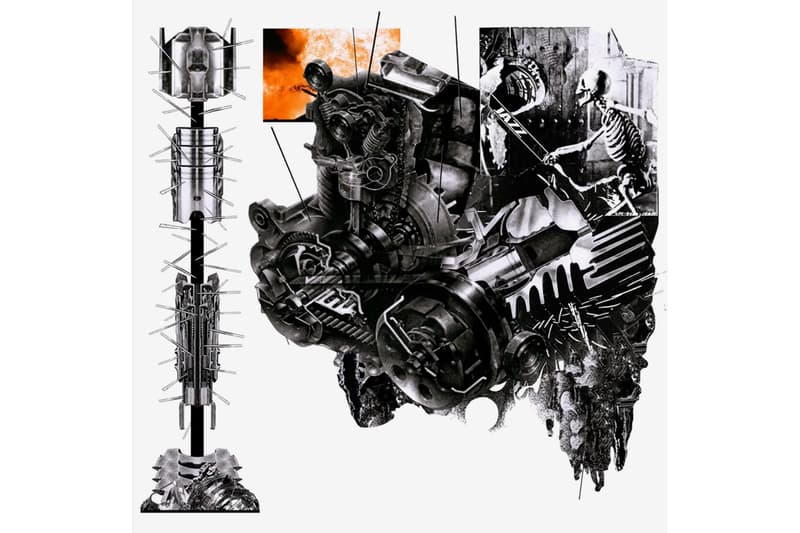 Following the release of its single "Untitled" from back in September, British experimental rock outfit Black Midi has unveiled a new track titled "Sweater." It's the last cut off the band's Schlagenheim album session. Formed in 2017, the band consists of members Geordie Greep, Matt Kwasniewski-Kelvin, Cameron Picton and Morgan Simpson, who have cultivated a distinctive sound which some critics have described as math rock, noise rock and post-punk.
"Sweater" is a relatively long single, running at eleven minutes and a half on a jazz-like ambient groove. It's a peculiar track that doesn't explicitly feature any vocals besides a couple of faint groans and mumbles that pop up here and there in the background. An ethereal echo is heard throughout the song, layered with crisp drums, splashes of swirling guitar licks and syncopated bass notes that build up to a crashing climax near the third quarter of the song, settling later on towards the end into a calming resolve. The song was overseen by Dan Carey, who also produced Schlagenheim.
Scroll below for a listen of the Black Midi's new track "Sweater" on Spotify and Apple Music below.
In case you missed it, Mura Masa recently made his US TV debut with slowthai, performing "Deal Wiv It" live on Fallon.