LeBron James Makes NBA History Scoring Double-Digit Points for 1,000 Consecutive Games
Celebrating his 36th birthday while breaking records in true King James fashion.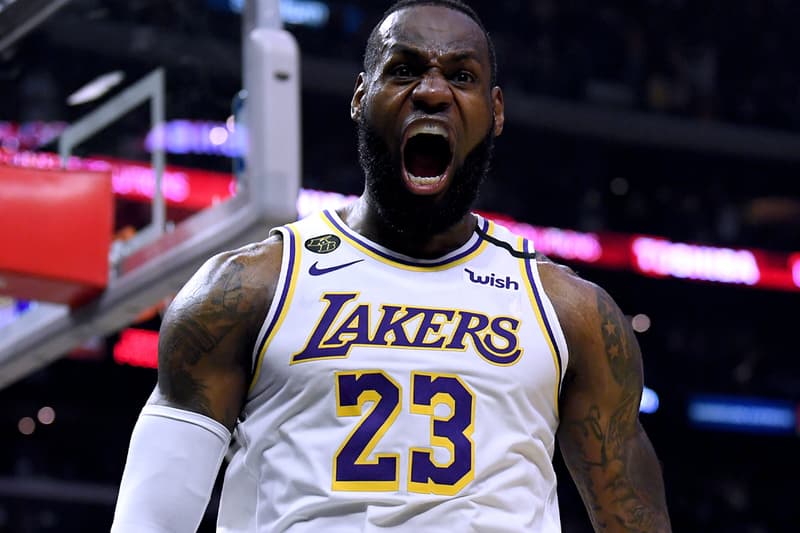 LeBron James has made NBA history once again, but this time he is ringing in his 36th birthday by extending his scorestreak to his 1,000th consecutive game.
In the second quarter against the San Antonio Spurs, James' jump-hook shot gave him 11-points, marking the game to be the first time any player has scored 10 or more points in 1,000 straight NBA matches. The last game he failed to score 10 points in a game was in 2007 in a winning game against the Bucks. James only has eight single-digit games in his career, with six of these games in his rookie season. In 2018, James had already surpassed the great Michael Jordan for the longest double-digit scoring streak and has since then held the title as the league's No. 1 all-time list with 867 consecutive games with at least 10 points.
James came into his birthday game with already another record as the player with the most points scored before the age of 36. Earlier this year, he surpassed long-time friend Kobe Bryant, in second with 31,700 points, Wilt Chamberlain in third and Kareem Abdul-Jabbar trailing close behind in fourth. With this new history-making record, LeBron James has ascended the all-time scoring charts in the NBA, solidifying him as one of the world's basketball greats.
Spurs coach, Gregg Popovich pays James a compliment at the end of the game stating, "It's a tribute to both his intelligence level and his tenacity, his character, his commitment to excellence. You combine those things and you get what we see in LeBron James after all of these years. He looks pretty much like when he first came into the league. He deserves a lot of credit for being the consummate professional, using every technique that he can, being on the cutting edge of things. So, his mental state along with his physical state really makes him very special, probably more than anybody who has ever played the game."
For more sports news, Bucks made a record number of 3-pointers.
Congrats to @KingJames on scoring 10+ PTS in 1,000 consecutive regular season games! pic.twitter.com/vUwuiWhqTh

— NBA (@NBA) December 31, 2020