Becky Hammon Becomes NBA's First-Ever Female Acting Head Coach
A major leadership milestone in the league's history.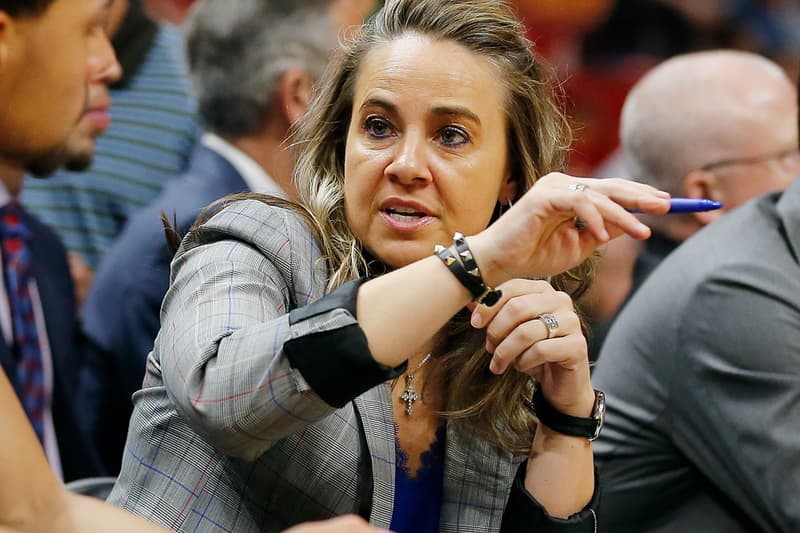 Following the ejection of San Antonio Spurs' head coach, Gregg Popovich, assistant coach, Becky Hammon steps in as acting head coach, making NBA history as the first woman to serve in this leadership position during a regular season game.
She previously had experience as acting head coach when the Spurs played in the NBA bubble against the Milwaukee Bucks in an exhibition game. Her historic debut nearly came last season, when Popovich was tossed out against the Portland Trail Blazers, but Tim Duncan was given the title of acting head coach that game.
ESPN's Dave McManamin calls this, "A big deal. "It's a substantial moment." Although a 121-107 loss to the Los Angeles Lakers, this was a momentous occasion for Hammon, the organization and the league.
After the game, Hammon said, "I try not to think of the huge picture and huge aspect of it because it can be overwhelming. I really have had no time to reflect. I have not had time to look at my phone. So, I don't know what's going on outside the AT&T Center."
LeBron James speaks on this historic milestone and said, "Obviously she's been paying her dues over the last few years and Coach Pop has given her the opportunity. … It's a beautiful thing just to hear her barking out calls, barking out sets. She's very passionate about the game. Congrats to her and congrats for our league." Lakers' head coach Frank Vogel, chimes in, calling this "well-deserved". Quick to her feet and intelligently strategic, players including DeMar DeRozan offer their heartfelt congratulations to the coach.
In cased you missed it, another record was shattered in the NBA by the Bucks.
Becky Hammon took over head coaching duties for the Spurs after Pop was ejected.

She is the first woman to serve as head coach in an NBA game. pic.twitter.com/Cp8r0Sj0w3

— NBA on TNT (@NBAonTNT) December 31, 2020