Daniel Arsham Reveals Philllllthy Customized Dior x Air Jordan 1 High
Heavy erosion distressing inspired the Japanese philosophy of "kintsugi."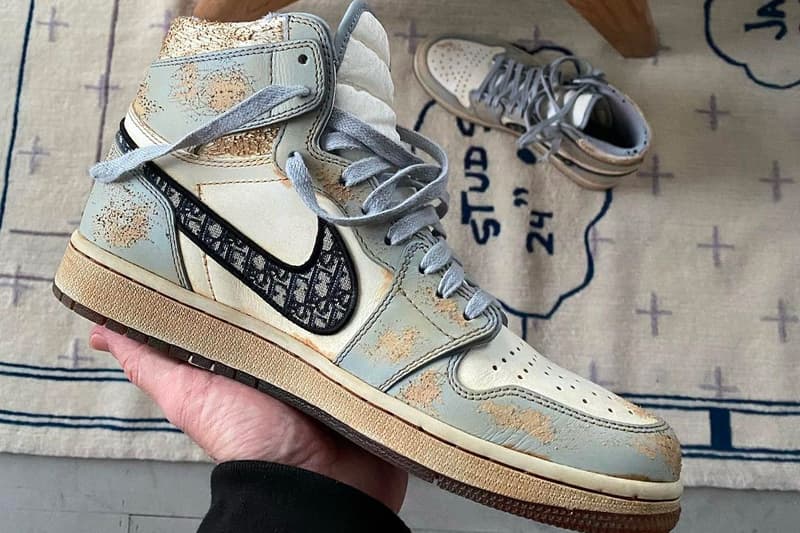 1 of 7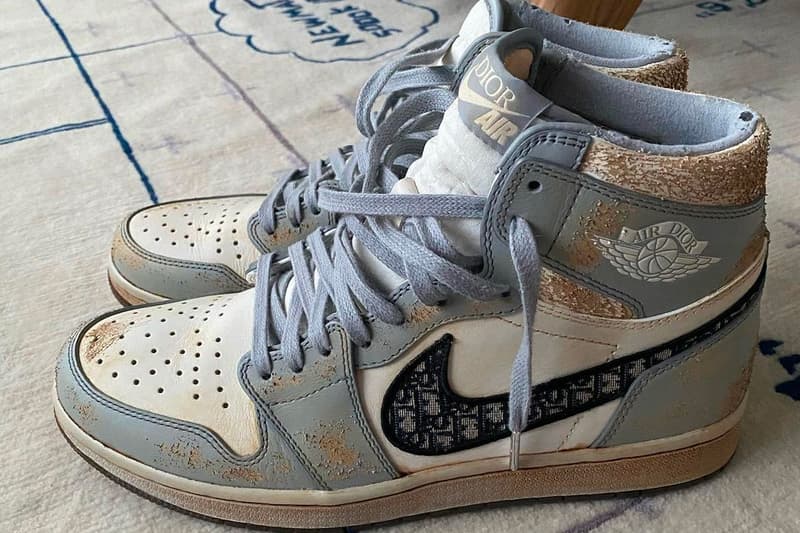 2 of 7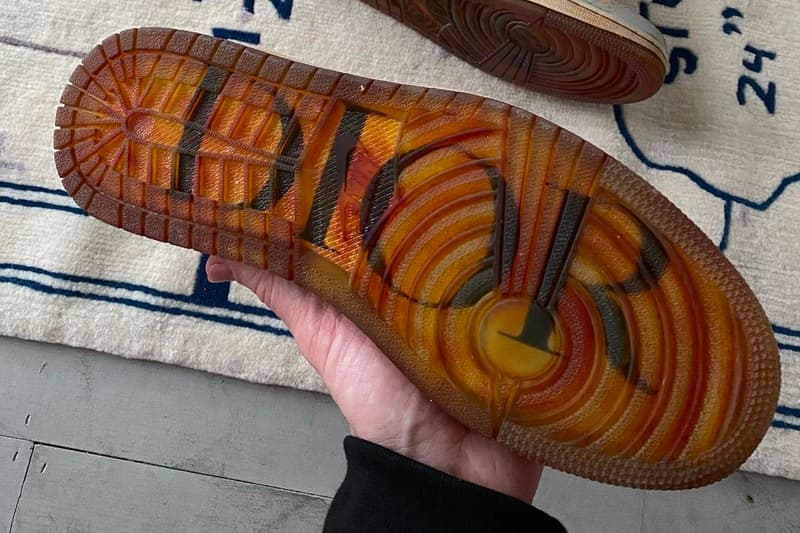 3 of 7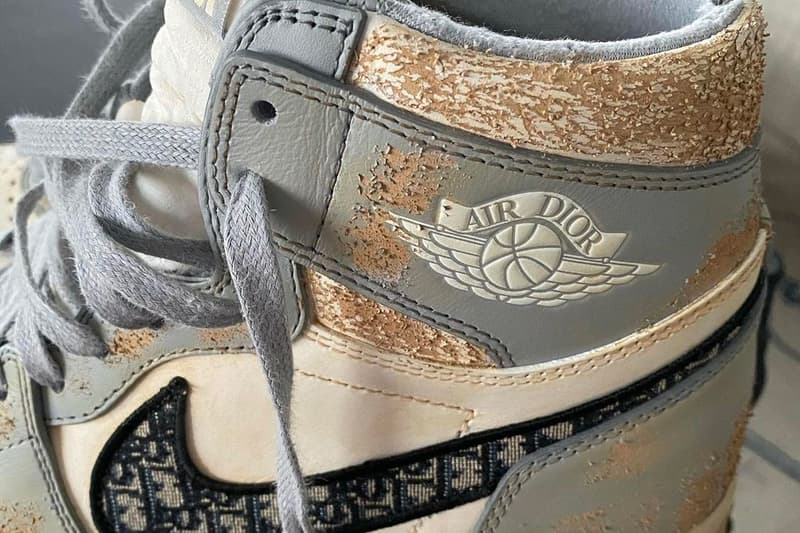 4 of 7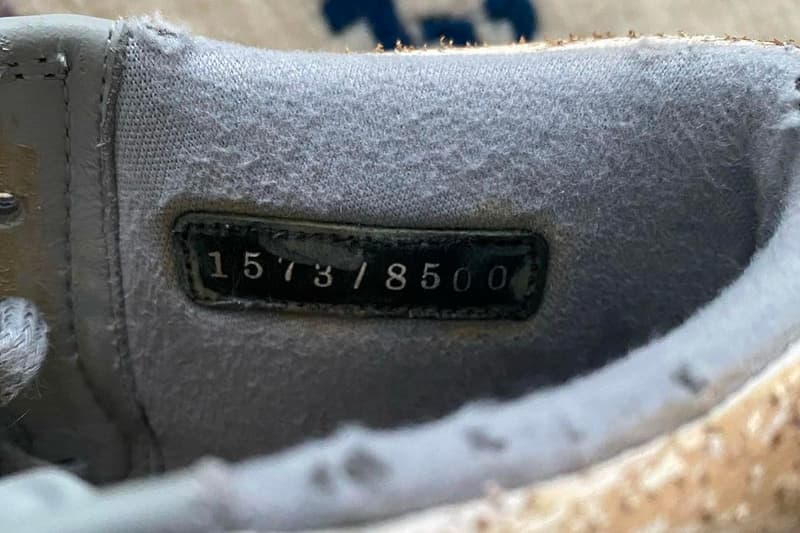 5 of 7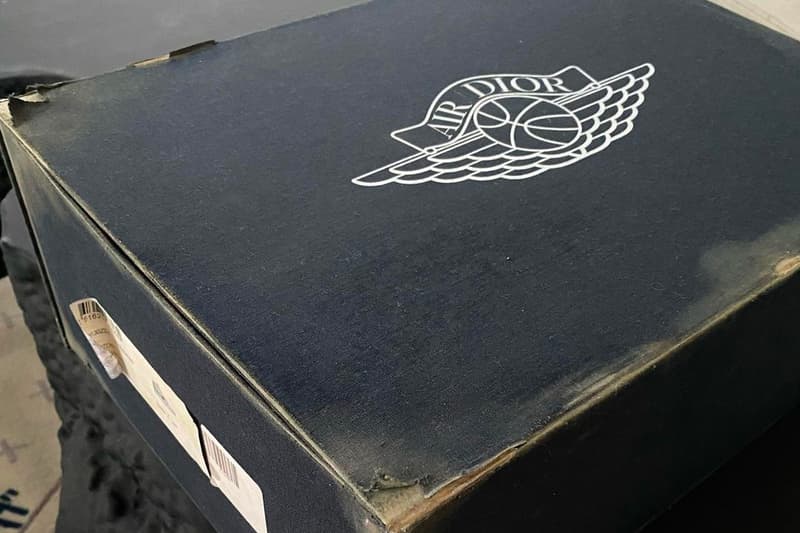 6 of 7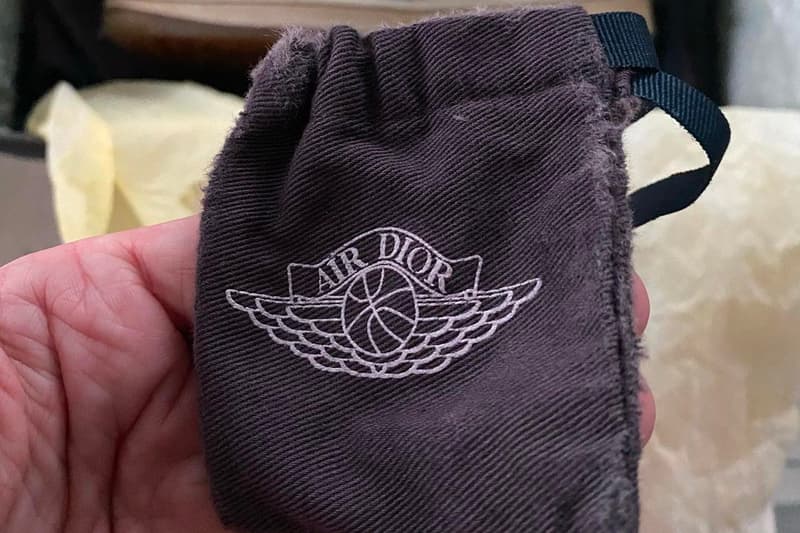 7 of 7
Serving as a major part of the rollout for Jordan Brand x Dior collaboration, Daniel Arsham recently showed off his customized pair of Dior x Air Jordan 1 Highs. Taking to Instagram the contemporary artist shared a look at the shoes that he "pushed into the future" with the outlook of his "Future Relics" series.
The sneakers were customized by Philllllthy, Philip Leyesa, who applied an overall pass of heavy erosion distressing inspired the Japanese philosophy of "kintsugi (金継ぎ)." The concept, similar to "wabi-sabi," embraces the flawed or imperfect applying a level of extreme detailing that replicates years of wear. Aside from haphazardly applied wear patterns, a wash of grime is applied to color the premium leather and sole unit. The box that houses the shoes, included cloth bags and the original note from Kim Jones have also been weathered to match.
Take a closer look at Daniel Arsham's Philllllthy customized Dior x Air Jordan 1 Highs below.
View this post on Instagram
View this post on Instagram
View this post on Instagram
In case you missed it, check out the upcoming 2021 Nike Dunk Low and Dunk High releases.