AGLXY Opens Its First Flagship Brick and Mortar in Jakarta
HYPEBEAST speaks with co-founder Tamish on the launch.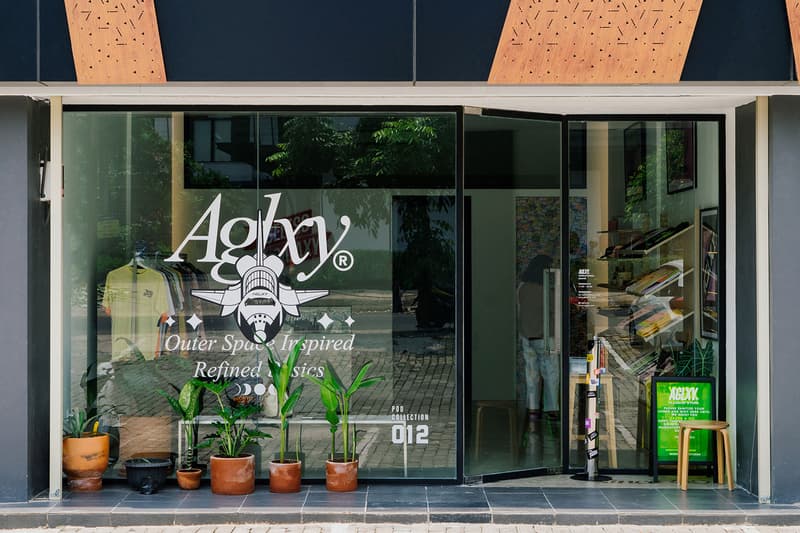 1 of 13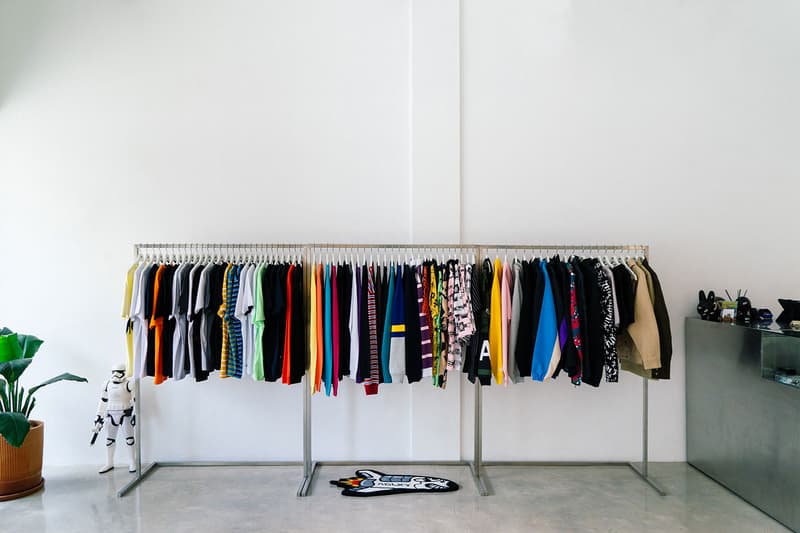 2 of 13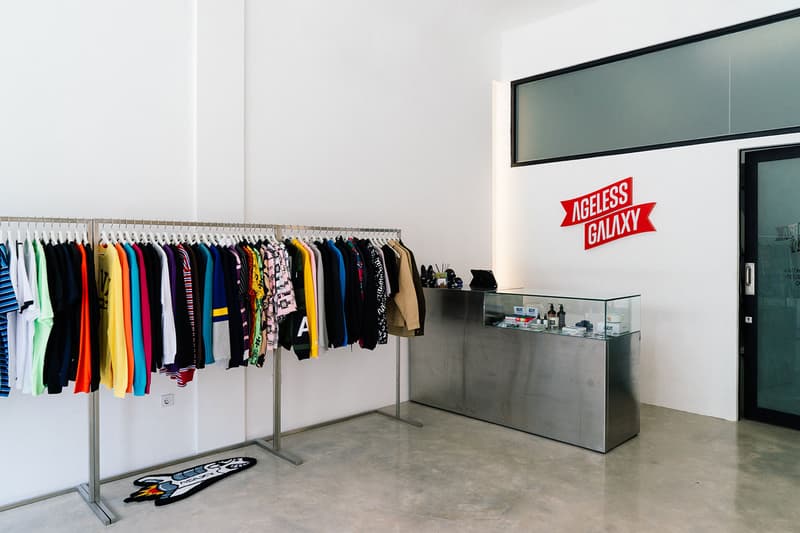 3 of 13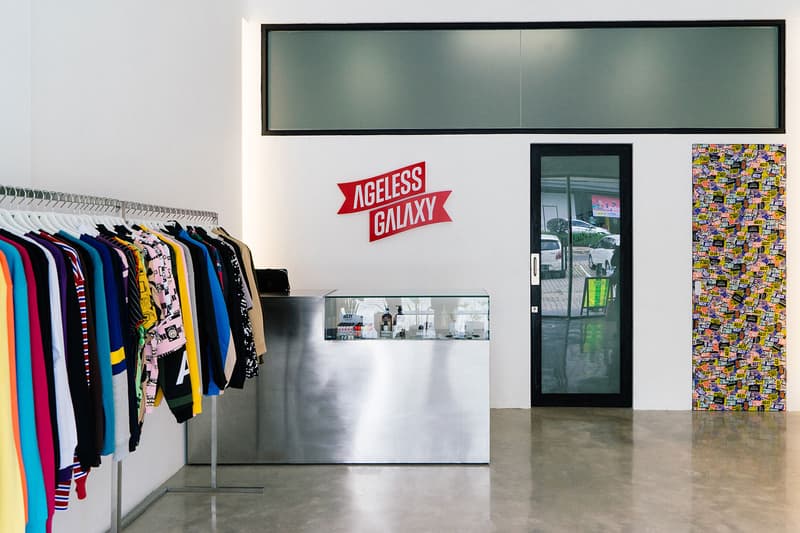 4 of 13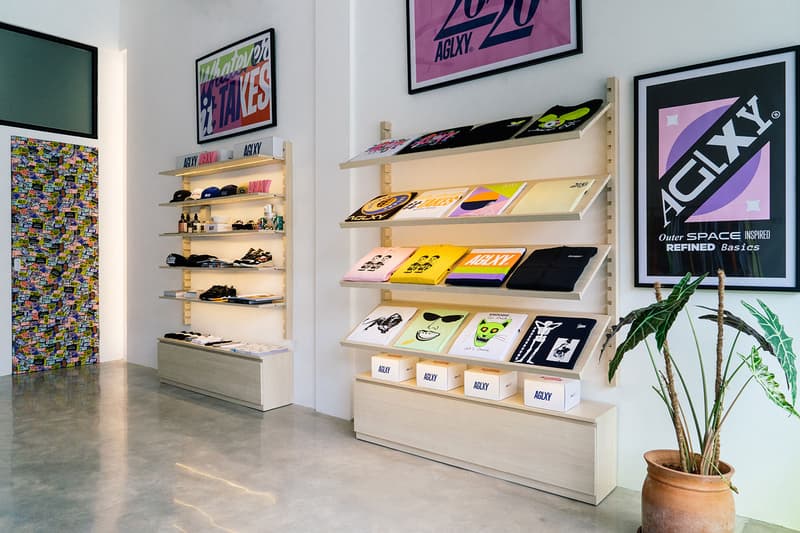 5 of 13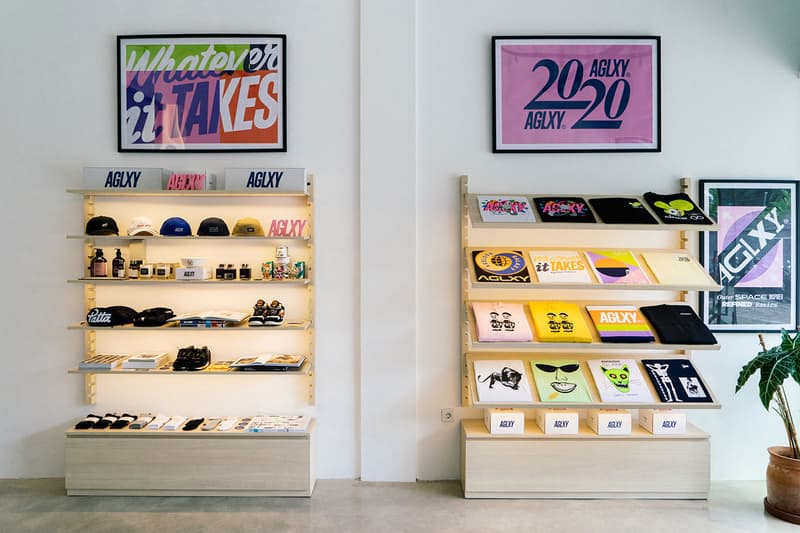 6 of 13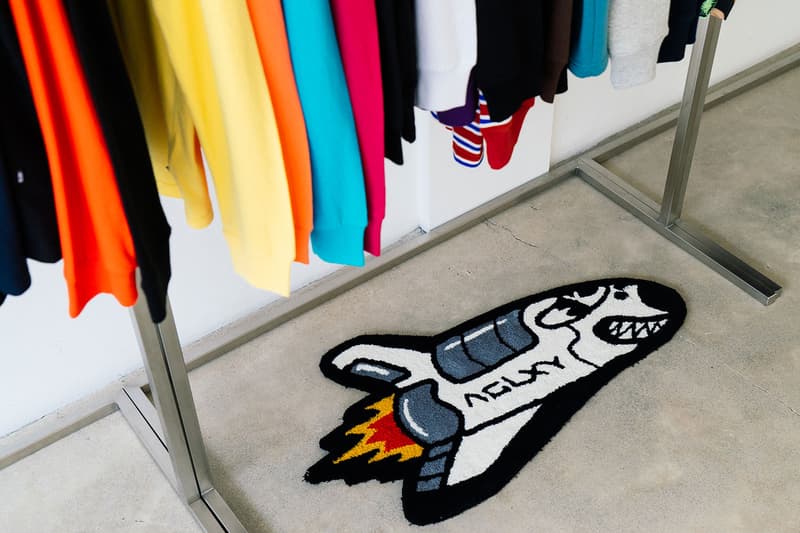 7 of 13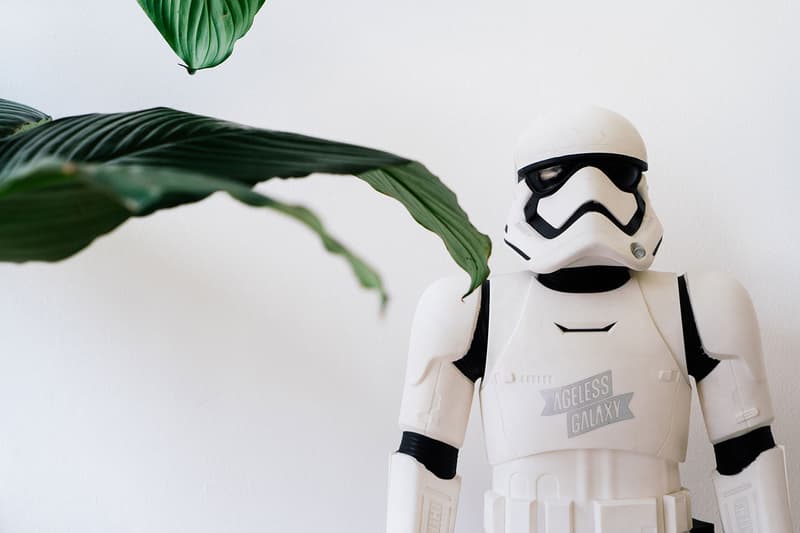 8 of 13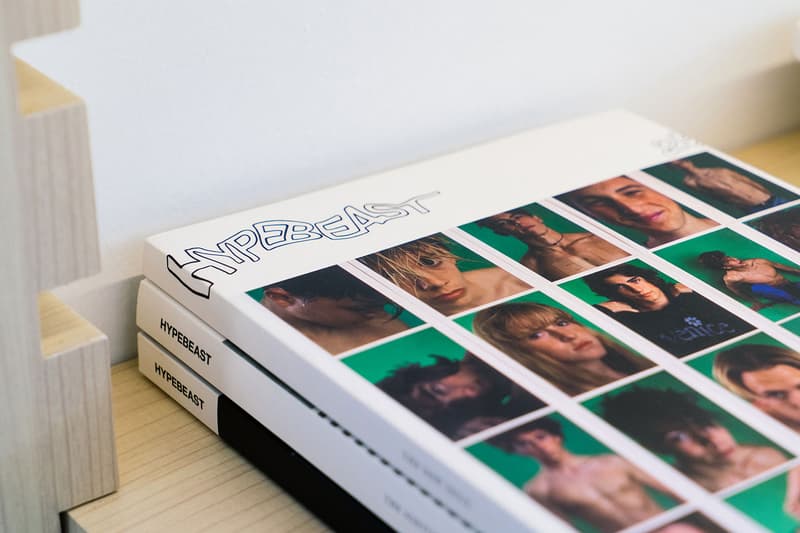 9 of 13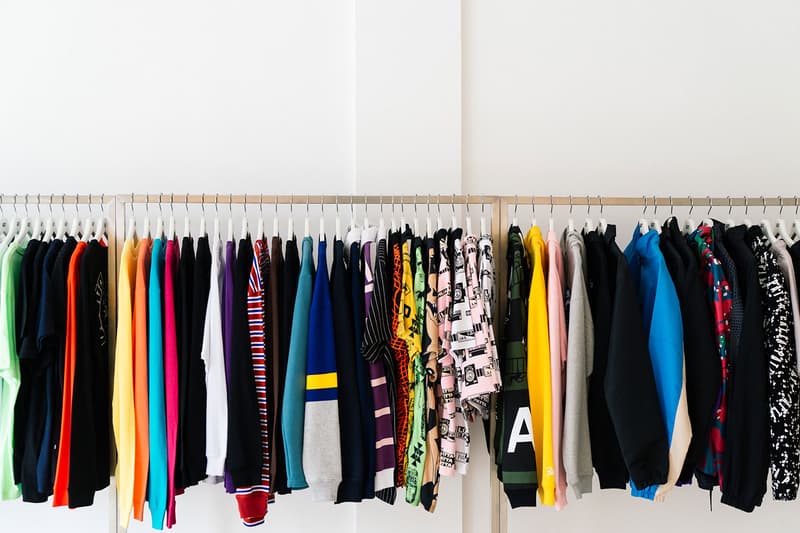 10 of 13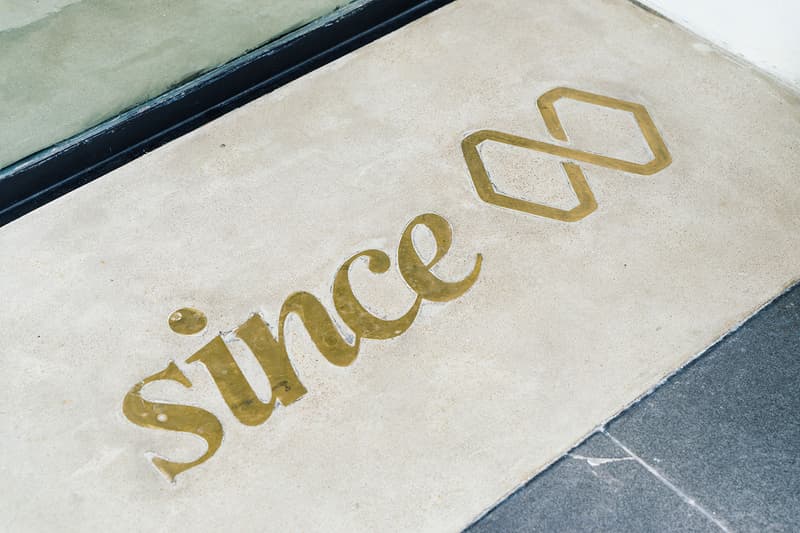 11 of 13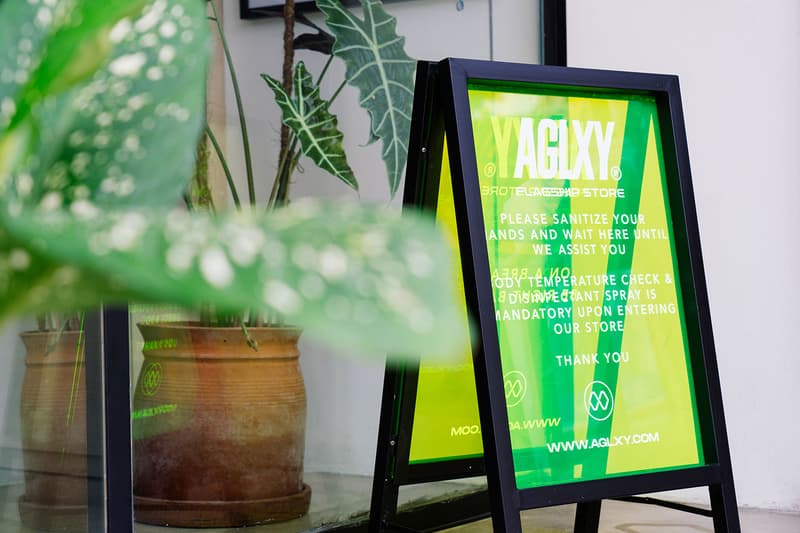 12 of 13
13 of 13
Ageless Galaxy (abbreviated as AGLXY), the streetwear/lifestyle label from Jakarta, Indonesia, has recently opened its first flagship store. First contact back in 2013, AGLXY has come a long way, starting out as a creative agency and an Instagram webstore, to now having a portfolio of twelve collections (which they call Pods) and its first brick and mortar seven years later.
Brand founders Tamish Aswani and Giorgi Krisno are also champions of local communities, always supporting brands and haunts in Southeast Asia; as well as gatherers of global creativity, on the constant lookout to work with brands and artists from around the world, such as their recent collaboration with Dalek.
HYPEBEAST had a quick catch-up with Tamish on the new flagship and the streetwear scene in Indonesia.
HYPEBEAST: How and why was Ageless Galaxy born?
TAMISH: Ageless Galaxy actually started out as a school project that I did for my final year of university. I was always a fan of streetwear brands like Patta, Staple, The Hundreds, and Benny Gold, so I based Ageless Galaxy's concept and design with them in mind. After I finished and got the grade, it got swept aside as I moved on with life as a freelance designer… until I found out I had Stage 4 cancer.
Having to battle an illness where there was a very likely chance of death really put things into perspective. While I did have an immense support system from family and friends, I think what really helped me beat it was embodying the Ageless Galaxy mentality. One day as I was organizing the files in my laptop I came across my old folder for Ageless Galaxy, it had all these taglines that I'd then designed as graphics to support the brand. Taglines like "Whatever it Takes," "Committed to Time," "Live to Strive, Strive to Live" were among those that I found, and they still make up the core of what Ageless Galaxy is about until today. At the time, I took it as a sort of divine intervention I guess. It was like my past self had prepared exactly what I needed and who I needed to be in order to beat cancer. Ageless Galaxy is about how awesome you can do in your lifetime and be remembered for it.
How do you know Giorgi?
After I finished with all my chemo treatments and my check-ups came clear in the beating of cancer, I started going out and reconnecting with friends again. That's where I ran into Giorgi. He was working as a manager at a local bookstore that I liked going to for design inspiration. From there we caught up with each other and realized that we shared a lot of the values and a common goal in wanting to establish our own brand, so I shared with him my concept for Ageless Galaxy. It was then we decided to make it into a reality. Our Squad now has grown to include both an operations team and a creative team, with Giorgi and I at the helm as the Business Guy and the Creative Guy, respectively.
What is your first flagship about?
We realized that we needed a store when we understood that our brand's story wasn't being communicated as we would've liked. With the store, We wanted to create a platform for people to meet and exchange stories as well as a place where they can learn about the brand and the products we carry directly from us. The Ageless Galaxy store is more than just a retail shop, it's an experience that is customized to every visitor that steps through our doors, and it's wholly different to when you go to other retail stores that carry us. Aside from Ageless Galaxy we do have a list of curated brands that we exclusively carry in Indonesia such as Patta amsterdam, Super Plastic, Sole Architect, All Gone Books, Oaken Lab and a few more to come.
Born in a pandemic year, how have your views of the importance and purpose of physical spaces changed?
I don't think it's changed our perception of physical space per se, even now, our goal for the store is still the same: to make sure our story gets told. The presence of "offline" spaces have always been important (and a big milestone) to us, as we've learnt the ease of managing an online-based business. With the pandemic, we feel that it's just about how we communicate that it is a whole new experience to come to the store, as opposed to just buying from our online shop (which we have been actively running for the past few years).
Since its official opening, we've been running our store by an appointment-only basis so that it complies with all our country's health protocols, and it ensures that we can personalize each person's experience when they come to visit. We really try to give the experience similar to that of a speakeasy bar as Giorgi and I take big influence from the fine dining and cocktail world — a big shout out to Dave Pynt from Burnt Ends Singapore for mentoring us on what hospitality and service should actually be like.
One more thing Jakarta is known as a Mall City and since the pandemic, people have been a bit scared to go to the malls due to heavy crowds, while the AGLXY store is on an actual street outside the mall, this gives an opportunity for people to actually come out and visit and experience something different and more private.
What is the streetwear/culture scene like in Jakarta?
The street culture scene in Jakarta is still relatively new compared with countries like the USA, Europe and Japan. However, we think the potential is there and there are alot of creative people and upcoming independent brands in this city, primarily because of exposure to social media. People are learning to define their sense of taste which is fantastic. We are all up for putting Jakarta city on the map as we take pride in this through collaborations with anybody we vibe with from outside Indonesia.
What does the rest of 2020 hold for Ageless Galaxy?
The rest of 2020 is to pace ourselves and stay focused on keeping our ship afloat. This has been one heck of a year for sure and a huge learning curve. We have a few collaborations, international and local, which we are looking forward to before closing off 2020 and ramping heavy into 2021 with more awesomeness.
Ageless Galaxy Flagship
Jl. Bangka Raya No. 10 Unit C
Jakarta Selatan 12720 Indonesia
In other fashion related news, check out everything dropping at HBX Archives this week.