The Game and Lil Wayne Pay Homage to One of Basketball's Greatest in "A.I. With The Braids"
Sampling The Notorious B.I.G.'s "Get Money."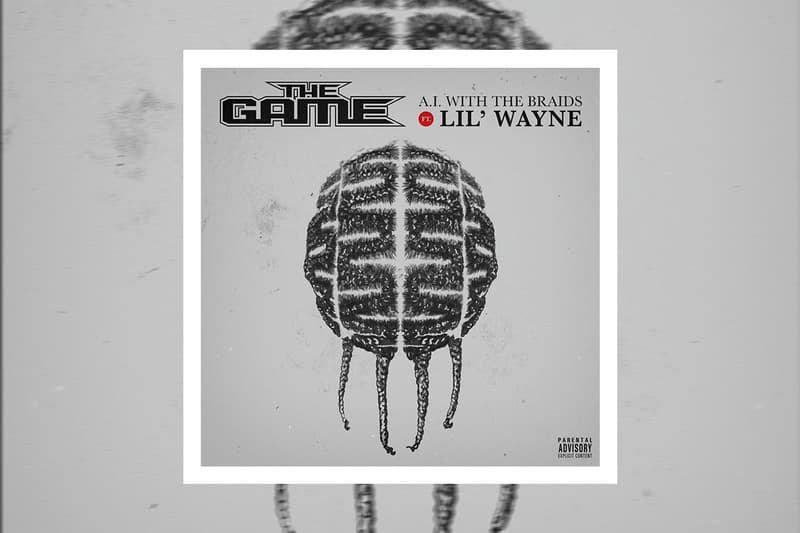 The Game and Lil Wayne have joined forces to deliver "A.I. With The Braids."
The new track hears the two rappers paying homage to basketball legend Allen Iverson, and samples The Notorious B.I.G.'s "Get Money." "'A.I. With the Braids' is almost single handedly responsible for most if not all trends you see in hip-hop and professional sports these days," The Game said in a statement. "Every kid including myself wanted to be Allen Iverson, from the baggy jerseys with the diamond chains, to the designs in his braids and whole swagger. Girls were in love with him and he was pound for pound the best player in the NBA. A.I. went from being my idol as a kid to being my brother in real life, so it's only right I pay homage."
The Game's last full-length release dates back to November 2019's Born 2 Rap and was initially billed as his final project. "I've had a great run & surpassed my rap goals along time ago…. it's by God's grace that I'm able to still be here to deliver full projects at this caliber in an industry where I've seen artists come & go," he previously wrote in an Instagram post. "It will always be "QUALITY" over "QUANTITY" from where I stand. The REAL music will always prevail & this album will cap off an amazing run. I'm grateful for all the producers & artists who've helped this album become what it is & I am more excited for my fans than I am for myself."
Stream The Game and Lil Wayne's "A.I. With The Braids" on Spotify and Apple Music.
In other music news, Future is teasing a possible followup to his 2014 mixtape, Monster.