Jim Caumeron Design's VIEWPOINT HOUSE Features Striking Trapezoidal Picture Windows
Framing the view of the park.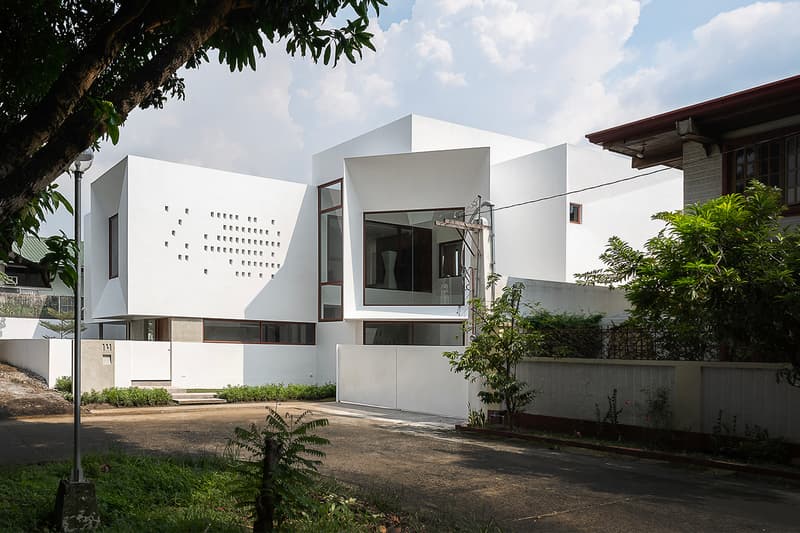 1 of 28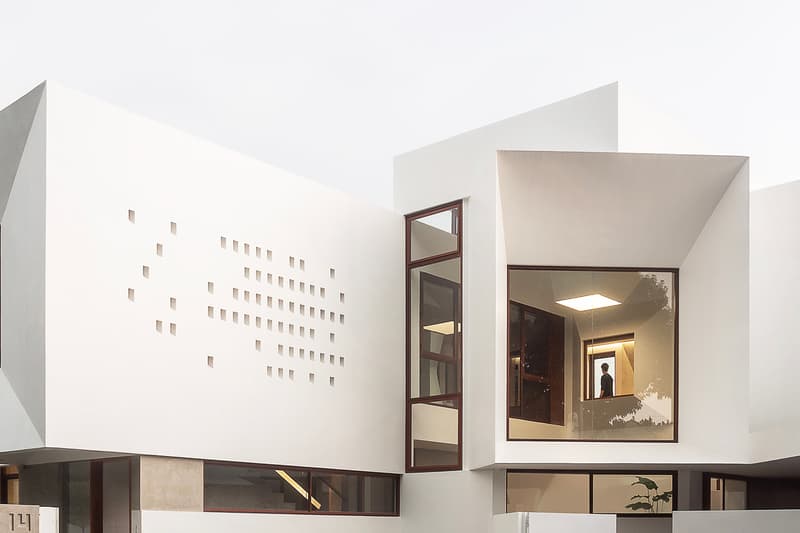 2 of 28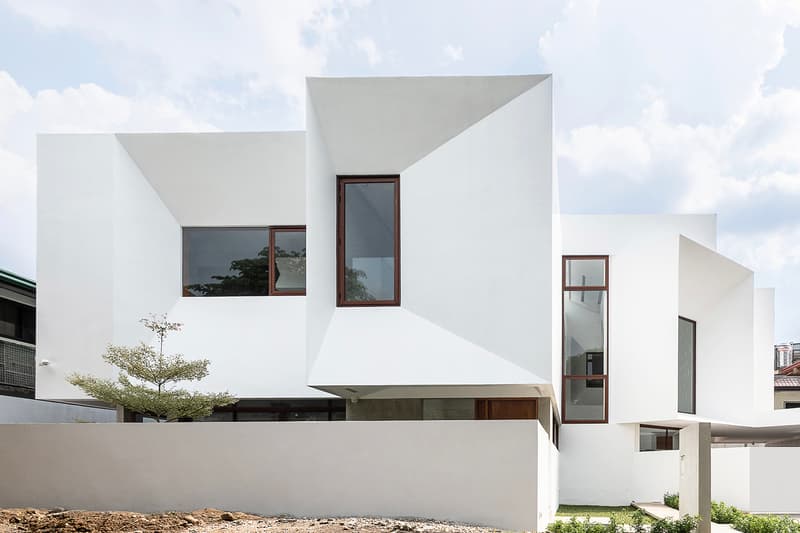 3 of 28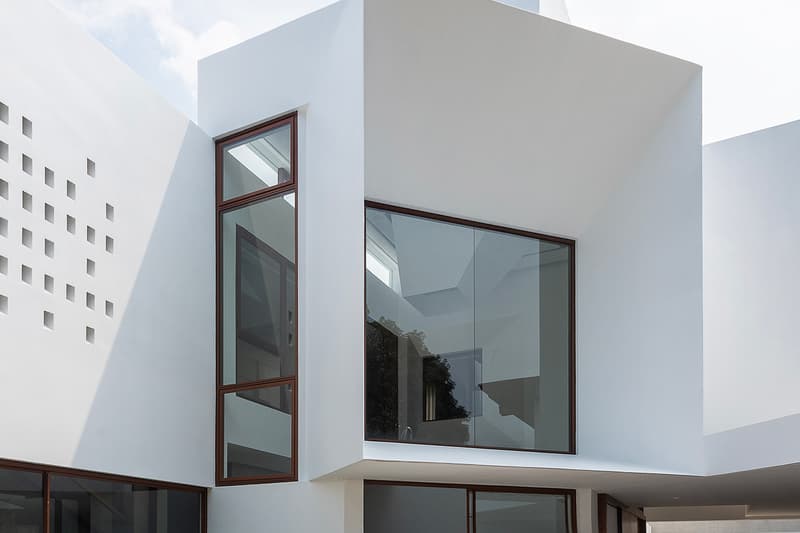 4 of 28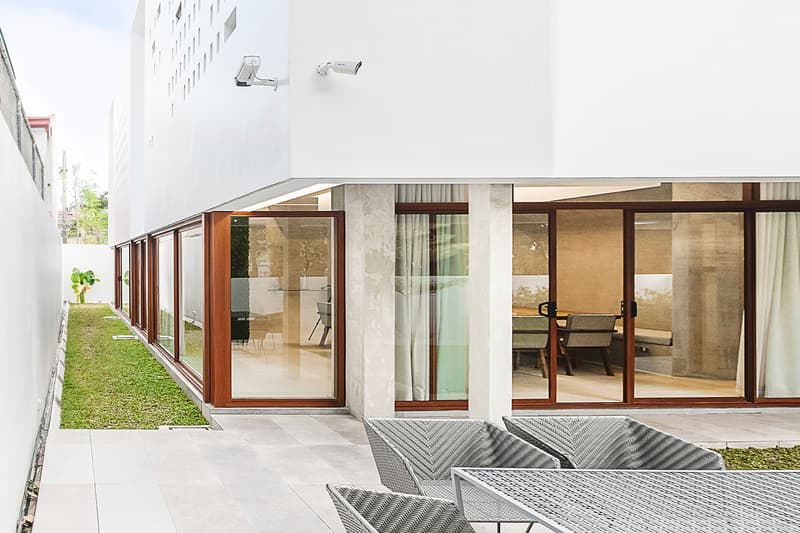 5 of 28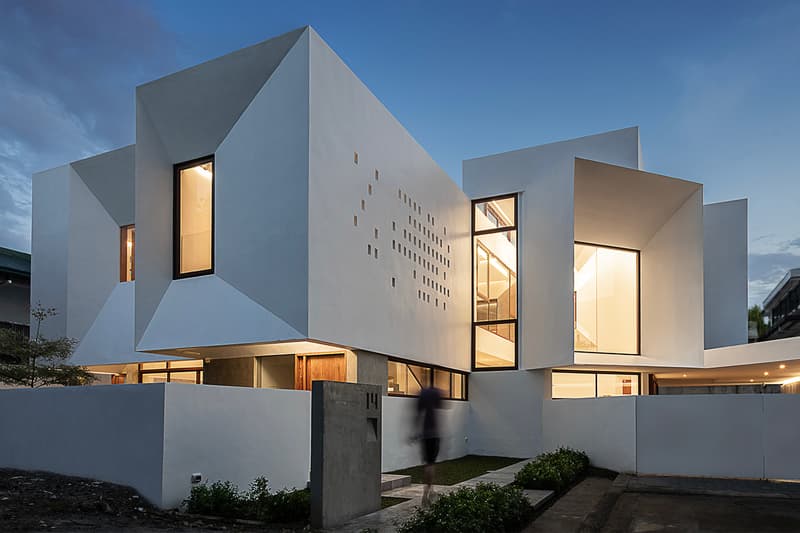 6 of 28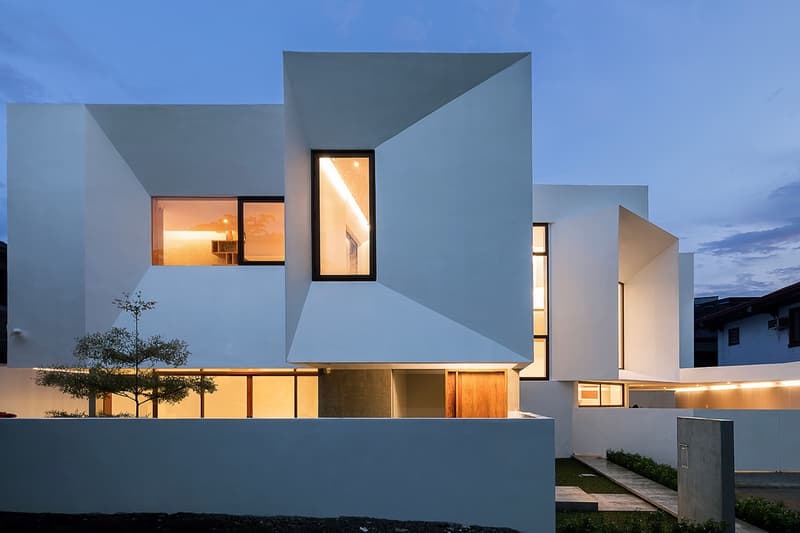 7 of 28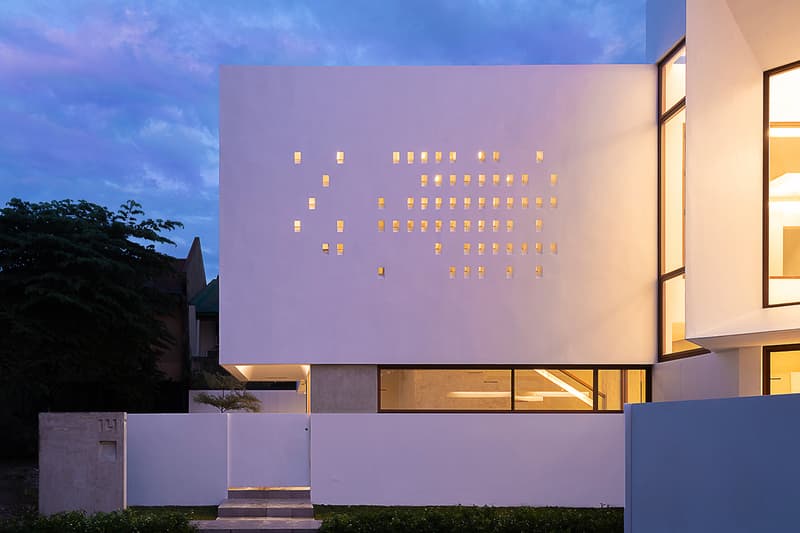 8 of 28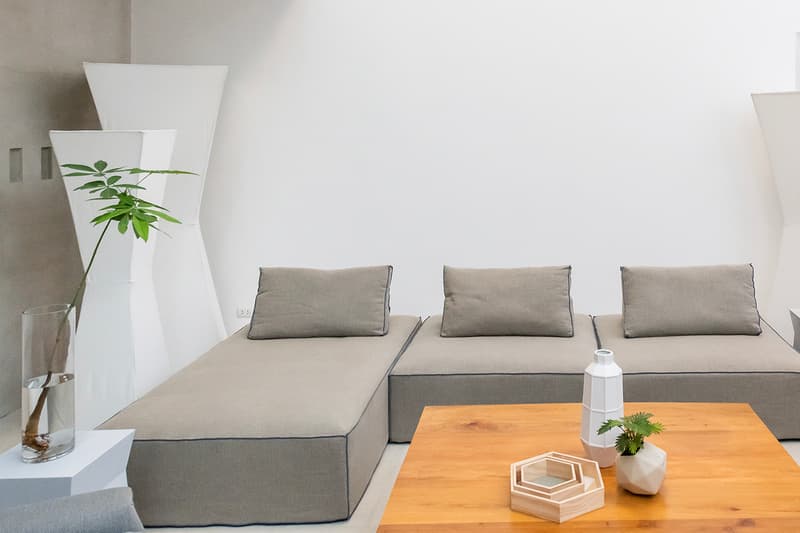 9 of 28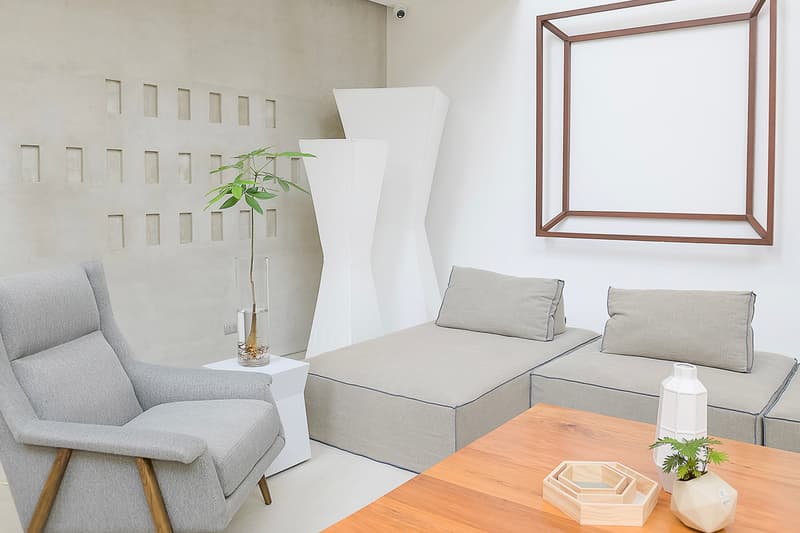 10 of 28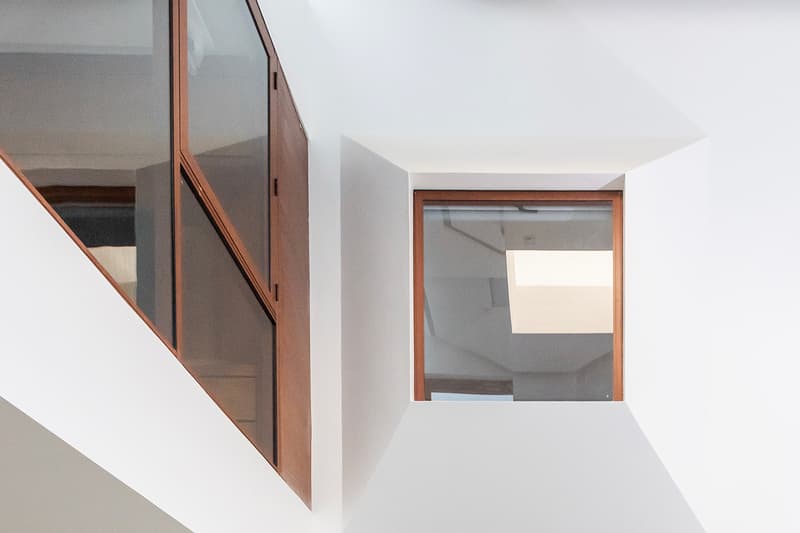 11 of 28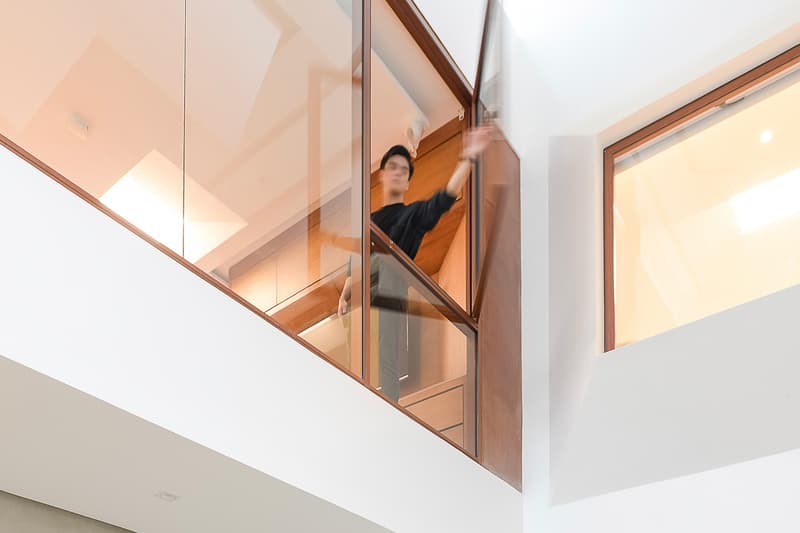 12 of 28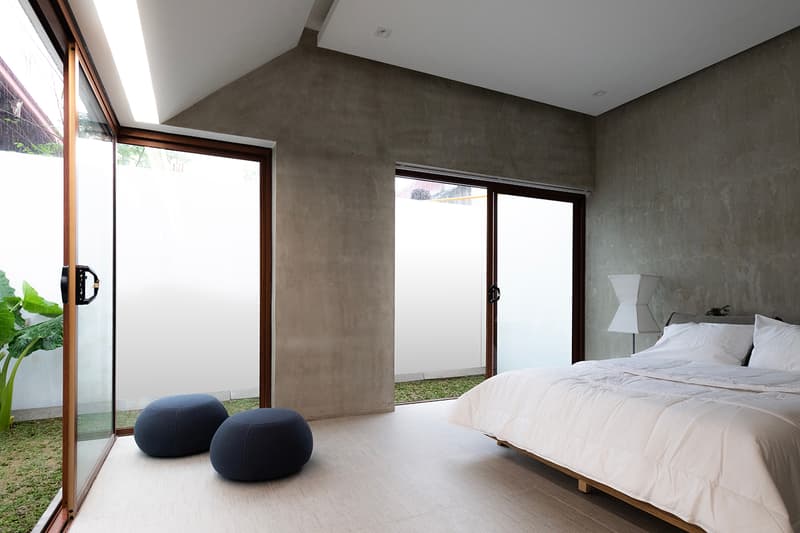 13 of 28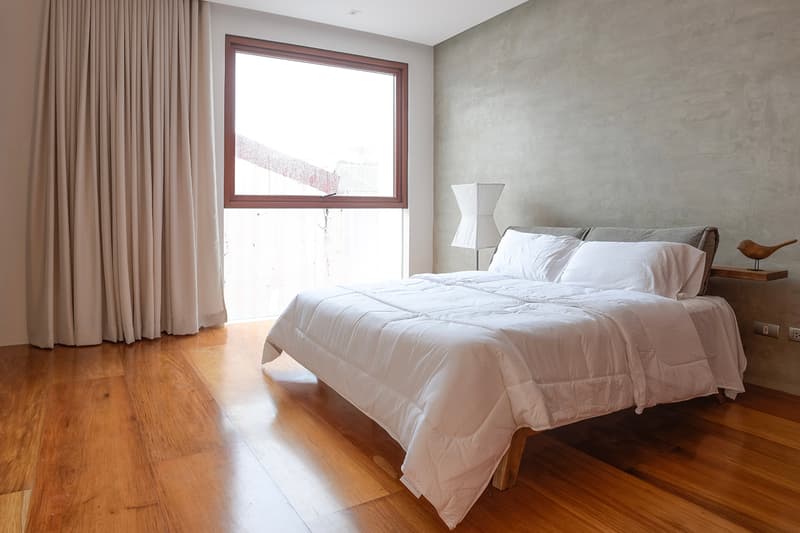 14 of 28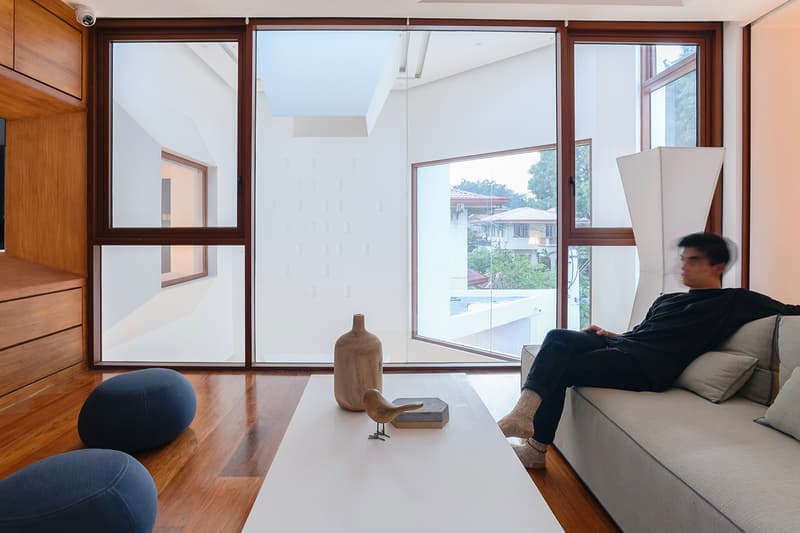 15 of 28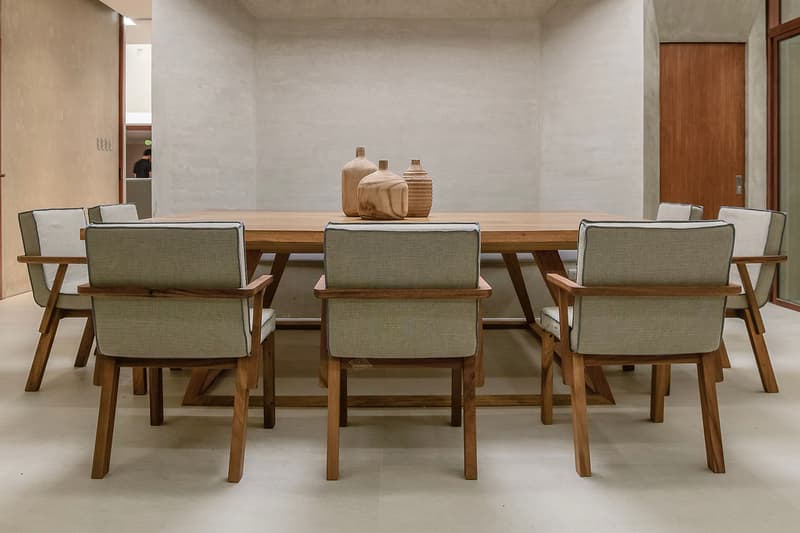 16 of 28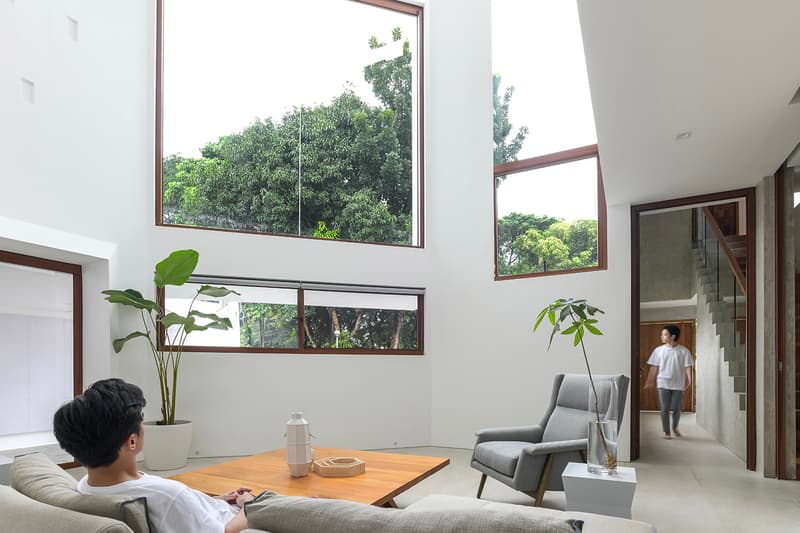 17 of 28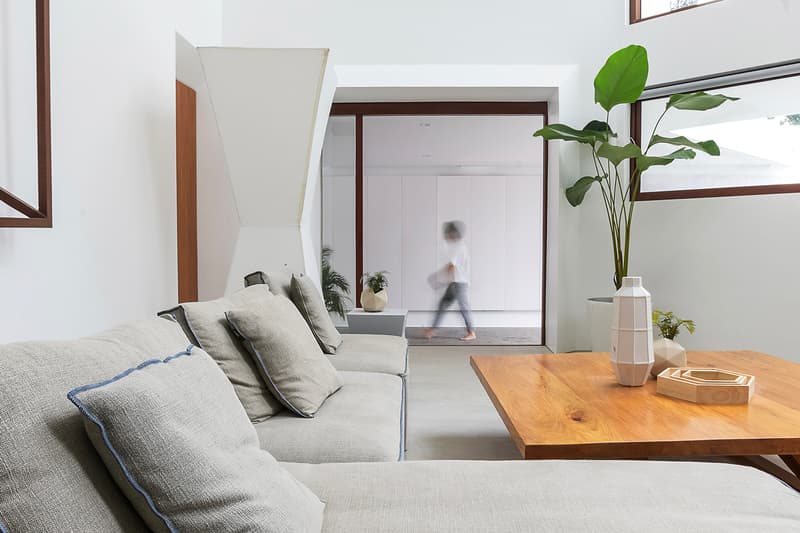 18 of 28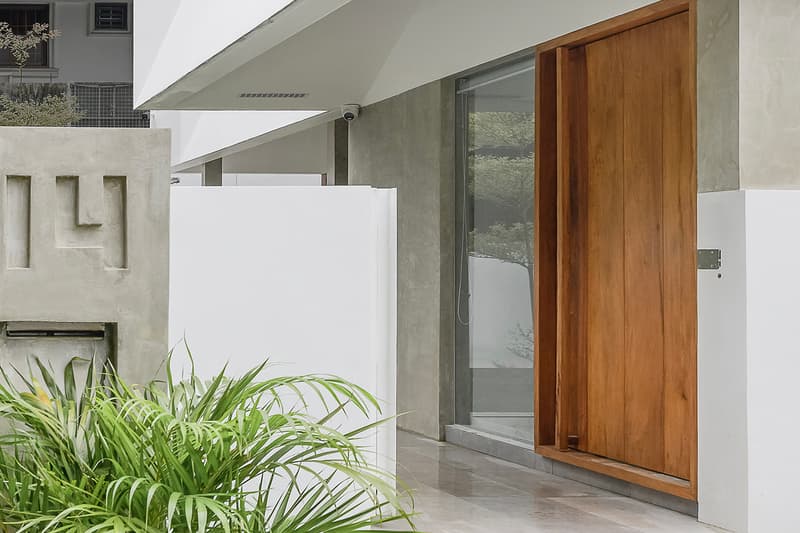 19 of 28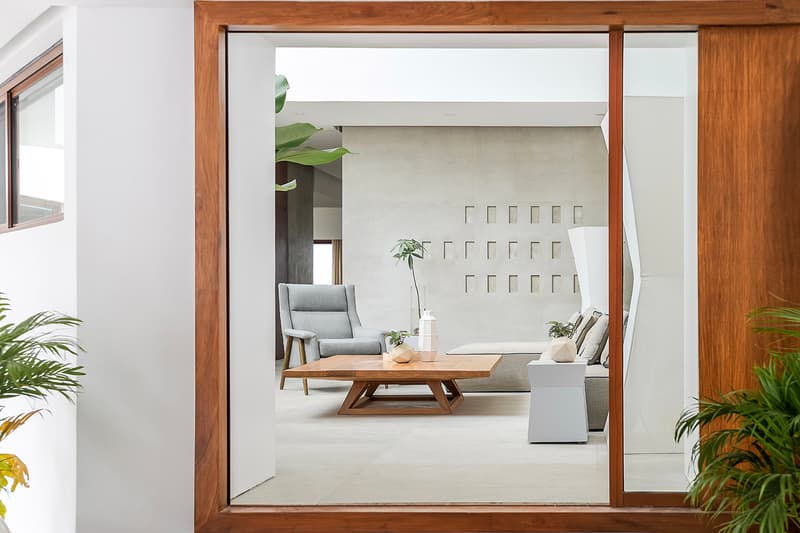 20 of 28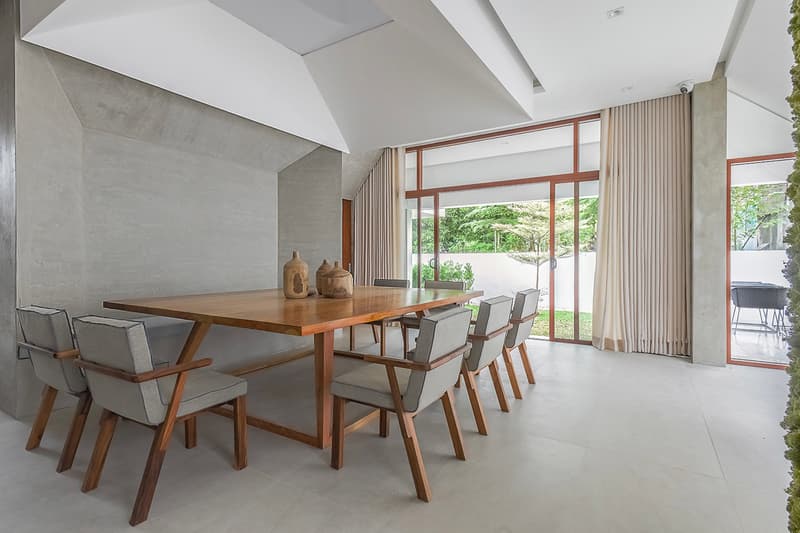 21 of 28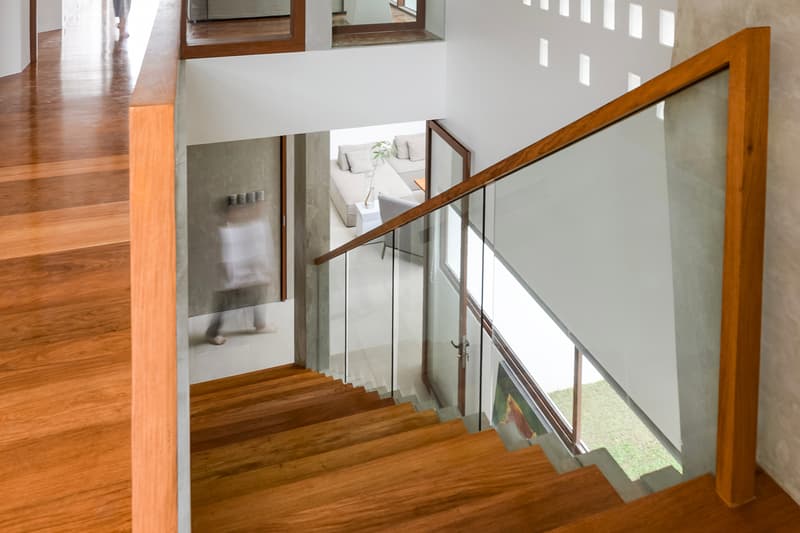 22 of 28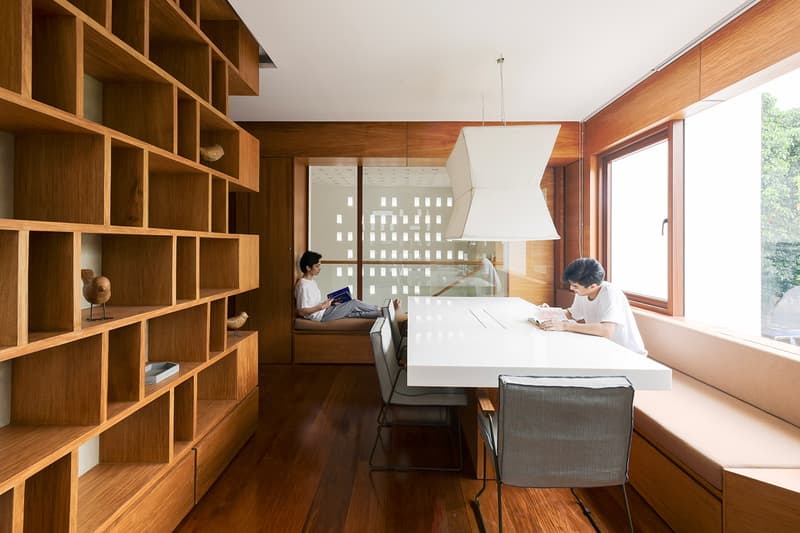 23 of 28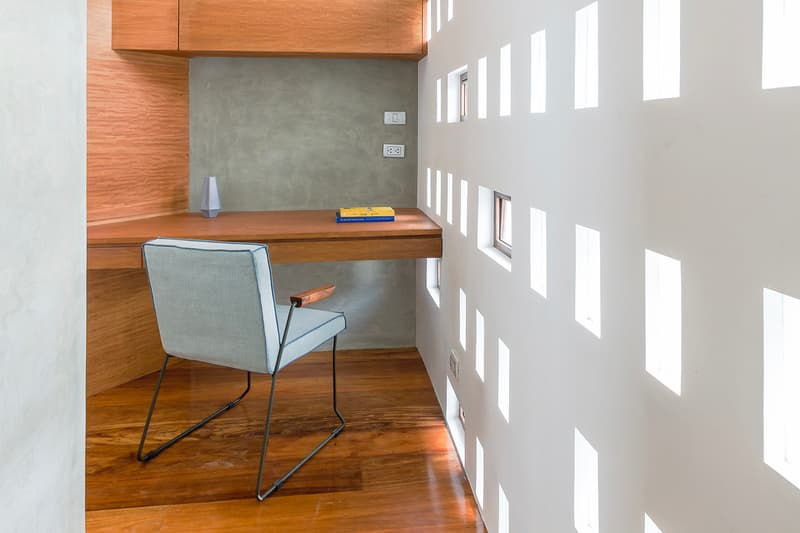 24 of 28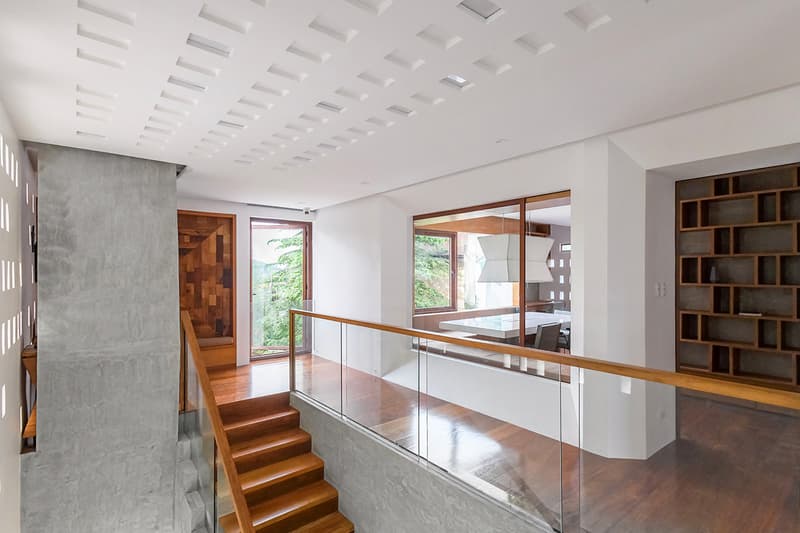 25 of 28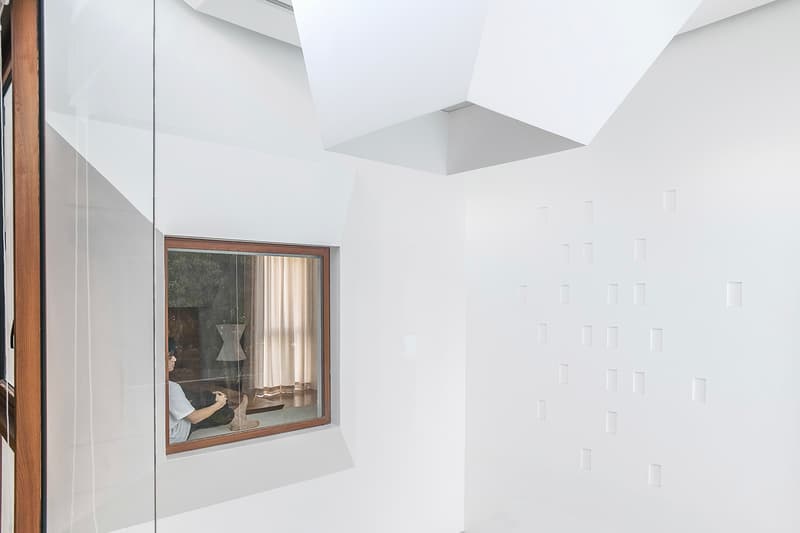 26 of 28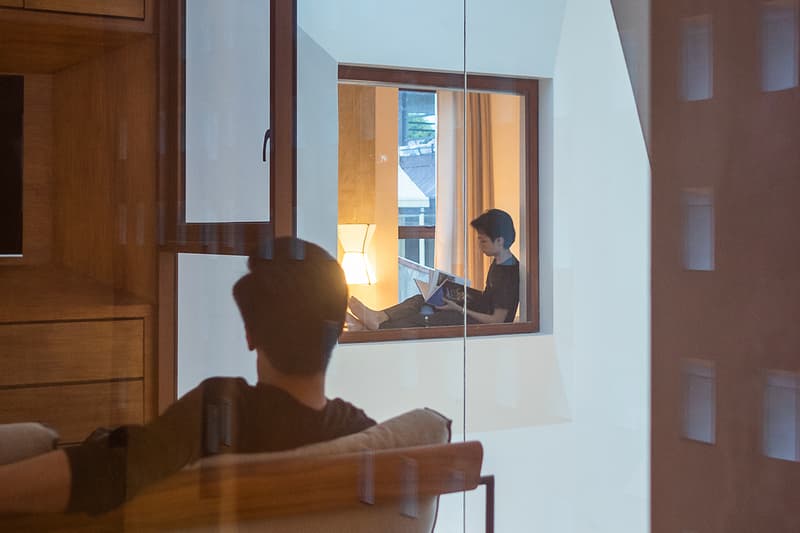 27 of 28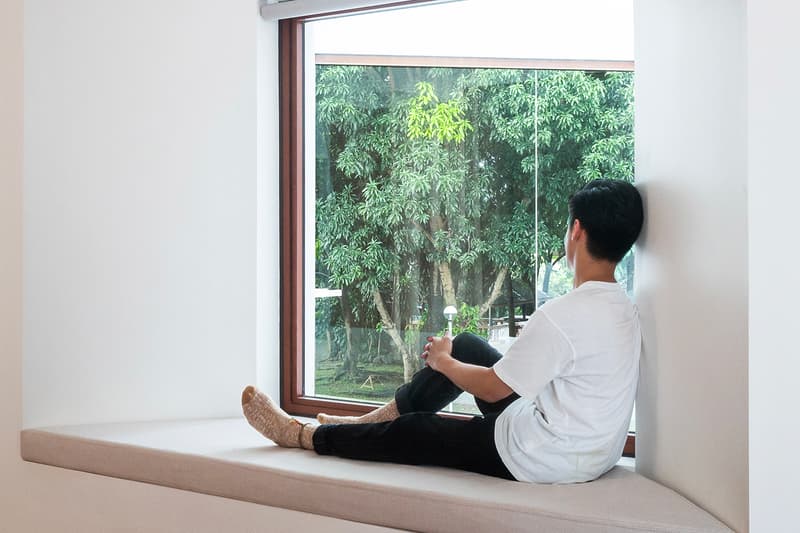 28 of 28
Back after his minimal "Panorama House," which featured two large horizontal cuts, Jim Caumeron Design is back with a new geometric architectural project. Dubbed the "VIEWPOINT HOUSE," this new home features larger striking trapezoidal shapes that frame certain viewpoints (hence the name) while the interior core is protected by a white concrete "hood."
Located in a dense subdivision in Quezon City, Philippines, the home was built on a 400-square-meter L-shaped lot. As the rear land of the home contained no substantial views or importance, mostly being blocked by the neighboring house's large fence/wall, the team at Jim Caumeron Design set out to make the most out of the front facade — giving the inhabitants a glorious, unobstructed view of the trees and park just across the street. Of the several large picture windows, one "mother" window is raised high enough so that passersby can not view inside the home, but yet the inhabitants can layback and enjoy the view of the tops of the trees. Most of the home is bare and minimal with concrete and glass framed by natural wood. Overhangs and slants also serve a functional purpose when the airconditioning is off during a downpour, fresh air is let in while rainwater collects to the side.
On the opposite side of the library, a cluster of small port windows can be found. The array of holes allow for natural light to fill the room while reading, but the layout of the windows also serves a backdrop when viewed from the hallway; a few of the small windows can be opened via a magnetic locking mechanism. Watch the video below for a tour of the recently-completed project.
In other architectural news, MUJI opens its minimal prefab home in Yamaguchi.