Japan Develops Tomato Yogurt by Examining What People Hate About Tomatoes
An interesting treat for some and a nightmare for others.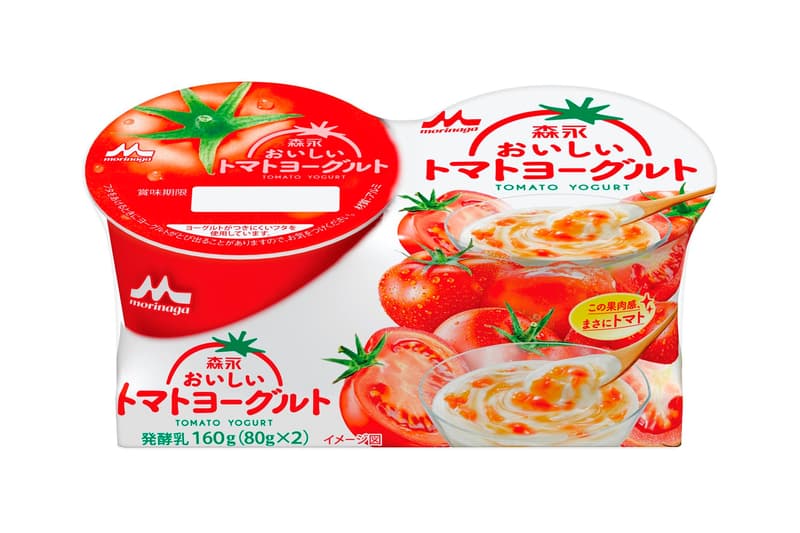 Adding to Japan's reputation for coming up with unique flavor creations, Morinaga Milk company has now developed a "tomato yogurt that makes tomato haters faint in agony."
Through extensive research, the flavor scientists at Morinaga created the "Morinaga Delicious Tomato Yogurt" essential based on information gathered from people who hate tomatoes. Morinaga notes that the new flavor has created to surpass the popularity of its beloved Aloe Yogurt on the market now. During development, the scientists noticed that people who dislike tomatoes provided a greater understanding of the flavor, texture and aroma.
The yogurt sold in packs of four captures the essence of the umami-rich fruit commonly referred to as a vegetable through incorporation in the yogurt mixture and chunks of real tomato. Undoubtedly, the taste is an interesting treat for some and a nightmare for others.
Check out the commercial for the Morinaga Delicious Tomato Yogurt which captures the divisive nature of the product below.
For more food and beverage news, Top Ramen is now hiring its first-ever "Chief Noodle Officer" with a 50-year noodle supply salary.