Jackson Pollock Makes a Splash With Latest BE@RBRICK Collaboration
100%, 400% and 1000% iterations of the famed toy are covered in Pollock's signature drips and splashes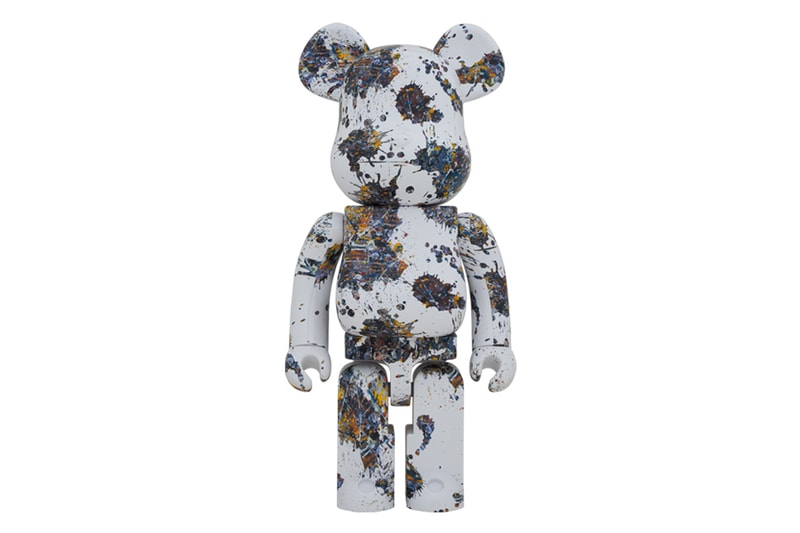 1 of 2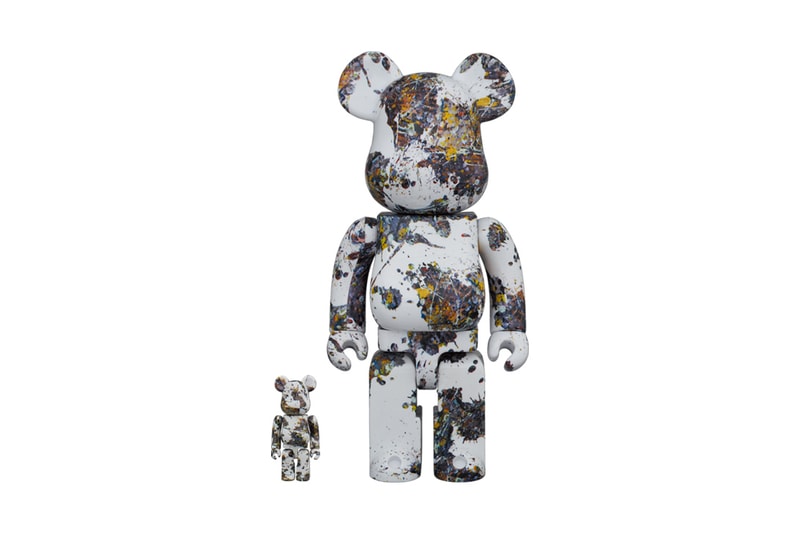 2 of 2
American artist Jackson Pollock was known for his drip-and-splash painting techniques, a barely-controlled artistic fury that lead to visceral, emotional paintings awash in color, rich in detail and abstract in style. Now, Pollock's unique style has returned to embellish 100%, 400% and 1000% versions of Medicom Toy's famous BE@RBRICK.
Pollock and Medicom last collaborated on a BE@RBRICK in 2018, but where every inch of the two's first project was covered in colorful paint, this second go-around opts for an intentionally blotchy look. Its crisp white plastic base boasts multi-color paint splotches on ears, face, chest, arms and legs, making for a joyously uncontrolled build that's rich with detail. Though there are multiple colors in these potent paint splotches yellows and blues stand out as the most notable across its assemblage.
100% and 400% iterations are packaged as a set, while the 1000% is sold as a standalone item. The 100% stands at 70mm, the 400% at 280mm and the 1000% at 700mm. The 100% and 400% set retails at ¥13,000 JPY (approximately $123 USD) and the 1000% arrives at ¥58,000 JPY (approximately $549 USD). Both set and standalone are available now via CJMart.
For more collectable news, check out AnOutkast's hand-painted skate decks and the Our Legacy WORK SHOP x Artek's "The Artist's Stool."