Sole Mates: Federico Maccapani and the adidas Futurecraft 3D OG
adidas' senior designer discusses growing up in Italy and how archives inspire the future.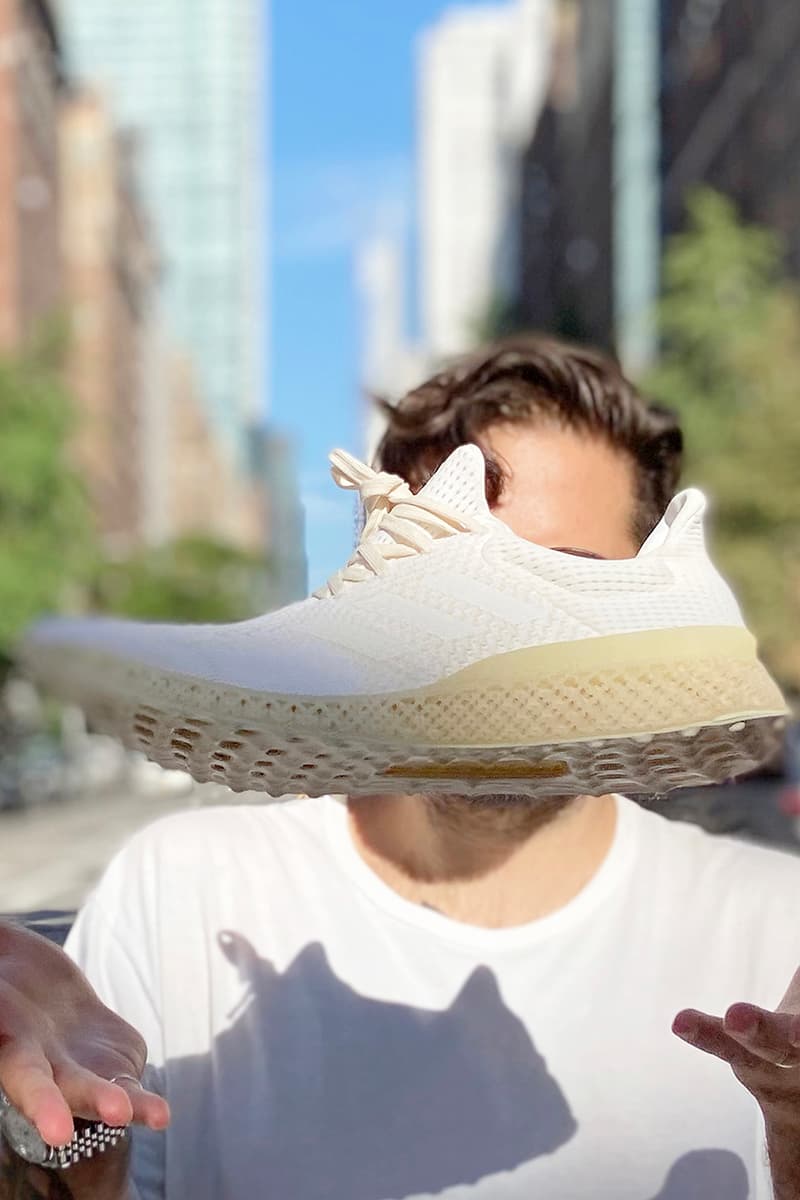 Sole Mates: Federico Maccapani and the adidas Futurecraft 3D OG
adidas' senior designer discusses growing up in Italy and how archives inspire the future.
Sole Mates is a new HYPEBEAST series that asks, simply, "why do you love shoes?" Searching for a deeper meaning beyond hype, Sole Mates uncovers each subject's sneaker origin story, letting them wax poetic on why a particular shoe means so much to them.
---
While it's synonymous with luxury fashion, Italy is seldom recognized for its sneaker culture. As such, hyped shoes — especially ones we sneaker fanatics revere today — were hard to come for Federico Maccapani growing up in Italy in the '90s and 2000s. However, imagination and an idolization of sports and music personalities inspired Maccapani's love for sneaker design, which is where we find him today.
He now works for adidas as its senior designer within the advanced concepts team. In normal circumstances, Maccapani would be found in adidas' New York-based MakerLab where he gets to create shoes using the technologies harvested by adidas' future team. Right now the designer is stuck at home in New York, but despite being housebound, his love for sneakers and creating has not diminished; Maccapani is using his hands a lot more and has even used Oculus' VR glasses to experiment with 3D design. 
For Maccapani, the adidas Futurecraft 3D OG is the shoe that changed his life. In this edition of Sole Mates, Federico Maccapani speaks with HYPEBEAST about growing up in Italy, thrashing his sneakers and why sneakers — especially the Futurecraft 3D OG — are so special to him. Read on to find out more.
HYPEBEAST: What got you into sneakers?
Federico Maccapani: Growing up in Italy I was surrounded by sports. Even if you're not the best, everybody played soccer and I was also playing basketball. It's a long process of little moments; I've always loved and bought shoes, but I always bought and destroyed them. You go to school and play soccer after, and they're fresh for about a week.
In Italy getting Jordans wasn't easy, we didn't have a House of Hoops so a lot of shoes never came there. Later they did start to become more available, but I looked at them like a piece of design, not just footwear that you use to go from A to B.
So when did you realize there was more to shoes?
During the 2010s — a time where there were Tumblr accounts and blogs — I'd look up to people like Kanye and what he was wearing. I would think it's cool stuff and maybe I could wear it too without having to destroy it. Shoes became more available, and I could get more so I had a bigger rotation and I wouldn't be able to destroy all of them.
Did Jordan Brand kickstart that for you?
Well, when I was growing up in Italy, adidas was massive, then sometimes PUMA was big, and Nike has always been big especially as the team I played for was sponsored by it. It was a great time and there was such an obsession. I remember being obsessed with adidas Feet You Wear, they were crazy at the time, and being obsessed with the FYW "Freddy" logo — there were so many details in the FYW shoes that I loved. [In the 2010s] things shifted very quickly from Nike to adidas… It wasn't really until the UltraBOOST that people looked at adidas the way we look at it now. 
You mentioned that the adidas Futurecraft 3D OG is an important shoe for you. Why?
When the Futurecraft came out, I was blown away that they could make anything like that. At that time I wasn't working for adidas, I was just a freelance designer, but I was really lucky because I was sent a pair. I couldn't actually believe that I had got them because they're so rare, they were a lab prototype. I never thought that I would one day own it. Having it in your hands and getting really into it, it made me think, "adidas is not playing anymore."
For me, that is the shoe that changed my life because today I work in New York for adidas. I truly feel that moment sparked something in my head, I started to think about what can I do with adidas. So, I started to pass them my ideas on Instagram and I focused my attention on its extensive archive.
Did the shoe change how you work?
Usually, to make shoes you go to factories and try different molds before you get to the right one. This completely eliminated that process, each athlete can have their own custom-made sole for their feet. You can get around the limitations of a normal midsole, now you have one material that can give different feelings under the foot. That was impossible with EVA, so it definitely sparked ideas of what was possible. Not just in terms of midsoles, but for the uppers, too. 
How else are the stories of sneakers significant to your work?
For me it's really important to look at what's been done in the past, to know what to do in the future. Especially with a brand like adidas with its immense archive, you can look at just one detail for the vamp and you can completely change the context of the shoe from the '70s and make a shoe for 2020. I also like to design just thinking about the future. Pushing in terms of what can we do for the athletes, to make them perform at their highest level, but also how can we make the shoe look iconic and last forever. 
Are you trying to design shoes for the future in order to reset the culture of footwear?
The way we work is that everything is based on making athletes perform at their best. We work with solutions. The solution is not making the shoe look good, the solution is making the athlete perform better. Then, if it looks good, that's a plus. At adidas, I work with function before form.
If you think about it, a lot of performance shoes are now icons. People wanted to be just like their idols. In the past, and still today, athletes make shoes iconic, but now we see how artists and people from other worlds can make things influential and iconic. A lot has changed in the last 10 years, especially with who gets signature shoes. It used to be exclusive to athletes, but now we look at people outside of the court.