"World's Best Restaurant" to Descend on New York City During Fashion Week
Mirazur will bring its Mediterranean dishes for a limited time.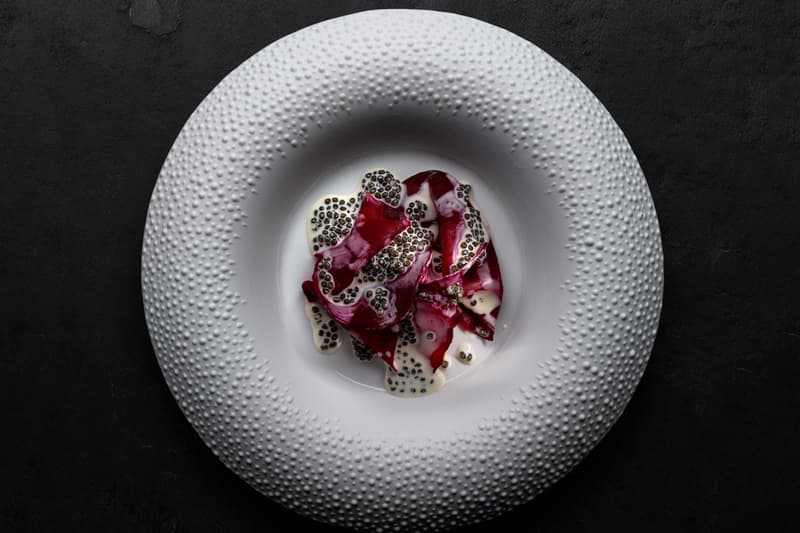 Style isn't the only thing being served up at the upcoming New York Fashion Week as the "World's Best Restaurant" for 2019 will also make a grand entrance during the festivities. Menton, France-based restaurant Mirazur will land in NYC this February for a three-day residency at Spring Place, bringing head chef Mauro Colagreco's Mediterranean flavors through a special nine-course menu.
The residency will take place on the back end of NYFW from February 10 to 12, and will be open to the public for the first two days. Meals are expected to include fresh delicacies including several seafood options, such as salt-crusted beetroot topped with a caviar cream (pictured above). On the final day of the pop-up, Mirazur, which has three Michelin stars, will limit its doors to club members and VIP guests only, creating an even more exclusive dining experience.
Tickets for the residency are priced at $650 USD for nonmembers and $450 USD for members, while the option for a wine pairing comes in at $175 USD. Visit Spring Place's website to learn more or to request an RSVP.
Elsewhere in food news, Kei Kobayashi has become the first Japanese chef to receive a third Michelin star in France.