Yo Gotti Finally Releases New Album 'Untrapped'
Featuring Lil Uzi Vert, Rick Ross, Ty Dolla $ign and more.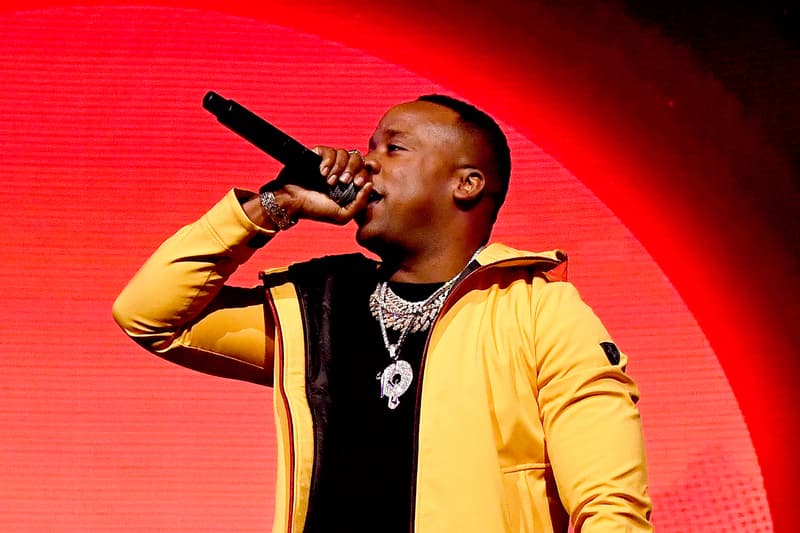 Yo Gotti has spent a quarter-century in the rap industry maneuvering through the ups and downs of the southern sphere of hip-hop within the major label system. After over a two year wait for the follow-up to 2017's I Still Am the Memphis mainstay has returned with the fully-visualized Untrapped, out via Inevitable II Records/Epic Records, and it was worth the wait.
Yo Gotti first ushered in the new project with the surprise release of "H.O.E. (Heaven On Earth)", a takedown of the controversial rap vernacular while answering questions from the presidential press pool wearing a MAGA-parodying hat. The rapper followed up that effort with the strong proclamation of "More Ready Than Ever", a track that perfectly melded 2000s era chipmunk soul sampling with trap-infused drums. Untrapped offers 15 total songs enlisting Lil Uzi Vert, Rick Ross, A Boogie Wit da Hoodie, Ty Dolla $ign, Lil Baby and more.
Gotti took to Instagram to talk about the themes of Untrapped, writing, "F*ck being politically correct! F*ck who gets offended! I've done sh*t that I ain't proud of that I can't take back. I fell out wit n*ggas I love but if I see them it's still up there. I lost n*ggas close to me, some to the Feds, some to the grave. I feel their families blame me. Sh*t, sometimes I even blame myself. I've had over 10,000 H.O.E.s in the bed but, but ain't had one good night of sleep. I lost the only one I loved in the process. Damn these streets had me Trapped! Let every line feed their mind. Let Untrapped be the beginning!"
Today also marks the release of his "Pose" music video featuring an additional verse by Megan Thee Stallion. Stream the Yo Gotti's latest studio album below and in more music news, listen to Freddie Gibbs and Madlib's new Bandana Beats instrumental album.