Freddie Gibbs & Madlib Share Instrumental 'Bandana Beats' Album
Take a better listen to Madlib's intricacy on their 2019 project, 'Bandana.'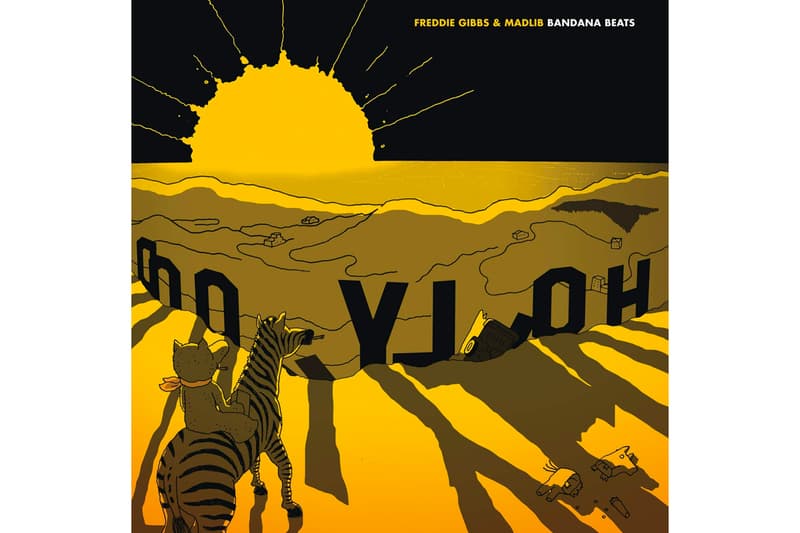 Freddie Gibbs and Madlib are revisiting their celebrated 2019 album Bandana with the accompanying project, Bandana Beats. The beat-tape features the instrumentals of all 15 tracks, highlighting the Beat Konducta's unparalleled ear for exceptional samples and his ability to craft melodic settings for Gibbs' detailed storytelling.
Ben "Lambo" Lambert, Gibbs's longtime manager, spoke to HYPEBEAST in 2019 and touched on the creation of Piñata, "Freddie had a Madlib beat [when he was at] Interscope. Deep off of Piñata was a beat that he had in '05 that I had gotten from [Madlib's manager] Egon, and he never used it." He added, "We'd drive around and bump it and be like, 'oh this would be dope, but how are we gonna work with Madlib?' But then they met and we just started working. We had like 15 beat CDs."
"It was a friendship at that point. It was easy. It was organic and things usually come out better when it's that way." Gibbs revealed. "The first one [Piñata] I was just shooting in the dark. I didn't really understand what [that album] was yet, but I knew that those songs were powerful, though. What I was doing with those songs – there wasn't nobody rapping like that at the time. Not like that over that sh*t… When we saw the reaction to the "Thuggin'" video, that's when I knew we should do a whole album with this sh*t because people were really f*cking with this."
Stream Freddie Gibbs and Madlib's Bandana Beats on Spotify below.
In other new music releases, Gorillaz has dropped "Momentary Bliss" with slowthai and Slaves.