Kei Kobayashi Becomes First Japanese Chef to Receive Third Michelin Star in France
Nine years after opening his Paris restaurant.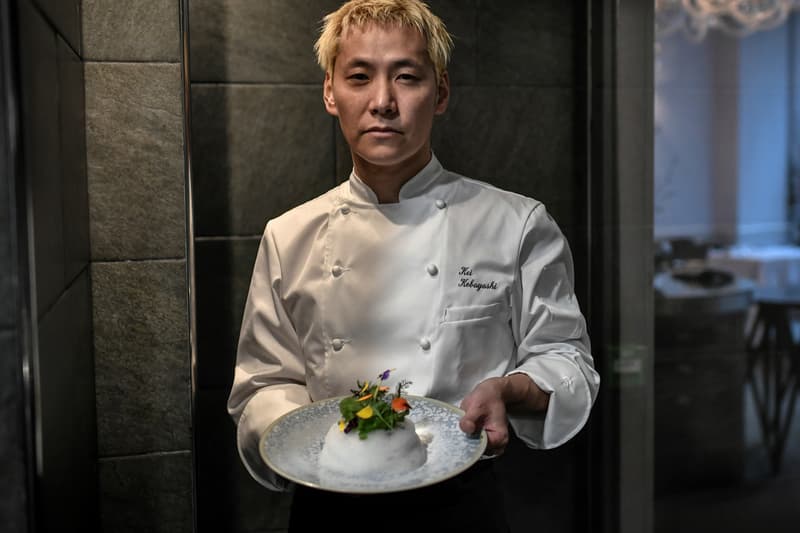 Kei Kobayashi has just received his third Michelin star, making him the first Japanese chef in France to ever receive the honor. The 42-year-old chef is originally from the Japanese prefecture of Nagano and decided to make his move to France at a young age after having a taste of French cuisine in his home country. The chef spent a significant amount of time traveling through a series of French provinces to deepen his wealth of knowledge in French gastronomy. He later worked under the famous French chef Alain Ducasse, which greatly influenced his culinary prowess.
Opened nine years ago, Kobayashi's eponymous restaurant Kei is located in the heart of Paris with a space that seats approximately 30 guests — which he runs with his wife Chikako. According to critics, the chef has seen much praise for his precise cooking and the "extraordinary" way he elevates relatively simple things like truffle, gnocchi, bellota ham and Parmesan cheese. He's been known to impress diners with such dishes as smoked salmon with roquette mousse or tomato vinaigrette with lemon emulsion.
"There are lots of Japanese chefs now in France and you have accepted us and given us a place," mentioned Kobayashi on the night he received the award. "Thank you, France." Despite his win, the chef also mentioned that his level of perfectionism can often make him a "difficult person" in the kitchen: "I am quite hard. I ask a lot of my team," jokingly adding, "and then I ask a lot more." Kei Kobayashi's win makes his establishment a part of the list of the only 130 restaurants in the world to hold three Michelin stars.
In case you missed it, check out an exclusive interview with Ghetto Gastro.