Amazon's Upcoming Animated Series Explores LA Hypebeast Culture
Exploring the strange phenomenon.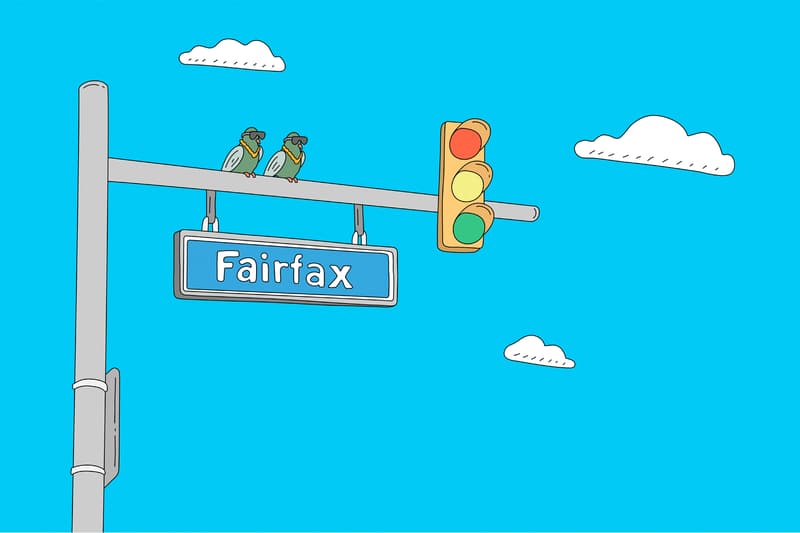 Continuing to add to its original content lineup, Amazon has now ordered two-seasons of Fairfax, an animated series that explores the strange phenomenon of Los Angeles Hypebeast culture.
Created by Matt Hausfater, Aaron Buchsbaum, and Teddy Riley, animation work on the show will be handled by Serious Business and Big Mouth animation studio Titmouse in partnership with Amazon Studios. Fairfax will follow "four middle school best friends on a never-ending quest for clout on LA's titular Fairfax Avenue: the "pulsing heart of hypebeast culture." Each season will feature eight half-hour episodes.
Character designs were handled by artist Somehoodlum, who also serves as a Consulting Producer alongside streetwear figure PizzaSlime. Catch a statement about the series from the creator's below and look for Fairfax to premiere in 2021.
"This show is a love letter to kids today – the generation that will most definitely save the world from global warming, if they don't die from eating Tide Pods first. It's a modern look at the timeless struggle to be cooler than you are, to fit in while standing out, and what it feels like to wait in line for a pair of sneakers you're never going to cop. We're incredibly excited to be working with Serious Business, Somehoodlum, PizzaSlime, Titmouse, and Amazon Studios. We couldn't have asked for a better team."
In case you missed it, a script for Capcom's Mega Man film is currently in the works.