Medicom Toy's Latest BE@RBRICK Features Andy Warhol's Marilyn Monroe Pop Art
Mirroring 'Twenty-Five Colored Marilyns' from 1962.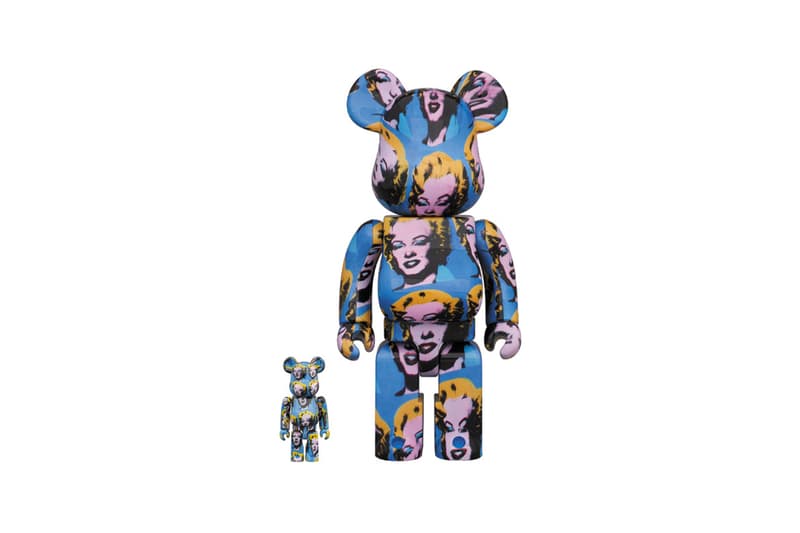 After teaming up with THE CONVENI and Fujiya Co. on some sweet-toothed collectibles, Medicom Toy has returned with its latest BE@RBRICK iteration, this time honoring Andy Warhol with one of his most iconic works — Twenty-Five Colored Marilyns from 1962, a depiction of Marilyn Monroe.
From the tip of its ear to its toes, the figure is glossed with a pattern that mirrors the large 25-image print of Warhol's iconic piece. The late pop artist used a unique silk-screening method to create the original painting, where each image was painted with subtle differences. This particular BE@RBRICK embodies various sections of the work, rendered in a rich sky-blue palette. In contrast to the original painting, this pattern is placed over a sculptural toy, offering an interesting dimension and perspective on the famed motif. Warhol created the piece in the month of August in '62, just a few weeks after Monroe's passing; the portrait is based on a single photograph from the 1953 film Niagara.
The Medicom Toy Andy Warhol Marilyn Monroe BE@RBRICK 400% & 100% is currently available at CJ MART's website for $150 USD.
Elsewhere, Modernica's upcoming exhibition will showcase works by Takashi Murakami, BAPE and more.
Medicom Toy BE@RBRICK Andy Warhol Marilyn Monroe 400% & 100%