Stream M Huncho's 'Huncholini The 1st' Mixtape
Featuring Headie One, Nafe Smallz, and D-Block Europe.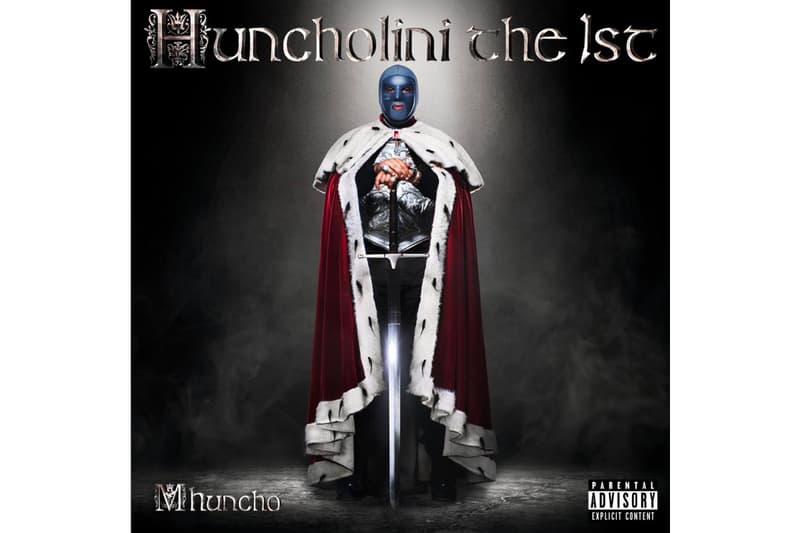 Enigmatic masked rapper M Huncho is bringing auto-tuned, Robitussin-soaked trap hooks to the forefront of UK's emerging hip-hop scene. The fast-rising Londoner, who's a self-described trapper, retains a unique mixture of UK drill and American trap, pairing melodic vocals and adlibs with outlandish one-liners. Why else would he title a track "Pee Pee" and "Thumb," the latter of which he literally talks about putting a thumb in a female's rear end. Regardless of the case, the masked rapper has now released his latest mixtape, Huncholini The 1st, in its entirety.
Clocking in at 13 tracks that run 42 minutes, Huncholini the 1st taps a variety of UK's fast-rising talents. Headie One, who recently participated on Stormzy's Heavy Is The Head, is featured on the aptly titled track "Head Huncho." Nafe Smallz also appears on "Thumb," with rap duo D-Block Europe offering up a cameo on "Indulge." Throughout the project, Huncho showcases his silvery style, opting for a higher-pitched delivery than his grime counterparts as he drops lyrics surrounding women, drugs, money, and more.
You can stream Huncholini The 1st and watch the recently released visual for "Pee Pee" below.
For more music news, stream J Hus' long-awaited sophomore album, Big Conspiracy, now.