J Hus Solidifies His Artistic Lane on Sophomore Album 'Big Conspiracy'
The East London rapper's refined sound can't be characterized.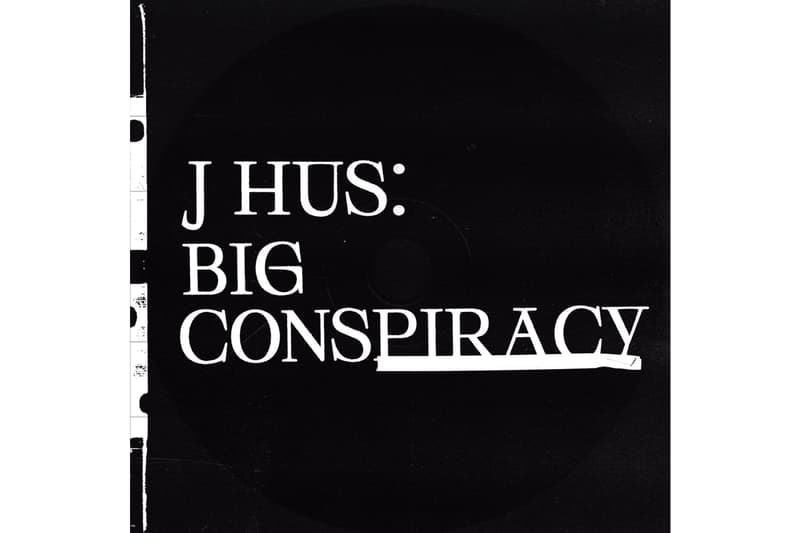 Last year was nothing short of dreary for J Hus, the East London rapper who's slowly becoming the face of the UK's afroswing movement. Atop of being sentenced to and later released from jail for possessing a knife, the artist also lost his father, taking a toll on the 23-year-old. Though eerie for the artist, it seems Hus is swinging into the new year (and the decade) with an ultra-refined sonic vision.
The follow-up to 2017's BRIT and Mercury-nominated Common Sense, J Hus' latest musical entrée, Big Conspiracy, is far from banal, a project so unique its burdensome to even attempt to define it. Unlike much of the current grime landscape and completely disparate from any present-day hip-hop, J Hus has sculpted an artistic style that stands alone from the rest. Throughout the album he's more introspective than on its predecessor — he's equal parts melodic and fragile, retaining a newfound subduedness whereby he expels about everything from street warfare to Rastafarian spirituality. He ebbs and flows between arrogant boasting of his talents to having serious self-doubt, an obvious reflection of his recent past.
Tapping longtime collaborator Jae5 for production, the album's tracks slyly transition between a diverse armament of styles and motifs. Punchy percussion and melancholic piano chords take hold through and through, meshed alongside mid-tempo guitar stabs on tracks like "Helicopter" to drill-heavy basslines on cuts like "No Denying." Here he's tapped an array of unique collaborations from present-day dancehall queen Koffee to afrobeat extraordinaire Burna Boy, both of whom pleasantly contrast J's bold style. Though Big Conspiracy is far more diverse and further subdued than 2017's Common Sense, the young upstart doesn't shy away from offloading his talent for hard-nosed bars: a deluge of double (and even triple) entendres and a capitalization on UK's normative filth-filled rap lanes still remain intact.
You can stream J Hus' Big Conspiracy below.
For more music news, JME is bringing his GRIME MC FM project to Lovebox and Parklife festivals.