Here's Everything Coming to Disney+ in February 2020
Catch 'Toy Story 4,' the final season of 'Star Wars: The Clone Wars' and more.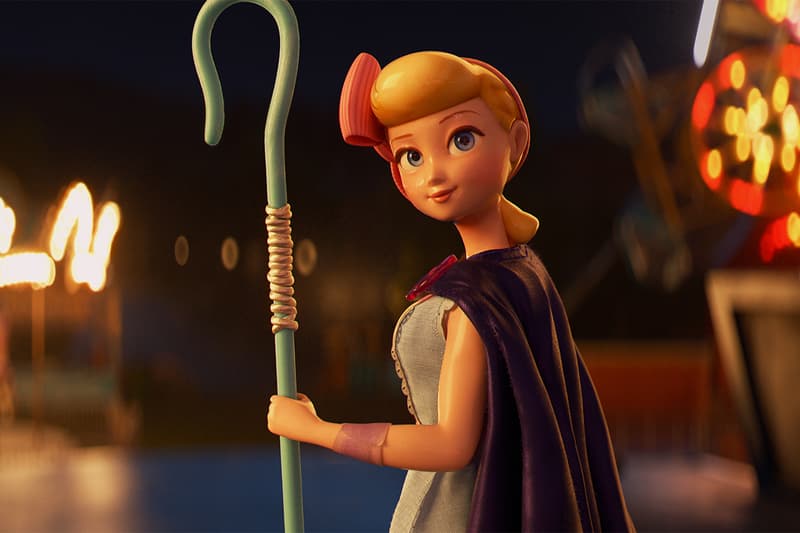 With the first month of the new year coming to an end, Disney+ has revealed the lineup of new films and TV shows landing on the platform this February.
Leading the roster is the seventh and final season of Star Wars: The Clone Wars, finally returning after a long six-year hiatus. Two Pixar titles will be joining the streaming service, namely the billion dollar-crossing movie Toy Story 4 and Lamp Life, a new short focusing on Bo Peep prior to what goes down in Toy Story 4. Jackie Chan and Steve Coogan's 2004 comedy Around the World in 80 Days will also be made available to stream.
Take a look at the full list of new TV shows and movies arriving on Disney+ below.
Elsewhere in entertainment, Bong Joon-ho's Parasite is hitting theaters in black and white.
February 1
Around The World In 80 Days
Big Business
The Sandlot (Returning Title)
Wicked Tuna (Season 1-2)

February 2
Descendants 3

February 5
Toy Story 4

February 7
Diary of a Future President: Episode 104 – "The National Mall"
Disney Family Sundays: Episode 114 – "Toy Story: Toy Bins"
Marvel's Hero Project: Episode 114 – "Dynamic Danielle"
One Day At Disney: Episode 110 – "Grace Lee: Storybook Artist"
Timmy Failure: Mistakes Were Made

February 9
Old Dogs

February 14
My Dog, The Thief
Splash
Because of Winn-Dixie
Diary of a Future President: Episode 105 – "Whistleblower"
Disney's Fairy Tale Weddings: Episode 201 – "Marching Down the Aisle"
Disney Family Sundays: Episode 115 – "Princess and the Frog: Lily Pads"
Marvel's Hero Project: Episode 115 – "Roving Robbie"
One Day At Disney: Episode 111 – "Kristina Dewberry: Imagineering Construction Manager"

February 16
Marvel's Iron Man & Hulk: Heroes United

February 20
Marvel Rising: Operation Shuri
Marvel Rising: Playing with Fire

February 21
Diary of a Future President: Episode 106 – "Habeas Corpus"
Disney's Fairy Tale Weddings: Episode 202 – "Alaska to Marry Me"
Disney Family Sundays: Episode 116 – "Aristocats: Headbands"
Marvel's Hero Project: Episode 116 – "Genesis The Amazing Animal Ally"
One Day At Disney: Episode 112 – "Vince Caro: Pixar Recording Engineer"
Star Wars: The Clone Wars: Episode 701 – "The Bad Batch"

February 25
Star Wars Resistance (Season 2)

February 28
I Captured the King of Leprechauns
Imagination Moves (Season 1-3)
Marvel's Future Avengers (Season 1)
Phineas and Ferb: Star Wars
Diary of a Future President: Episode 107 – "Foreign Relations"
Disney's Fairy Tale Weddings: Episode 203 – "A Flashy Proposal"
Disney Family Sundays: Episode 117 – "Lion King: Paint Pour Artwork"
Marvel's Hero Project: Episode 117 – "Superior Salvador"
One Day At Disney: Episode 113- "Lupe de Santiago: Seamstress"
Shop Class: Episode 101 – "Hole-In-Won"
Star Wars: The Clone Wars: Episode 702 – "A Distant Echo"