Stormzy Invigorates His Grime Kingdom With 'Heavy Is The Head'
Listen to the artist's highly-anticipated sophomore album now.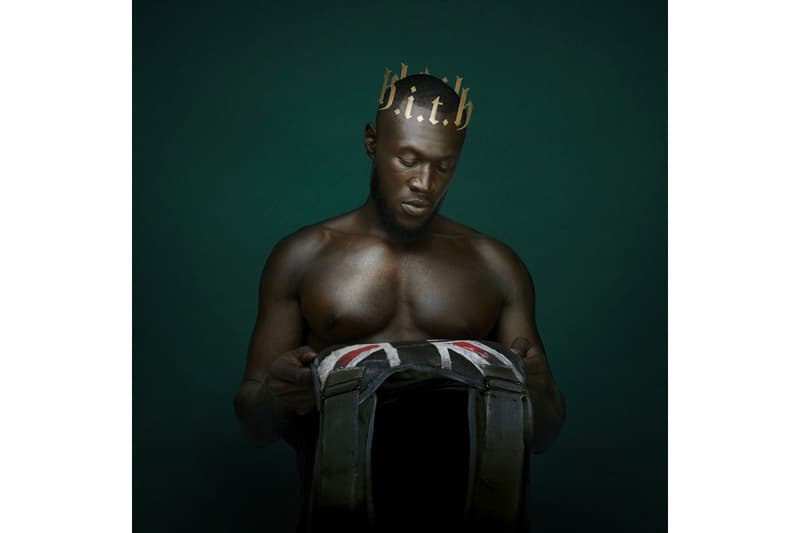 Towards the end of Stormzy's sophomore project Heavy Is The Head, he claims "I'm the king of grime by default." Not gloating nor underselling, what he declares is simply a fact. In 2017, the artist prompted his grime monarchy with the riotous debut project Gang Signs & Prayers, the first grime album to ever obtain number one on the UK Album Charts, subsequently winning 2018's British Album of the Year. Earlier this year, he continued his historic run with a headlining performing at Glastonbury, the first black artist to ever do so. He wore a Union Jack emblazoned, Banksy-designed stab-proof vest, highlighting London's rise in knife crime, something grime has been endlessly blamed for since its inception.
On his latest album, Stormzy remains king, bringing forth an array of well-catered sonics and lyrics that dive deep into his own being. While his first album might lean more towards traditional grime street energy, Heavy Is The Head coaxes himself (and in effect, grime as a whole) further into the mainstream limelight. Rather than highlighting the "yout" culture he channeled into 2017's project, Heavy Is The Head opens up about the trials and triumphs of his own success.
He boasts about his accolades on "Rainfall" and flaunts his Glastonbury headline on the Headie One-featuring "Audacity," only to get poignant with the introspective outro bar "when Banksy put the vest on me, felt like God was testing me." He even addresses his 2017 NME cover controversy on "One Second," downtrodden by the magazine positing him as "the poster boy for mental health."
But Stormzy doesn't fail to evoke the sound that made him famous. With the Aitch-assisted "Pop Boy" his street roots are riotously intact, with more nods placed in the project's lead single "Vossi Bop," an infectious collection of lyrical wordplay that relays jabs at Brexit-initiating Boris Johnson. He offers an homage to the godfather of grime Wiley on "Wiley Flow," which channels the pioneer's iconic flow from "Nightbus Dubplate" atop of using Tunnel Vision Vol. 1 as inspiration for the single's cover art. He brings all this back around with the heartfelt track "Superheroes" — a song aimed at bringing forth the next generation of UK's "young black kings" and "queens," a stark reminder as to how Stormzy created his grime kingdom — he gave these youth a hero.
You can stream Heavy Is The Head below.
For more related news, the UK artist recently announced the album's world tour.