LeBron James Passes Kobe Bryant on All-Time Scoring List
James now holds the number three spot.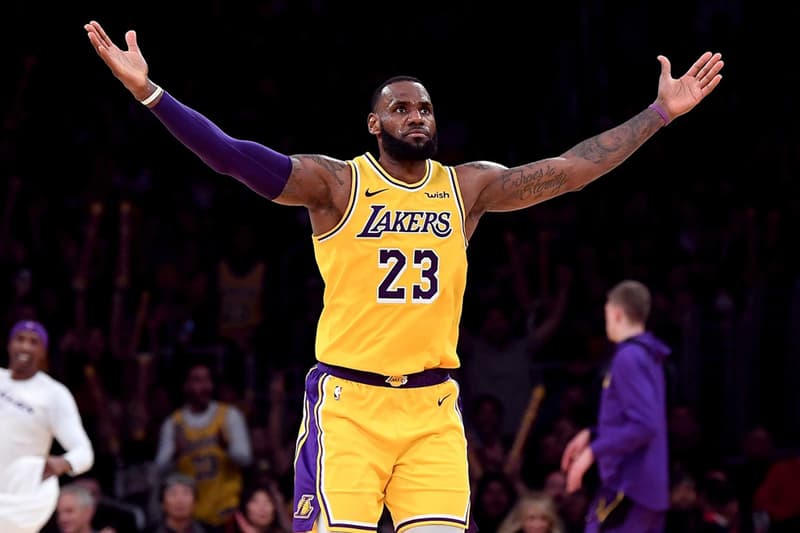 Despite walking away with loss to the Sixers on Saturday night, LeBron James actually received a victory. The Lakers player left the game as the third spot on the NBA's all-time scoring list, beating out Kobe Bryant who previously held the spot.
James needed 18 points in last night's game to pass Bryant and he ended up scoring 29. The bucket that set LeBron over Bryant's record was a layup early in the third quarter. LeBron now boasts a total of 33,645 points scored during his illustrious NBA career.
LeBron James gets to the bucket to move up to 3rd on the all-time scoring list! pic.twitter.com/almofNRKrg

— NBA (@NBA) January 26, 2020
Looking ahead, James now only has to beat two more players — Karl Malone at 36,928 and Kareem Abdul-Jabbar at 38,387 points — to claim the number one spot on the list. CBS Sports points out that LeBron currently averages 27.1 points per game. At this pace, he would need to play 122 more games to surpass Malone and 173 games to surpass Abdul-Jabbar.
After receiving the news, Bryant responded via Twitter to congratulate James.
Continuing to move the game forward @KingJames. Much respect my brother ?? #33644

— Kobe Bryant (@kobebryant) January 26, 2020
The athletes' mutual respect was further shown through a follow-up interview where LeBron recounted his relationship with Bryant.
"He gave me a pair of his shoes which I ended up wearing that following night. I was a 15 and he was a 14 and I wore them anyways." @KingJames talks about his relationship with @kobebryant coming full circle after passing him on the NBA's all-time scoring list. ? #Lakers pic.twitter.com/n6p4nN5sQk

— Spectrum SportsNet (@SpectrumSN) January 26, 2020
In other NBA news, Jordan Brand has recently revealed the NBA All-Star 2020 uniforms, which are inspired by Chicago's transit system.