Cult Classic 'Anaconda' Is Finally Getting a Remake
No word on whether Ice Cube will be back.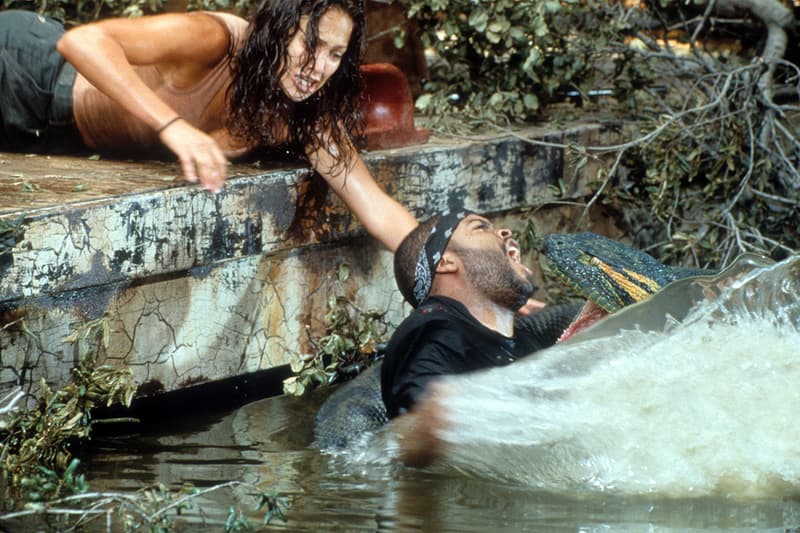 A new report from The Hollywood Reporter confirms that the 1997 cult classic Anaconda is getting a remake from Sony's Columbia Pictures.
The report suggests that while there's no cast members or producers yet, American screenwriter Evan Daugherty — whose previous works include Snow White and the Huntsman and 2018's Tomb Raider — has been tapped to write the new reboot. Sources close to the project have also revealed that Daugherty's approach will be more of a re-imagination rather than a simple remake of the original film. It'll use 2018's The Meg, starring Jason Stathom, as inspiration.
The original 1997 Anaconda starred Jennifer Lopez, Ice Cube, Jon Voight, Eric Stoltz, Owen Wilson, Kari Wuhrer, and Jonathan Hyde, and followed a documentary film crew into the Amazon forest. The crew eventually comes across a hunter trying to find a legendary anaconda, who derails the expedition and puts everyone in danger from the gigantic beast.
For the fans of the cult classic, definitely stay tuned as more updates are due to roll in.
Elsewhere in entertainment, the US Space Force logo bears an uncanny resemblance to Star Trek's Starfleet insignia.