Chunky Popcorn-Flavored Kit Kats Release in the UK
Two snack foods in one.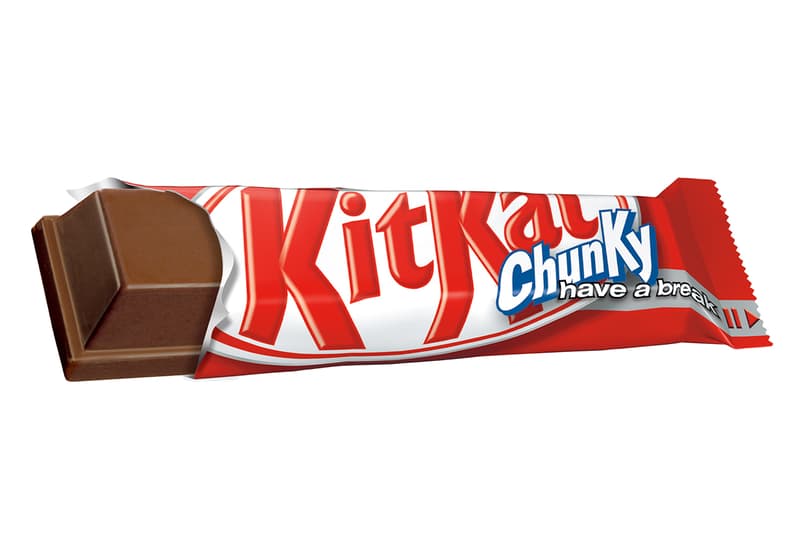 UK-based Kit Kat lovers are in for a treat, as the candy brand recently made Popcorn-flavored bars available in the region. The Popcorn bars come in the brand's "Chunky" size, meaning there's more crunch to every bite. The extra thick bars appear to feature buttery and chocolate inner layers cased in Kit Kat's classic milk chocolate.
The news was first leaked by UK snack food tracking account, @newfoodsuk, who noted that the bars are currently available via an online store called GB Gifts for around $6.55 USD for two bars. The store ships worldwide, so those elsewhere can enjoy the treat as well with some extra shipping fees.
GB Gifts seems to be the holy grail site to source Kit Kats in the UK, as it also includes other wild flavors in addition to Popcorn. Chunky bars can be found in Gooey Caramel, Cookie Dough, Chocolate Fudge Sundae and more. Additionally, even more novelty flavors like Sweet Cinnamon, Ruby Chocolate, Caramel Cappuccino, Coconut grace the site. Visit GB Gifts' full Kit Kat section over on its web store.
Elsewhere in Kit Kat news, the company recently introduced a Raspberry Crème flavor in the US ahead of Valentine's Day.