Best New Tracks: Mac Miller, Thundercat, King Krule & More
Catch up on the essentials after a busy week in music.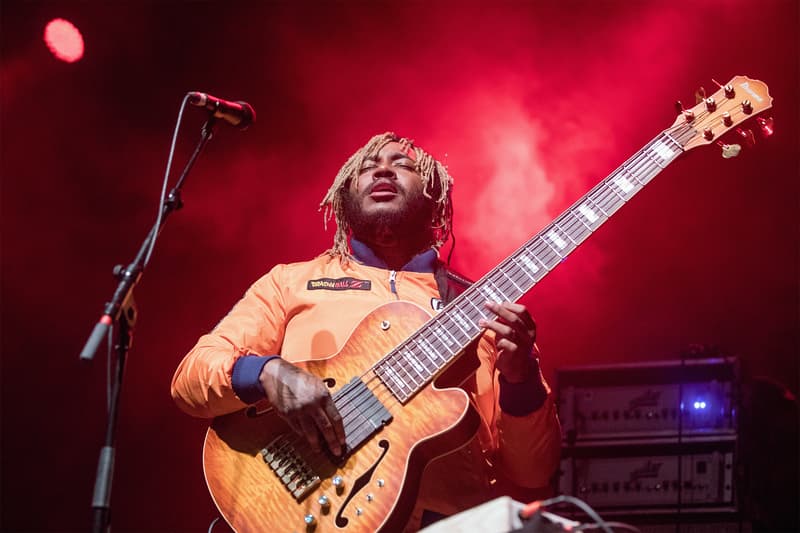 Mac Miller – Circles
Mac Miller, his family and legendary producer Jon Brion have delivered Circles after a surprise announcement early last week. Made to be the companion piece to his GRAMMY Nominated project Swimming, the posthumous offering is comprised of 12 tracks created based off of early conversations Mac had with Jon Brion during the production process. What results is Mac balancing melody, exploring different sounds well outside the hip-hop realm all while showcasing unwavering vulnerability in the process. It's an ode to an artist gone too soon, but one who who will be remembered as one of the finest musicians of his generation. Stream Mac Miller's Circles on Spotify and Apple Music above.
King Krule – "(Don't Let The Dragon) Draag On"
A new King Krule project is on the way. Last November the singer-songwriter and occasional beatmaker debuted four new tracks including the minimalist, crooning "(Don't Let The Dragon) Draag On". The black and white visual is an ominous offering lit by only the stake that burns the protagonist and a full moon, directed by Archy Marshall himself. His next full-length LP, Man Alive! will release on February 21 followed by a world tour that begins in Brussels on March 3. Watch the full "(Don't Let The Dragon) Draag On" video above.
Key Glock – "Look At They Face"
Memphis rapper Key Glock was one of the shining stars of his hometown's hip-hop scene last year thanks to his collaborative Dum and Dummer mixtape alongside veteran Young Dolph. With his Yellow Tape just around the corner, Key Glock dropped an anti-hater anthem with "Look At They Face" complete with multi-character depictions, wigs, and suspenders. ""Yeah I heard them n***as hating 'cause I'm up now/I've been makin' plays all day, I touch down/I remember them days I used to pray for a buss down/Now look at they face, look at they face, yeah they all hush now." Watch the full video above and stay tuned for the Yellow Tape to drop January 31.
Obongjayar – "Gods Own Children"
Nigerian born and London located singer-songwriter Obongjayar preps for the release of his next project Which Way Is Forward?, out February 7 via September Recordings, with a new music video for "God's Own Children." The track is a beautiful fusion of Afrobeat, spoken word, and soul about finding your own inner strength in the midst of hard times. The unique video utilizes a similar VHS-esque technique seen in the previously released "Still Sun" visual. Watch the offering above and stay tuned for more singles from Obongjayar ahead of the release of his next full project next month.
Thundercat – "Black Qualls" Feat. Steve Lacy and Steve Arrington
Thundercat announced his fourth studio album It Is What It Is with the release of "Black Qualls" featuring the smooth vocals of Steve Lacy and assistance from Funk icon Steve Arrington. While you'll have to wait until April 3 for the full 15-track project, Thundercat touches on "Black Qualls" with some high praise for Lacy. "[He's] the physical incarnate of the Ohio Players in one person – he genuinely is a funky ass dude." Listen to the full track above and note that the non-single version of this song boasts a Childish Gambino feature when the album drops.
NNAMDÏ – "Wasted"
Chicago artist NNAMDÏ announced his new full-length BRAT with his lead single "WASTED" earlier this week. Directed by Sen Morimoto, Jess Myers, and Husni Ashiku, the video features the rapper dressed as a baby princess and drinking from a flask. It's one of the strangest visual offerings you'll see in music this week, and that's saying a lot. By the time the bass comes in to perfectly compliment and still contrast the high-pitched angelic chorus sample, NNAMDÏ has already covered judgement free conversation, the transient nature of time and vulnerability. The track ends in some layered chaos that hits right when NNAMDÏ enters a park's blow-up birthday party castle. Watch and listen above. BRAT releases April 3.
Madlib and Oh No – The Professionals
Madlib and brother Oh No finally decided to make a full-length project some 20+ years into their respective musical journeys. And it doesn't disappoint. Initial singles "Give N Take" and "Superhumans" promised some serious chemistry between the legendary producer and rapper (who is also one half of the duo Gangrene alongside The Alchemist). The 13-track 44-minute project digs deep into Madlib's archive and exudes his signature sense of humor through interludes and his incredible ear for world music turned hip-hop grooves. Stream The Professionals on Spotify and Apple Music above.
Bankroll Freddie – From Trap To Rap
Arkansas rapper Bankroll Freddie has been steadily building up his buzz and resume following his signing to Quality Control Music. First there was October's "Drip Like Dis" Remix and now he's back to drop off 14-track project From Trap To Rap. The delivery boasts features from Lil Baby, Young Dolph, Lil Yachty, Moneybagg Yo and more. Stream From Trap To Rap via Spotify and Apple Music above and watch his music video for "Back End" below.