Young Dolph & Key Glock Epitomize Memphis Rap in 'Dum and Dummer' Mixtape
Filled with bass-heavy beats, double-time flows, and more.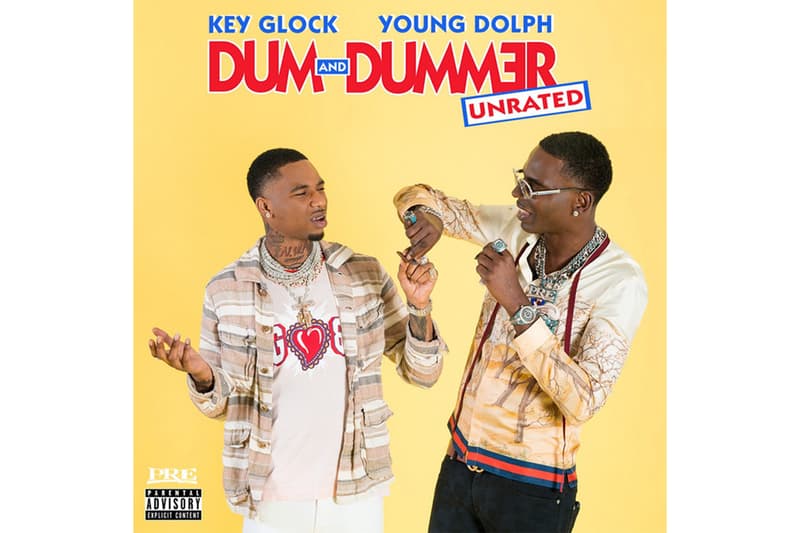 Earlier this month, Key Glock caused a social media stir when he posted a variety of videos of him taking a baseball bat to the windows of Young Dolph's prized automotive collection. Yet what many failed to realize was that it was mainly a marketing stunt premised on teasing the two rapper's joint mixtape, Dum and Dummer. Confirming the project last week with the first single "Baby Joker," the two have now released the project in its entirety.
Spanning 22 tracks that feature solo tracks from both as well as various collaborative cuts, the new album stays true to the artist's Memphis rap sound. Relishing in a sense of sonic darkness, heavy basses and fastly-spit verses make up the project, with the occasional double-time flow taking over on a variety of the new tracks.
You can listen to Young Dolph and Key Glock's Dum and Dummer mixtape below.
For more music releases, Rick Ross and Drake just dropped a new collaborative track entitled "Gold Roses."