Telfar Clemens Lands Major Fashion Partnership With Gap
Hitting shelves Fall 2020.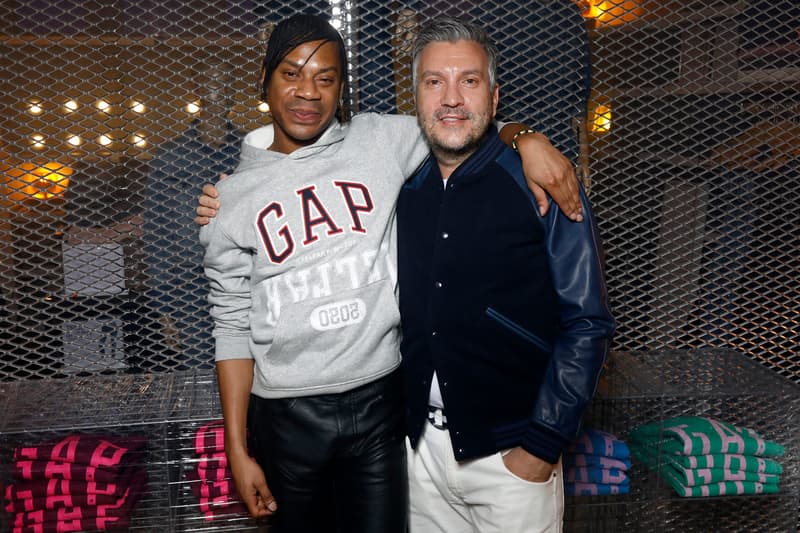 In the age where fashion collaborations reign supreme, New York-based designer Telfar Clemens has just nabbed a huge one. His eponymous label has teamed up with none other than American denim staple Gap, and the duo have recently announced an upcoming collection that's slated to release for Fall/Winter 2020.
To celebrate, the brands took over Gap's Tronchet retail store in Paris earlier this week for a bash that hosted notable names including Kate Moss, Dev Hynes, Stefano Pilati and Honey Dijon. It was an eclectic gang of party-goers all around, which in its own way is symbolic of what may come when Clemens' experimental aesthetic fuses with Gap's classic American goods. Though the match-up may seem uncanny at the onset, the labels contend that there are a few common ideals that drive both of their own companies today: "shared philosophy of accessibility, democracy and a wardrobe rooted in universal basics and affordable garments that can be worn in unique ways."
"Gap is an iconic American brand with a rich history rooted in embracing diversity and promoting creativity and innovation, and the Telfar brand is built on these same principles," said John Caruso, Gap's Vice President of Adult Design. "From the moment we began talking with Telfar about the collaboration, we were captivated by his vision and the parallels between the brands, and we are excited to unveil a partnership built on these shared values. We're also excited to have a presence at Paris Fashion Week Men's for the first time in the brand's history."
Working with Gap has been nothing short of a "dream come true" in Clemens's case. "It shouldn't be a surprise that I'm obsessed with Gap — what I do is about the idea of 'normal' — and changing that — because that is when you change real life," he said. "Gap created the blueprint for my brand because the Gap person is literally everybody: every possible race, gender, rich, poor."
He added: "I want to take that idea to the year 2020 — and to take my clothes outside of just fashion capitals and boutiques and actually make them available for everybody. Gap makes that possible."
Further details on the assortment have not yet been revealed, but the brands expect to share more information in the coming months.
Elsewhere for Clemens, he took his Spring/Summer 2020 show to PFW last season, referencing the military, cowboys, sportswear and more.