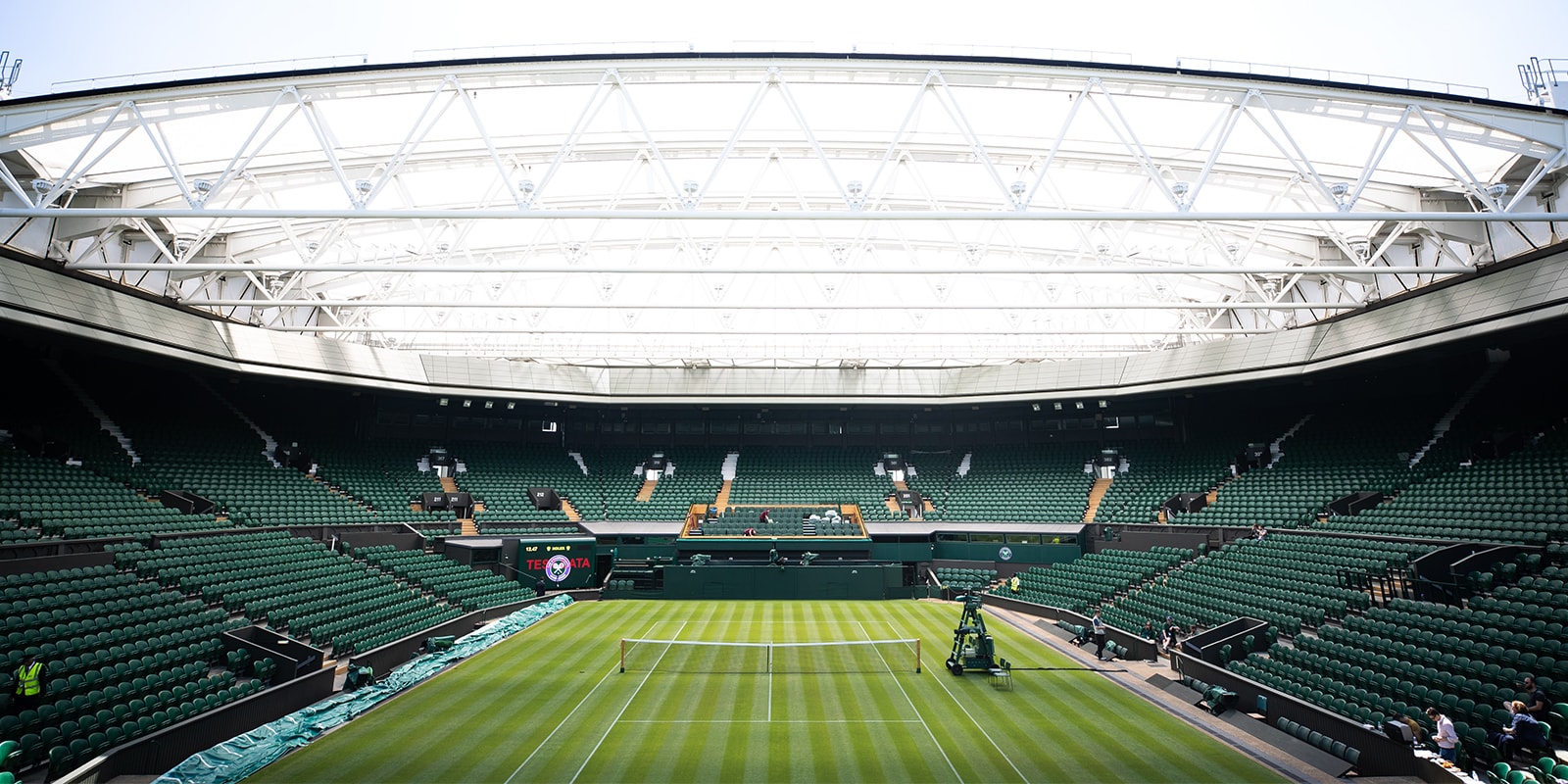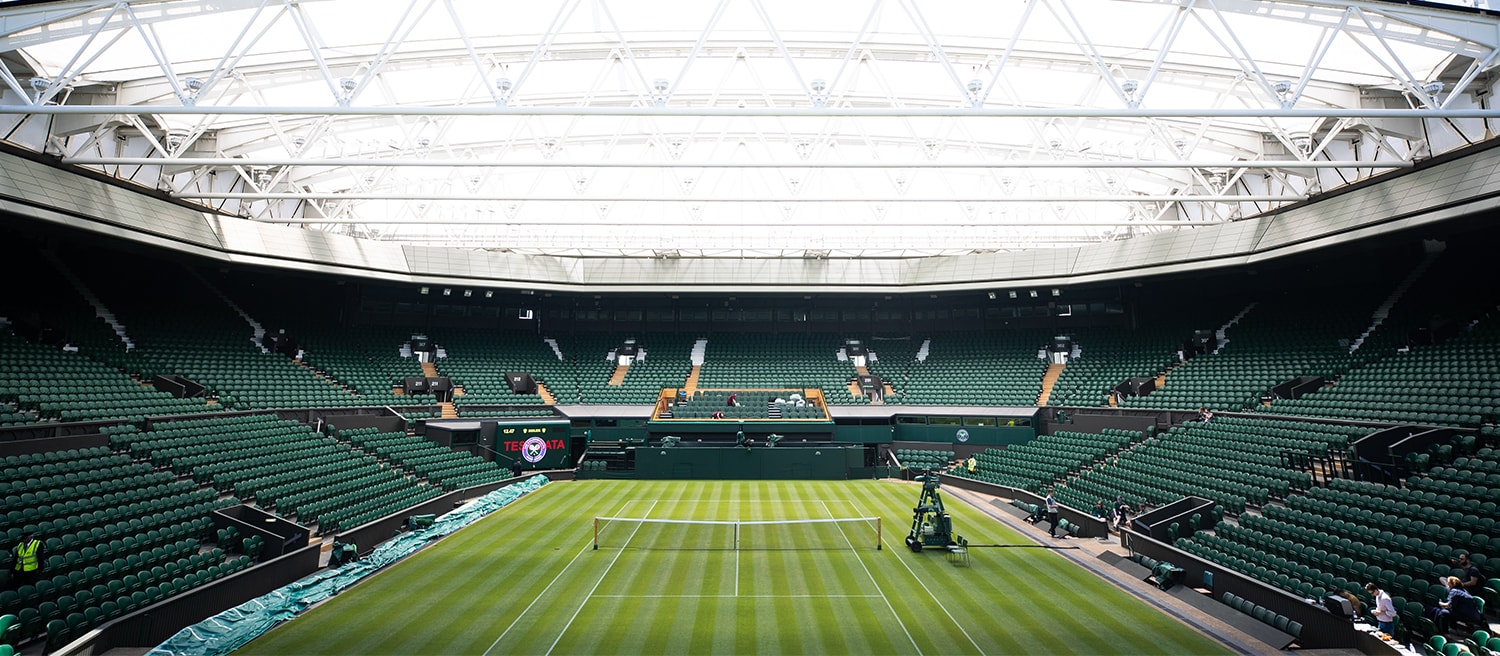 10 Major Fashion Milestones in Tennis History
A look back at the past century in the sport
The game of tennis has always been intrinsically tied with fashion. From Victorian tailoring and gowns to Lacoste's pristine white polos to modern-day statement pieces by Off-White™ or sacai, players endeavored to look their best whilst swinging their rackets — but it wasn't just about looking good. Over the five centuries of the sport's history, tennis has inspired many technological advances. Pioneers in the field developed leather athletic shoes, lightweight breathable garments, better foot-securing sneaker designs, different outsoles for various surfaces, and even moisture-wicking outfits to keep players at optimal condition. Now, with the 139th US Open in full swing, we here at HYPEBEAST are celebrating one of tennis' greatest Grand Slams with a retrospective of the 10 most important milestones in the fashion history of the game.
1 of 3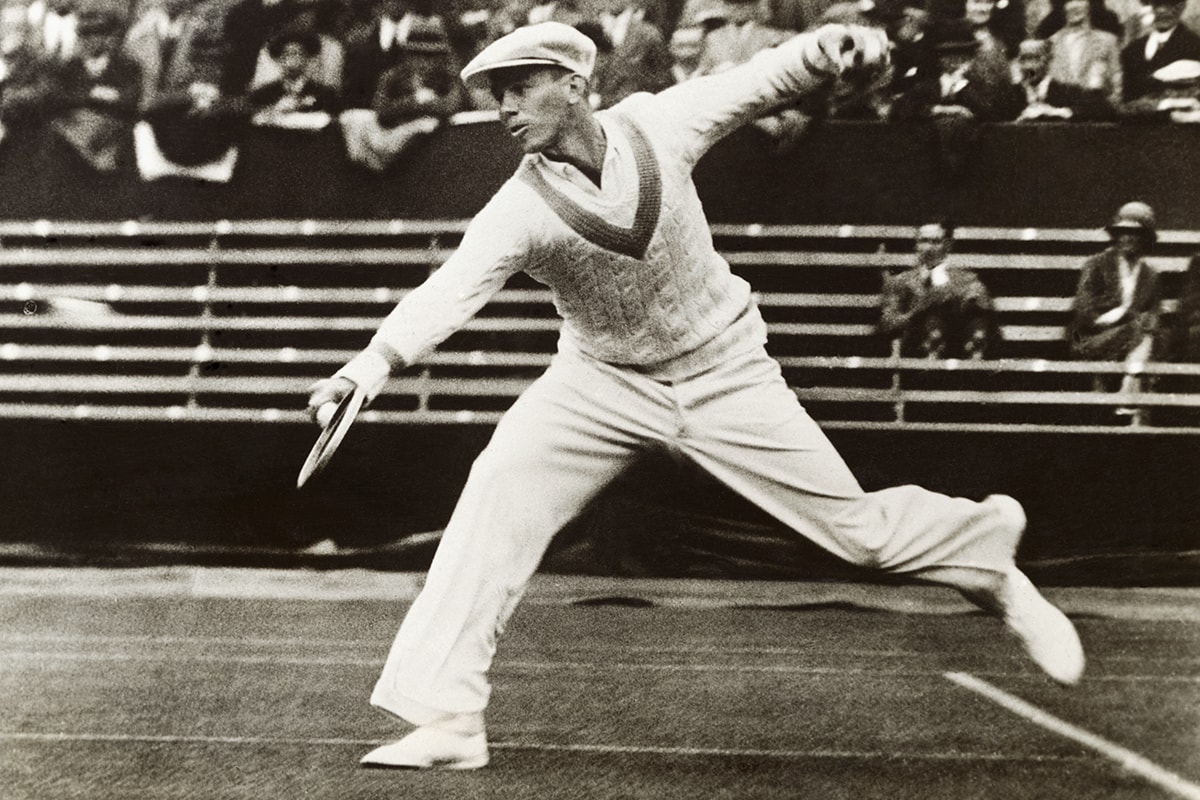 George Rinhart/Getty Images
2 of 3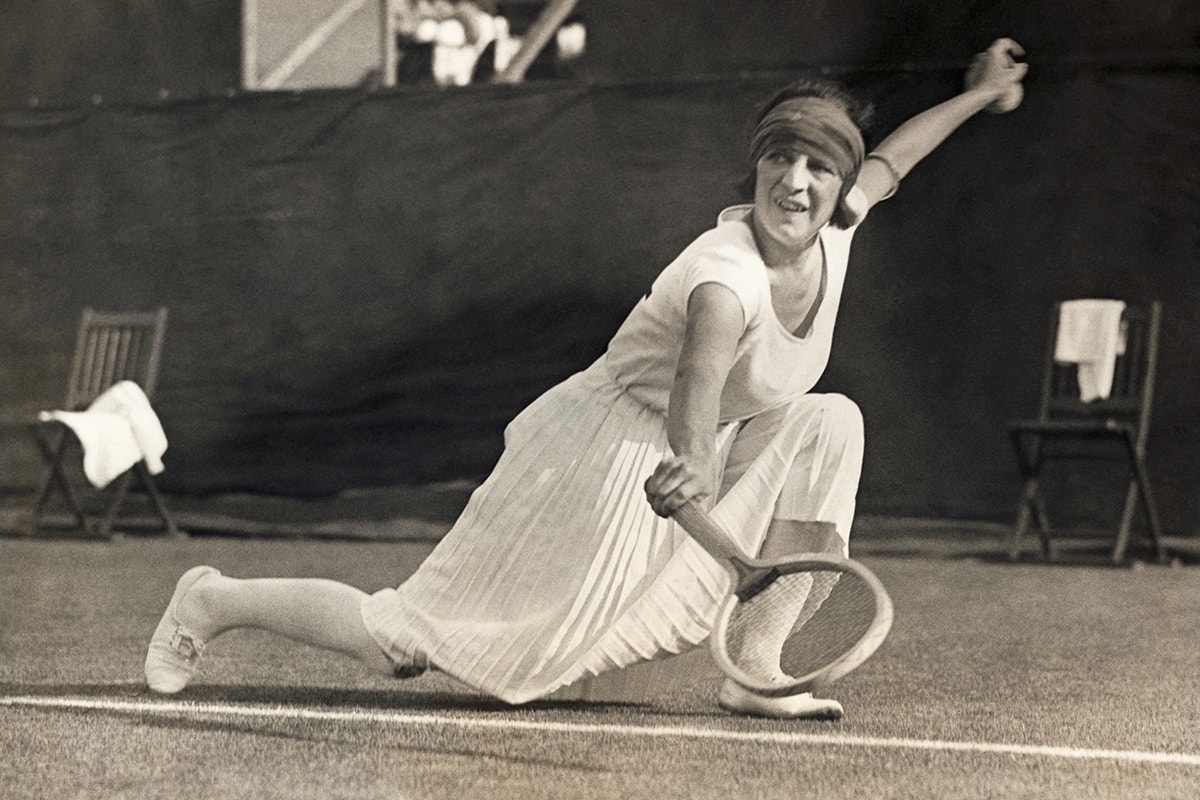 George Rinhart/Getty Images
3 of 3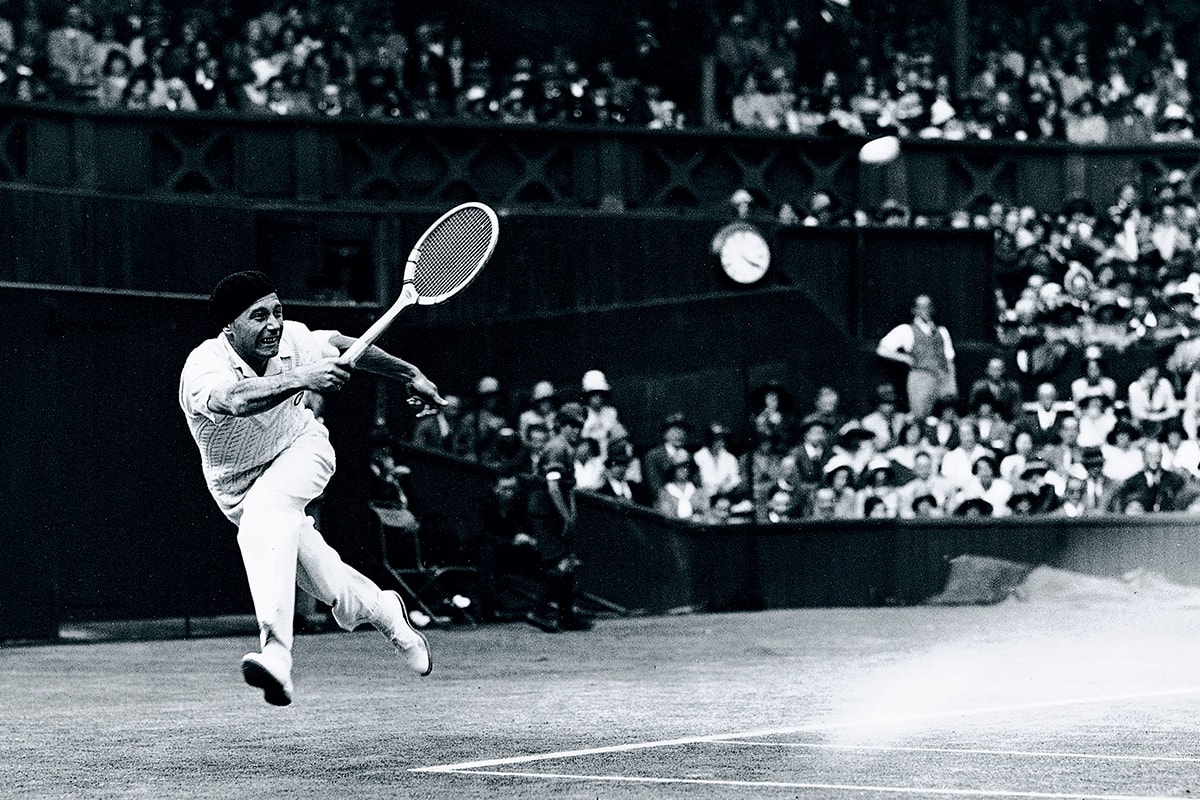 Daily Herald Archive/Getty Images
"There wasn't a big choice. I don't remember people thinking about shoes too much." — Stan Smith
1. It Started With Canvas and Rubber (1910s-1930s)
In the sport's humble beginnings, footwear didn't seem to be a priority for its players. As Stan Smith recalls,
"There wasn't a big choice. I don't remember people thinking about shoes too much."
Most — if not all — of the athletic shoes during the 1800s all the way through to the early 1900s were plimsoll shoes: constructed from canvas and vulcanized rubber, a chemically-enhanced version of rubber that made the material more stable and heat-resistant. The material was first invented by Charles Goodyear (who later went on to make car tires) and was soon adopted by many other companies, including
Keds
and
Converse
, which launched its
All-Star
in 1917. It wasn't until 1931 that adidas launched its own sneakers specifically designed for tennis. Then in 1935, badminton player
Jack Purcell
developed his own silhouette with the same materials, a model that Converse would subsequently acquire the rights to in the '70s, bringing us the retro sneakers we see everywhere today from the American brand.
1 of 2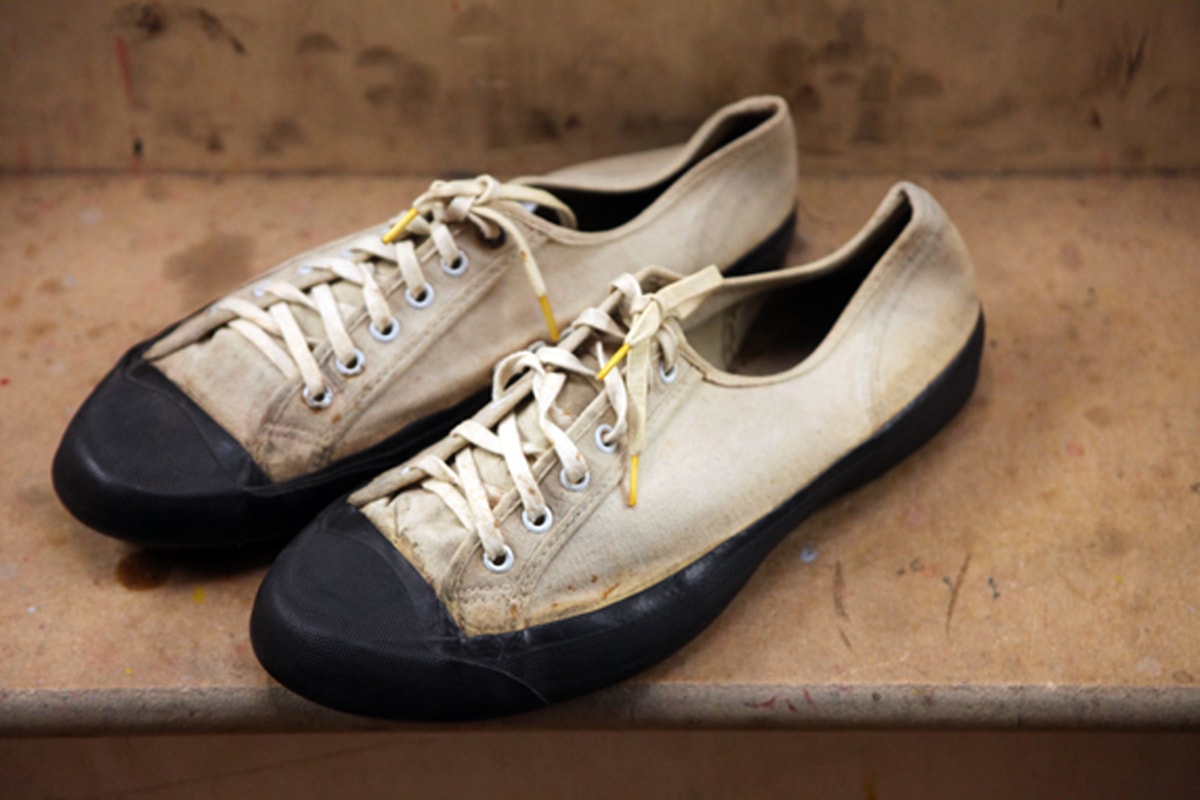 The Vintage Showroom
2 of 2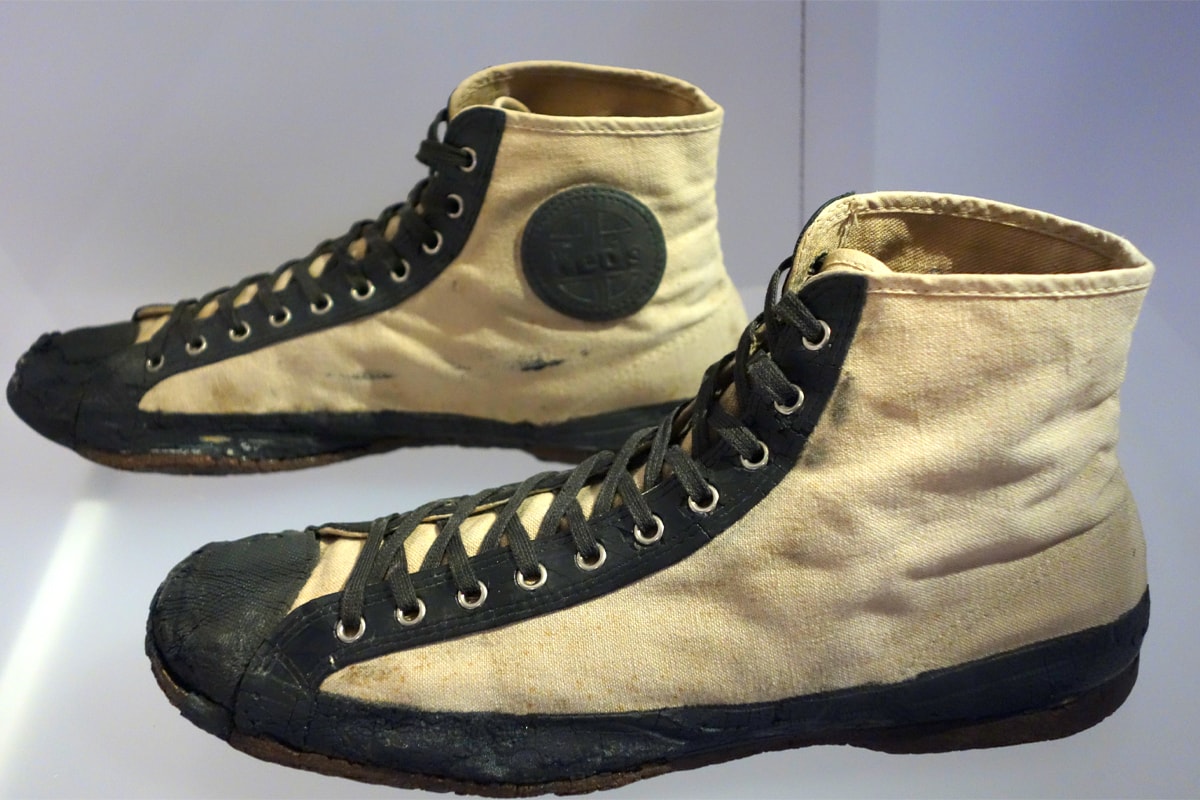 Bata Shoe Museum
2. "The Crocodile" Introduces Cotton (1920s-1930s)
As primitive as the original tennis shoes seemed, the tennis players' outfits were just as archaic, with sweater vests, tailored pants, and long women's gowns occupying the courts. That all changed when René Lacoste came along. Determined to find a lighter, more breathable and flexible option whilst maintaining the elegance the sport demanded, Lacoste invented the now iconic cotton polo. He started with cutting the sleeves off of a regular shirt. Then came the invention of piqué cotton, a material that was both light and breathable. Debuting his polo in 1929, its hugely popular reception allowed the Frenchman to mass produce them by 1933 under his own brand name and the crocodile logo inspired by "The Crocodile," a nickname the tennis player acquired over the years.
3. The Fred Perry Brand is Born (1952)
Some 20 years later, as tennis polos proliferated and became pretty much the go-to garment for the sport, the eight-time Grand Slam winner and ex-world champion
Fred Perry
launched his own brand, creating similar polos for enthusiasts of the game. The Englishman debuted his shirt at
Wimbledon
in 1952, and it immediately became a huge success. The brand's logo — the laurel wreath — was actually inspired by the original Wimbledon logo. As with Lacoste's original invention, the polos Perry made were white, out of respect for tennis' tradition of wearing white and keeping color out of the picture. It wasn't until years later that Fred Perry began producing polos in the variety of colors they have today, due to an increased demand for them out of court. This period marks the beginning of the sport's fashion extending beyond the tennis court and onto the streets.
1 of 4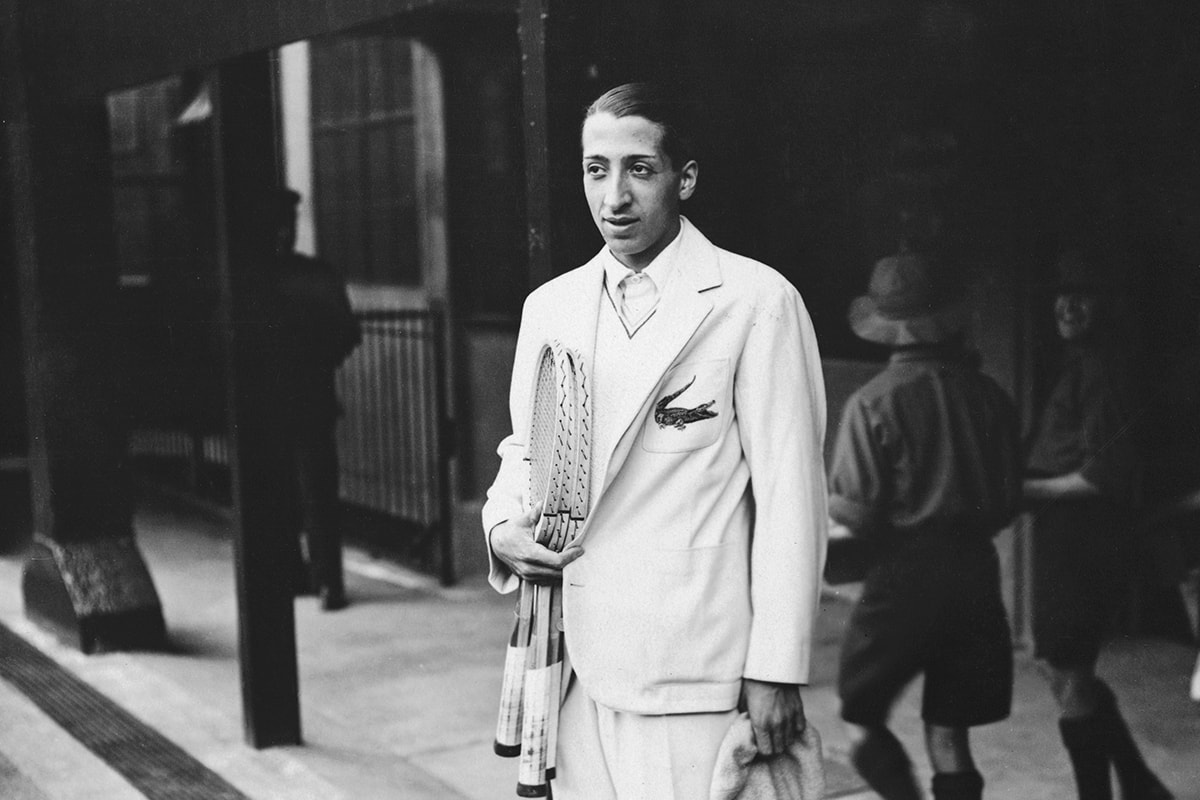 Topical Press Agency/Getty Images
2 of 4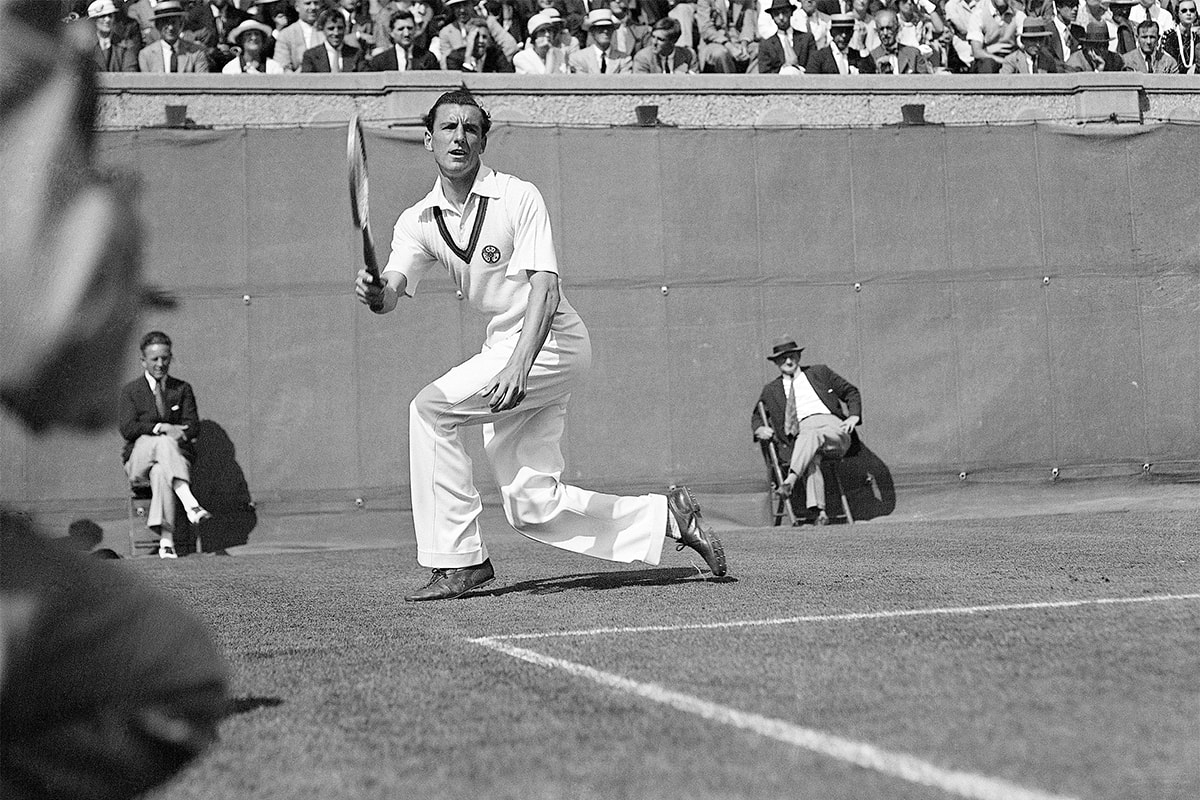 Bettmann/Getty Images
3 of 4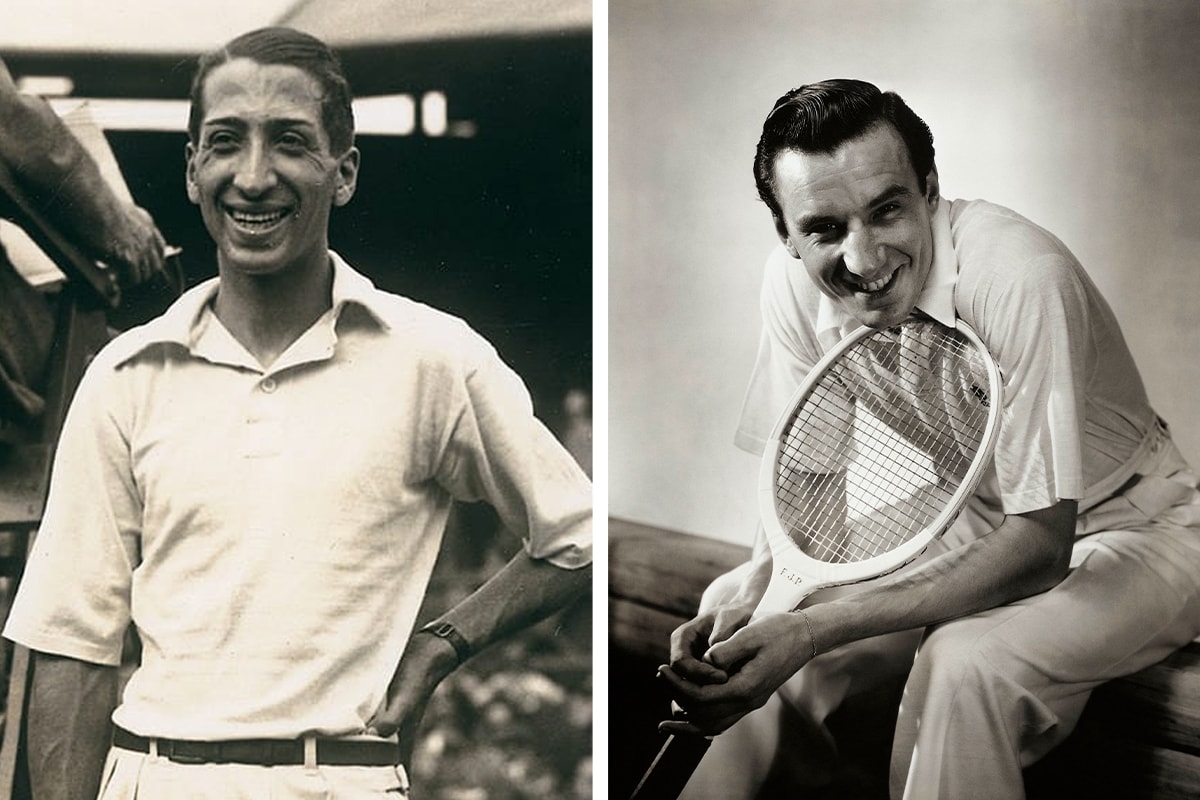 Lacoste/Anton Bruehl/Getty Images
4 of 4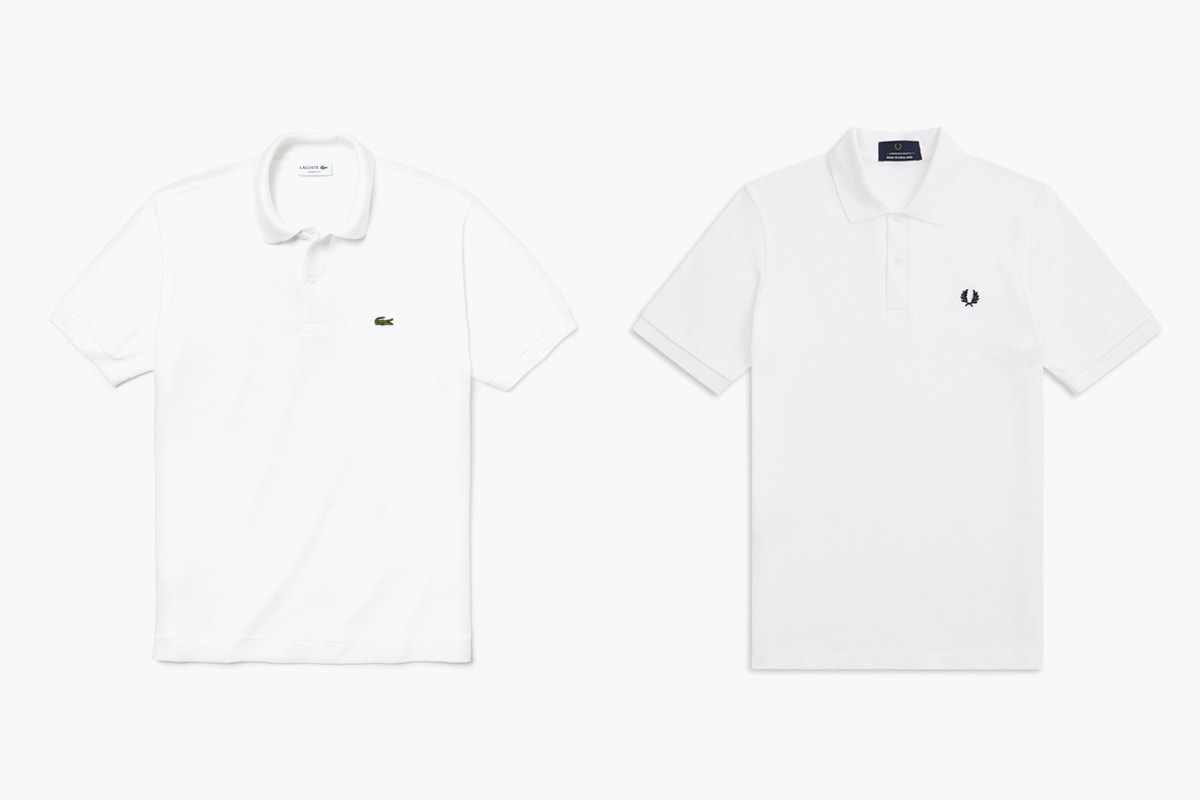 Lacoste/Fred Perry
4. adidas Recruits Stan Smith (1964-1971)
Any sneaker fan will be familiar with
adidas' Stan Smith
, a minimalist, classic silhouette serving as the perfect staple piece for any outfit. Many fans may also know that the sneaker had its origins in tennis — after all, the model is named after a prominent tennis player and even has his face emblazoned on the sneaker's tongue. What fans may not know, though, is that
adidas
did not actually create the silhouette for Smith himself. The shoe was in fact created for the French tennis play Robert Haillet in 1964, and it proved to be a revolutionary sneaker at the time. Up until the '60s, players were mainly still wearing the plimsoll shoes previously mentioned, but in '64 adidas decided to do something surprisingly no other brand had considered doing before: to construct the athletic sneaker out of leather. The invention became hugely successful and well-received, but Haillet retired seven years later, leaving adidas without a face for the sneaker. In came Stan Smith in 1971, who signed the deal with adidas to endorse the silhouette. Ever since then, the sneaker became closely linked to the player — even named after him — with Haillet's past affiliation with it fading into history.
1 of 2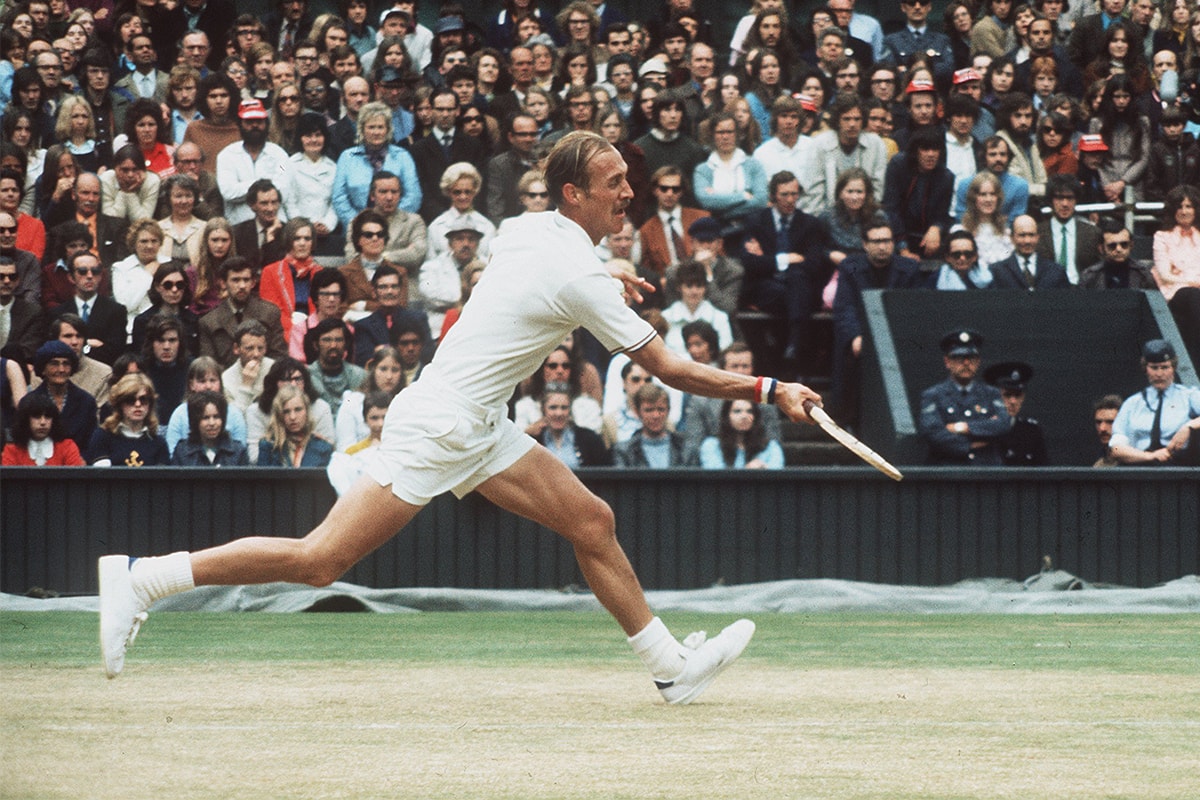 Hulton Archive/Getty Images
2 of 2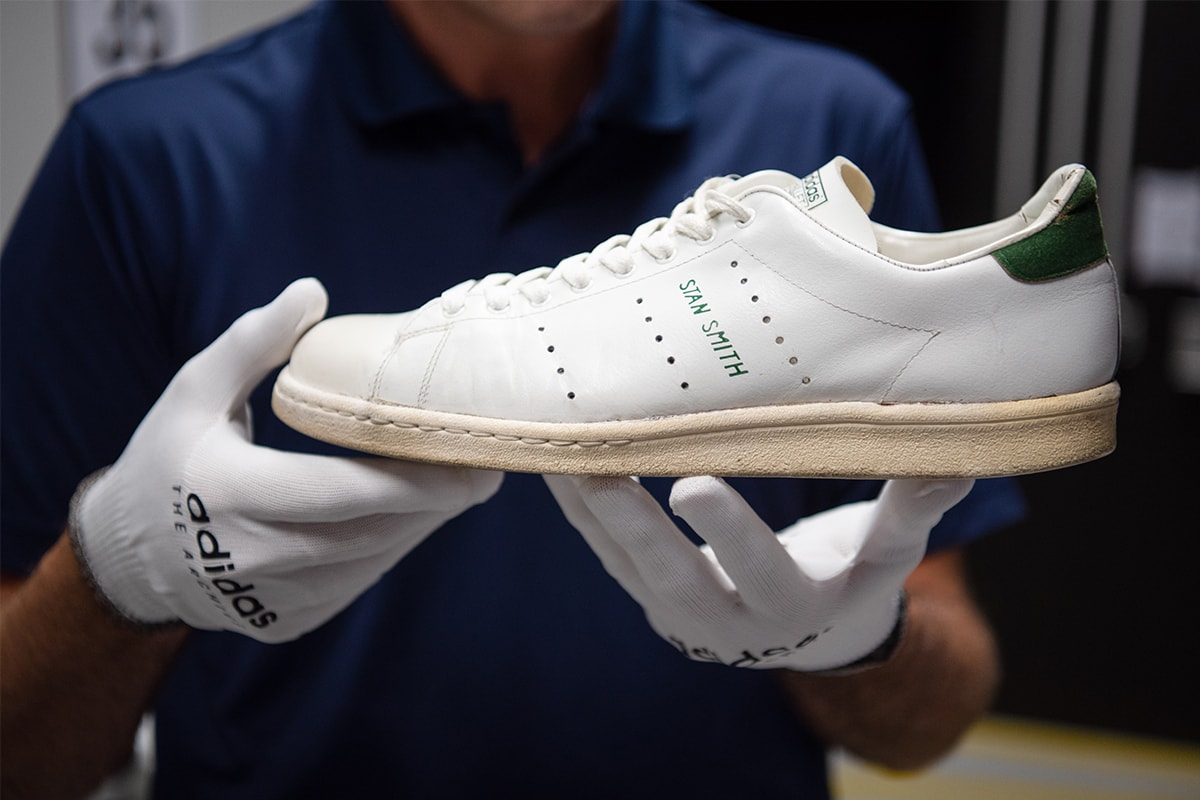 Picture Alliance/Getty Images
5. Sergio Tacchini Brings Color Into the Game (1960s-1970s)
With white dominating the tennis fashion scene for centuries, Italian champion
Sergio Tacchini
finally decided to challenge this tradition in 1966. Another now-popular streetwear brand, the Sergio Tacchini label began in the '60s as the Italian's attempt to bring color onto the court, accompanied with more casual styles. Its playful designs became so successful that the brand found itself at the forefront of tennis fashion in the '70s and '80s, endorsed by legendary players like John McEnroe, Pete Sampras, Martina Hingis and Martina Navratilova. While the brand has not been as prominent in recent years within the tennis circle, its legacy nonetheless kickstarted a revolution in tennis fashion which, as we'll see, really took flight at the end of the 19th century.
"You should see my next outfit if you think this one's wild." — Andre Agassi
6. Enter Nike (1973)
Arguably the largest sportswear brand in the world, Nike didn't enter the tennis scene until 1973, when a chance encounter led the brand to collaborate with a young Romanian tennis player at the Rainier International Tennis Classic, releasing a tennis sneaker for the very first time. Despite this,
Nike
's rise to fame in the tennis world didn't occur for another five years, when the brand signed with one of the biggest stars in the sport at the time: John McEnroe. Releasing new shoes and a whole apparel collection with McEnroe at its helm, Nike quickly became a household name for tennis players and fans alike. Learning from Sergio Tacchini's success, Nike created tennis outfits full of color and patterns, its loud designs giving off a rebellious impression. It was no wonder that Andre Agassi — once known as the bad boy of tennis — also signed with Nike in 1988, sporting outfits from neon yellow to pink, paired with denim shorts, an ensemble no tennis player from earlier in the century would ever have imagined.
"You should see my next outfit if you think this one's wild,"
the player would say. For many, this colorful revolution in the game of tennis made the traditionally upper-class sport more accessible to the masses.
1 of 4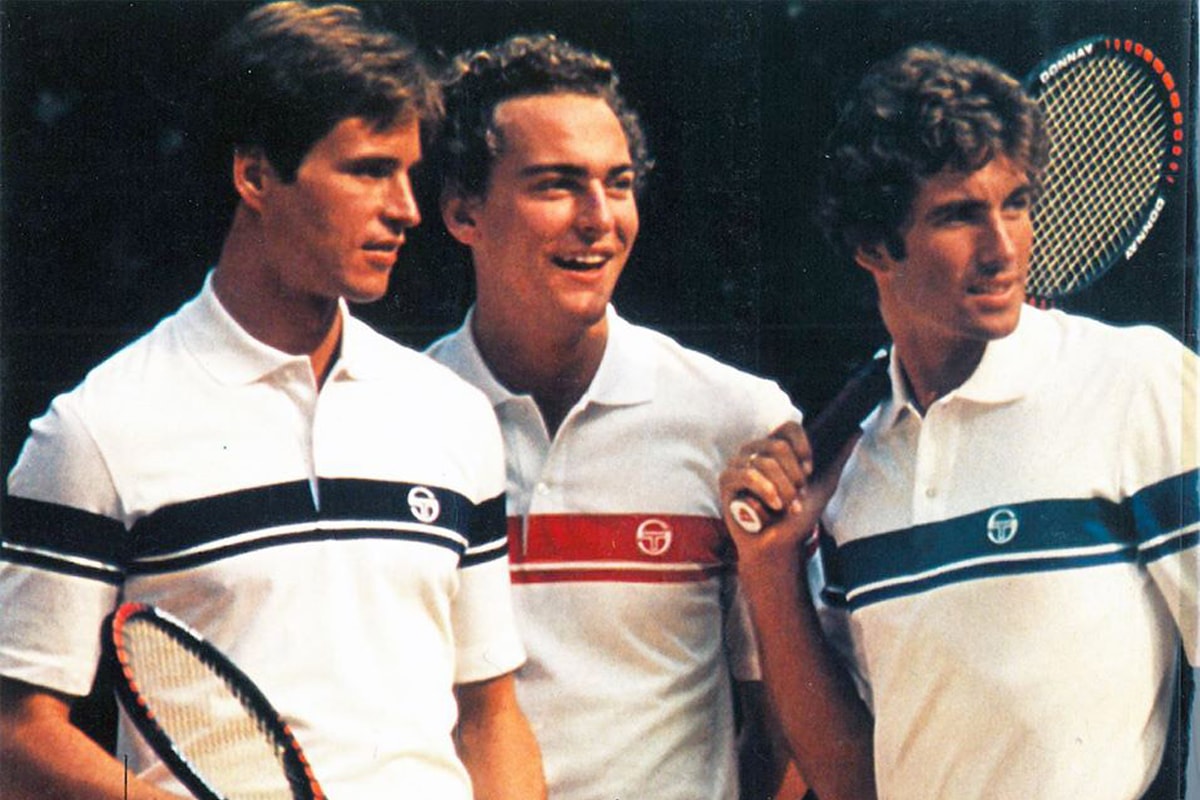 Sergio Tacchini
2 of 4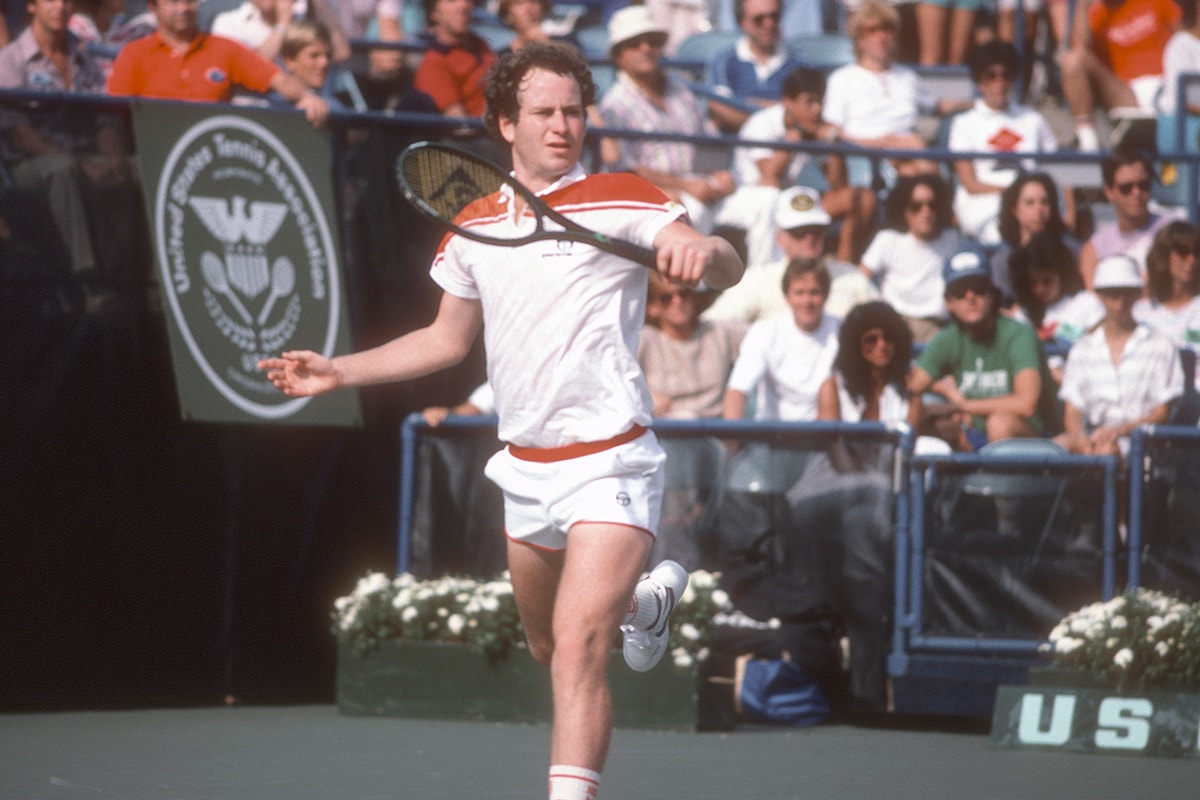 Focus on Sport/Getty Images
3 of 4
Timothy A. Clary/Bettmann/Getty Images
4 of 4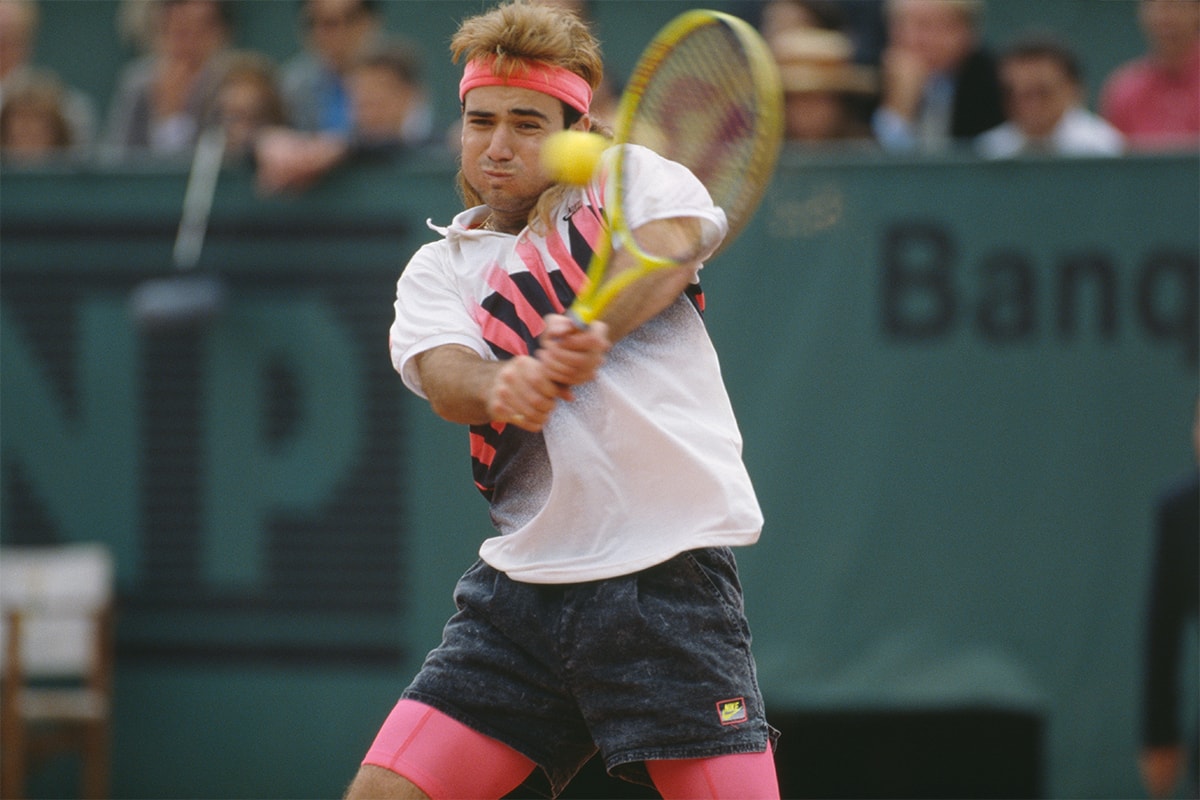 Dimitri Iundt /Getty Images
"I was flabbergasted, but I always knew that shoe would work." – Tinker Hatfield
7. Tinker Hatfield and the Modern Tennis Shoe (1980s)
The sports world never stops evolving, and as much as the adidas Stan Smith was loved by its wearers, newer, more updated footwear technology was bound to take its place, especially when tennis matches were getting longer and the pace faster. In the '80s, legendary sneaker designer
Tinker Hatfield
created the Nike Air Trainer 1, a silhouette most sneaker fans would surely be familiar with. While the sneaker was never intended to be a tennis shoe, in a turn of events the trainer actually ended up on the tennis court before it was even available on the market, all thanks to the ever-eccentric McEnroe.
"By chance, when the guys at Nike sent me a bunch of different prototypes to try, there was this throwaway one that they weren't even planning on sending me,"
he said.
"And it turned out being the one to me that was the most awesome."
Hatfield was delighted at the news, saying:
"I was flabbergasted, but I always knew that shoe would work."
Thanks to the Air Trainer 1 with its lateral support and foot-securing technology, modern tennis shoes have since developed to become much better equipped at preventing injuries while optimizing performance.
1 of 4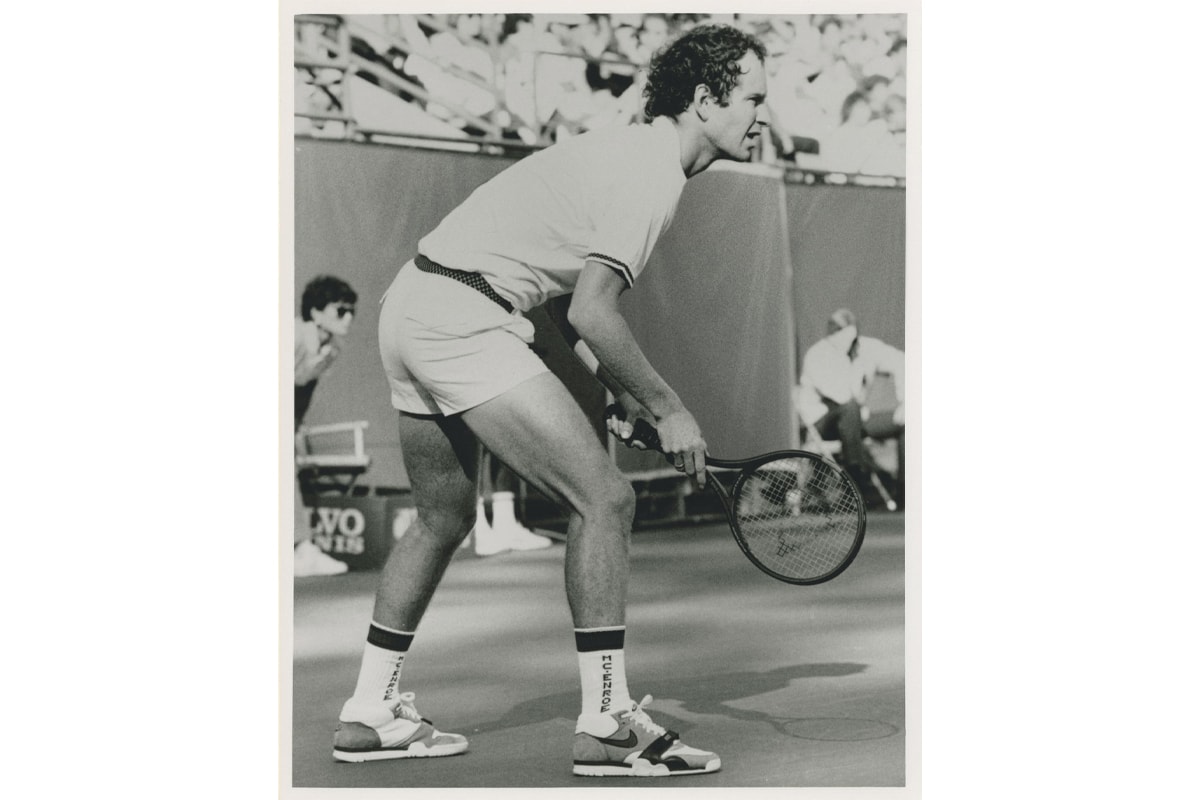 Nike
2 of 4
Nike
3 of 4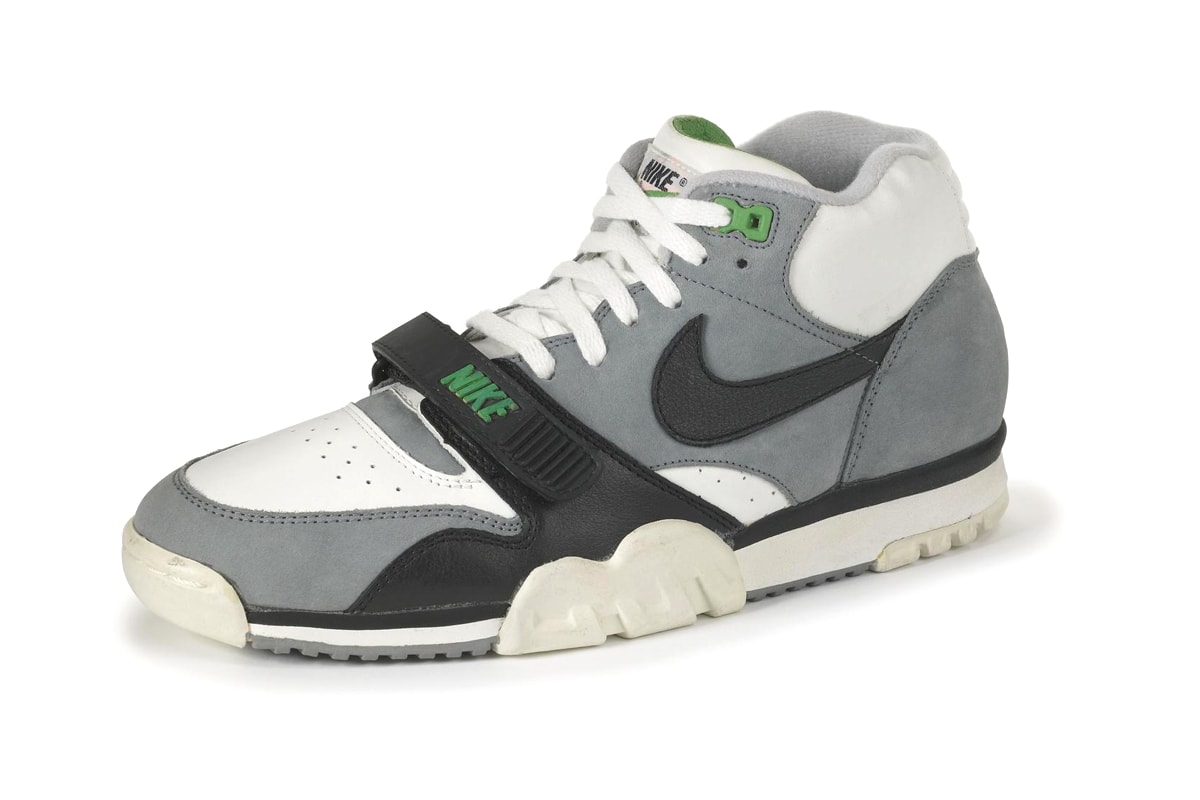 Nike
4 of 4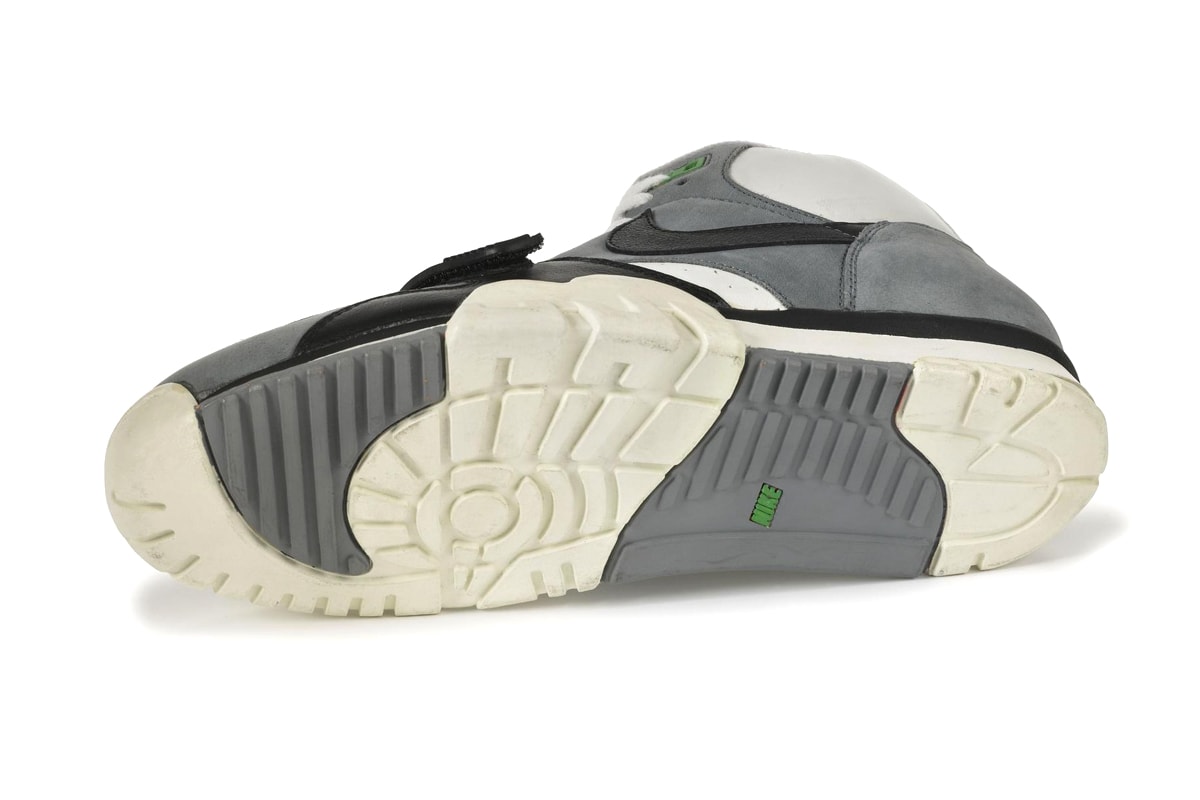 Nike
8. Tennis Goes Sleeveless (2000s)
One of modern tennis' greatest players,
Rafael Nadal
turned professional at the young age of 15, and quickly rose to fame with his passionate and almost exotic play style, a manner in which no other player before him really sported. With his success came a Nike deal, and the sportswear brand kitted him out with exactly the outfit his playing style, youth and energy deserved: a never-seen-before ensemble of a sleeveless top with three quarter pants. Of course, the colors were bright and eye-catching, putting Nadal in the spotlight not only on the court but on the ranking charts as well. The Spanish player continued on to win 18 Grand Slam singles titles — the person with the second most in history — 81 consecutive wins on the clay court, and the world number one ranking for 196 weeks.
1 of 3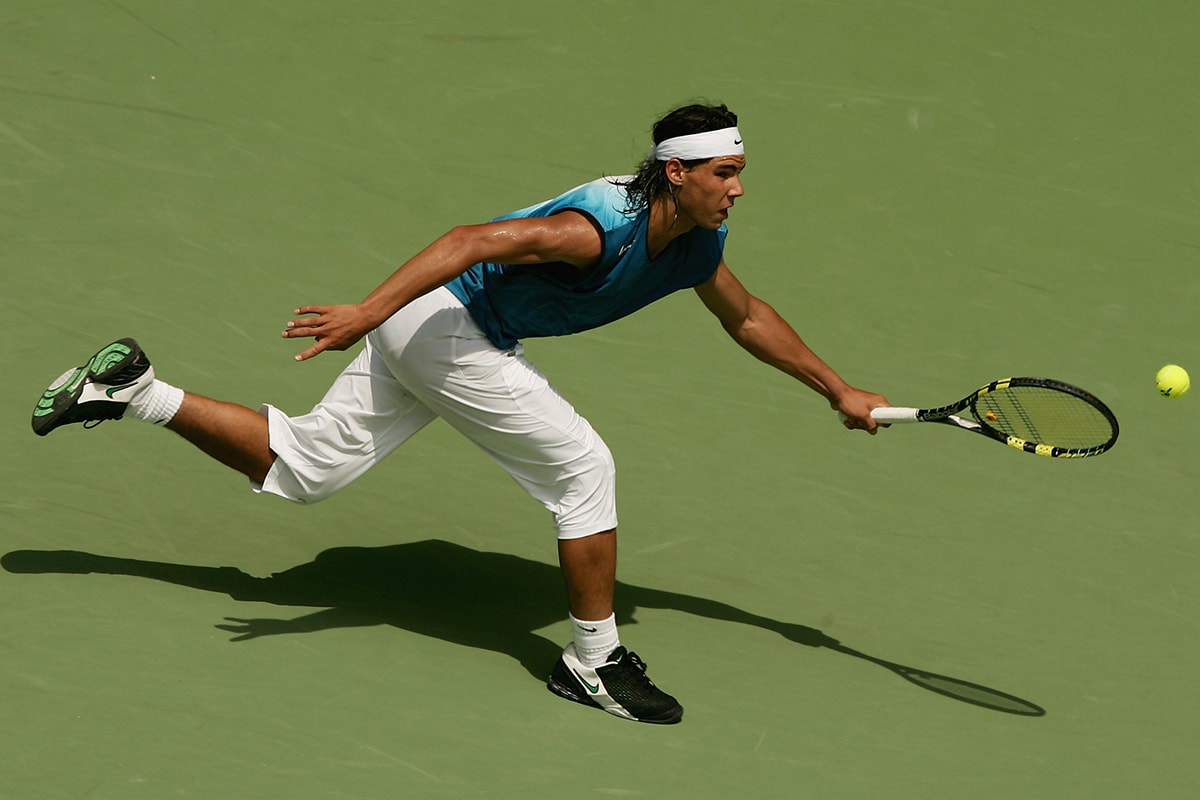 Clive Brunskill/Getty Images
2 of 3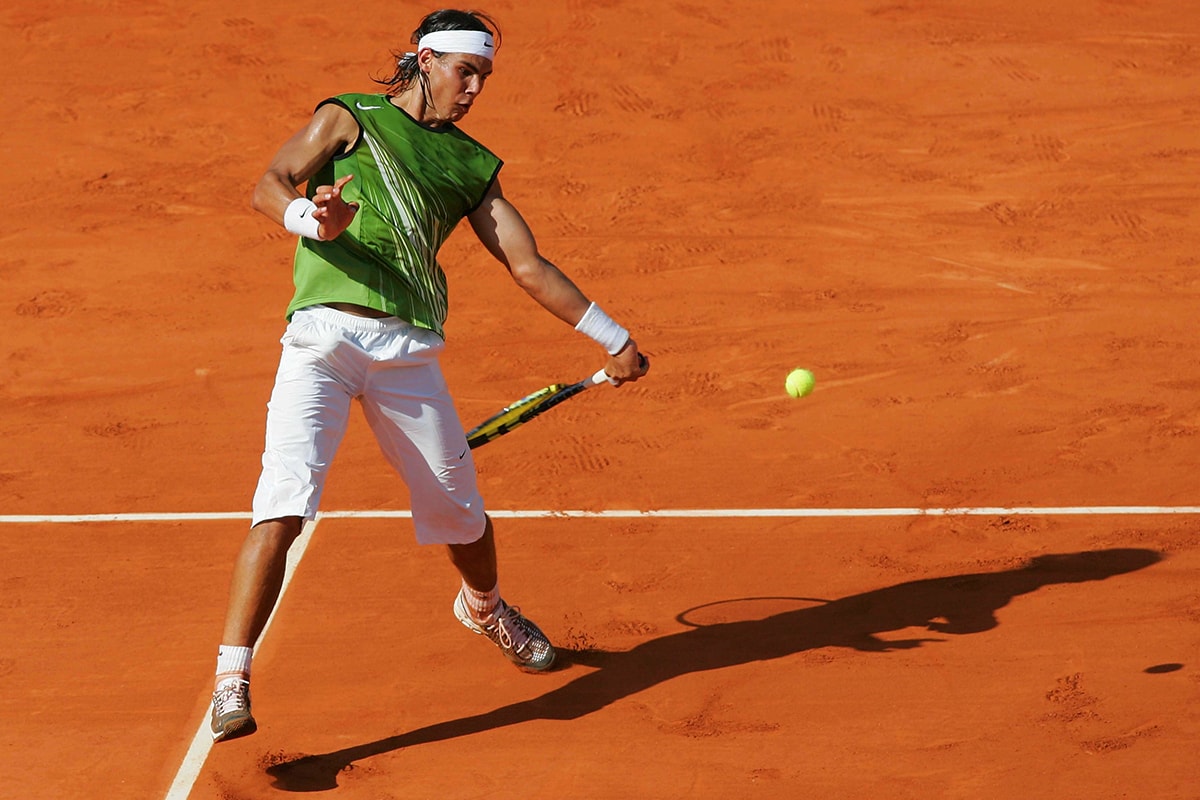 Christian Liewig/Corbis/Getty Images
3 of 3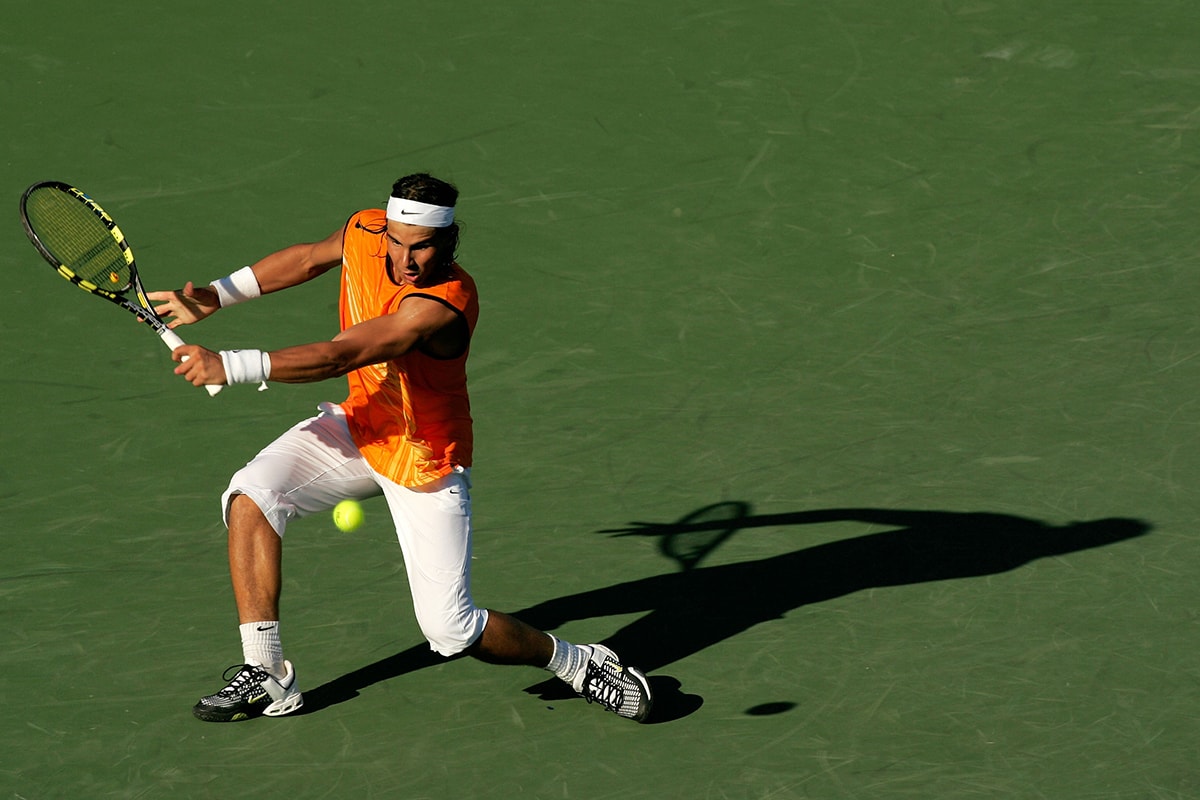 Ezra Shaw/Getty Images
In a sport of tennis, that has such a rich history… you know, the tennis polo is very iconic." — Roger Federer
9. Federer and Djokovic Revives the Classic Polo (2018)
Much like other areas of poplar culture, the world of tennis has also been hit with a breath of nostalgia. Over the past two years, two of the game's most successful players —
Novak Djokovic
and
Roger Federer
— both revived the iconic tennis polo that once graced the courts during much of the 19th century. Djokovic signed with Lacoste in 2017, and recalled how significant the brand's polos were to his childhood:
"My father would wear Lacoste polo shirts when I was a child,"
he said.
"I remember his drawers had stacks and stacks of polo shirts, all in different colours, so it's nice for me to be able to revisit my dad's wardrobe and update it a little bit."
A year later, Federer left his longstanding partnership with Nike for Uniqlo, and had some pretty strong opinions on the move:
"To be quite honest, I just feel like we have some awful tennis-looking outfits sometimes. They've just gone too far in the wrong direction,"
the ex-world champion said. "They want to make it look too much like a modern tennis shirt that is completely wrong, in terms of designs. Like a truck drove over it — or they're just going to come up with funky graphics, which I think in a sport of tennis, that has such a rich history… you know, the tennis polo is very iconic."
1 of 3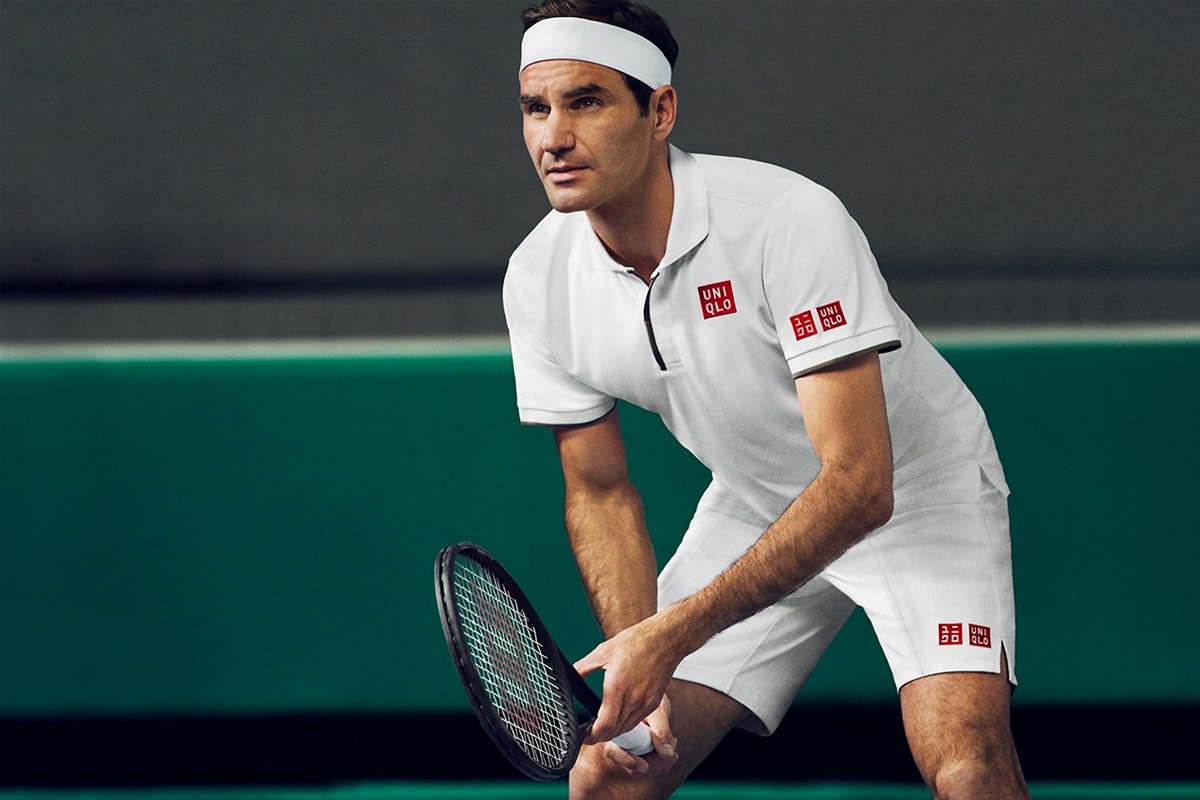 Uniqlo
2 of 3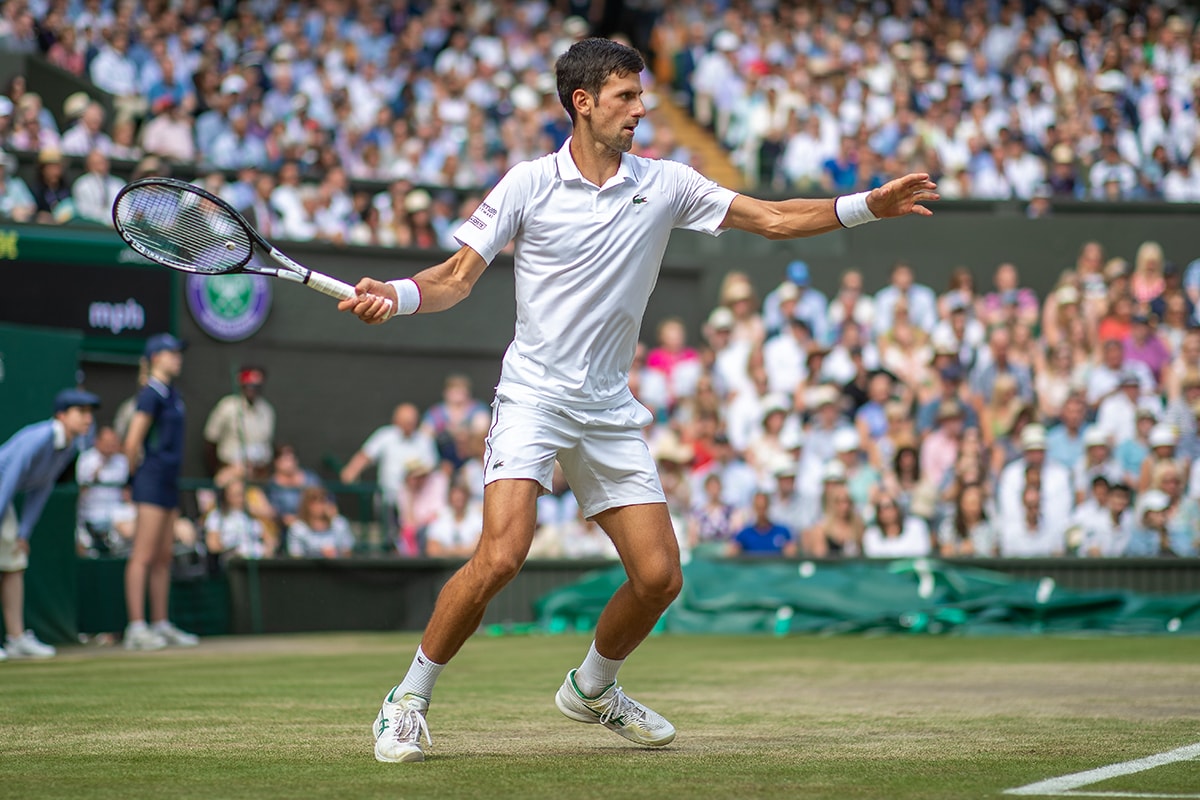 Tim Clayton/Corbis/Getty Images
3 of 3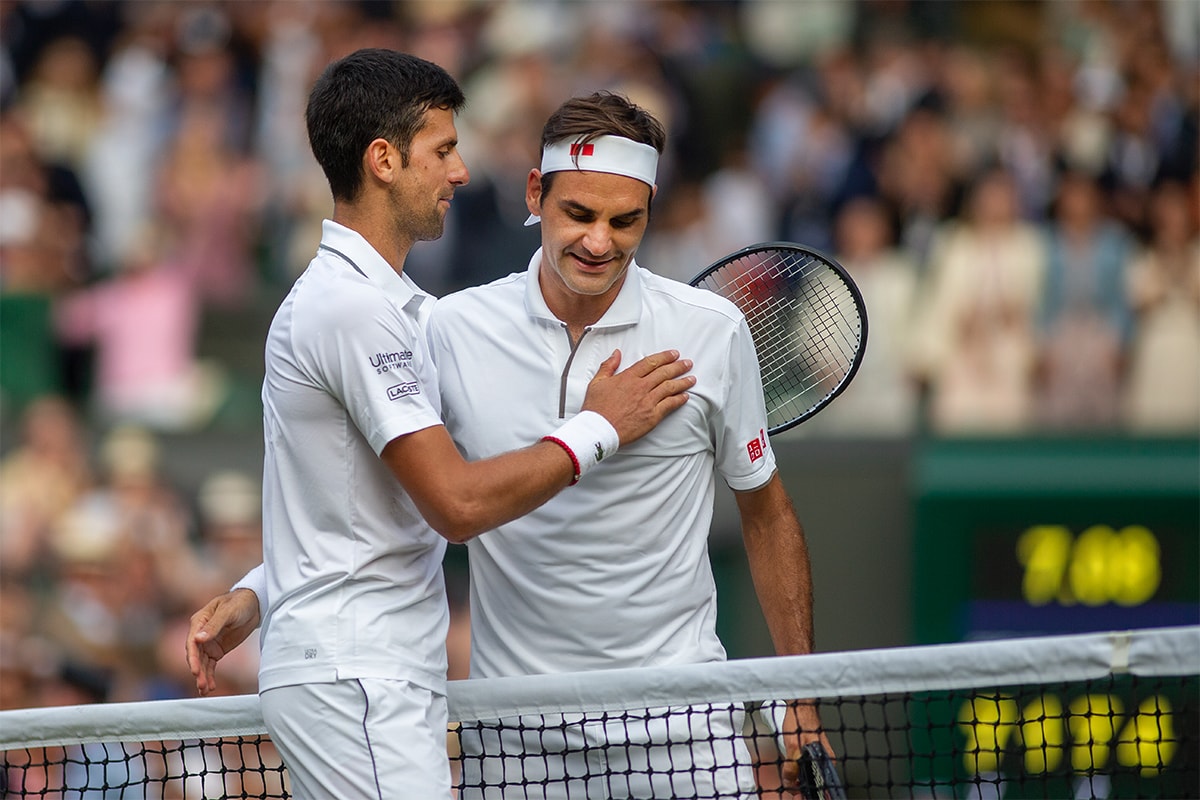 Tim Clayton/Corbis/Getty Images
"When it comes to fashion, you don't want to be a repeat offender." — Serena Williams
10. Streetwear Meets Tennis (2019)
While menswear in tennis evolved substantially over the course of the last century (and may actually have even come full circle now), it hasn't been entirely the same for women. In 2018, after giving birth to her daughter, American champion
Serena Williams
sported a Nike catsuit for most of her tour that year, an outfit that is arguably more revolutionary in the tennis world (for women) than Nadal's sleeveless ensembles. Unfortunately, by the time she reached Roland Garros that summer, the organizers of the French Open decided to ban the catsuit, arguing that Williams must
"respect the game and the place."
For Williams, it was more than just a fashion choice — the catsuit prevented her from getting blood clots, which she frequently experienced after giving birth. The ban was not only a huge hit for the 23-time Grand Slam singles champion, but a strong statement of the sport's stance towards gender equality. Despite the setback, Williams had the perfect response:
"When it comes to fashion, you don't want to be a repeat offender."
In 2019, Williams remained determined, and returned to the French Open with a new Off-White™ x Nike outfit emblazoned with words like "Mother," "Champion," "Queen," "Goddess" — a clear message of protest to the WTA. Designed by
Virgil Abloh
himself, it also marks the beginning of streetwear's entrance into the realm of tennis. Several months later, in a similar fashion, Japanese-Haitian player
Naomi Osaka
sported a tennis dress designed by sacai and Nike for the current US Open, another clear indicator of the fashion and streetwear industry's interest in the sport. While tennis apparel reached out of the courts and onto the streets in the days of Lacoste and Fred Perry, it now seems that the streets are finally flowing back onto the courts.
1 of 3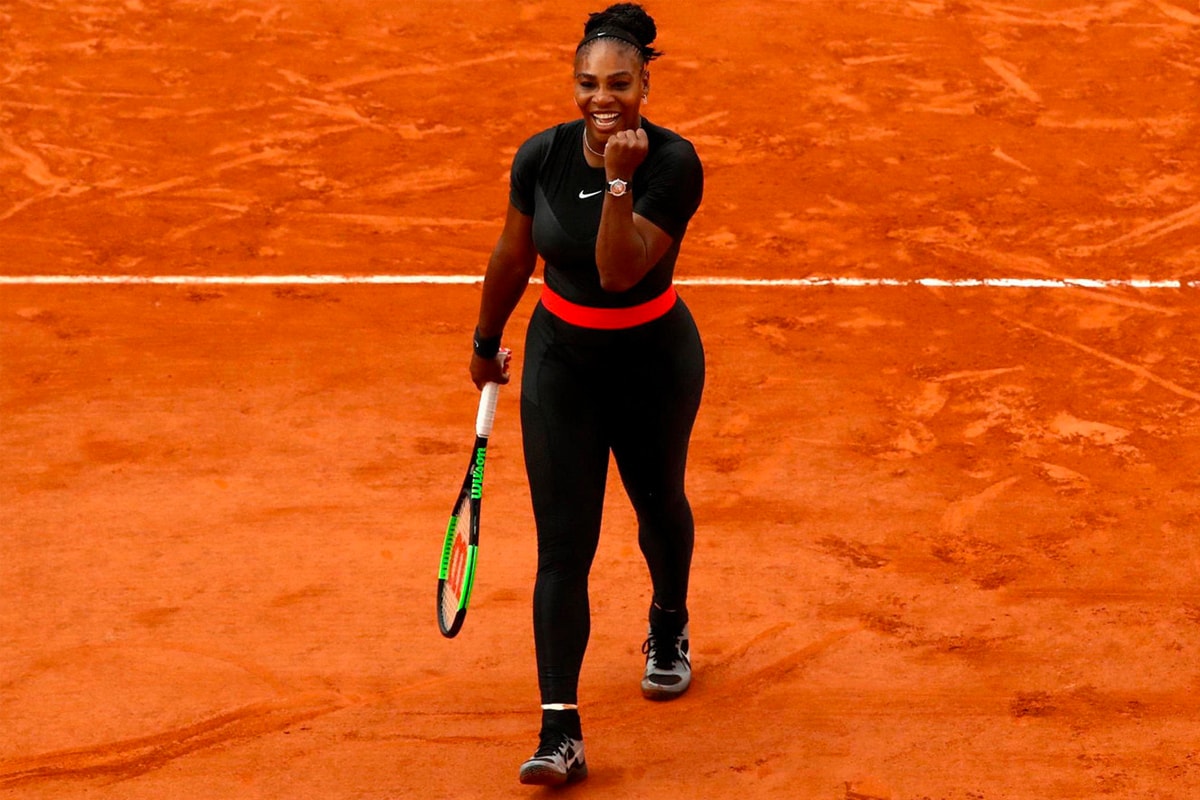 AFP/Getty Images
2 of 3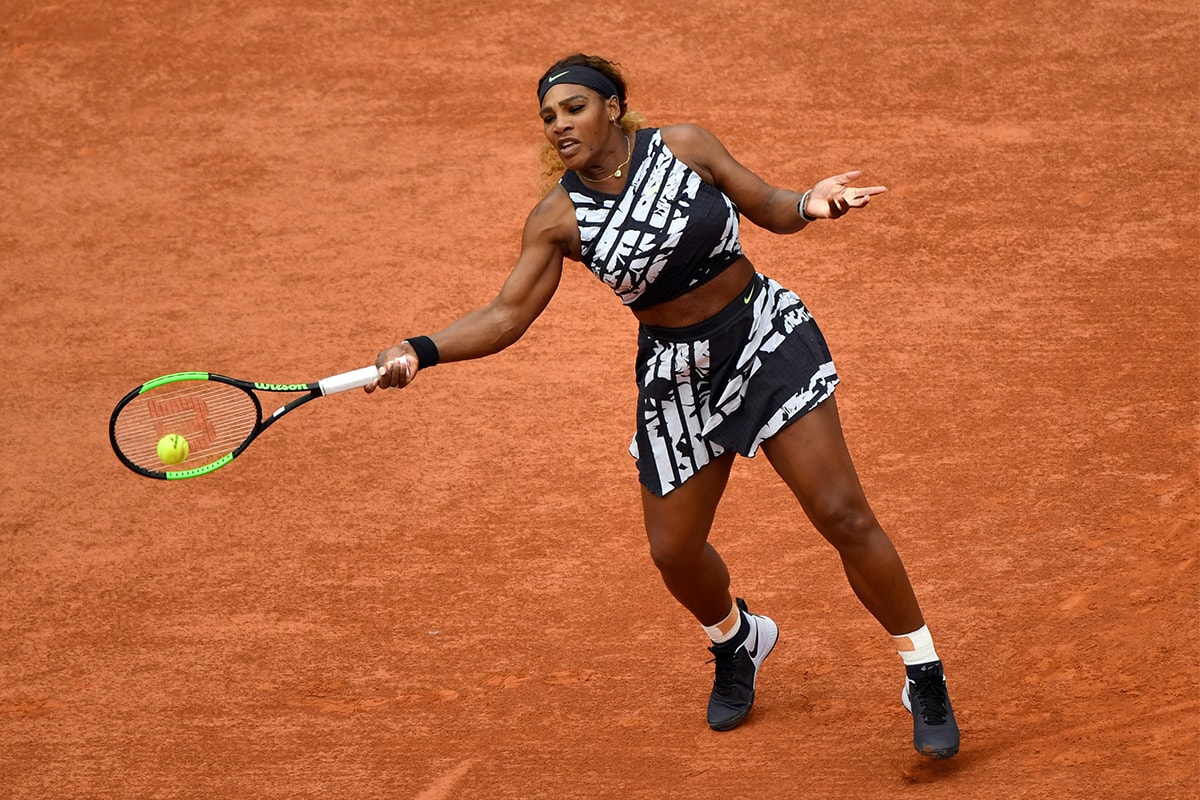 Anadolu Agency/Getty Images
3 of 3
Al Bello/Getty Images