Huawei Delivers World First With New Noise-Cancelling FreeBuds 3
Shots have been fired at Apple's AirPods.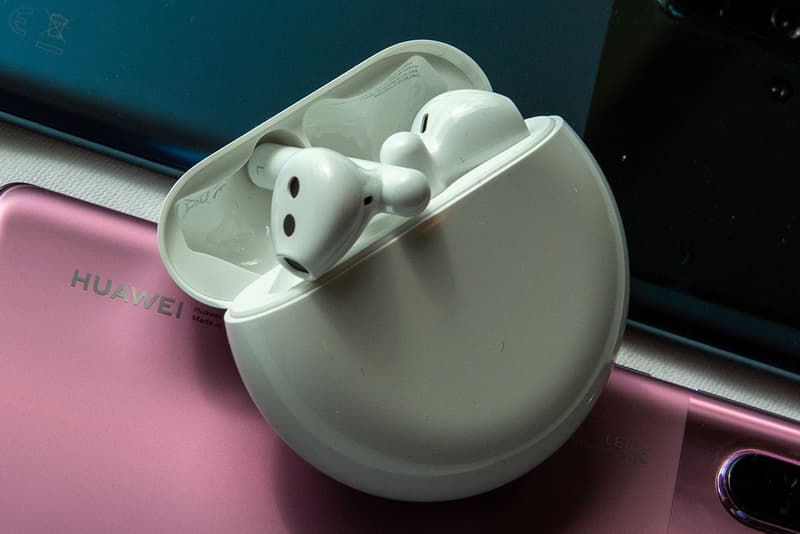 Huawei has unveiled its Apple AirPods-rivaling FreeBuds 3 featuring an open-fit design and noise cancellation. The new, truly wireless earphones bring technology that its Cupertino competitor is yet to include in its in-ear pieces, as well as a number of comfort-first details.
The FreeBuds 3 were announced today on the IFA 2019 stage, in which Huawei detailed the device's four hours of battery life in the earbuds themselves, as well as its charging case that brings its total listening time to 20 hours. They are the world's first noise-canceling headphones with an open-fit design, meaning the FreeBuds 3 do not create a sealed barrier between your ear and the outside — much like competitive noise-canceling devices and their typical silicone-tipped earpieces.
The Verge spoke to Huawei about this decision, noting that a seal is helpful to block sounds from the outside world that are delivered at a high frequency, and that noise-canceling earbuds usually work best against lower frequency sounds. The Verge states that Huawei said, "people are less sensitive to high-frequency background noises while they're trying to listen to music" and that it is useful to hear high-frequency sounds around you — such as car alarms — as it increases awareness.
Huawei's FreeBuds 3 come with Bluetooth 5.1 capabilities as standard — another world first according to the tech company — as well as a new Kirin A1 chip.
Also be sure to read about the 7 best wireless earbuds available right now.
In other news, Sonos has introduced its first-ever portable speaker.
LIVE: see the stunning new HUAWEI Freebuds 3 wireless headphones at #IFA19, powered by the Kirin A1 chip.

HUAWEI Freebuds 3 takes True Wireless Stereo Headset to a new generation.#HUAWEIFreebuds #HuaweiIFA2019 pic.twitter.com/OHrsjjWluS

— Huawei Mobile (@HuaweiMobile) September 6, 2019