Palace Purportedly Eyeing Investment Opportunities
Reports say the streetwear imprint is looking to fund its retail expansion.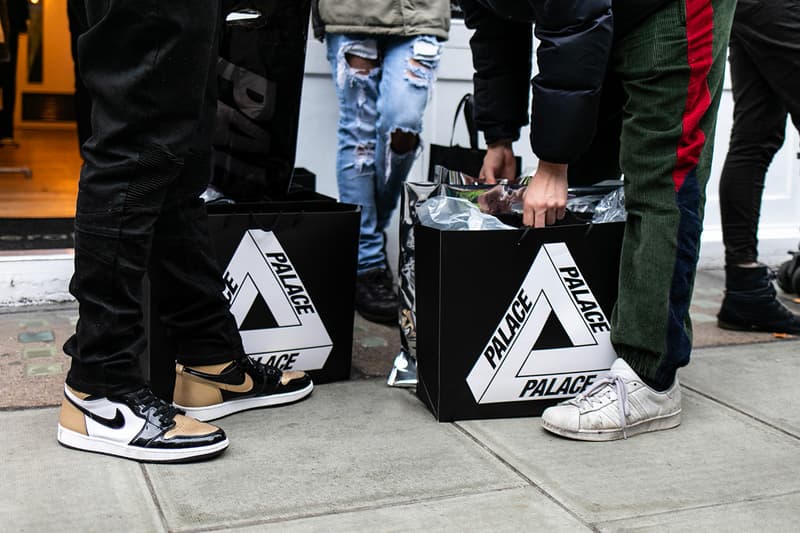 Following Supreme's massive $500 million USD investment from The Carlyle Group in 2017, as well as Farfetch acquiring New Guards Group (parent company of  Virgil Abloh's Off-White™) last month for $650 million USD, the next streetwear brand to purportedly be exploring outside investment is UK-based Palace.
As reported by WWD, the potential of striking an actual deal has yet to be learned, but investment talks are currently being explored, with the process "being aided by investment bank Rothschild." The talks are currently speculated to revolve around retail expansion, with founder Levent Tanju and co-owner Gareth Skewis seeking a partner to help in funding the brand's flagship growth. Just over the past year alone, the brand has opened two of its four stores in Los Angeles and Tokyo. If the rumors ring true, the move could mark an interesting development within the streetwear sphere, especially at a time when many luxury fashion houses are struggling to attract millennial consumers.
Palace's astronomical growth over the past several years has in a sense, reinvented the street aspect of streetwear—lavish marketing campaigns from using a severed Jonah Hill-head to announce its Tokyo flagship, to supporting various skaters and more have helped the brand embrace the community that consumes its products. The brand has catapulted into a significant cultural marker for many partaking in youth culture, from well-placed and highly-anticipated collaborations alongside Polo Ralph Lauren, Umbro, and adidas, the brand has been able to market its lifestyle to a wide range of customers through well-crafted '90s nostalgia, massive celebrity endorsements, and more.
All of this had led to a 79.3% increase in turnover from 2017's £14.4 million GBP to £25.9 million GBP in the beginning of 2018, with the brand's profit margins steadily growing. Much of this relies on Palace's authenticity within the lifestyle market, whereby the brand has effectively capitalized on its immense street cred through embracing its community, making it a unique opportunity for many investors looking to help the brand expand.
For more Palace news, take a look at the brand's recent "Deeper Understanding" skate video.