China's Largest Sportswear Retailer Announces $1.2B USD IPO
Owning a 15.9 percent market share in 2018.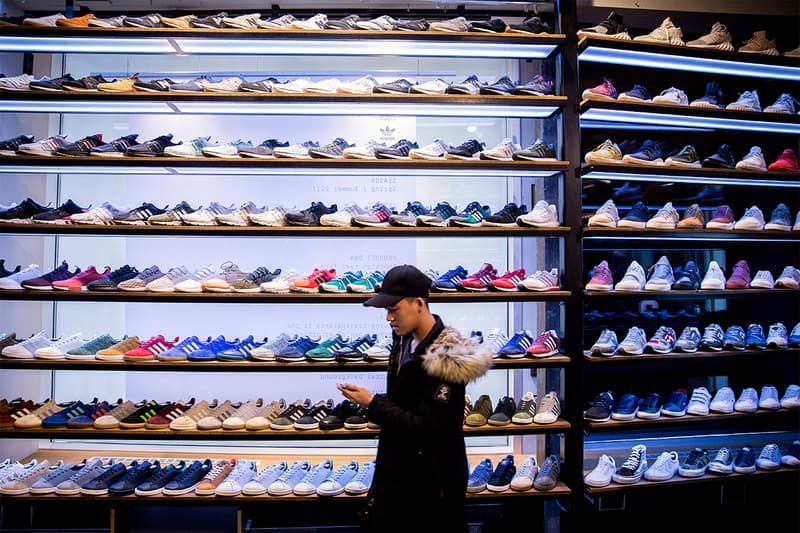 The largest sportswear retailer in China — Topsports — has just announced its $1.2 billion USD initial public offering at the Hong Kong Stock Exchange.
Holding 15.9 percent of the market share in China for sportswear (according to its IPO prospectus) the retail giant is owned by Chinese footwear company Belle International, which both manufactures and sells its own footwear under brands such as Belle and Staccato, and also distributes overseas labels such as Converse, Puma, The North Face, and Timberland. Topsports itself is a retail partner and distributor of massive global brands such as Nike and adidas.
The $1.2 billion USD IPO will involve roughly 930 million shares with prices ranging from $8.30 HKD to $10.10 HKD — or $1.06 USD to $1.29 USD — per share. It comes two years after Hillhouse Capital Group and CDH Investments privatized Belle International with a $6.8 billion USD deal in July 2017, and the term sheet suggests a $6.6 billion USD to $8 billion USD valuation for the sportswear giant.
In other fashion news, Nike's 2020 Q1 results indicate $10.7 billion USD in revenue.