DaBaby Reveals Tracklist & Release Date for New Album 'Kirk'
The Charlotte superstar is continuing his incredible run.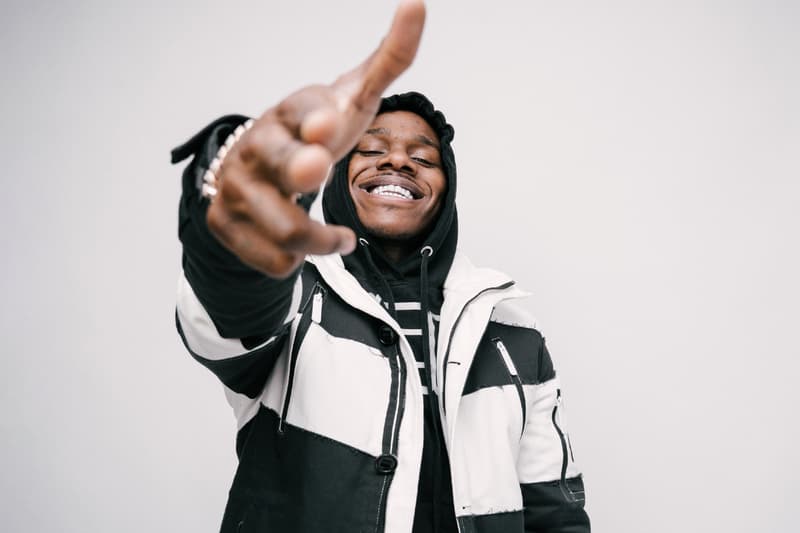 Towards the end of last month, DaBaby officially introduced his next major studio album, Kirk. Now, a few weeks later, the popular Charlotte rapper is revealing his forthcoming full-length project's official release date, tracklist and its star-studded range of collaborators.
In a recent interview with Charlie Sloth for Beats 1, DaBaby first announced plans to include a "song with all three members of the Migos" and "something with Chance the Rapper and somebody else on the song" on his new album. Last week, he also debuted Kirk's lead single, "Intro."
"I just stayed consistent and kept being creative," DaBaby told us, breaking down his formula for success. "I was never scared to just jump in there and try something new … I ain't afraid to be creative … We just work hard so when we have fun, we have fun," DaBaby adds. "When you find a way to have fun, while you're working, and it works for the supporters, it works for the people that's viewing your shit, they like it — it's different. Why would you shy away from it?"
You can take a look at the cover-art for DaBaby's forthcoming LP and his original Instagram announcement — as well as his new project's tracklist — below. Check back this Friday, September 27 for a complete stream of Kirk.
DaBaby – Kirk (Tracklist)

1. Intro
2. Off The Rip
3. Bop
4. Vibez
5. Pop Star (feat. Kevin Gates)
6. Gospel (feat. Chance the Rapper, Gucci Mane & YK Osiris)
7. iPhone (feat. Nicki Minaj)
8. Toes (feat. Lil Baby & Moneybagg Yo)
9. Really (feat. Stunna 4 Vegas)
10. Prolly Heard
11. Raw S**t (feat. Migos)
12. There He Go
13. XXL