Limited Edition 'Death Stranding' Sony PS4 Pro Bundle Features a Bridge Baby-Inspired Controller
No floating baby inside though.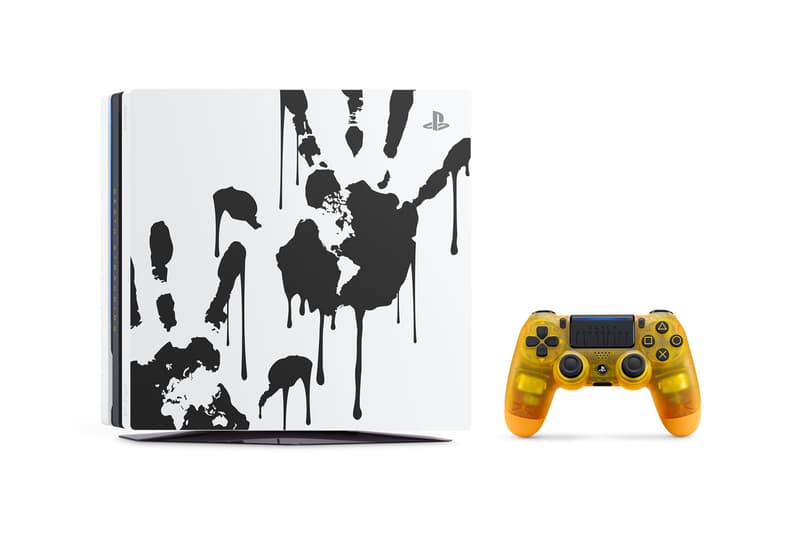 1 of 2
2 of 2
As the gaming world continues to wait patiently for the release of Hideo Kojima's Death Stranding, Sony has now unveiled a limited edition PlayStation 4 Pro Bundle for the highly anticipated video game.
Coming with a 1TB memory size, the Pro system features a white matte finish decorated with two contrasting BT handprints that form the shapes of the world's continents. But it is the DualShock 4 controller that really makes the limited edition set special. The wireless controller features an orange translucent construction inspired by Bridge Baby Pods, matching buttons and a "Death Stranding" marked touchpad. Finally, the bundle comes complete with a copy of Death Stranding on Blu-ray Disc.
Priced at $400 USD, the Death Stranding PlayStation 4 Pro Bundle will be available November 8 on sony.com and at select retailers.
For more gaming news, Fortnite is adding bots and tweaking its matchmaking system.