Amazon CEO Jeff Bezos Is Pitching Facial Recognition Laws to Federal Lawmakers
Following Amazon getting into trouble over its own facial recognition tech.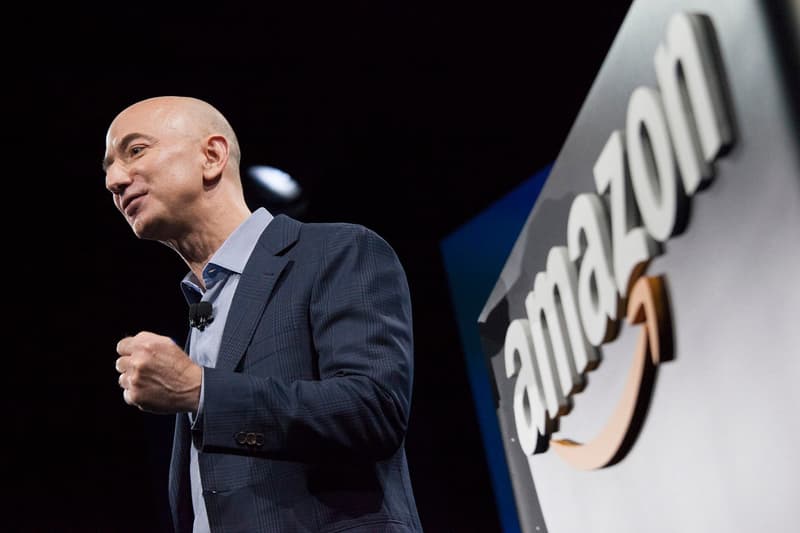 During Amazon's annual Alexa product event, CEO Jeff Bezos told reporters that his company is developing a set of facial recognition laws it intends to share with federal lawmakers. Although he did not provide details on the exact legislations, he acknowledged the use of facial recognition tech needs monitoring.
"Our public policy team is actually working on facial recognition regulations; it makes a lot of sense to regulate that," Bezos stated when responding to a posed question. "It's a perfect example of something that has really positive uses, so you don't want to put the brakes on it," Bezos continued. "But, at the same time, there's also potential for abuses of that kind of technology, so you do want regulations. It's a classic dual-use kind of technology."
This follows Amazon previously facing criticism over its own facial recognition tech Amazon Rekognition, and the company subsequently offering the technology to law enforcement agencies to aid in criminal investigations. Many scrutinized the company for "powering a government surveillance infrastructure," which led Amazon to publish guidelines that it hoped lawmakers would examine and enforce.
The American Civil Liberties Union were quick to pen a letter to Amazon in disapproval, stating it used Rekognition software that wrongly matched 28 members of Congress with the mugshot of criminals. Amazon suggests ACLU used the tech under the wrong setting.
Even Amazon's own employees have protested Rekognition and Amazon's contracts with law enforcement to use it. Orlando cops abandoned their Rekognition contract after realizing how buggy the tech was, and cities like San Francisco have come out to ban facial recognition being used by government agencies and police alike.
In a statement to Vox, ACLU Northern CA Attorney Jacob Snow said:
"It's a welcome sign that Amazon is finally acknowledging the dangers of face surveillance. But we've seen this playbook before. Once companies realize that people are demanding strong privacy protections, they sweep in, pushing weak rules that won't protect consumer privacy and rights. Cities across the country are voting to ban face surveillance, while Amazon is pushing its surveillance tech deeper into communities."
In other tech news, eBay CEO Devin Wenig is stepping down from the company.
Surprise appearance by Bezos with surprise announcement about Amazon creating its own draft facial recognition laws to pitch to lawmakers https://t.co/MdWwkWZxgj pic.twitter.com/Rk8skdM3Dp

— Jason Del Rey (@DelRey) September 26, 2019