Zaha Hadid Architects Debuts Sprawling Beijing Daxing Airport
Expected to service 45 million passengers in its first year alone.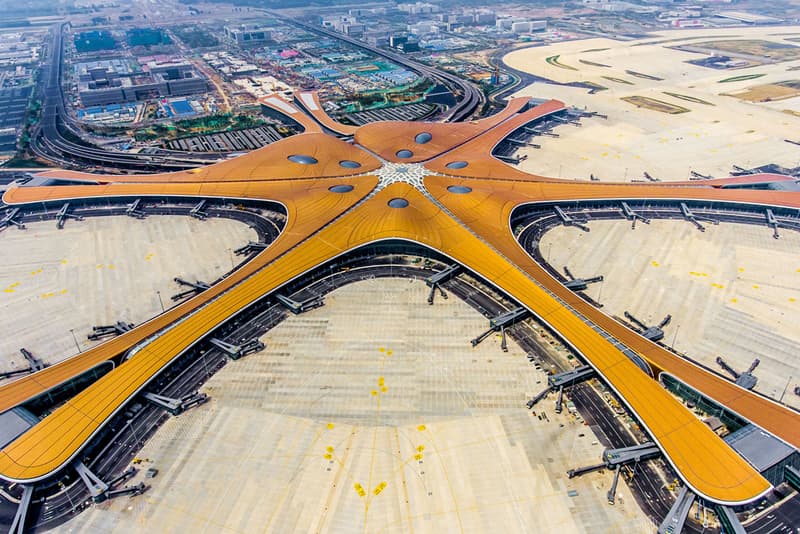 In partnership with French engineering company ADP Ingénierie (ADPI), Zaha Hadid Architects (ZHA) has completed the expansive Beijing Daxing International Airport (PKX). The new star-shaped hub is the second airport in the Chinese capital, measuring in at a sprawling 700,000 square meters across its six flowing forms.
ZHA and ADPI constructed the terminal in line with traditional Chinese architecture principles, which aim to connect separate spaces with a central courtyard area. The layout is also intended to help make travel more efficient for passengers; the press release indicates that it takes less than 8 minutes to walk to any boarding gate. Additionally, the radial design invites in natural light, which enters the building through several windows and linear skylights.
PKX is officially open now and expects to service 45 million passengers in its first year alone; that sum is expected to swell to 72 million travelers by 2025. Eventually, the structure will be expanded further and gain the space to accommodate up to 100 million passengers.
Elsewhere for Zaha Hadid Architects, the firm recently premiered the cube-shaped Opus building in Dubai.