The Best Announcements from Amazon's Fall 2019 Hardware Event
From Samuel L. Jackson's voice as an Alexa option to the smart oven, we've listed the best of the bunch.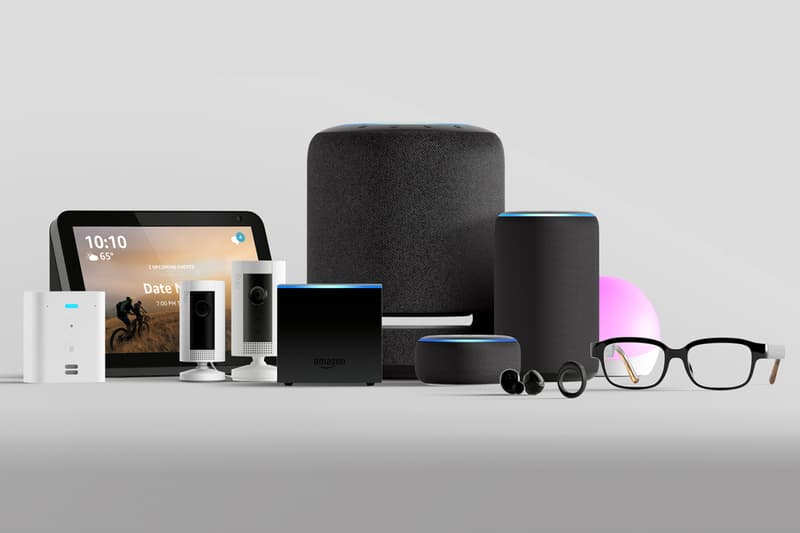 Amazon has wrapped its 2019 hardware event where it announced 15 new products coming down the pipe, including new wireless earbuds, Alexa-enabled smart glasses, and its smallest Echo device: the Echo Flex. Bigger announcements like Amazon's new smart ring the Echo Loop were complemented with smaller announcements like the incrementally updated Echo Dot smart speaker with its newly-integrated clock.
Other products mentioned include the Echo Show 8 smart display, the Echo Glow smart lamp for kids, the "All-New Eero" Wi-Fi system, the extremely compact outlet Echo Flex unit,  and the equally as small Ring indoor camera, which uses battery or a wall outlet like the Echo Flex for power.  However, in the list below, we have rounded up the best products to be announced at the event, and most of them are available for preorder right now.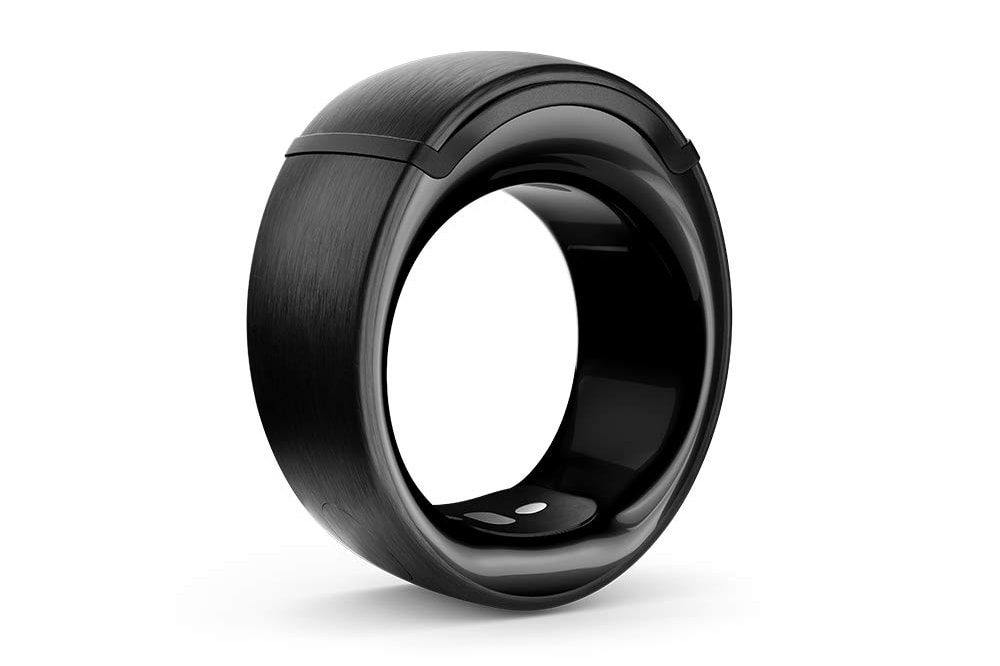 We start with the final device unveiled by Amazon, its upcoming smart ring the Echo Loop. The large titanium ring utilizes a haptic engine and two microphones to listen to its users' Alexa requests. It uses Bluetooth to get to the internet via your phone and responds in a whispered tone. It will only be available in an invite-only program and will launch for $129 USD.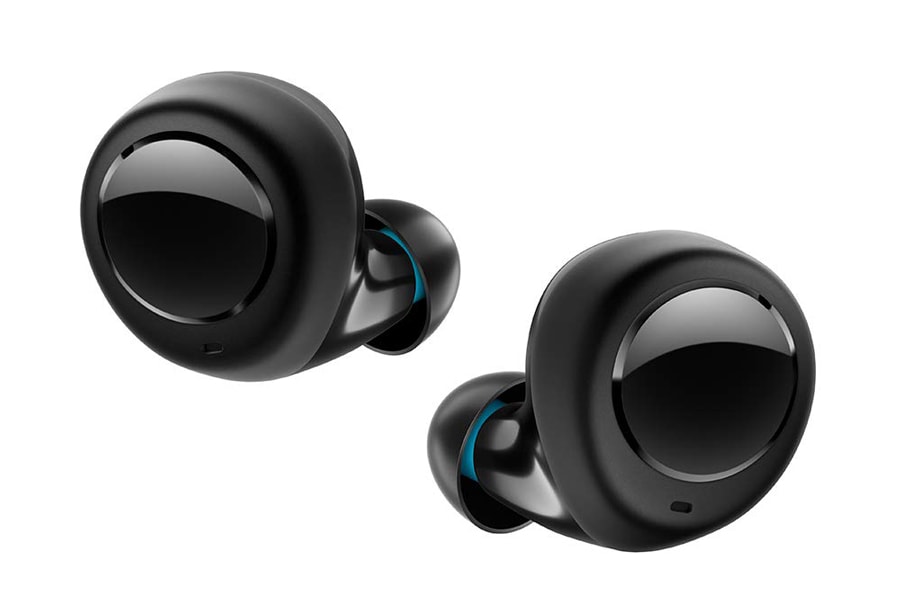 Amazon has officially entered the wireless earbud game with its wireless Echo Buds. Each bud uses dual armature drivers for balanced sound and Amazon boasts 5 hours of battery life, with up to 20 hours when using the case. Its noise isolation is due to Bose's smart noise tech and we are able to work with any voice assistant, not just Alexa. Preorder the Echo Buds today at $129 USD and have them available for the holidays.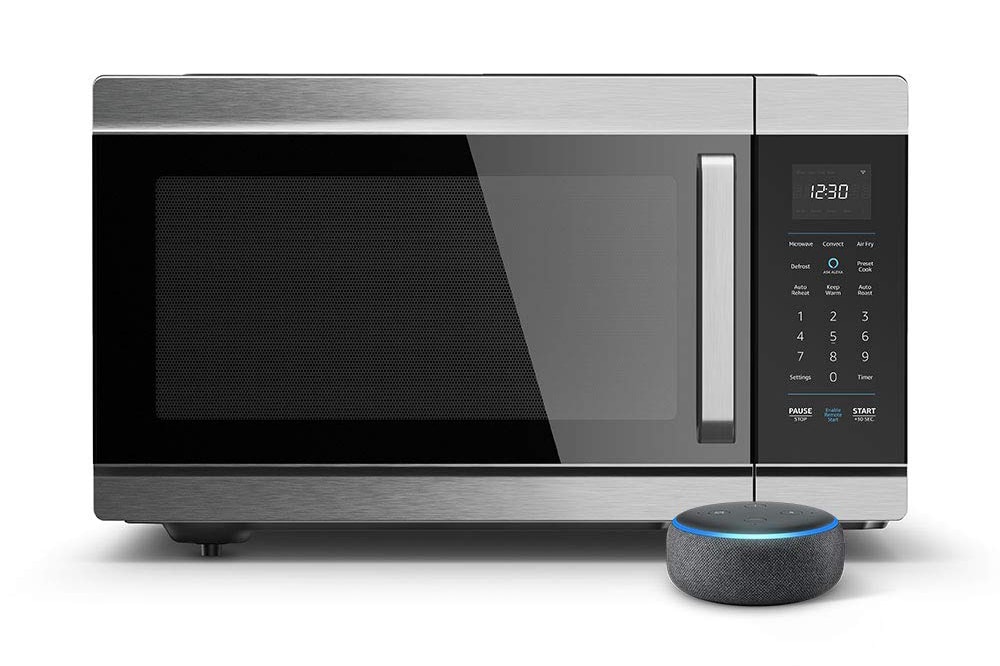 Following Amazon's Alexa-enabled microwave last year, the device has been updated as the Amazon Smart Oven. Although the microwave has buttons, it's main function behind warming food is being able to use Alexa to take commands via the free Echo Dot that comes alongside it. The device can also cook food as well as air fry. It even scans barcodes on food items and delivers estimate cooking items. Similar to most of these products, the Amazon Smart Oven is available for preorder now at $249.99 USD.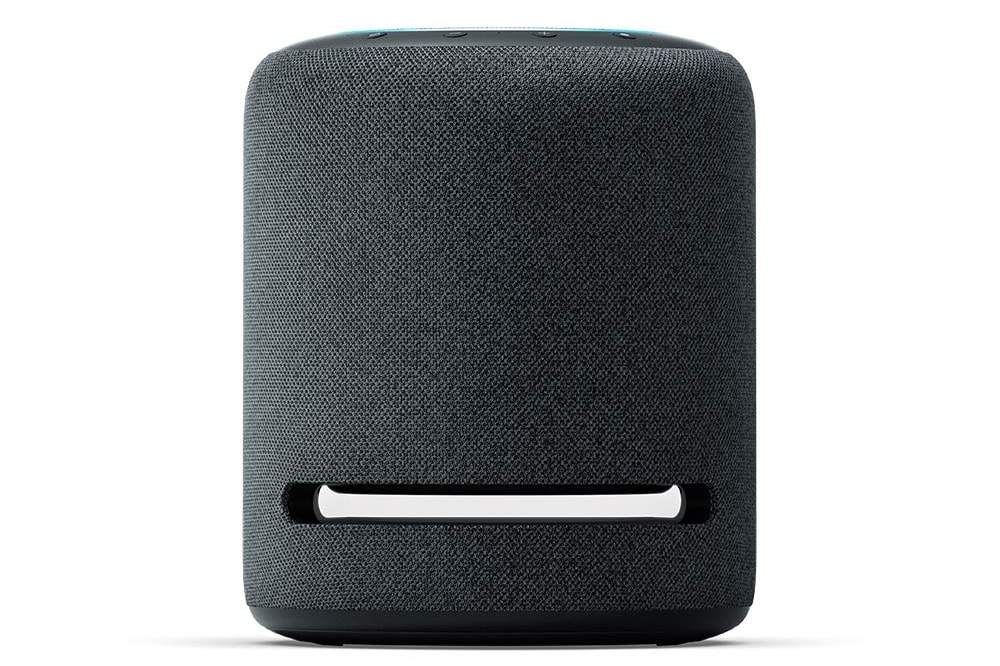 This is the newest installment of the Echo series. However, this high-end version can adapt its sound based on the location its placed in. It also supports Dolby Atmos and 3D audio, which allows the device to play lossless music when paired alongside its newly announced HD Music streaming service. It is available for preorder today at $199 USD.
Amazon Announce New Celebrity Voices for Alexa
Amazon will provide a star-studded cast of voices for Alexa, with the first being Samuel L. Jackson. It will incorporate swears in its explicit version, allowing the actor to say curse words in his own very special way. The voice pack is posied to arrive with other celebrities sometime in 2020.