eBay CEO Devin Wenig Steps Down From the Company
As part of its previously announced operating review.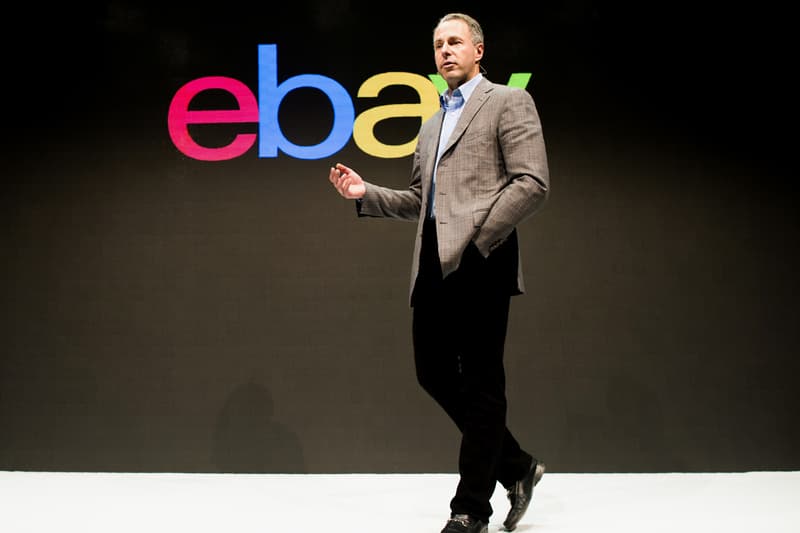 eBay announced its CEO Devin Wenig has stepped down from the company. Wenig previously joined the company eight years ago following his resignation as a Reuters executive and became eBay's CEO following its spin-off of Paypal in 2015.
"Devin has been a tireless advocate for driving improvement in the business, particularly in leading the Company forward after the PayPal spinoff," says Chairman of the Board Thomas Tierney. "Indeed, eBay is stronger today than it was four years ago. Notwithstanding this progress, given a number of considerations, both Devin and the board believe that a new CEO is best for the company at this time." The e-commerce giant also says its "previously announced operating review is ongoing and the company expects to provide an update this fall," as stated by CNBC.
eBay's Senior Vice President and Chief Financial Officer Scott Schenkel has been elected interim CEO by the company's board members. Also part of eBay's shake-up, eBay will also appoint Vice President, Global Financial Planning and Analysis, Andy Cring, as interim CFO.
The announcement follows a letter penned from investors Elliott Management earlier this year, which publically stated key issues within the company. "Today eBay suffers from an inefficient organizational structure, wasteful spend and a misallocation of resources," it read. As such, eBay has since laid off several employees as part of its ongoing reconstruction.
eBay shares have since slipped as much as 3% following the announcement of Wenig's departure and marks the second major CEO departure today with Juul CEO Kevin Burns announcing he will resign.
In related news, WeWork CEO Adam Neumann stepped down from the company yesterday.
In the past few weeks it became clear that I was not on the same page as my new Board. Whenever that happens, its best for everyone to turn that page over. It has been an incredible privilege to lead one of the worlds great businesses for the past 8 years.

— Devin Wenig (@devinwenig) September 25, 2019
it stands for economic democracy, and has a culture and community that are examples of how technology can enable, empower, and bring us together. I will be forever grateful for having been given the honor to lead this special place. and I will always, always, be in @ebay's corner

— Devin Wenig (@devinwenig) September 25, 2019
whatever comes next. With gratitude……….

— Devin Wenig (@devinwenig) September 25, 2019