JUUL Replaces CEO & Halts All US Advertising (UPDATE)
Amid growing concerns regarding teenage smokers.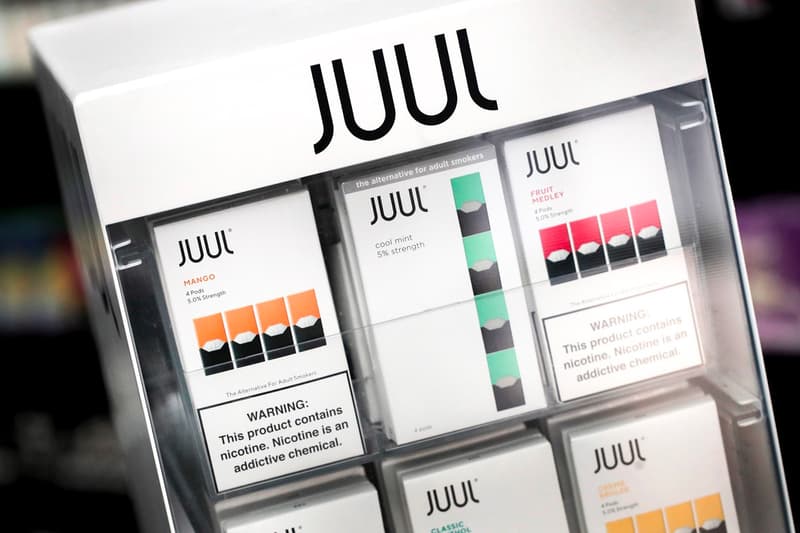 UPDATE (September 25, 2019): As of this morning, JUUL CEO Kevin Burns is being replaced by K.C. Crosthwaite, an executive at tobacco company Altria, amid a reported federal probe into the company due to its questionable marketing practices. According to The Verge, the e-cigarette brand has also announced that it will be "suspending all broadcast, print and digital product advertising in the US."
ORIGINAL STORY (September 24, 2019): According to a new report from The Wall Street Journal, federal prosecutors in California have commenced a criminal probe into JUUL — one of the US' biggest startups valued at $38 billion USD last year. Unfortunately, the focus of the probe has not been revealed yet, with the US attorney's office saying they can neither confirm nor deny any ongoing probe into the e-cigarette maker. JUUL has responded in a similar fashion, with its spokesperson giving no official statement as of now.
The new criminal probe comes amid growing concerns regarding e-cigarettes and their influence on teenage smoking, which has already led to increased scrutiny of JUUL by various federal agencies. The FTC is currently investigating whether JUUL had used influencers on social media as a marketing strategy to appeal to minors, whilst the FDA is conducting a probe into the high nicotine content of JUUL's refill pods. The Trump administration itself has also announced plans to ban e-cigarettes earlier this month.
JUUL's CEO Kevin Burns had previously addressed the issue of teenagers smoking the brand's e-cigarettes: "It's not intended for them. I hope there was nothing that we did that made it appealing to [children]."
Stay tuned as the story develops.
Elsewhere in tech, Snap Inc is helping the FTC in an antitrust probe of Facebook.