Maison Margiela Tears Apart Military Suits for SS20
An aggressive call to arms.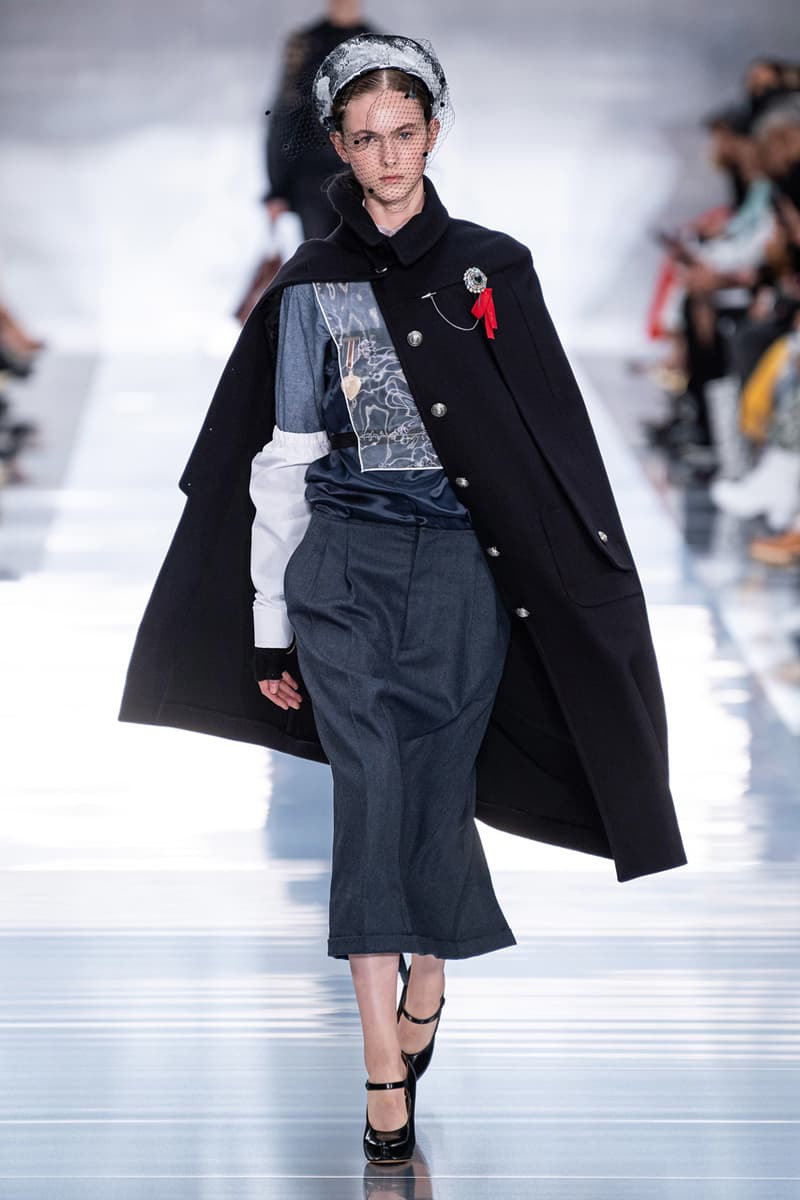 1 of 31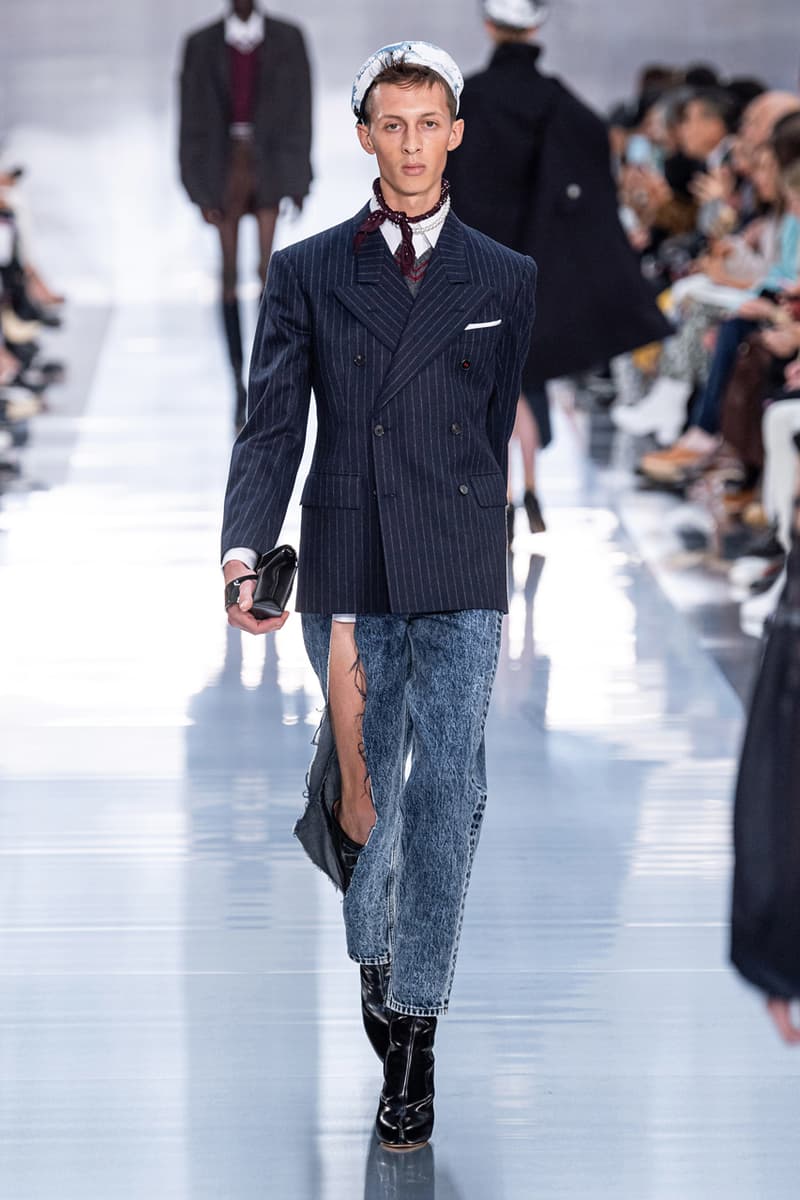 2 of 31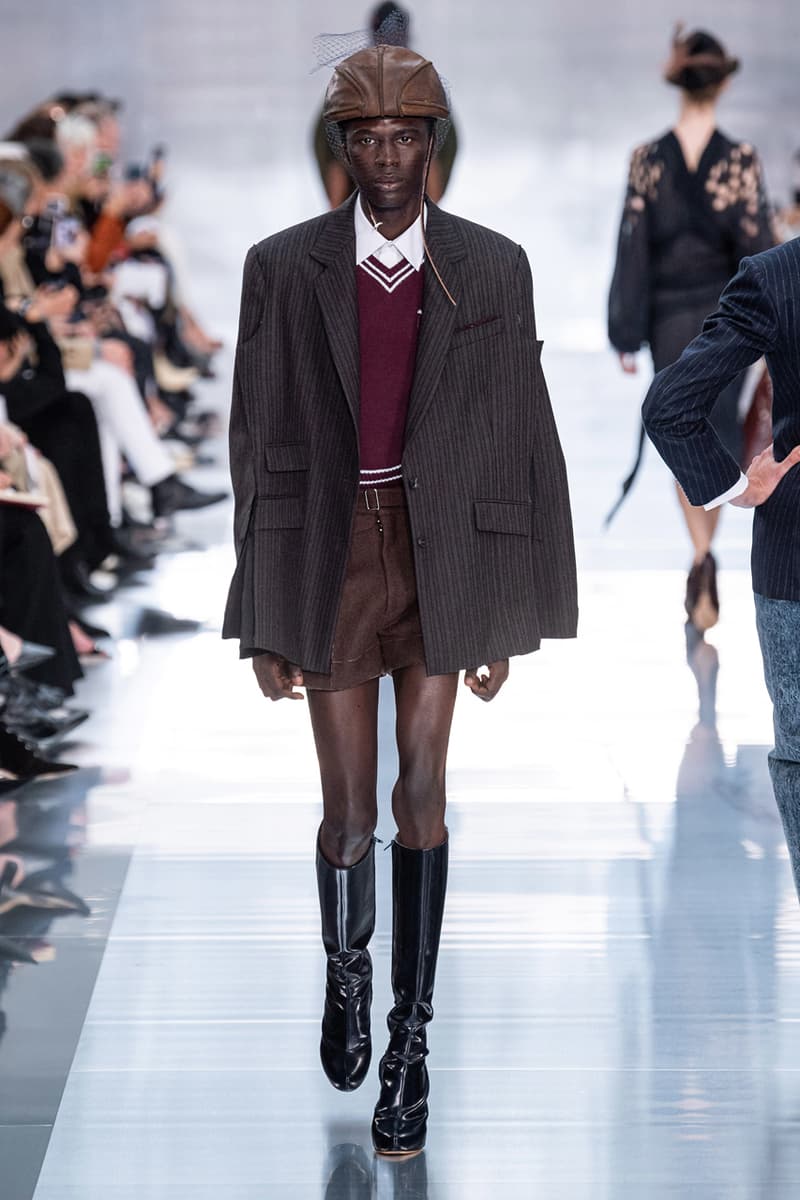 3 of 31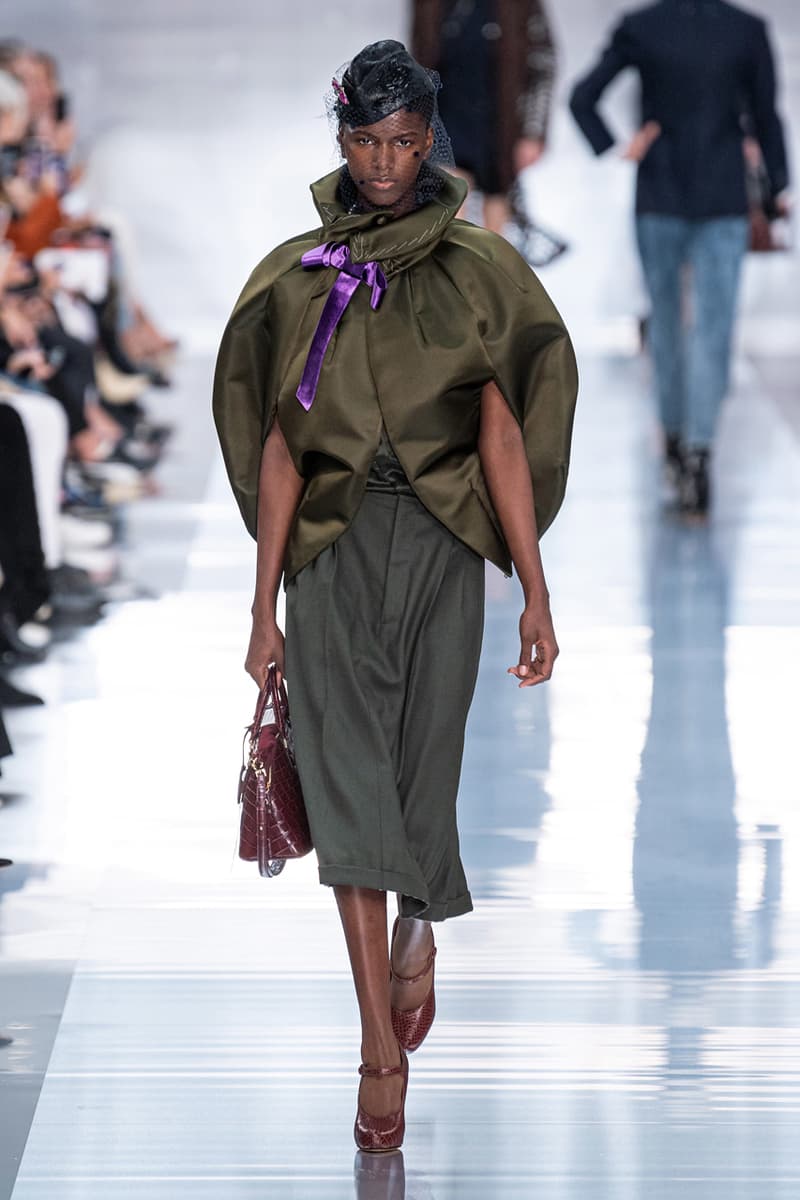 4 of 31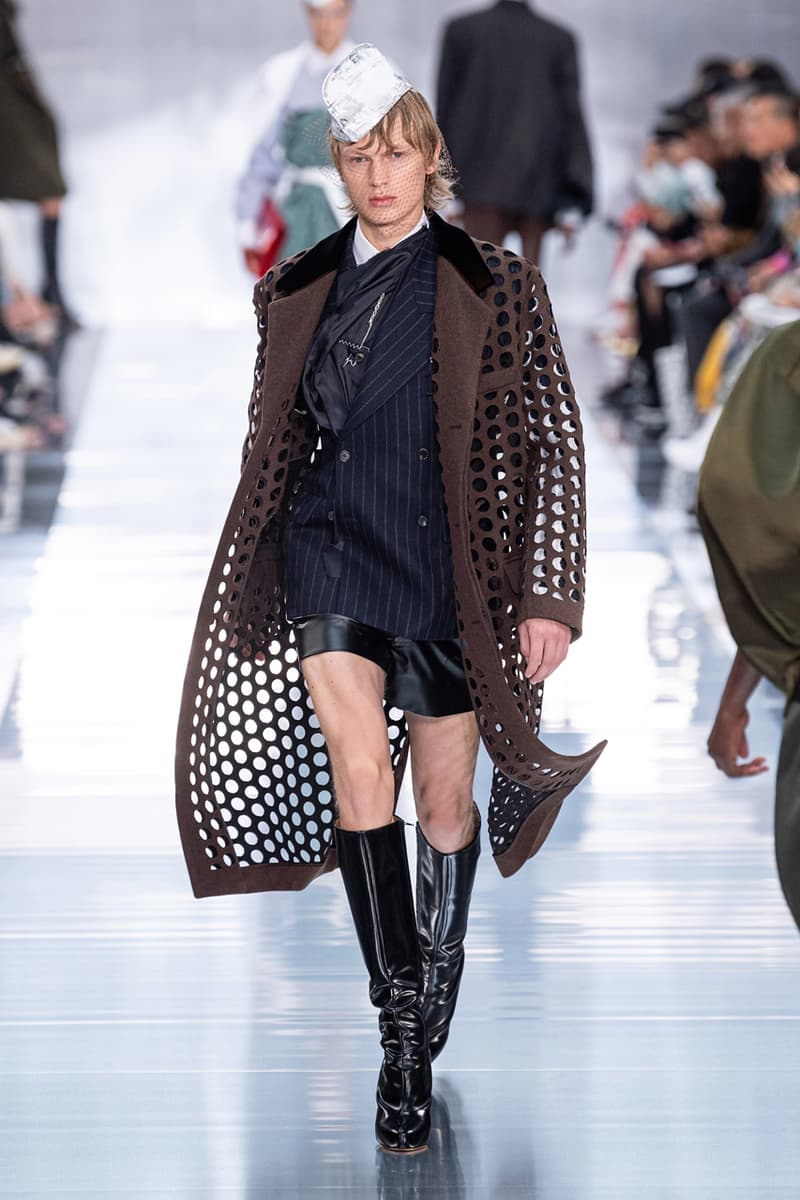 5 of 31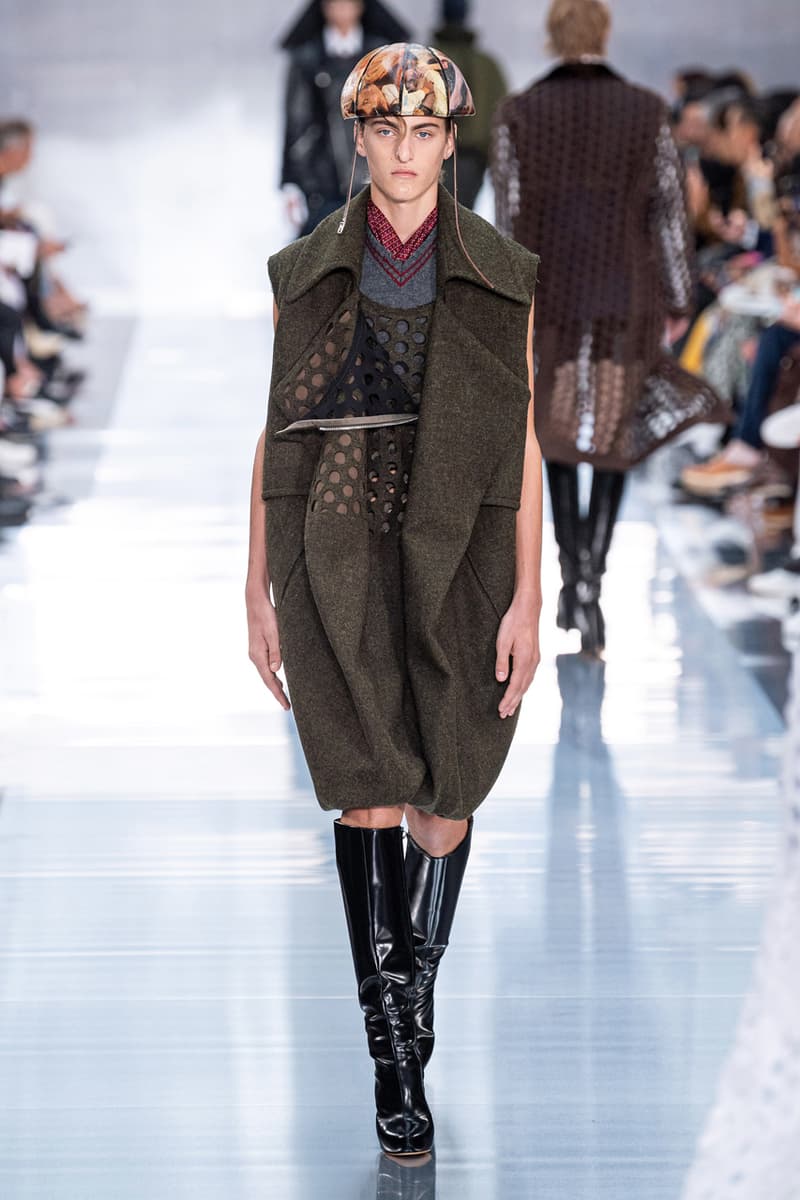 6 of 31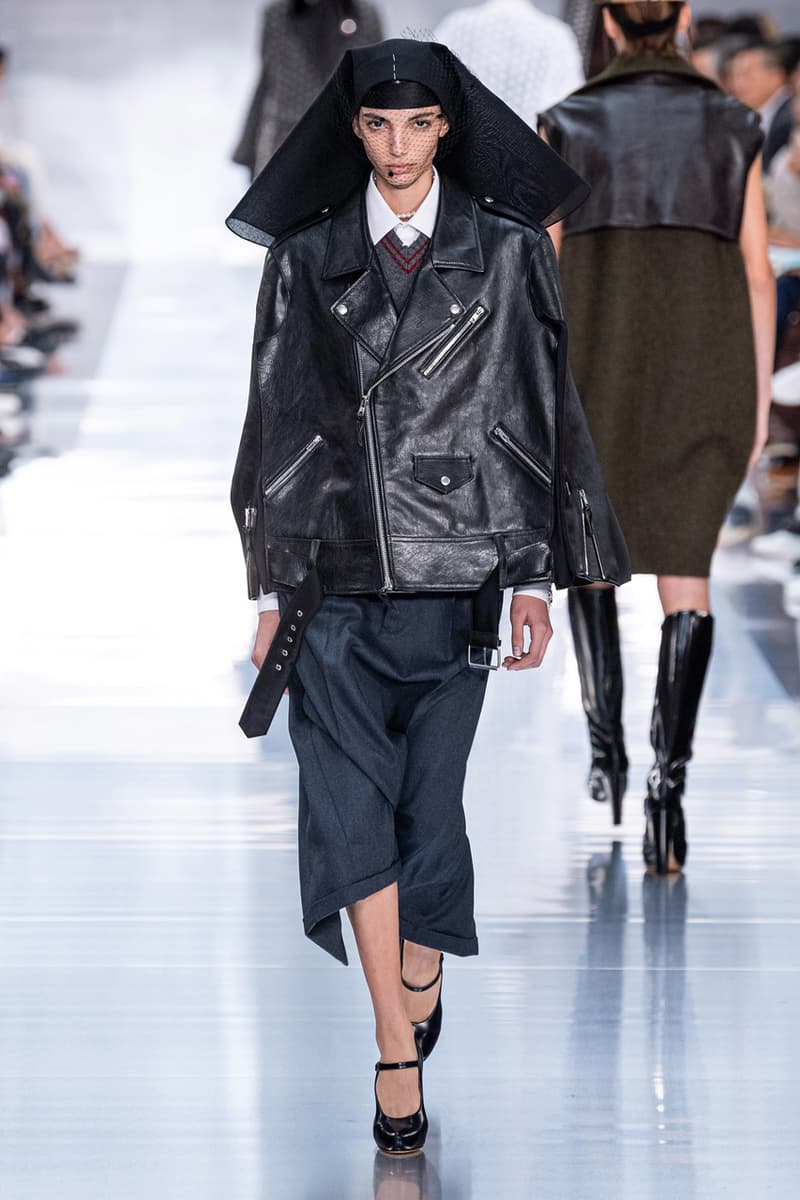 7 of 31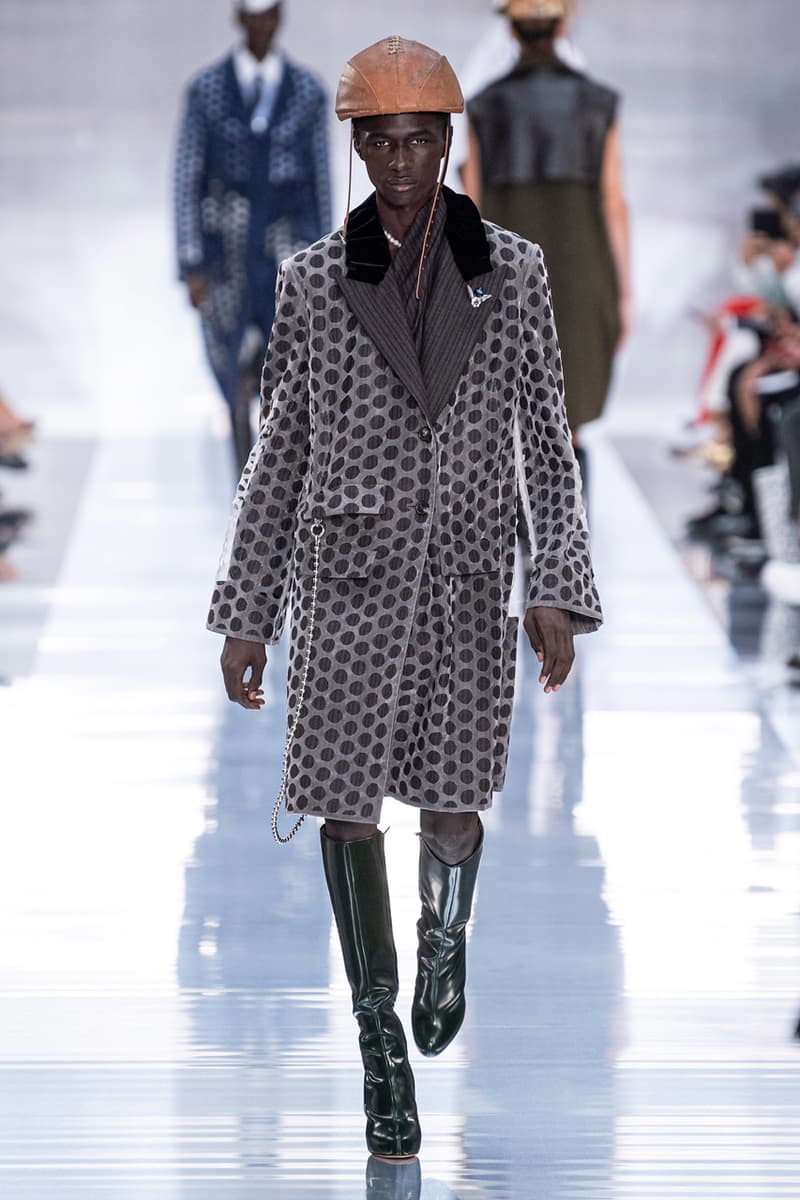 8 of 31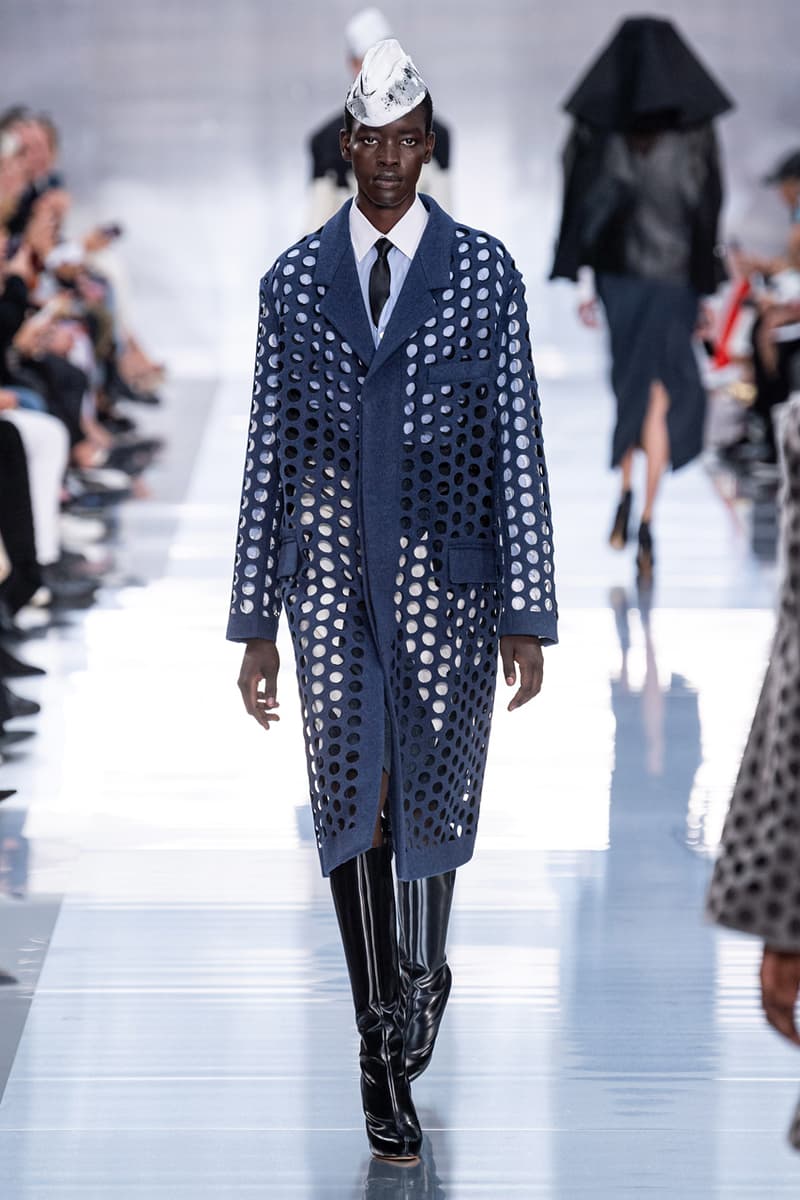 9 of 31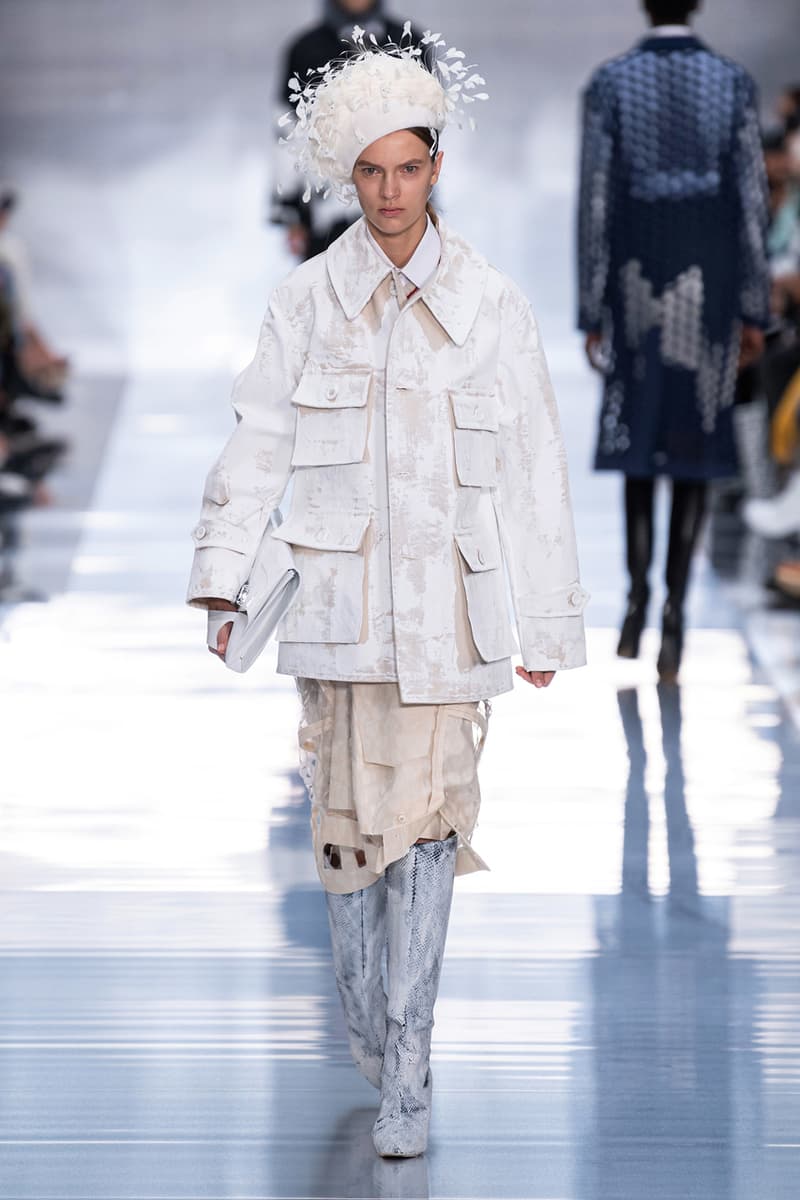 10 of 31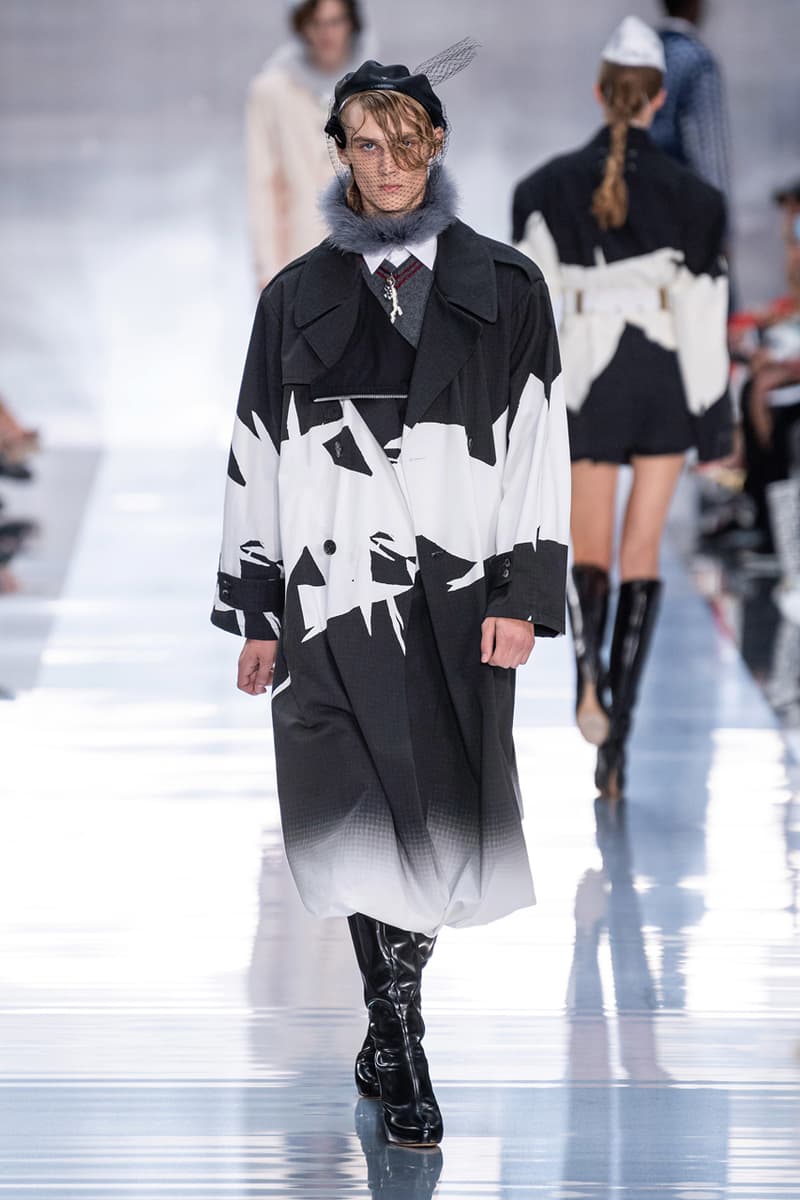 11 of 31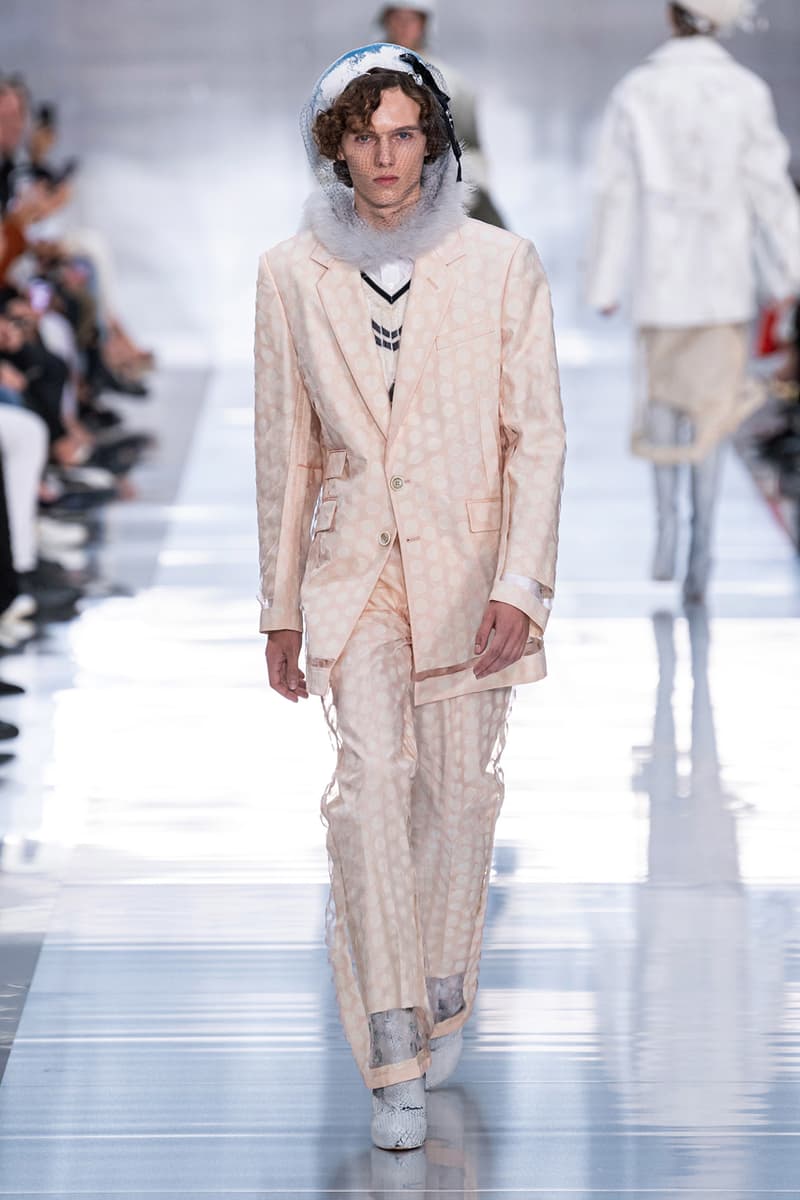 12 of 31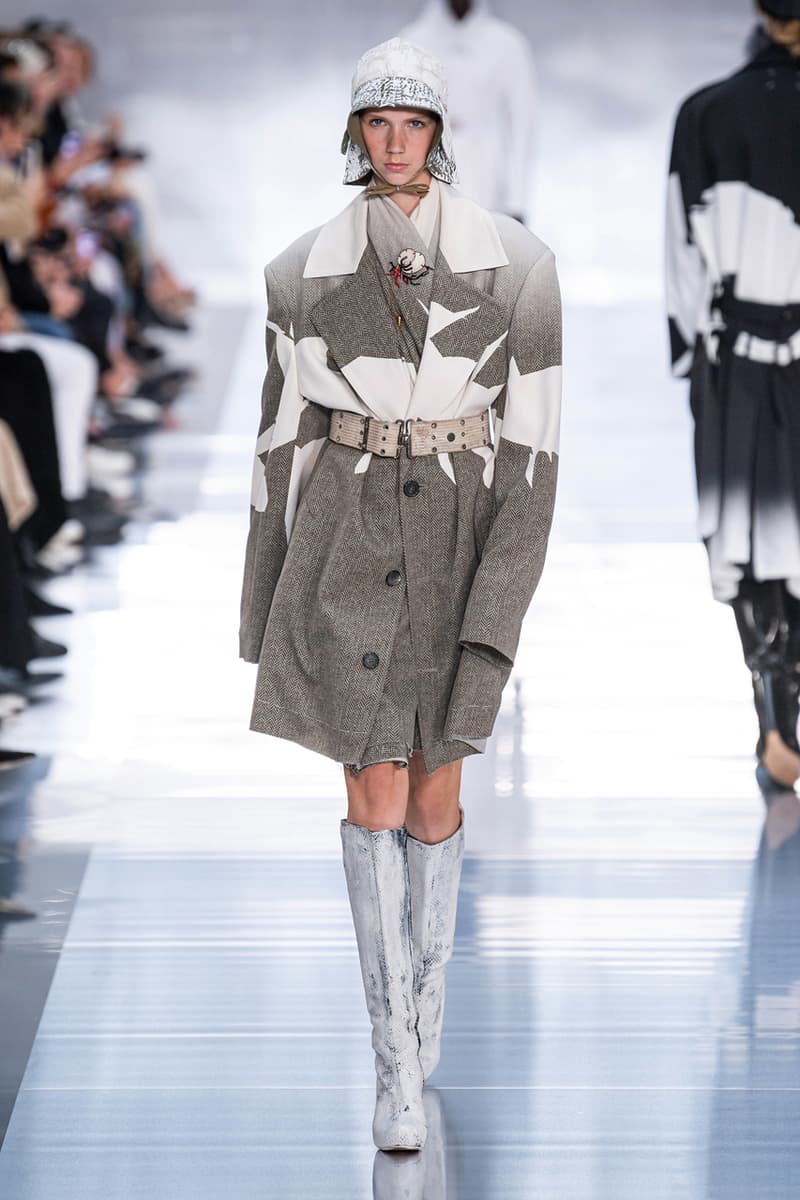 13 of 31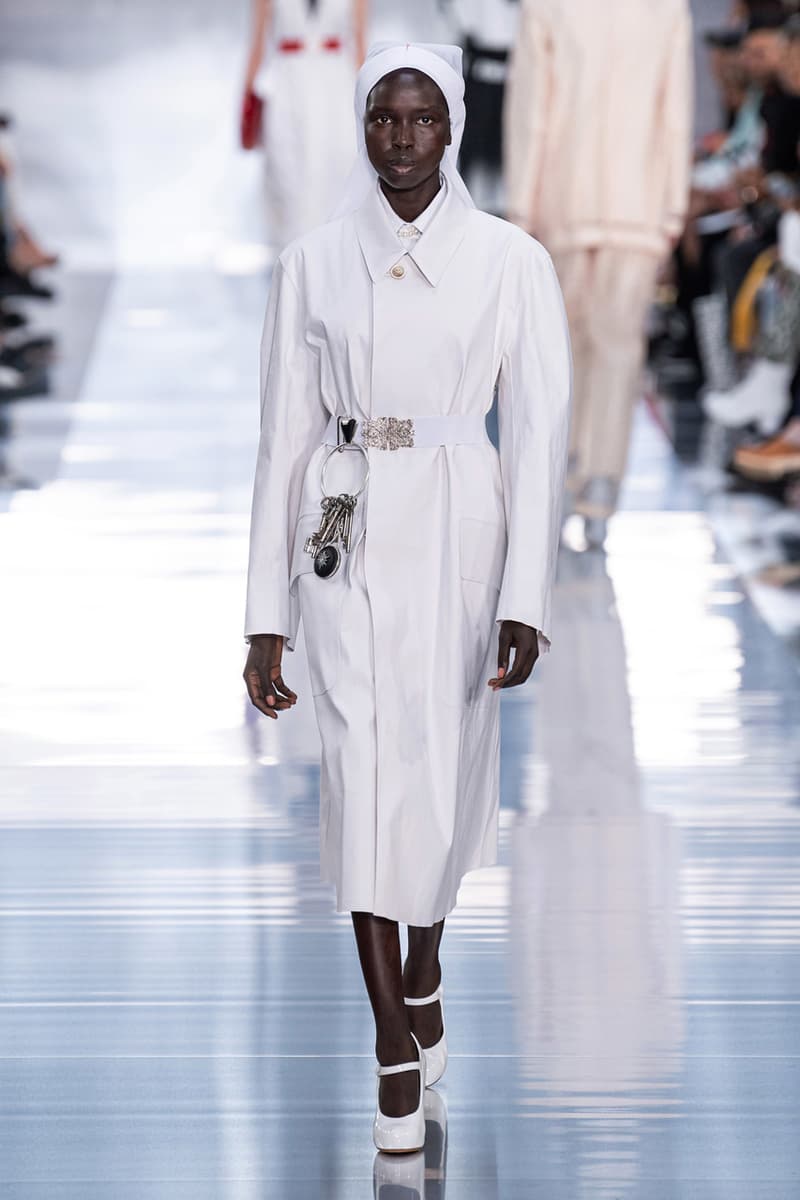 14 of 31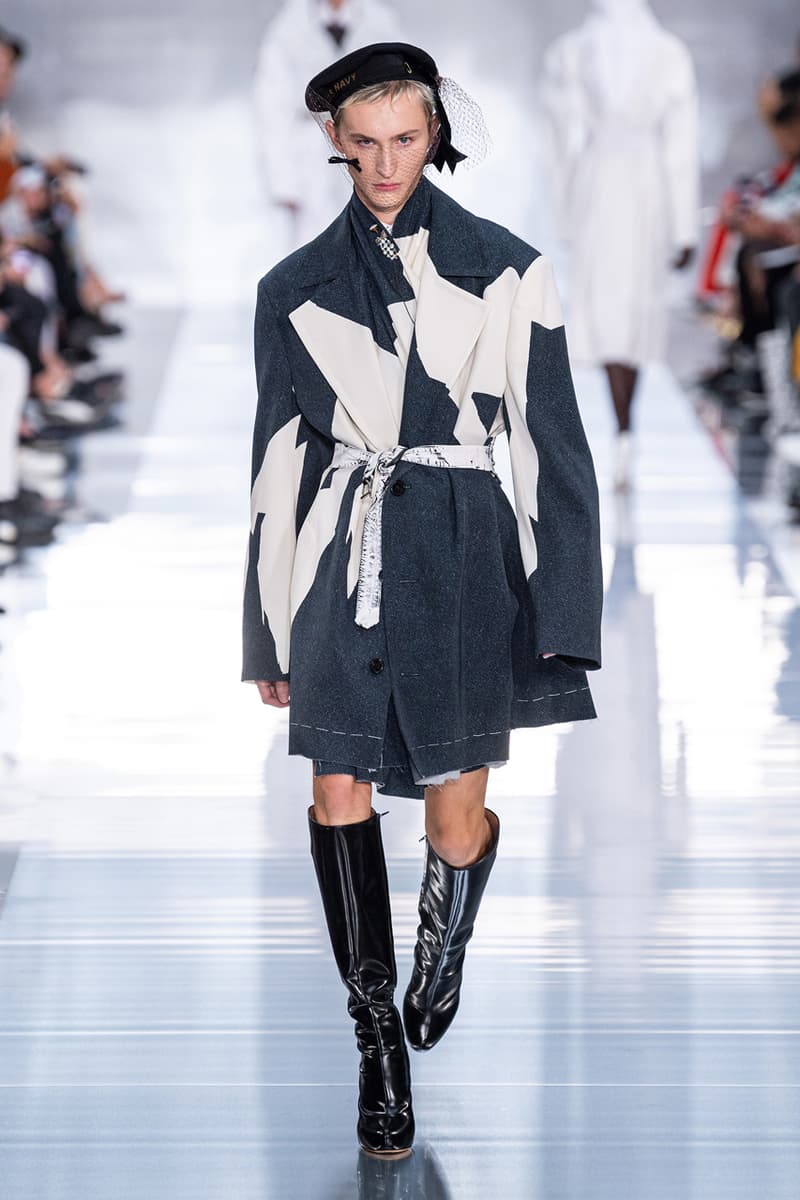 15 of 31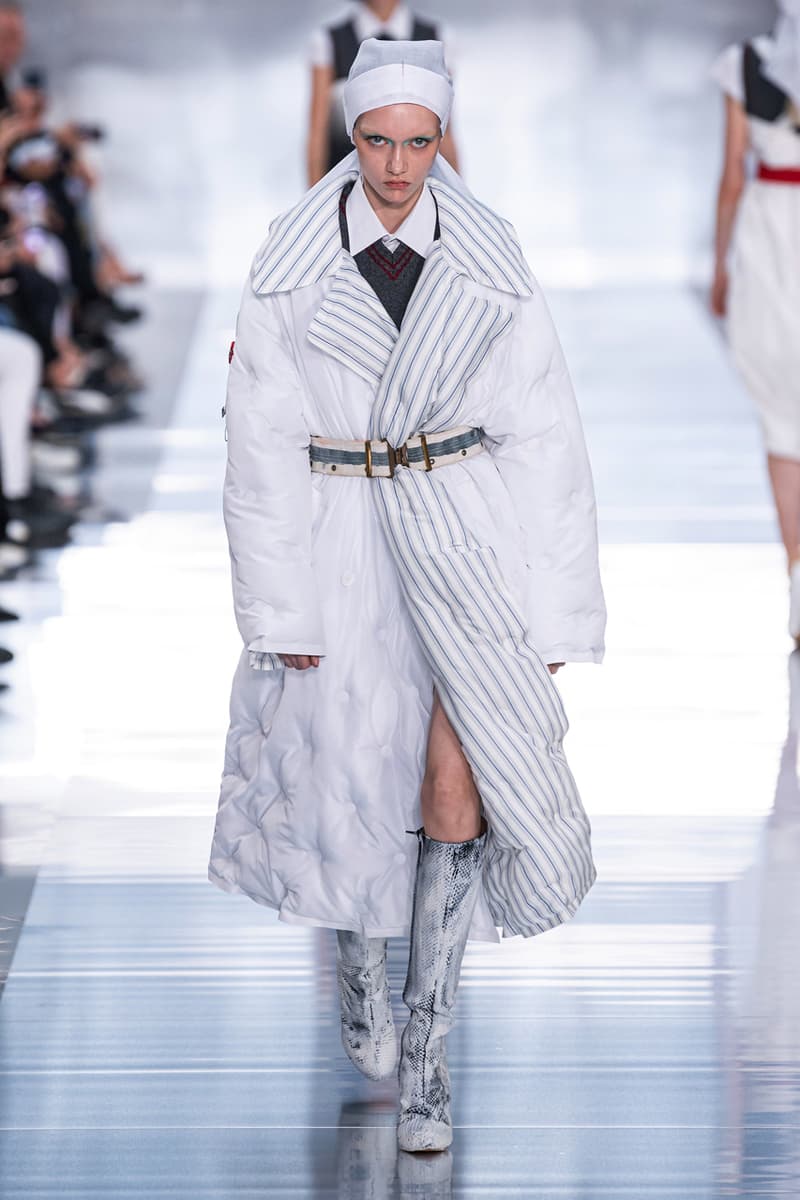 16 of 31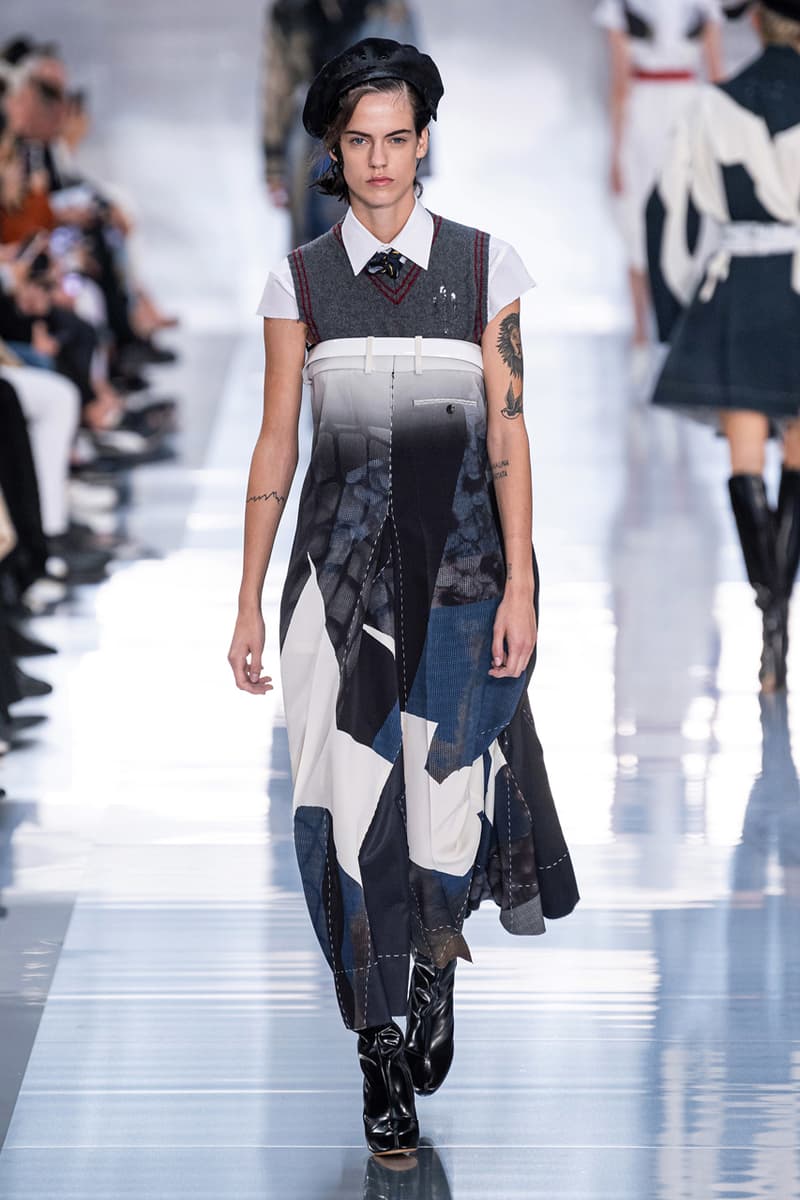 17 of 31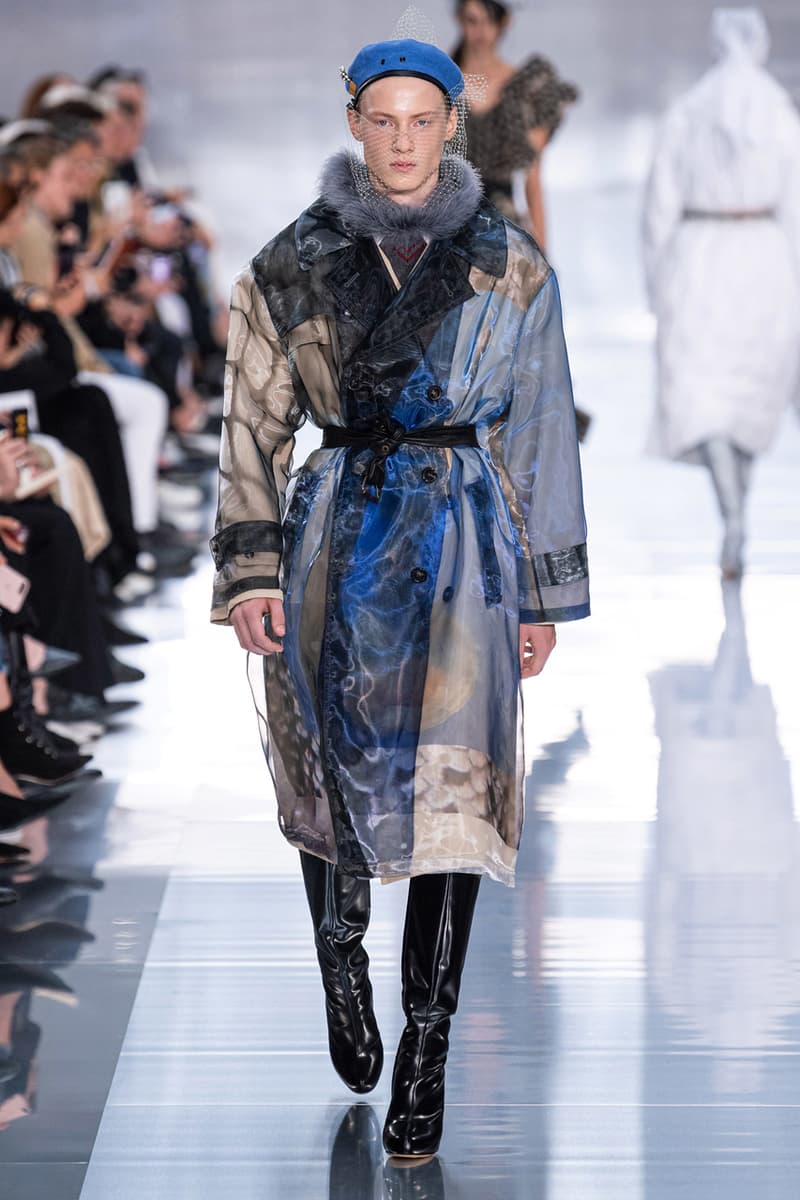 18 of 31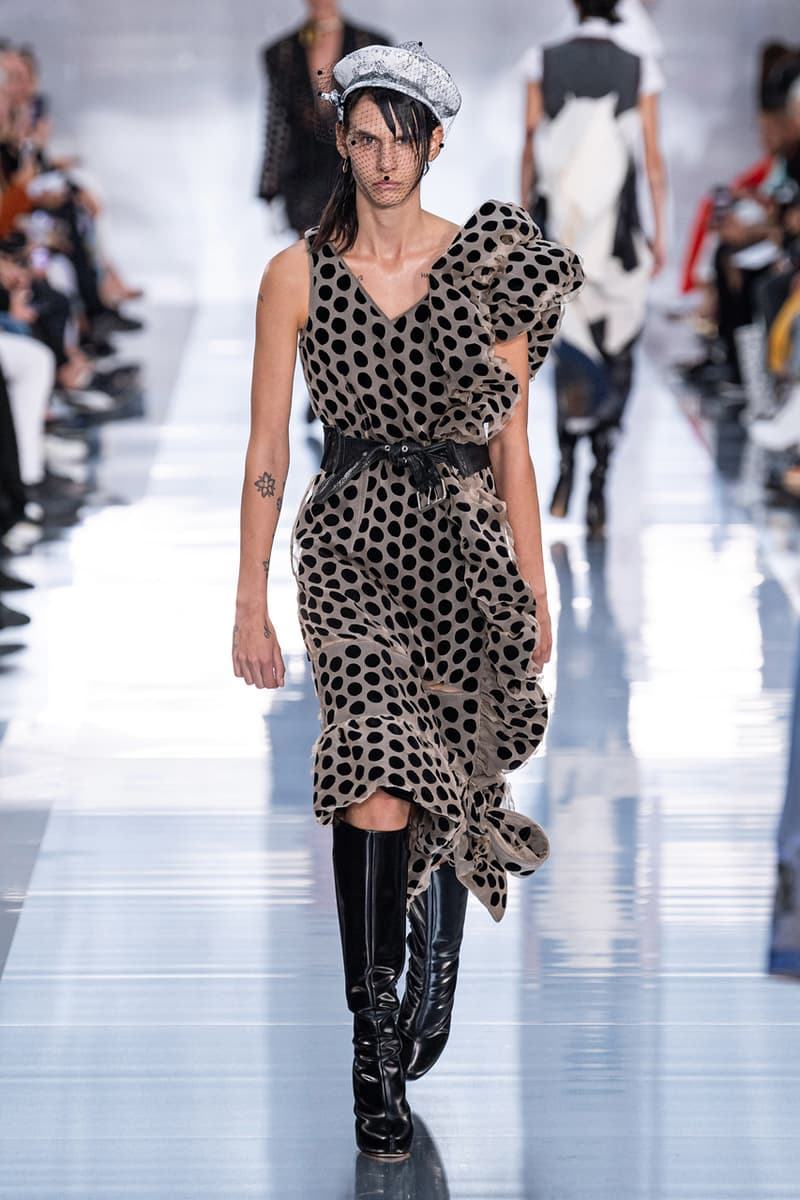 19 of 31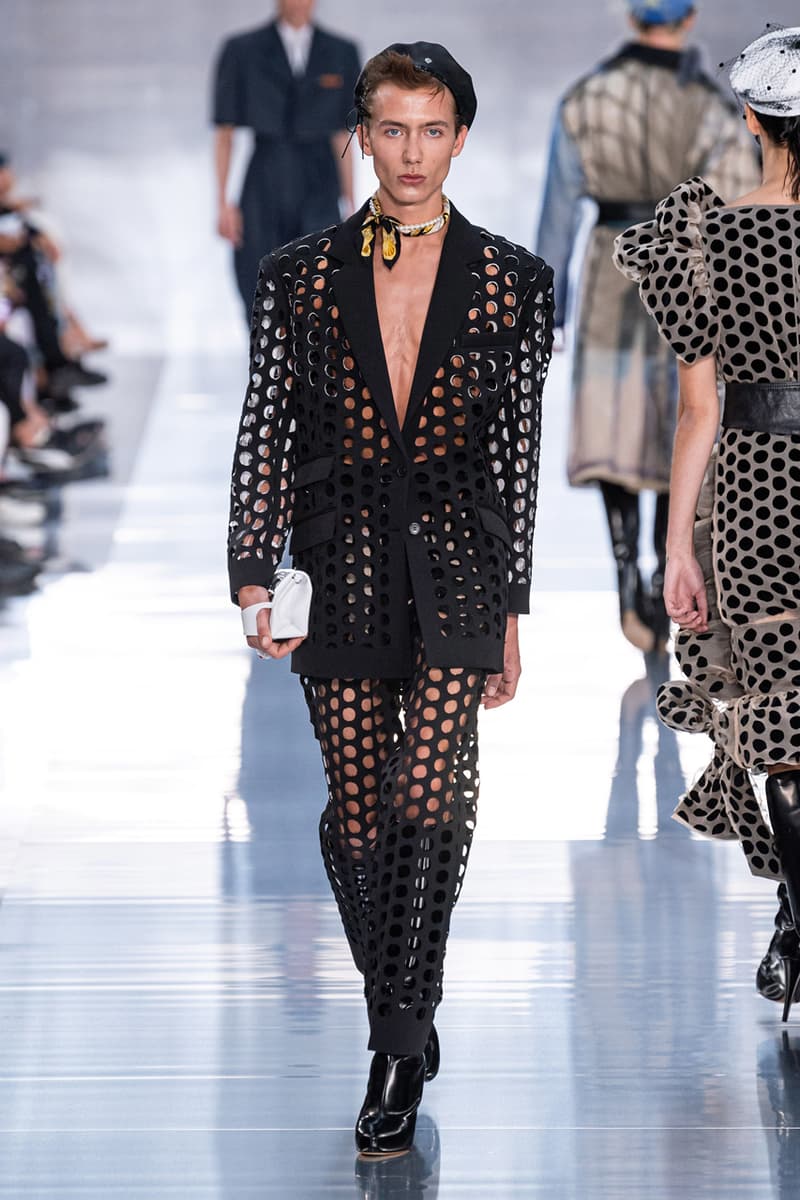 20 of 31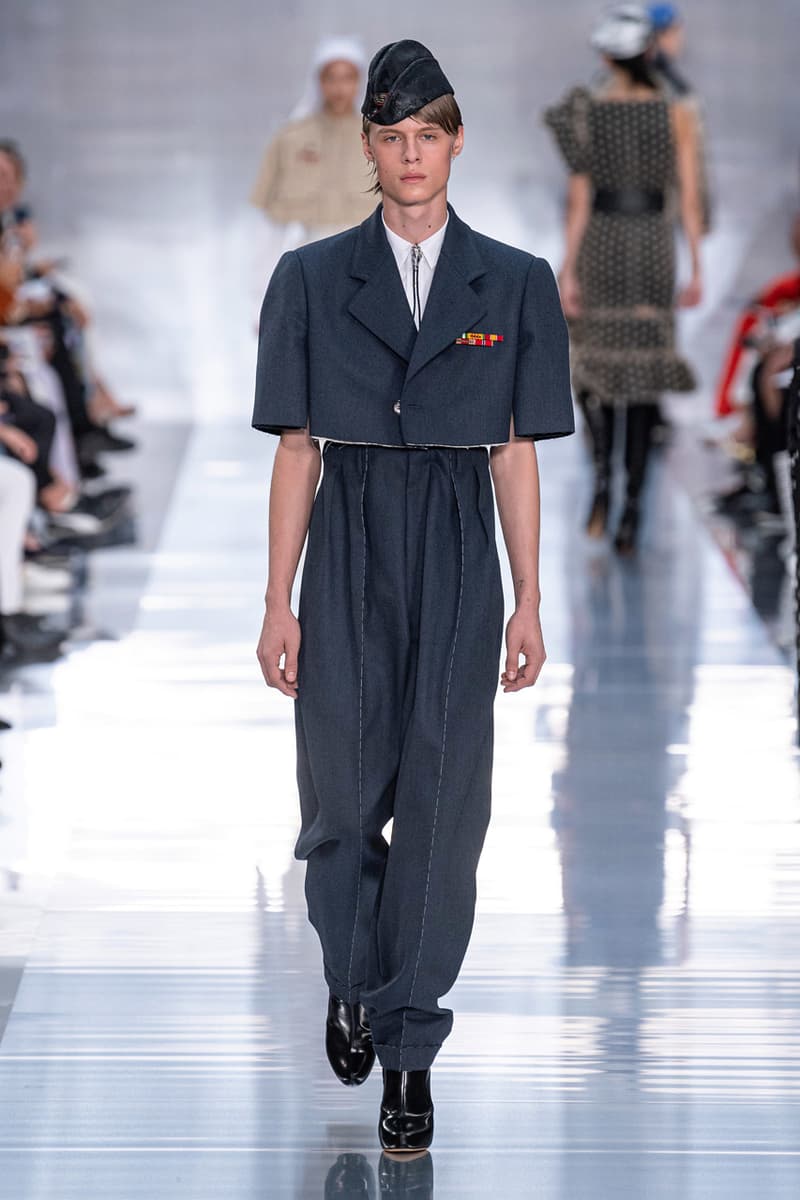 21 of 31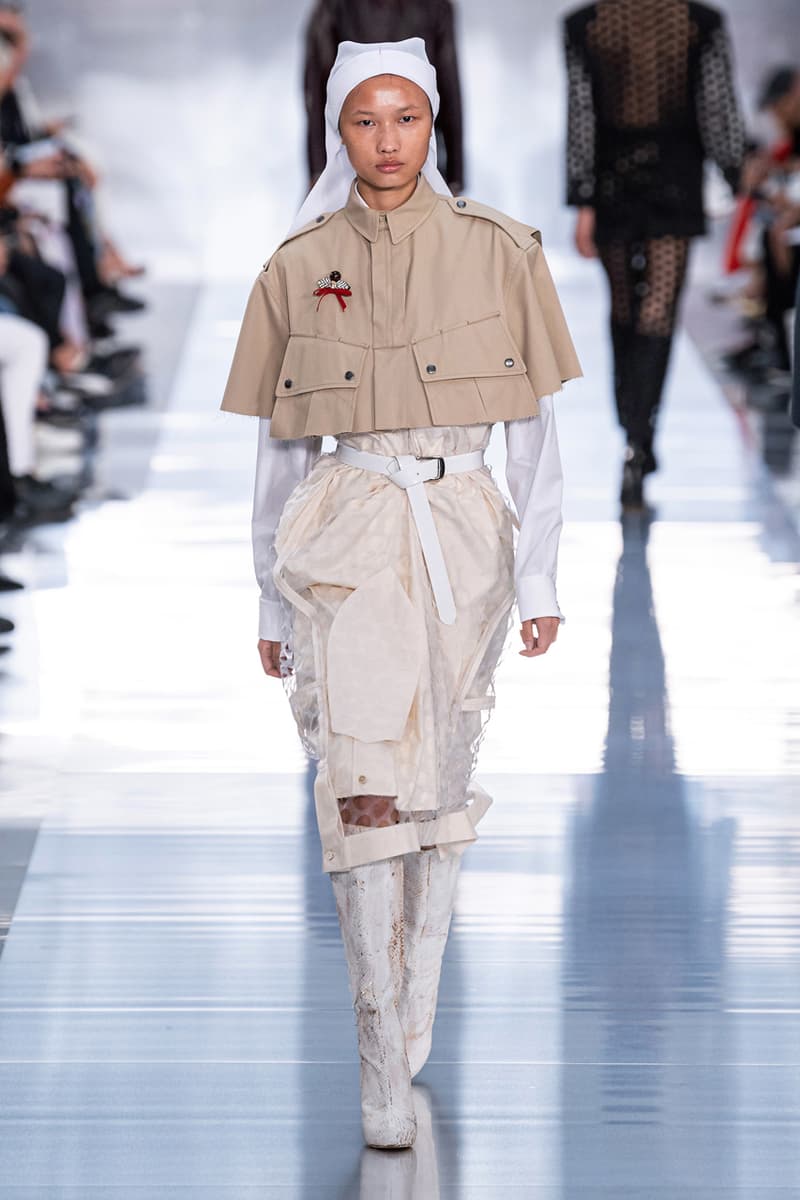 22 of 31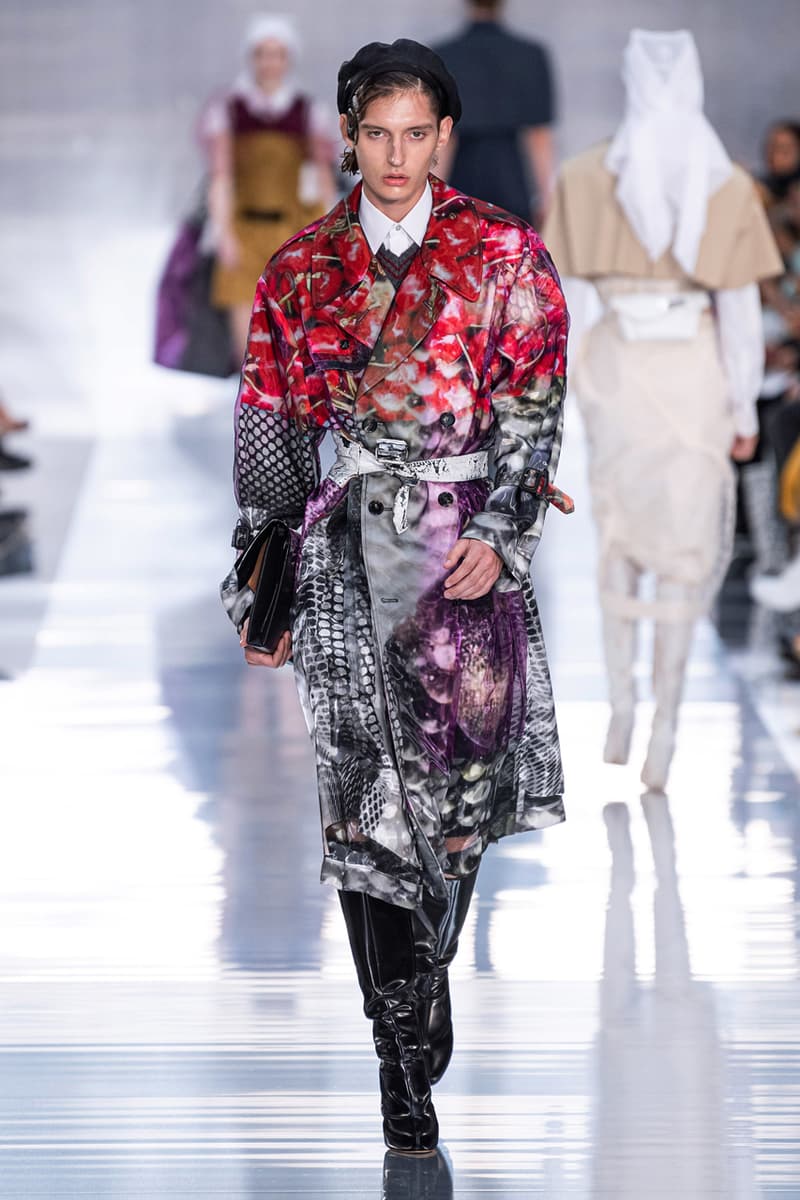 23 of 31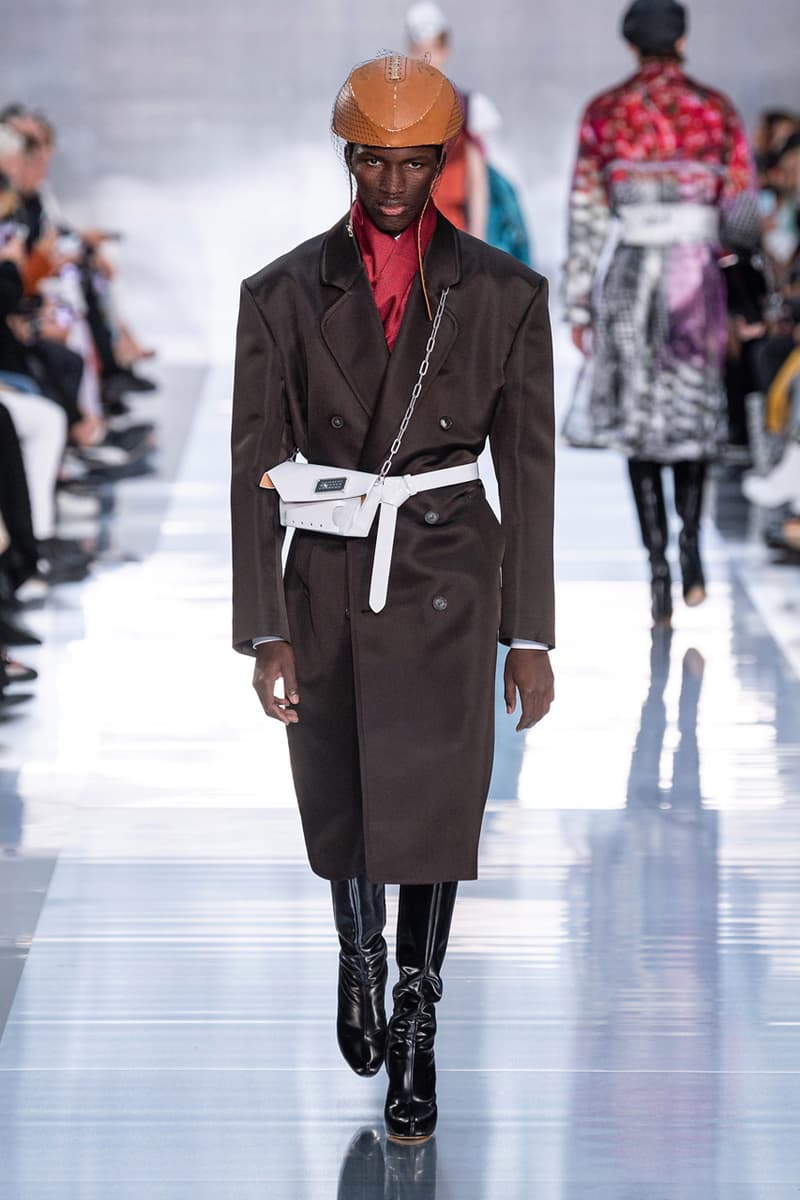 24 of 31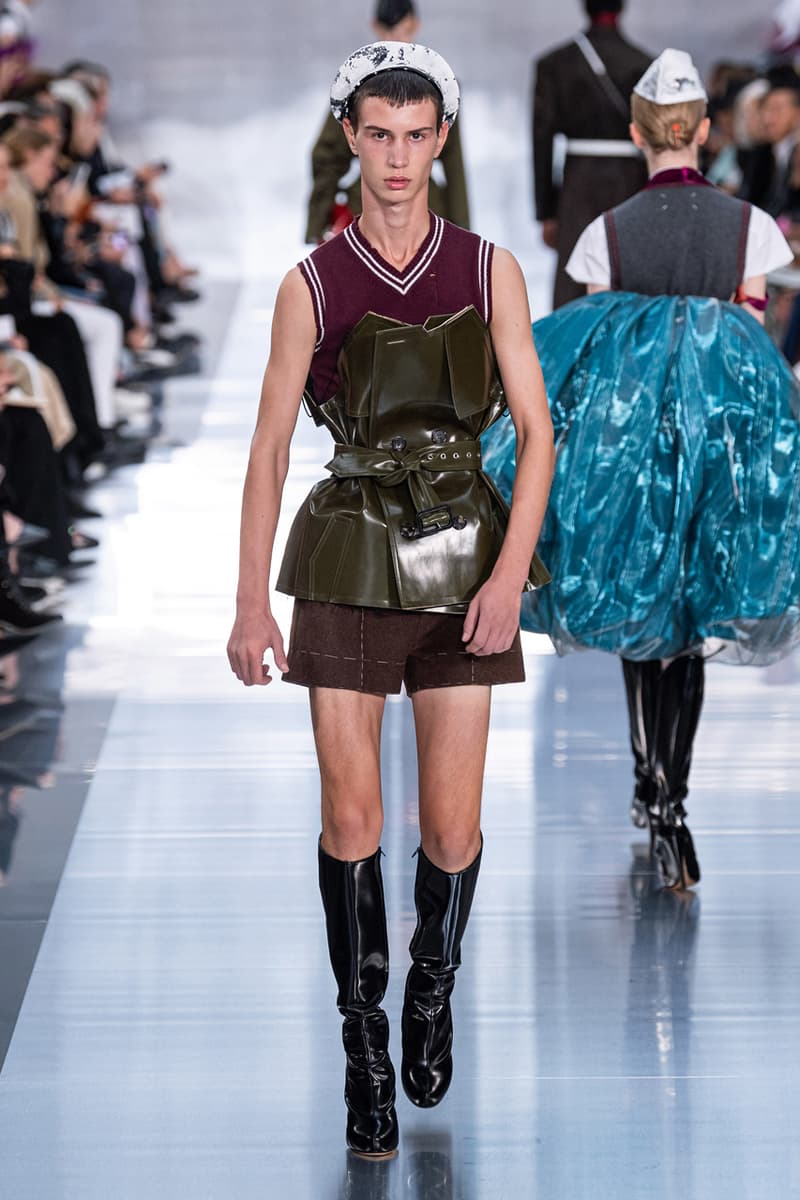 25 of 31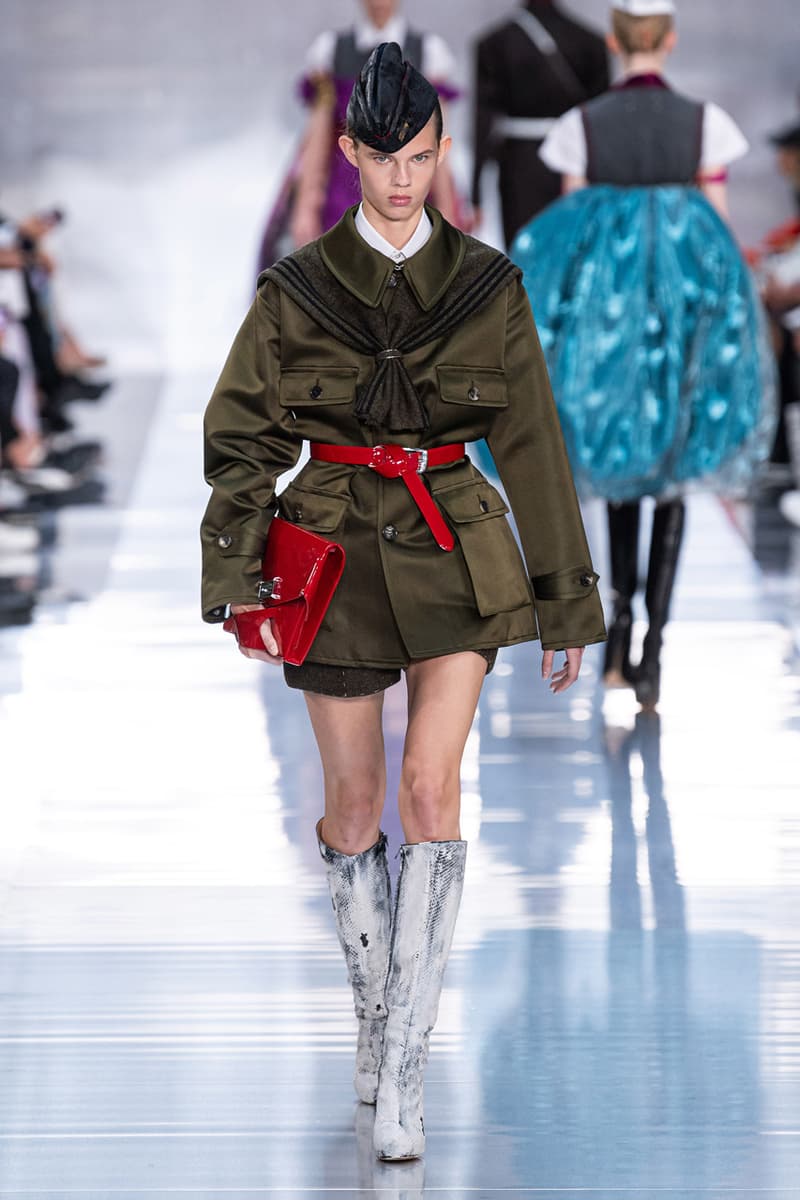 26 of 31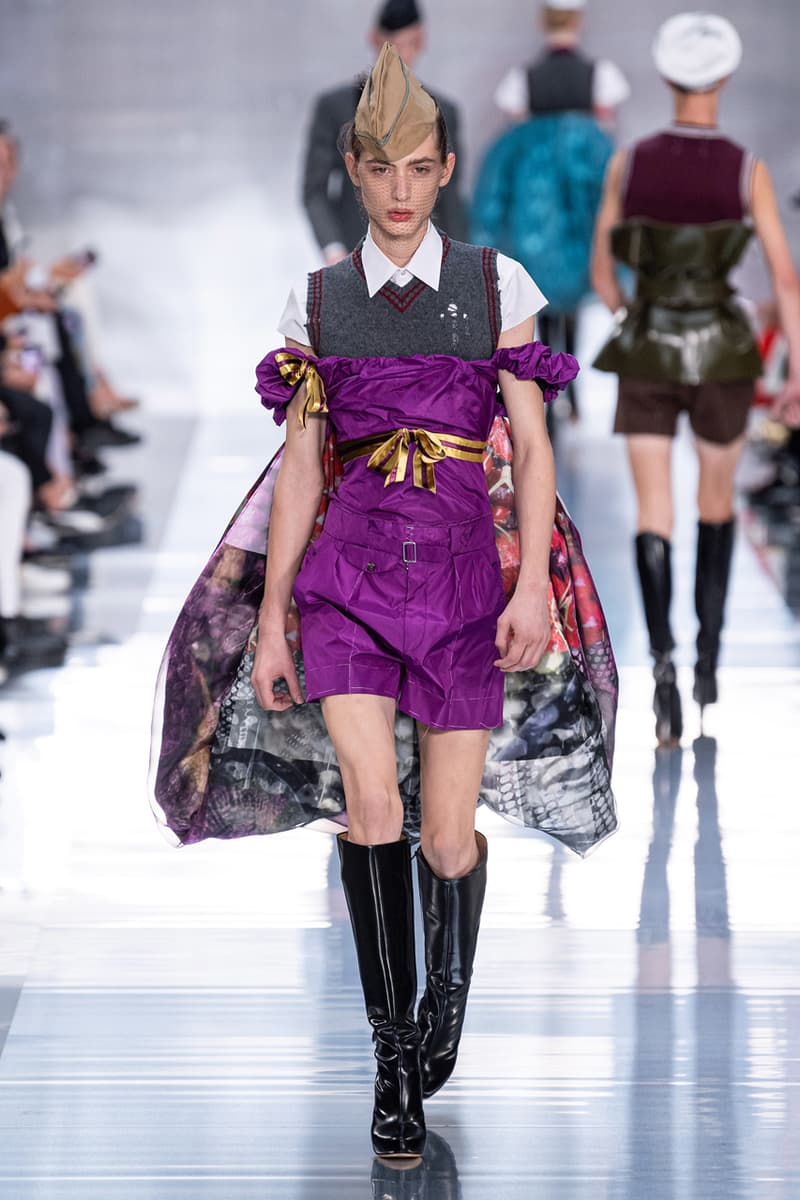 27 of 31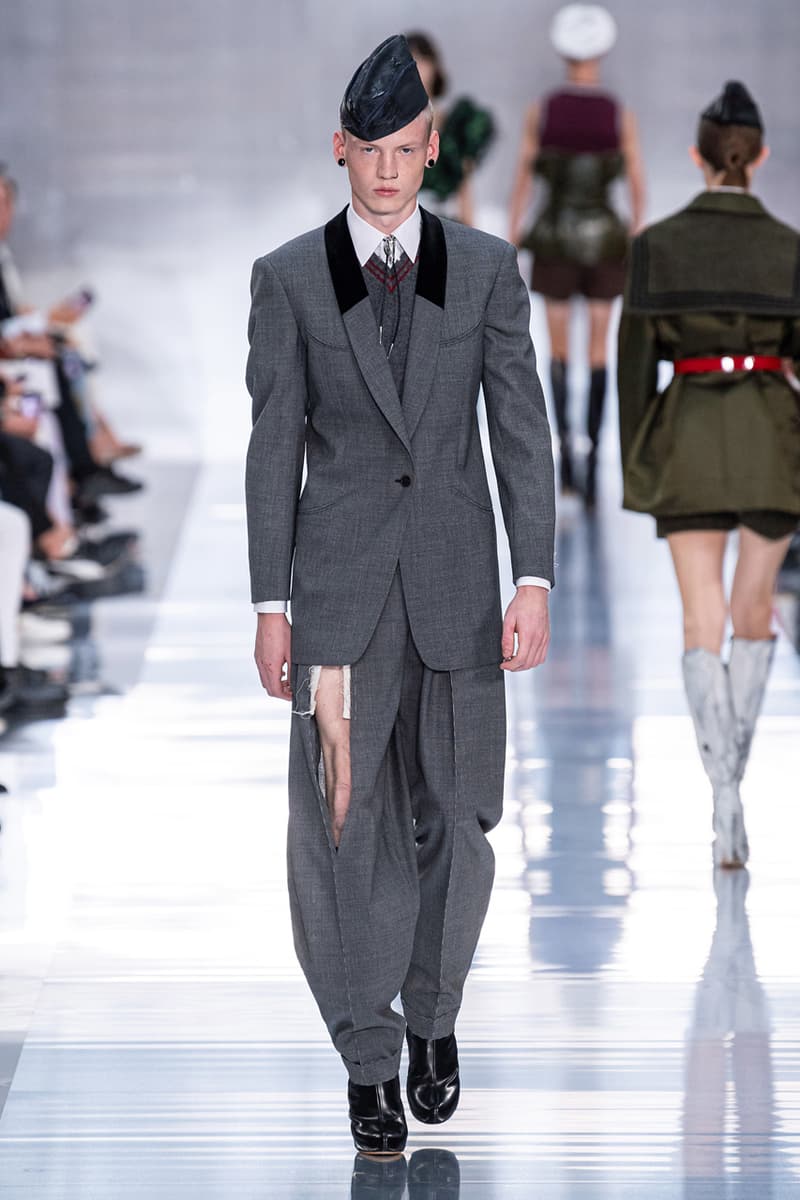 28 of 31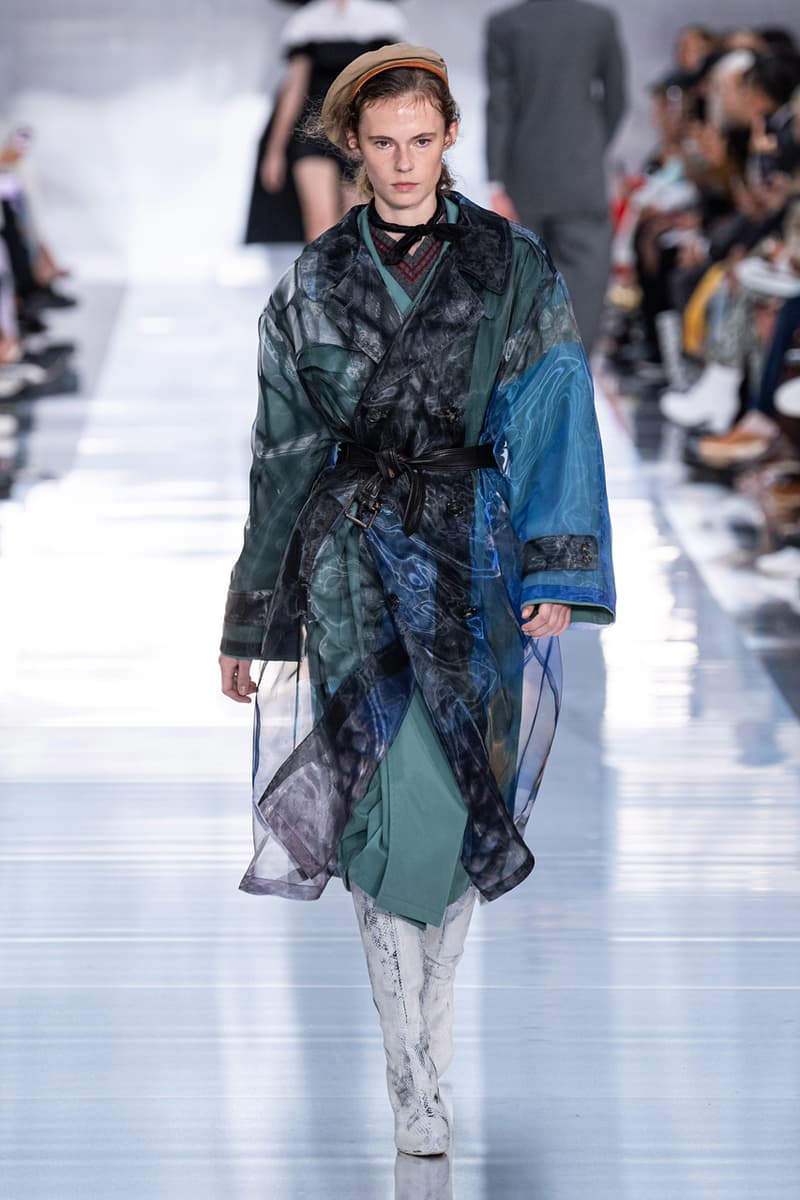 29 of 31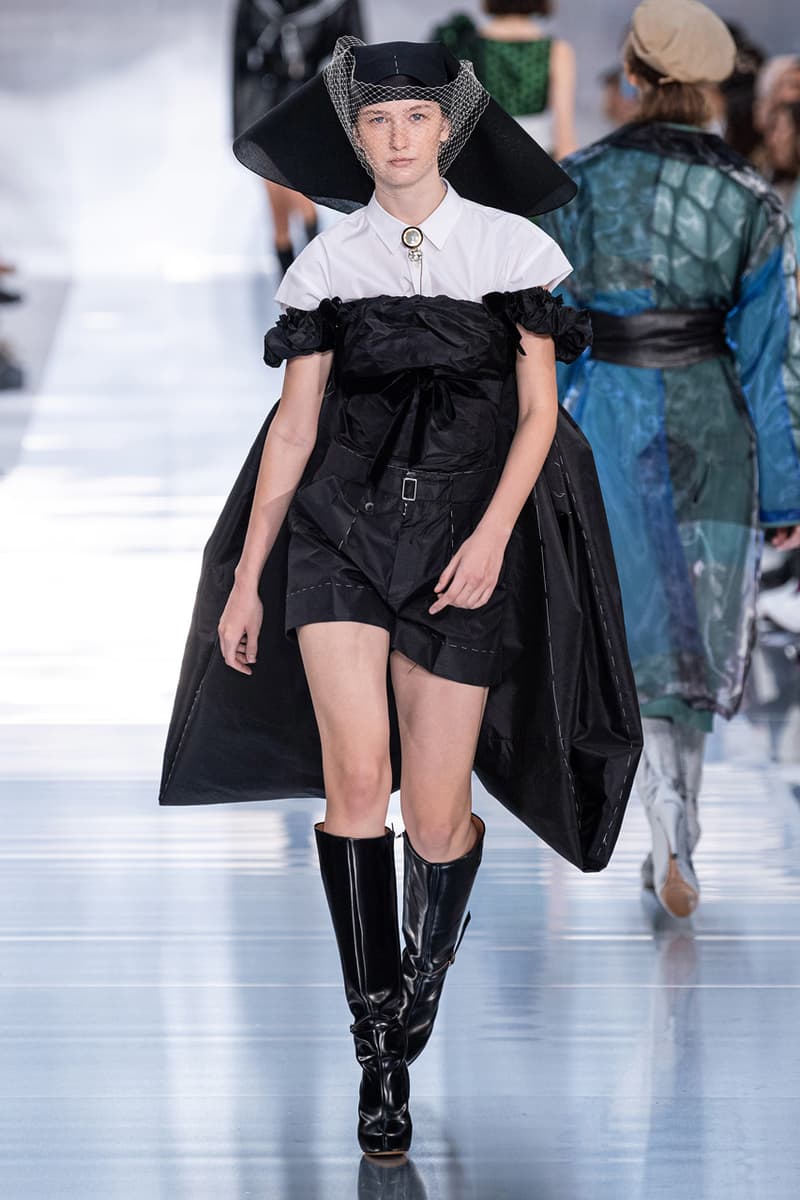 30 of 31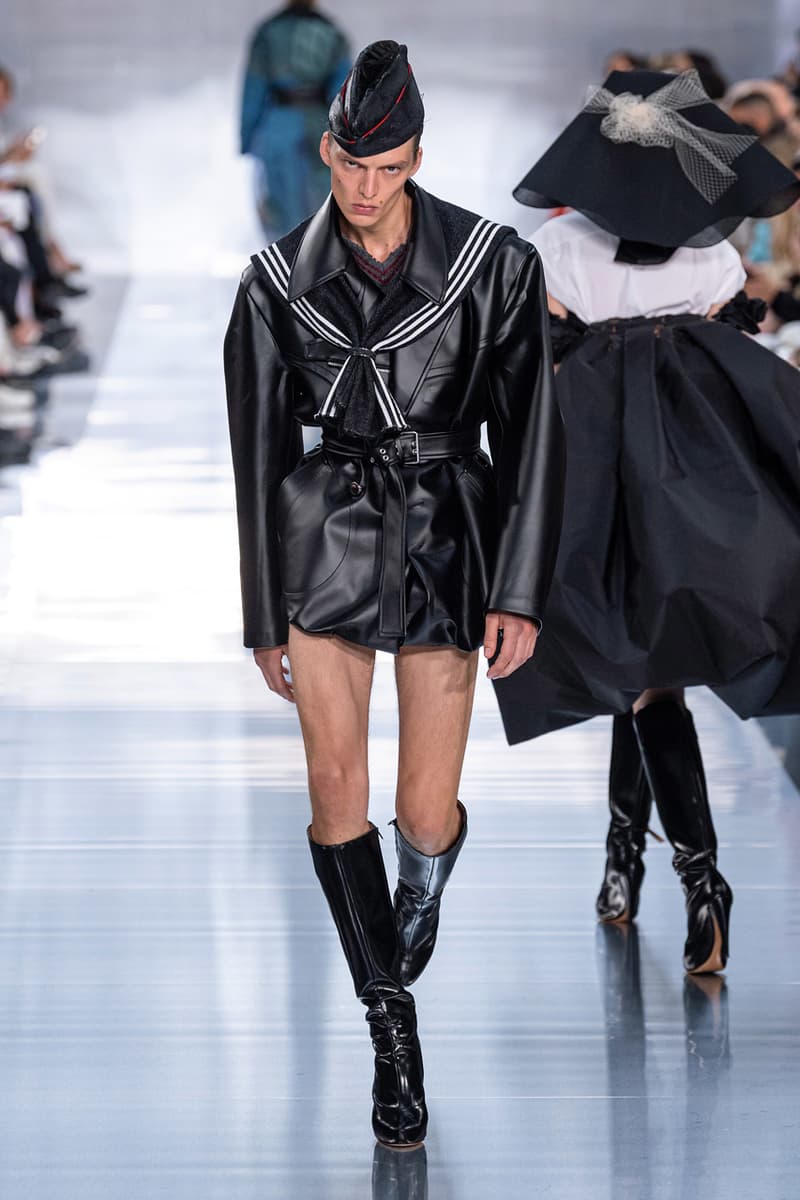 31 of 31
John Galliano's direction over Maison Margiela's recent offerings has seen the Paris-based brand continue to expand the deconstructionist mindset put in place by its enigmatic founder. For Spring/Summer 2020, the Maison channeled military formalwear, anchoring the dynamic craft with real-world drama.
While several Paris Fashion Week presentations took on political topics like sustainability, Maison Margiela's "Défilé" ("Parade") collection appeared to address war itself. Military uniforms and suits, particularly those seen in the first half of the 20th century, were key touchstones for the line, which saw tailored blazers, sensible skirts and tall boots bolstered by helmets, nurse caps and sailor caps to drive the inspiration home. The seriousness of the references was undercut by revamped wardrobe staples, like double riders jackets and acid-washed jeans, revamped with boxy cuts and pronounced rips.
Tailored jackets, knee-length wool coats and oversized cargo jackets alike also received the Margiela treatment, with layers of white paint, punched-out holes and dramatic crops (complete with raw hems) enforcing an aesthetic of battle-worn garments. Belt bags and printed trench coats lent visual interest to the dramatic silhouettes, abetted by thematic touches like patterned cravats, sensible black pumps and large key rings fastened to the belts.
Check out Maison Margiela's SS20 runway show above.
Elsewhere at Paris Fashion Week, Telfar introduced its own pieced-together SS20 range.