'Jurassic World 3' Will See The Return of Laura Dern, Sam Neill, and Jeff Goldblum
These original 'Jurassic Park' actors return to the franchise.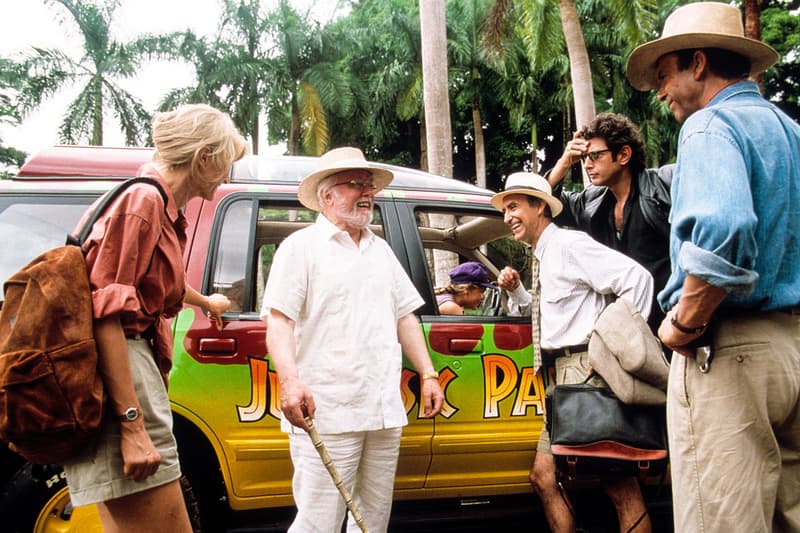 The director of the Jurassic World franchise Colin Trevorrow has revealed that the original cast of Jurassic Park will reprise their characters in the upcoming Jurassic World 3. Laura Dern, Sam Neill, and Jeff Goldblum were introduced on stage by Trevorrow during a Collider-hosted screening of Jurassic World at the ArcLight Cinemas in Hollywood.
Although Goldblum had a brief cameo in Jurassic World: Fallen Kingdom, the returning cast will have key roles in the upcoming sequel. Neill's Alan Grant and Dern's Ellie Sattler were previously seen in Jurassic Park III, with Sattler appearing as only a cameo. Plot details of Jurassic World 3 remain scarce, however, Trevorrow will direct and co-write the script with Pacific Rim: Uprising's Emily Carmichael.
Recently, the director released a short film called Battle at Big Rock, which takes place one year after Jurassic World 2. However, no one knows if the third installment of the film franchise will take place during the same time.
Jurassic World 3 is expected to hit theaters June 11, 2021.
In other entertainment news,  watch the new trailer for El Camino: A Breaking Bad Movie with Aaron Paul returning as Jesse Pinkman.
For those that don't know, this was a HUGE surprise tonight at @ArcLightCinemas during @Collider's #JurassicWorld event. A fan asked @colintrevorrow if any of the original cast was coming back in JW3 and he was like yes and then introduced @LauraDern to the shocked audience. https://t.co/FLiytKW5P7

— Steven Weintraub (@colliderfrosty) September 25, 2019
Exclusive: Laura Dern will reprise her #JurassicPark role as Ellie Sattler for #JurassicWorld3!! #ColliderScreenings pic.twitter.com/2RA2h7Jdz1

— Collider Video (@ColliderVideo) September 25, 2019