Converse Celebrates 80 Years of 'Batman' With Six-Piece Footwear Collaboration
Revisiting the DC archives with retro emblems and comic book covers.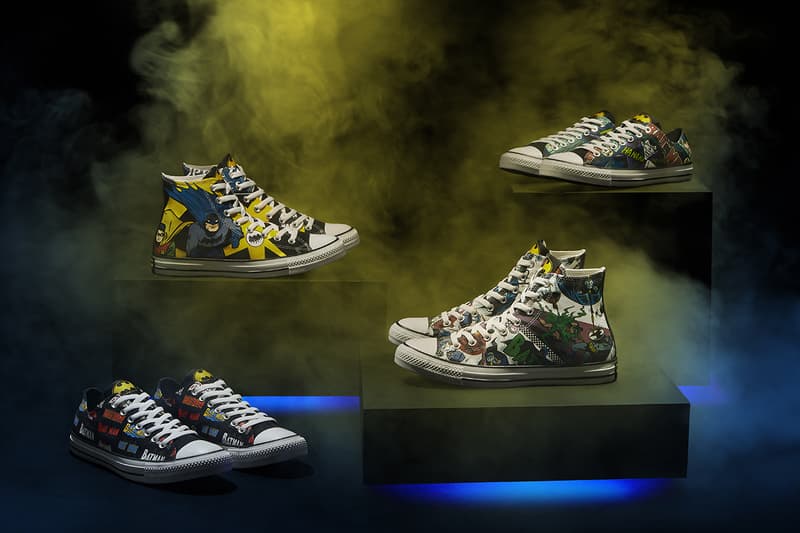 1 of 10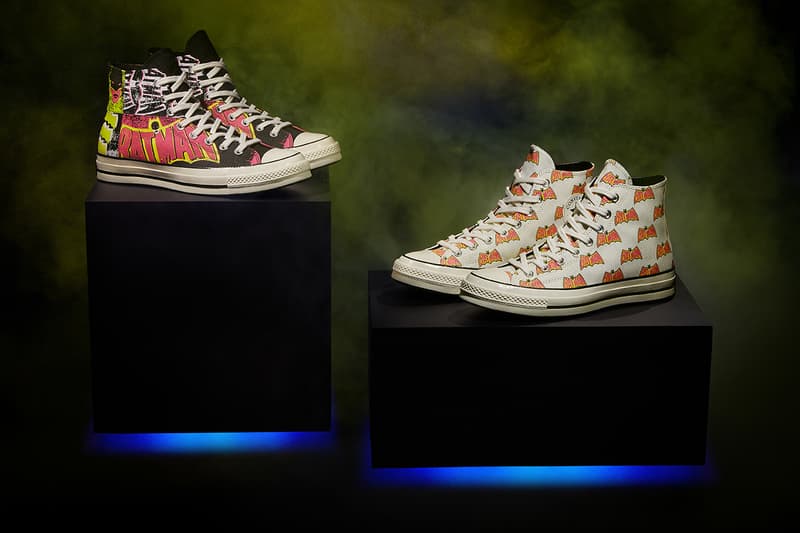 2 of 10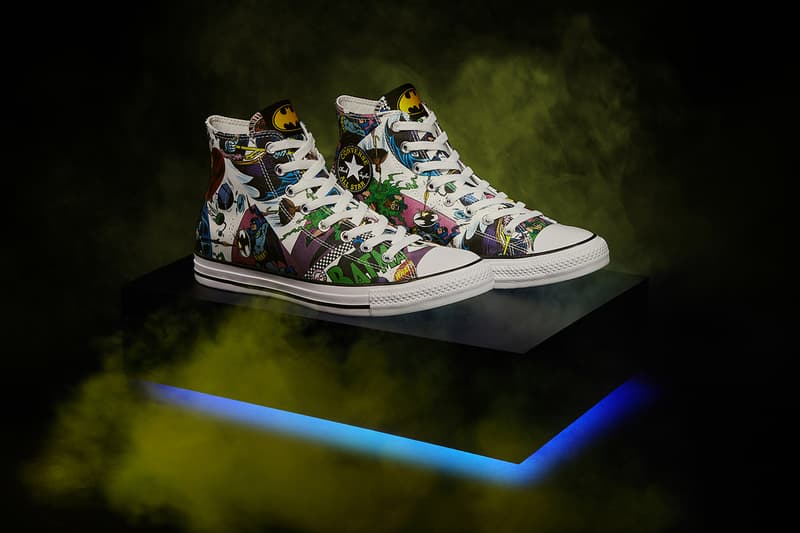 3 of 10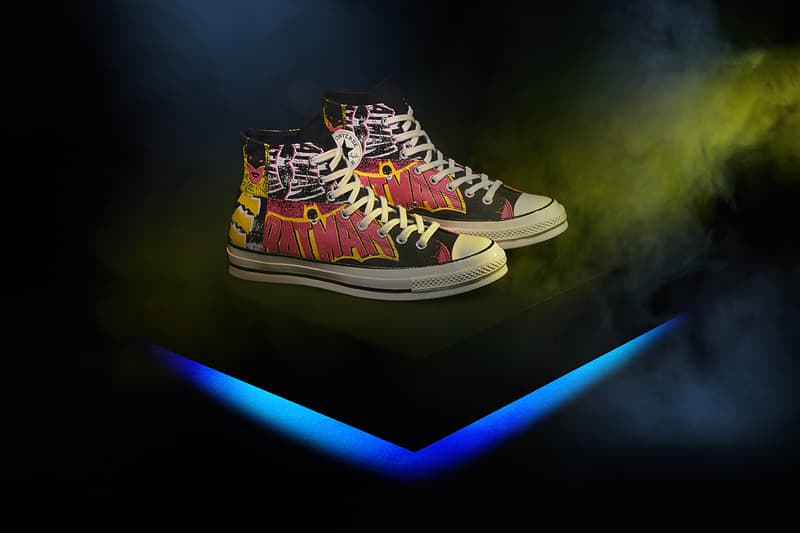 4 of 10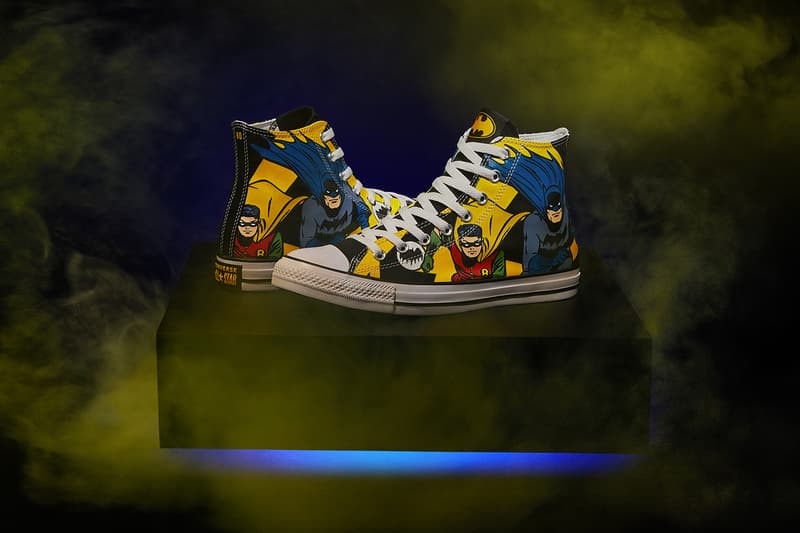 5 of 10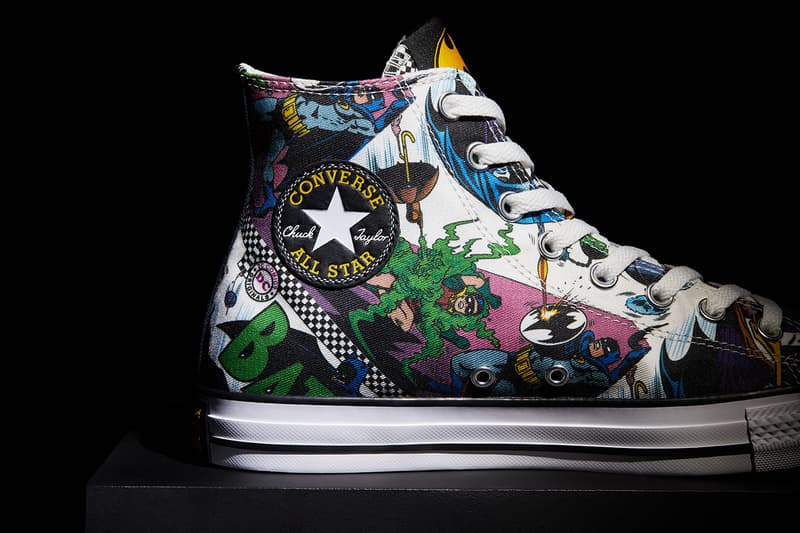 6 of 10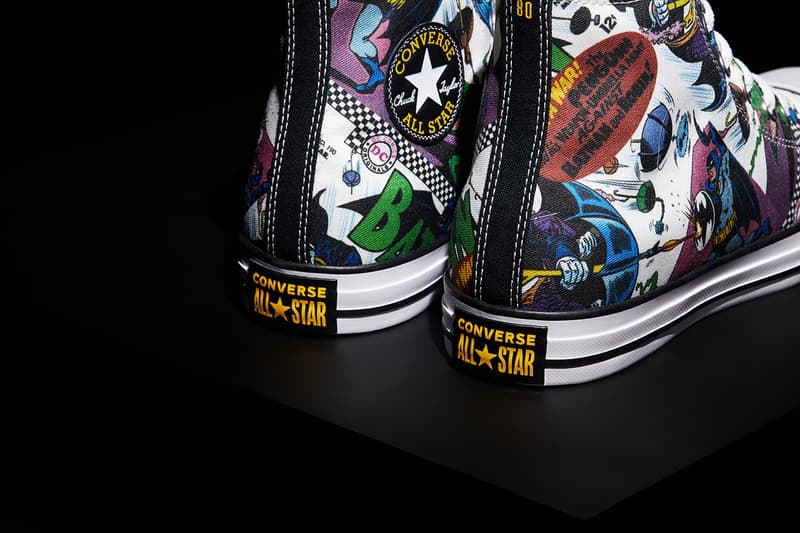 7 of 10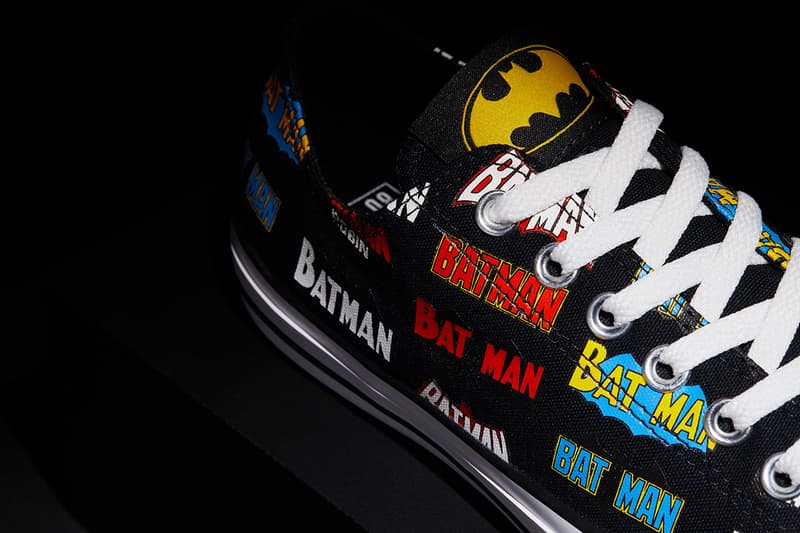 8 of 10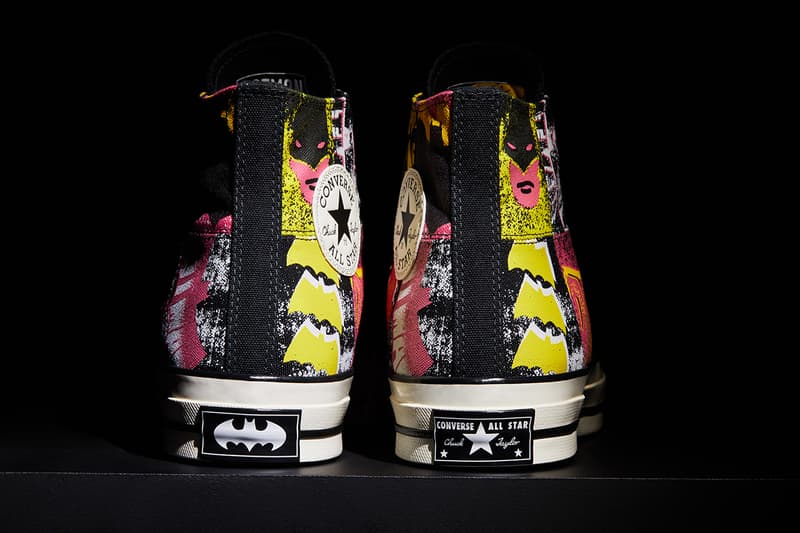 9 of 10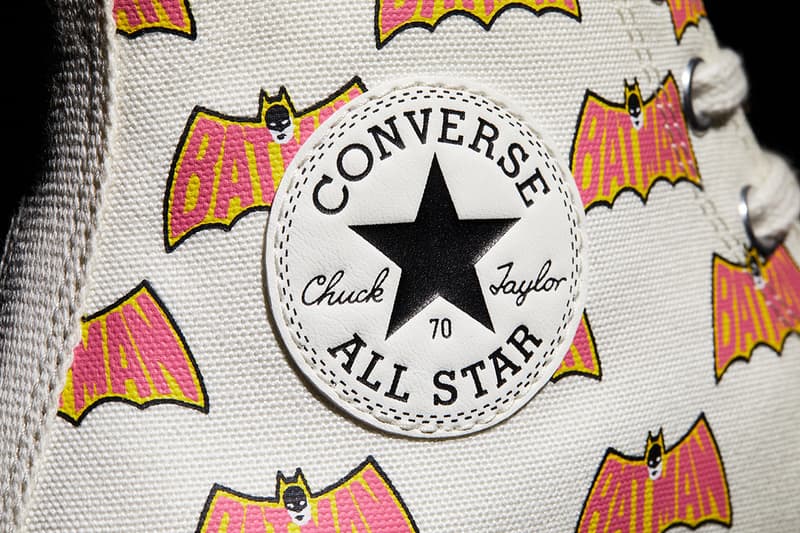 10 of 10
Converse is celebrating the 80th anniversary of Warner Bros'. Batman with the release of a heavily-branded capsule collection of footwear.
Comprised of two Chuck '70s, two pairs of high-top All Stars and two low-tops in sizes for all the family, the collection takes a deep-dive into the DC archive and delivers six pairs covered in throwback motifs. Inspiration is predominantly drawn from the 1950s, '60s and '70s, tapping into the classic Pop Art style that was developed and popularized during those eras.
The first Chuck '70 sports a classic white canvas upper adorned with the pink and yellow logo first seen on the issue of Batman #220, which released in March 1970. The second Chuck '70 features various reinterpretations of this same artwork which overlay a black canvas upper.
Elsewhere, Converse presents a Chuck Taylor All Star Hi Top featuring artwork inspired by the cover artwork of Batman #190 from March of 1967. The cover was penciled by Carmine Infantino and inked by Joe Giella and covers the shoe's upper, while Batman logos are seen throughout the shoe on details such as the tongue tags and sock liner.
One of the oldest artworks to feature is taken from Detective Comics #164 released in October 1950. The depiction of Batman and Robin was penciled by Win Mortimer and inked by George Roussos and also appears on the Chuck Taylor All Star Hi-Top. Rounding out the collaborative collection are two pairs of low-tops, one of which depicts the Joker from Batman #251, released in September 1973, and the other sports seven Batman logos on its canvas, which were each introduced at varying times between 1940 to 1986.
All six offerings will release on October 1 at select stockists and at Converse.com on October 21. Prices range from $35 USD to $100 USD depending on sizing and style. We briefly spoke to Converse Footwear Designer, Matthew Sleep about the new collection, read more below.
For more graphic-heavy footwear, check out the Nike Air Force '07 "Black Skeleton."
What are some of your favorite designs from the collaboration?

That's a difficult one – it's like picking your favorite child! That said, if I have to I would say the narrative print with Batman battling some of his nemeses, like the Penguin and Riddler. The print is very fun and makes me very nostalgic for the old comics I read as a child!

Why did you elect to take cues from 1950s, '60s and '70s Pop Art style Batman imagery as opposed to, say, the more recent and grittier Batman comics like Killing Joke, A Lonely Place of Dying, and so on?

Part of the approach here was to celebrate the different eras of Batman as he's evolved through the decades – after all it is his anniversary! There's been so many wonderfully talented people that have touched the Batman franchise, with differing artistic styles, that we wanted to do our best to showcase that through the medium of our shoes

What are your favorite details from that golden age of Batman?

For me it's both the different artists that touched the franchise, as well as the characters themselves and how they translate differently through each artist's aesthetics. Specifically, I've always been a fan of the villains, as I feel that the artist can have a bit more fun creating the 'bad guys' and as we know, every hero needs a villain!