Warner Bros. Is Reportedly Rebooting 'New Jack City'
The 1991 neo-noir gangster film initially starred the likes of Wesley Snipes, Ice-T and Chris Rock.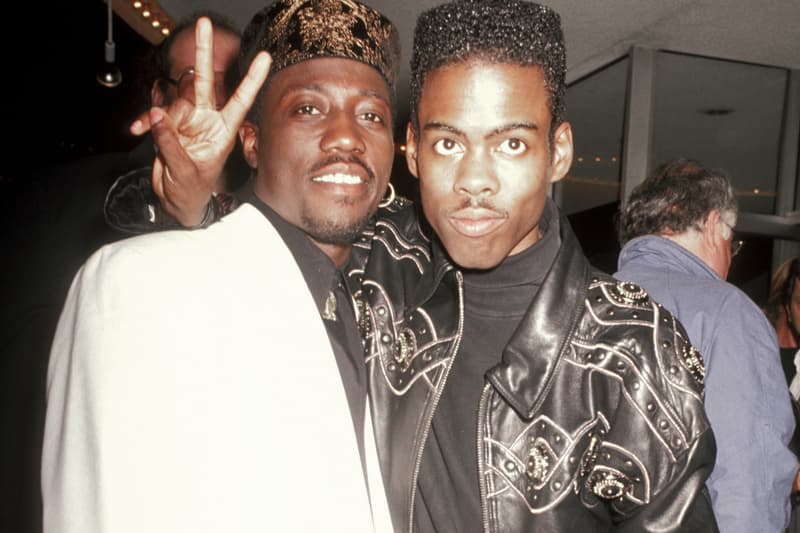 Nino Brown might be returning to the big screen. According to sources, Warner Bros. is reportedly working on a reboot of the 1991 neo-noir gangster flick New Jack City, originally directed by Mario Van Peebles and starring Wesley Snipes as drug kingpin Brown and Ice-T as detective Scotty Appleton. While most of the information remains under wraps, reports state that the reboot will be written by Snowfall's Malcolm M. Mays. A new director or Van Peebles' return is yet to be confirmed.
Joining Snipes and Ice-T in the original flick were Chris Rock, Flavor Flav, Judd Nelson, and Allen Payne and Van Peebles. The 1991 movie follows Brown's rise as a ruthless kingpin in the midst of New York City's crack epidemic in the late '80s, aided by second-in-command Gerald "Gee Money" Wells (Payne). In order to bring them down, detectives Appleton and Nick Peretti (Nelson) go undercover with the help of drug addict-turned-informant Benny "Pookie" Robinson (Rock) and police operation leader Stone (Van Peebles). Flavor Flav makes a guest appearance as a DJ.
Stay tuned for more details when they become available.
In other entertainment news, watch the new trailer for El Camino: A Breaking Bad Movie with Aaron Paul returning as Jesse Pinkman.