Nike Officially Announces New Air Manufacturing Innovation Facility in Goodyear (UPDATE)
Creating more than 500 full-time jobs.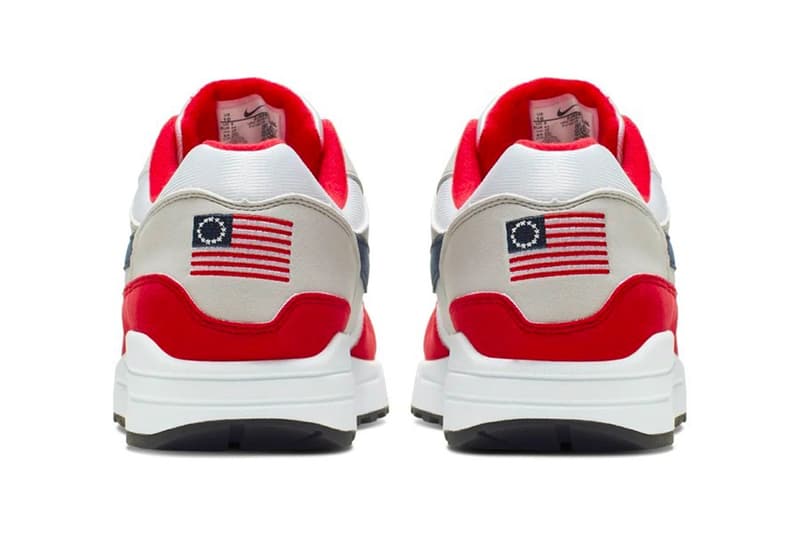 UPDATE: Despite tensions between the brand and Arizona Governor Doug Ducey, Nike has taken Goodyear mayor Georgia Lord's blessing (and her monetary offers) and has now officially announced the expansion of its business into the city. The new investment comes in the form of a Nike Air Manufacturing Innovation facility focusing on developing Nike Air technology, and will be the third of its kind to be established, after Oregon and Missouri. Once built, the facility is said to provide more than 500 full-time jobs and result in an investment of at least $184 million USD.
Speaking on the decision, the company's Chief Operating Officer Eric Sprunk said: "The expansion of Air MI in Arizona helps us keep pace with the growing demand for Nike Air and also greatly increases the size of our U.S. manufacturing footprint. We want to thank the State and City of Goodyear for their partnership as we continue to accelerate our growth."
Nike also says that the new Air MI facility represents the company's "continuing investment in scaling sustainable innovation," as every new piece of Air sole tech since 2008 has contained "at least 50 percent recycled manufacturing waste" which in total has contributed to "more than 57 million pounds of manufacturing waste being diverted from landfills" in the course of just one year, from May 2018 to May 2019.
UPDATE (July 4, 2019): Over the past few days, growing tensions between Nike and Governor of Arizona Doug Ducey have led to the withdrawal of a $1 million grant, but the city of Goodyear will not be waiving. In light of the "difficult situation," Goodyear's mayor Georgia Lord stated on Facebook that the city will still welcome Nike's move, regardless of Ducey removing the tax incentives. Goodyear will be proceeding with plans for $1 million in plan review and permit fees while offering another $1 million to Nike for the jobs generated.
Georgia Lord mentioned in a Facebook video: "Last night, the Goodyear City Council unanimously approved a job creation agreement with Nike. This deal is expected to bring more than 500 jobs and significant investment to our city. We will honor the commitment we made in our agreement."
Check out the video below to listen to to Lord's statement on the issue and how the city plans to move forward.
ORIGINAL POST (Jul 2, 2019): Mere hours after news broke of Nike's plans to build a major manufacturing facility in Goodyear, Arizona — a move that is expected to bring 505 full-time jobs to the region — State Governor Doug Ducey has ordered to withdraw the company's tax incentives around the proposal, stemming from the recent Independence Day-themed sneaker controversy. After Nike axed its plans to release a pair of Air Max 1 shoes featuring an embroidered "Betsy Ross" flag, Ducey shared a series of Tweets this morning to express his "disappointment" at what he considers a "terrible decision."
"I am embarrassed for Nike…Instead of celebrating American history the week of our nation's independence, Nike has apparently decided that Betsy Ross is unworthy, and has bowed to the current onslaught of political correctness and historical revisionism," said Ducey.
"It is a shameful retreat for the company. American businesses should be proud of our country's history, not abandoning it," he added.
The Republican representative goes on to state that he has ordered the Arizona Commerce Authority to "withdraw all financial incentive dollars" that the state had planned in support of the new factory. This is despite the fact that an agreement between the City Council and Nike's Air Manufacturing Innovation facility — which creates its Nike Air units — had just been approved yesterday. Nike was slated to invest at least $184.5 million USD into the project, with the city of Goodyear agreeing to reimburse nearly $1 million USD across various fees and up to $1.02 million USD based on meeting the qualifying job employment terms.
According to The Business Journals, a spokeswoman for the ACA has confirmed that based on Ducey's request, the organization will rescind a $1 million USD discretionary grant that was set to be doled out to Nike. However, this does not impact the region-specific deal between Nike and the city of Goodyear.
Nike's Goodyear plant, if constructed, will be the company's third Air Sole manufacturing location in the country. There has been no official comment released from Nike at this time.
For more news, read about how adidas has come under fire for a series of tweets.
And then this news broke yesterday afternoon. 2/https://t.co/NmM8OPGR0G

— Doug Ducey (@dougducey) July 2, 2019
Nike is an iconic American brand and American company. This country, our system of government and free enterprise have allowed them to prosper and flourish. 4/

— Doug Ducey (@dougducey) July 2, 2019
It is a shameful retreat for the company. American businesses should be proud of our country's history, not abandoning it. 6/

— Doug Ducey (@dougducey) July 2, 2019
Arizona's economy is doing just fine without Nike. We don't need to suck up to companies that consciously denigrate our nation's history. 8/

— Doug Ducey (@dougducey) July 2, 2019
And finally, it shouldn't take a controversy over a shoe for our kids to know who Betsy Ross is. A founding mother. Her story should be taught in all American schools. In the meantime, it's worth googling her. 9/9

— Doug Ducey (@dougducey) July 2, 2019